Culture & Lifestyle
Published October 19, 2021
Behind the Scenes with 'The Story of Marvel Studios: The Making of the Marvel Cinematic Universe'
The quintessential collector's item is now available!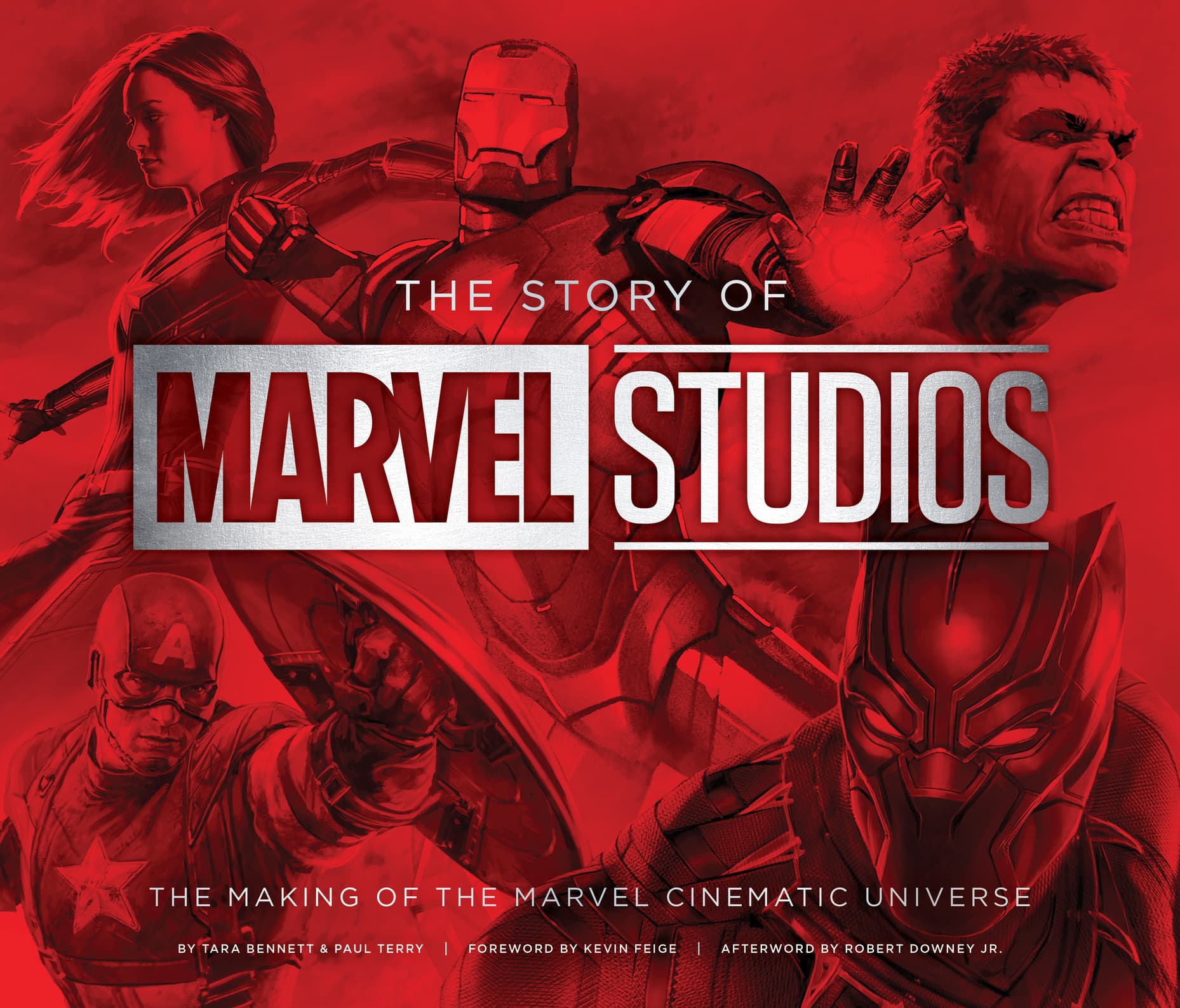 The Story of Marvel Studios: The Making of the Marvel Cinematic Universe, from Abrams Books, is the definitive story of how Marvel Studios created the Marvel Cinematic Universe, as told by the studio's creatives, and the cast and crew of The Infinity Saga. And you can now own it!
The Story of Marvel Studios is the first-ever, fully authorized, all-access history of Marvel Studios' creation of the Marvel Cinematic Universe, as told by the producers, writers, directors, concept artists, VFX artists, cast, and crew who brought it to life. Year-by-year, project-by-project, the studio's founding and meteoric growth are described through detailed personal stories, anecdotes, and remembrances of noteworthy challenges, breakthrough milestones, and history-making successes.
Together, these stories reveal how each of the films evolved into one ongoing cinematic narrative, as co-authors Tara Bennett and Paul Terry chart the complete production history of The Infinity Saga's 23 movies (from 2008's Iron Man all the way up to, and including, 2019's Avengers: Endgame and Spider-Man: Far From Home). Bennett and Terry were granted unprecedented access to Marvel Studios, which led to this years-in-the-making tome containing personal stories from more than 200 interviews, including every Marvel Studios producer; MCU writers and directors; the stars of The Infinity Saga; concept artists, costume designers, composers, and the talents behind the MCU's dazzling visual effects; and more. Featuring previously unpublished behind-the-scenes photography and archival production material, as well as personal photos and memorabilia from cast and crew, The Story of Marvel Studios is the essential, collectible chronicle of how the Marvel Cinematic Universe was brought to life. 
The Story of Marvel Studios features a metallized reinforced slipcase with exclusive wrap-around MCU concept art montage by Ryan Meinerding (Marvel Studios Head of Visual Development), a foreword by Kevin Feige (President of Marvel Studios and Chief Creative Officer of Marvel), and an afterword by Robert Downey Jr. (Tony Stark/Iron Man). 
Marvel.com had the opportunity to chat with Tara Bennett and Paul Terry about the making of this tome!
Marvel.com: What was it like given such unprecedented access to the history of Marvel Studios and the Marvel Cinematic Universe? And then, to get to share your findings with the world?
Tara Bennett: It was extraordinary. There were many, many "pinch me" moments that we experienced over the course of the four years this book took us to make. We came into this project as fans who had been excitedly awaiting each Marvel Studios film since Iron Man was released back in 2008. And, beyond that, we have been film nerds since we were kids.
We have written official making-of books for a really eclectic range of movies and TV shows for many years now. But the access, the support, the trust, and the collaborative spirit with which Marvel Studios came to this book project was at a level that we've never experienced before. The deeper we got into the project, and what became increasingly exciting, was realizing the level of detail, and just how much they were keen to pull back the curtain and reveal to the fans exactly how the studio was formed, and evolved. And, of course, how they made the Marvel Cinematic Universe across three creative phases. And the very personal stories they shared with us for this book really are grounded in the risk-taking, the stresses that come with that, the decisions that ended up requiring a lot of problem-solving, as well as the critical and commercial successes.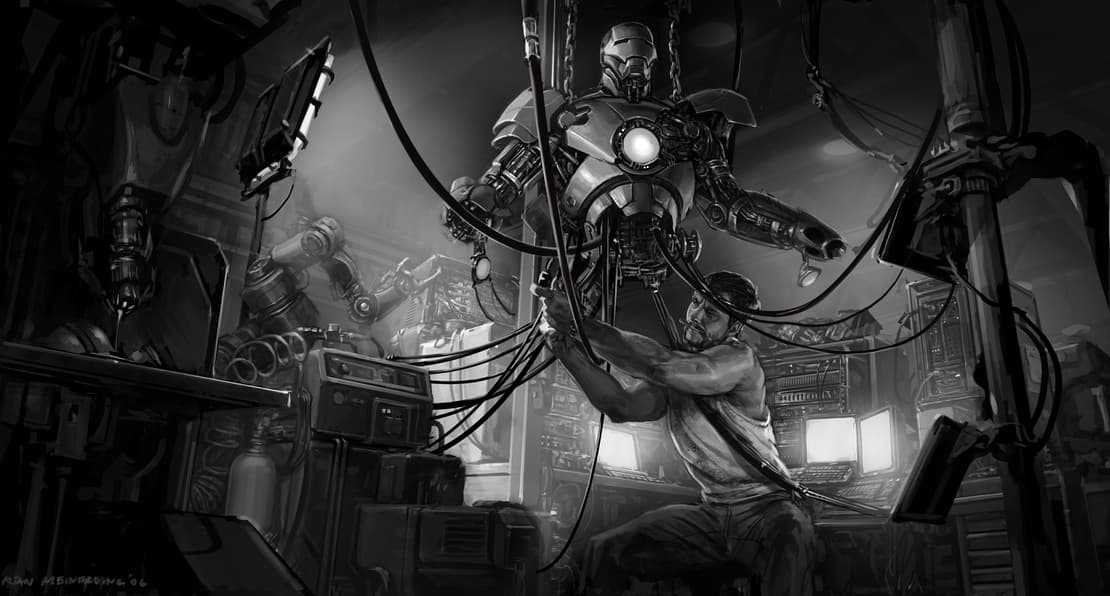 Marvel.com: How daunting was it to tackle such an epic task?
Paul Terry: It was very daunting! But what happens with any creative project that we've worked on is that you have to approach it with both a macro and a micro lens, at the same time. We've both produced film/TV/podcast projects as well as books, and so there is a muscle memory of highly-detailed organization that automatically kicks in. We're very fortunate that we do work extremely well together. We are each other left and right hand, left-brain and right-brain, and so there is this very cool mind-meld effect that happens when we are collaborating on something. That means that, however daunting a creative project it, we know from the start that we always have each other backs. When it came to the sheer amount of planning, organizing, the interviews, the writing, the image selections, etc…, what makes crafting a book of this size a truly rewarding experience is having collaborators that both have your back, but also push you to be the best writers you can be. We got that from our editor, Eric Klopfer, and our Marvel Studios book team as well. 
Marvel.com: What sets Marvel Studios apart from other studios/productions for you?
Paul Terry: Being embedded at the studio for four years, what we quickly discovered is that the heart of Marvel Studios really is the creatives—across all of the different departments—and their dedication to collaborate. Their mantra is to "never stop plussing" which is a phrase that is synonymous with the legacy of Walt Disney, but has been kept burning bright at Marvel Studios. We watched it in action over and over again, even in regards to this book. There are so many stories in the book illustrating how that was put into action across all of the films.
Marvel.com: What surprised you the most about the MCU?
Tara Bennett: The overall spirit of Marvel Studios is incredibly accessible. Ours was a book project that could have easily been something they just checked in on here and there, but they treated it like one of their movies. We were given a project name like all of their films have, and had regular meetings with our book team, our project lead, Stephen Broussard and many meetings with Kevin Feige. It was both heartening and invaluable to be absorbed into the creative pipeline of the studio so we could write about it from the inside.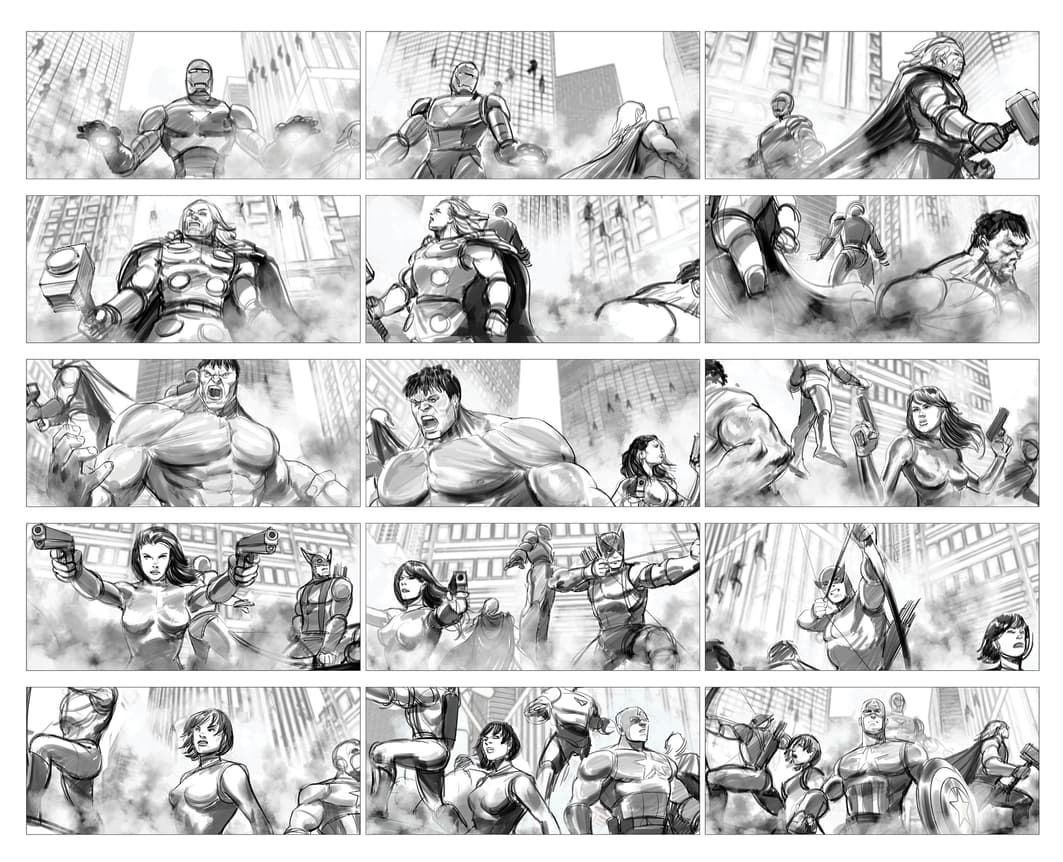 Marvel.com: How did this project push you in your craft?
Tara Bennett: It was a planning, logistical and organizational bruiser. We had to utilize all of our skill sets to be able to tackle the sheer volume of research, prep, and project planning. From a writing perspective, it was all-encompassing for both of us. Yet we also wrote other books, produced, and in Paul's case, scored a documentary. It was a Master's class of multi-tasking, along with extended bursts of thousands of words of writing. We each would write a chapter, and then do massive edits on each other's work, then get rounds of notes from our editorial team. But we are extremely proud of the final narrative, which we aimed to read as warm and accessible; like the participants are welcoming readers into their personal memories and experiences with Marvel Studios. 
Marvel.com: What was the best thing you've personally/professionally learned from the architects of the MCU?
Paul Terry: We've always been really passionate and entirely dedicated to the creative projects we take on. Not everyone understands why we become so engrossed with trying to make the very best thing we can with every project we commit to, but it was really wonderful to discover a whole studio full of like-minded creatives. How they approach collaboration, creativity, and a single-minded dedication to making something as good as it can be, was aspirational and very much in our wheelhouse. It was invigorating to work amongst that ethos for four years. And we also picked up a great phrase from Victoria Alonso that we say to one another often: "Today, you did your best, and your best is good enough."
Marvel.com: Of your 200+ interviews, which was the most memorable/favorite for you?
Tara Bennett: There are too many to list. Every interview in the book has an amazing story behind it, whether it was where we conducted it, or how we connected with the person, or the context of the stories that were shared with us. But across the board, everyone was extremely forthcoming, candid and generous with their time so in all sincerity, it was an embarrassment of riches talking to everyone.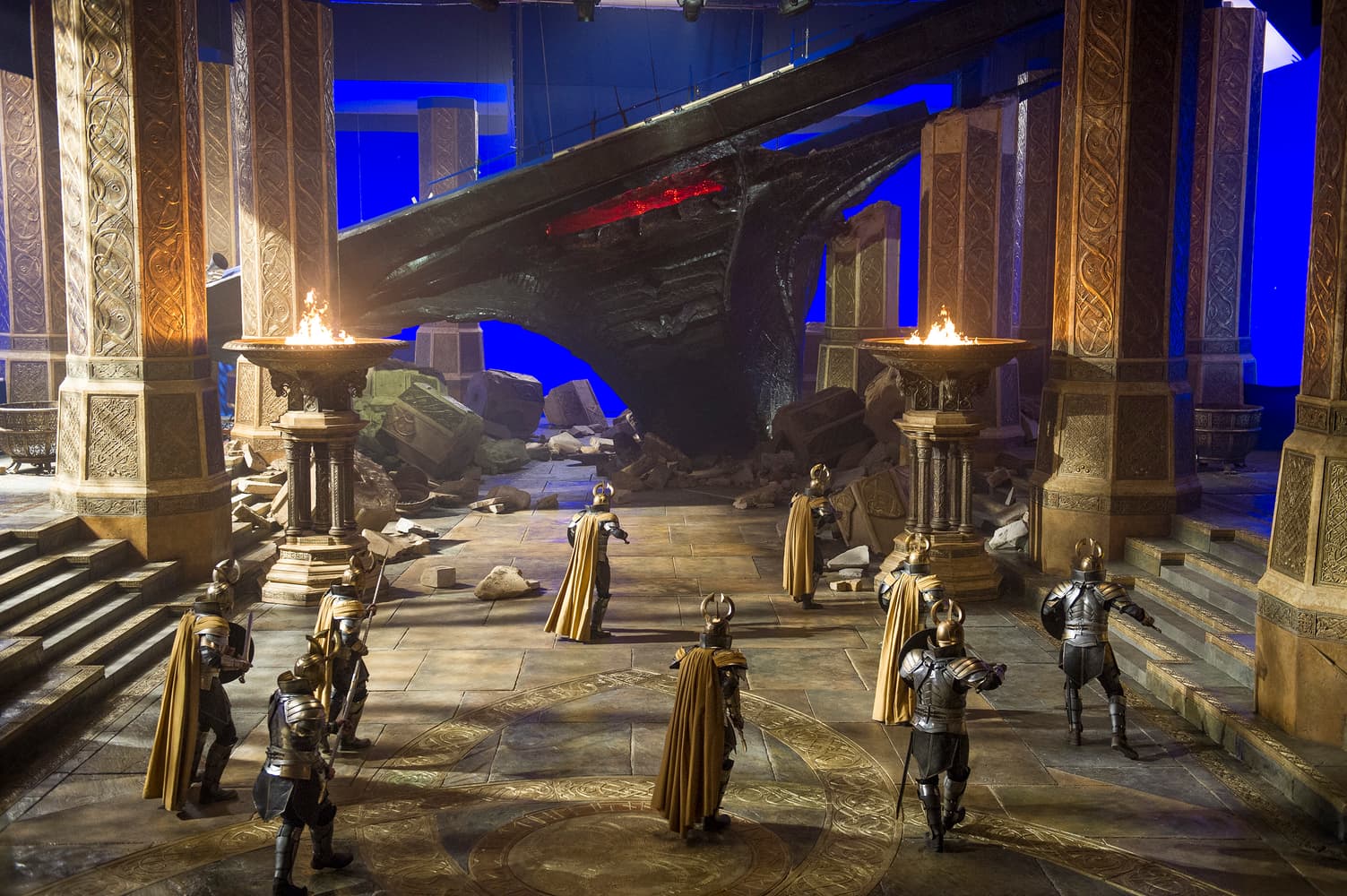 Marvel.com: And what was your favorite part of the entire process?
Paul Terry: Writing is brutal, so that was always a grind. After working on this for four years, it still feels surreal that the book is finally a thing and the world gets to experience it too. But on a micro level, it was an honor to be invited to the shoot for "The Wedding," which was the codename for Tony Stark's memorial scene in Avengers: Endgame. Getting to watch that assemblage of talent convene for that scene was beyond our expectations to experience and we'll never forget the fine details of that day.
Marvel.com: As you tackled each year of Marvel Studios, 2020 presented unique challenges, but in the book, you had mentioned that was when "what was already a very special project became even more so." What did you uncover that you can tease that our fans will get to discover in the book?
Tara Bennett: It's a very large book with many, many surprises. Whether it's the personal photography from the cast and crew, or the very candid stories that make up the 250,000 words, there's going to be something to discover inside for every level of Marvel Studios fan, even those who have followed the MCU from the very beginning like us.
Want to stay on top of everything in the Marvel Universe? Follow Marvel on social media—Twitter, Facebook, and Instagram—and keep watching Marvel.com for more news! 
The Hype Box
Can't-miss news and updates from across the Marvel Universe!