Culture & Lifestyle
Published December 1, 2020
Entertainment Weekly Names Chadwick Boseman An Entertainer of the Year for 2020
Read the latest tribute from author Angie Thomas.
We tragically lost Chadwick Boseman earlier this year to colon cancer, and since then tributes to the late actor have continued to pour in — including how just this past weekend Marvel Studios' Black Panther received a new intro ahead of the film. In addition to that, now Entertainment Weekly is honoring Boseman in the pages of the latest issue, naming him an Entertainer of the Year for 2020. 
Angie Thomas, author of The Hate U Give, pens the tribute to him this time for EW, explaining his legacy on and off-screen. She dives into how he embodied every character he played, writing, "You could tell that he was genuinely invested in these stories and these people. But I think my favorite thing was you could see bits of him in every character that he played. You could see his loving, his kindness, his gentleness, his intelligence in every role — everything that's good about him."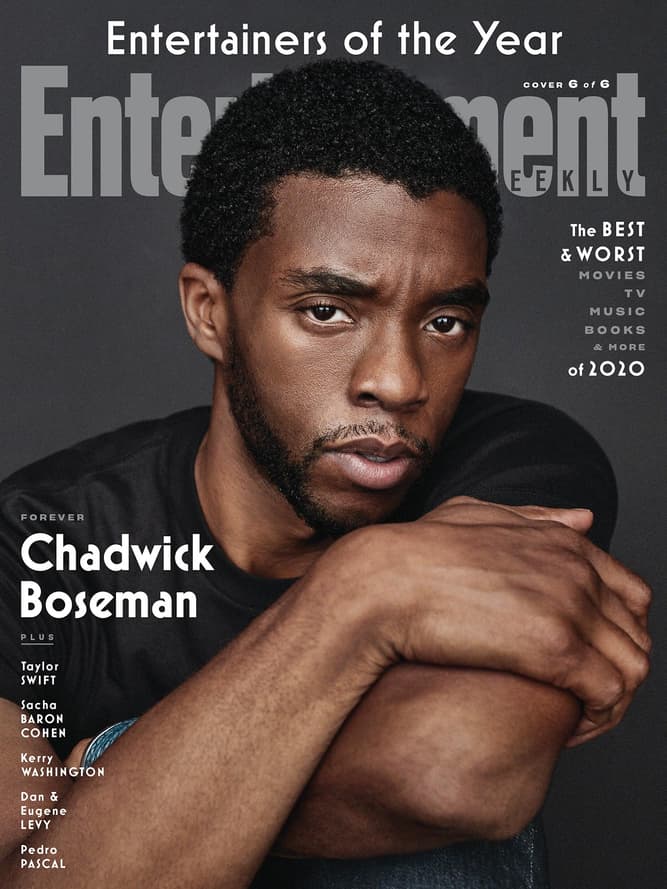 Speaking about his role as T'Challa, Thomas continues, "He was an embodiment of hope through that character. He was an embodiment of strength through that character. And he was an embodiment of what our kids can look at and say, 'This is what I can be' — not the superhero with the powers, but someone with this level of intelligence, this level of grace, this level of dignity, this level of power that's beyond a superpower."
You can read Thomas' whole tribute over at EW.com.
The Hype Box
Can't-miss news and updates from across the Marvel Universe!