Culture & Lifestyle
Published July 24, 2018
Eat the Universe with Martellus Bennett
The former football star crafts a Black Panther-inspired dish!
Welcome to a new episode of Marvel's Eat the Universe!
In this installment of the show, your host Justin Warner is joined by football champ and Creative Director of Awesomeness at the Imagination Agency, Martellus Bennett! 
Watch above as Justin and Martellus combine forces to create a Black Panther-inspired Akabenzi. And check out Martellus' new children's book, Hey A.J., It's Bedtime—available now!
Ingredients:
Marinade:
- 4 tablespoons ketchup 
- 4 tablespoons dijon mustard
- 3 teaspoons lime juice
- 3 teaspoons soy sauce
- 4 tablespoons honey
- 4 oz ginger and garlic
- 1 tsp akabanga
- 1 rack of pork ribs
- 2 cups water
- 2 limes
- 1 Shiso leaf
Instructions:
Combine the marinade ingredients in a mixing bowl. Slice the ribs and toss them in the marinade. Chill overnight to marinate.
Place the ribs in a dutch oven and add 2 cups water. Cook at 250 degrees for three and a half hours. Using the leftover pork fat, pan fry the ribs.
Plate the ribs and create a sauce using the cooking liquid and the leftover marinade. Halve the limes and add before slathering the entire dish in sauce. Top the finished dish with a heart shaped herb, in the form of a Shiso leaf and serve a dish that is fit for a king.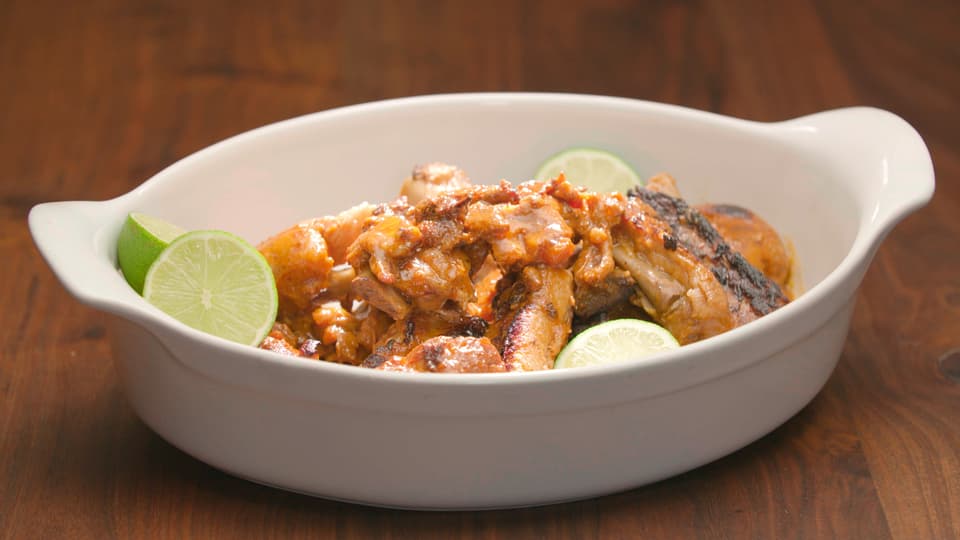 The Hype Box
Can't-miss news and updates from across the Marvel Universe!