Culture & Lifestyle
Published November 19, 2020
Blast Off with New Details About Guardians of the Galaxy: Cosmic Rewind
Get ready for an awesome adventure!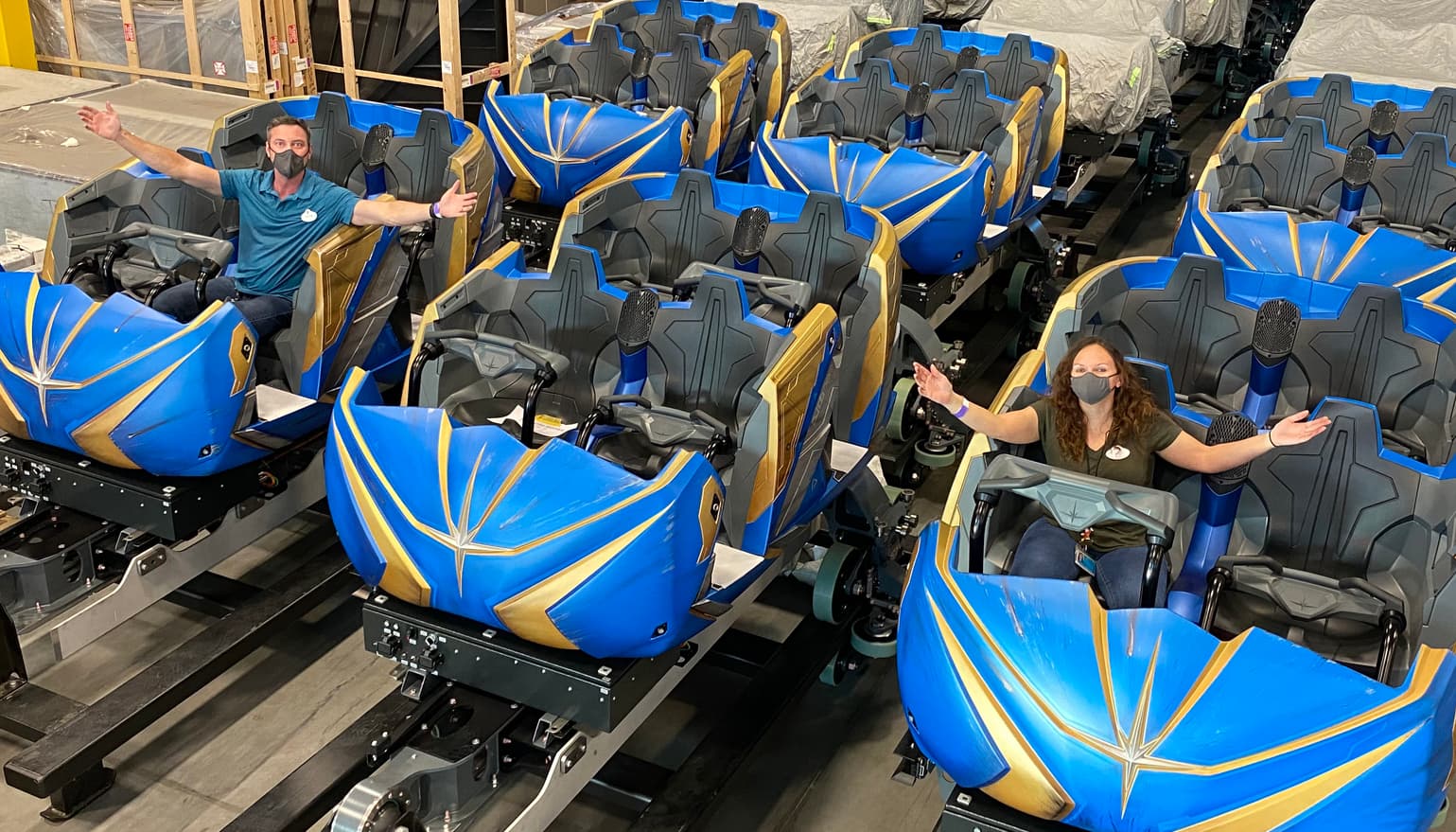 Get ready for an out-of-this-world adventure that will take you up, down, forwards, backwards, and rotate you 360 degrees along your adventure! The vehicles for Guardians of the Galaxy: Cosmic Rewind have officially arrived on the ride tracks at EPCOT, which means the new family coaster is one step closer towards welcoming guests of all ages for an awesome adventure alongside the Guardians!
Guardians of the Galaxy: Cosmic Rewind is a brand new "storytelling" coaster, it's called an Omnicoaster, which is a first- of-its-kind programmable roller coaster ride system, where guests can be rotated along the ride track in any direction while traveling at high speeds. The Omnicoaster name builds upon the tradition of the Omnimover ride system in which Disney Imagineers are able to turn guests in any direction and focus their attention on a specific scene or element.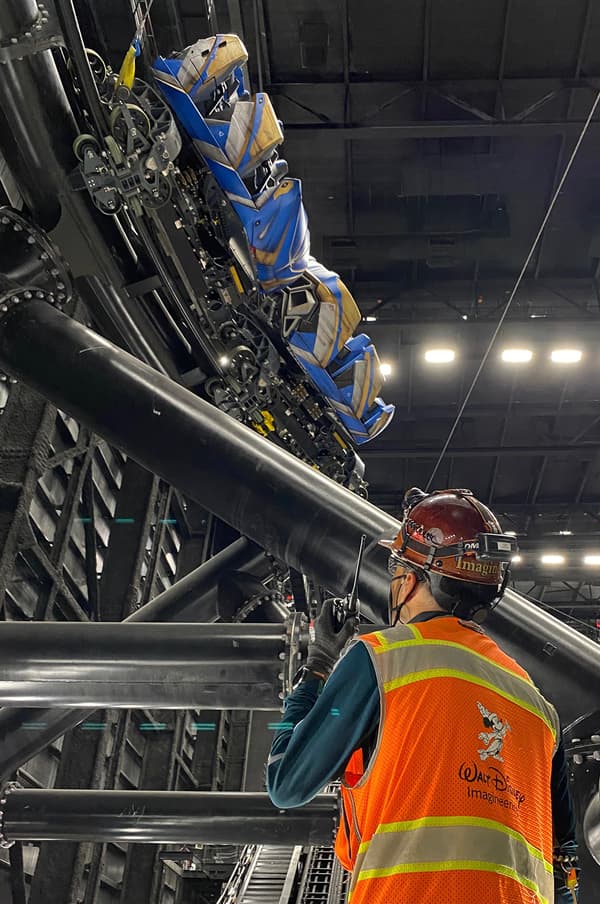 While it's not time to blast off with the Guardians just yet, we talked to Wyatt Winter, a Senior Producer at Walt Disney Imagineering, about the upcoming attraction, and what guests can expect when they board the bright blue and gold vehicles. Wondering what went into bringing this storytelling coaster to life, and what visitors can expect when they travel to EPCOT's first "other-world" pavilion? Read on to find out more about Cosmic Rewind!
Cosmic Rewind is considered a "storytelling coaster." How will all the aspects of the coaster — the vehicle, track, sound — come together to make that happen?
Wyatt Winter: This attraction is unique in that we have developed a new roller coaster system that allows us to turn the guests in any direction along the ride, we call it an Omnicoaster. It provides unique sensations while letting guests focus on the action and adventure taking place in front of them. The rotational element, quick speeds, music, and more happening all around you combine to create the adventure guests will experience.
We've seen rides that incorporate on board music (Rock'n Roller Coaster), that launch (Incredicoaster), go backwards (Expedition Everest), and have unique vehicle movement (Seven Dwarfs Mine Train/Crush's Coaster), but what made Guardians the perfect attraction for all four of those things?
Wyatt Winter: The world, or rather galaxy, that the Guardians are in is big, fun and of course always has great music. So, we needed something that matched that environment, but was also new and unique to EPCOT. In fact, developing the ride system was one of the very first things we did on this project.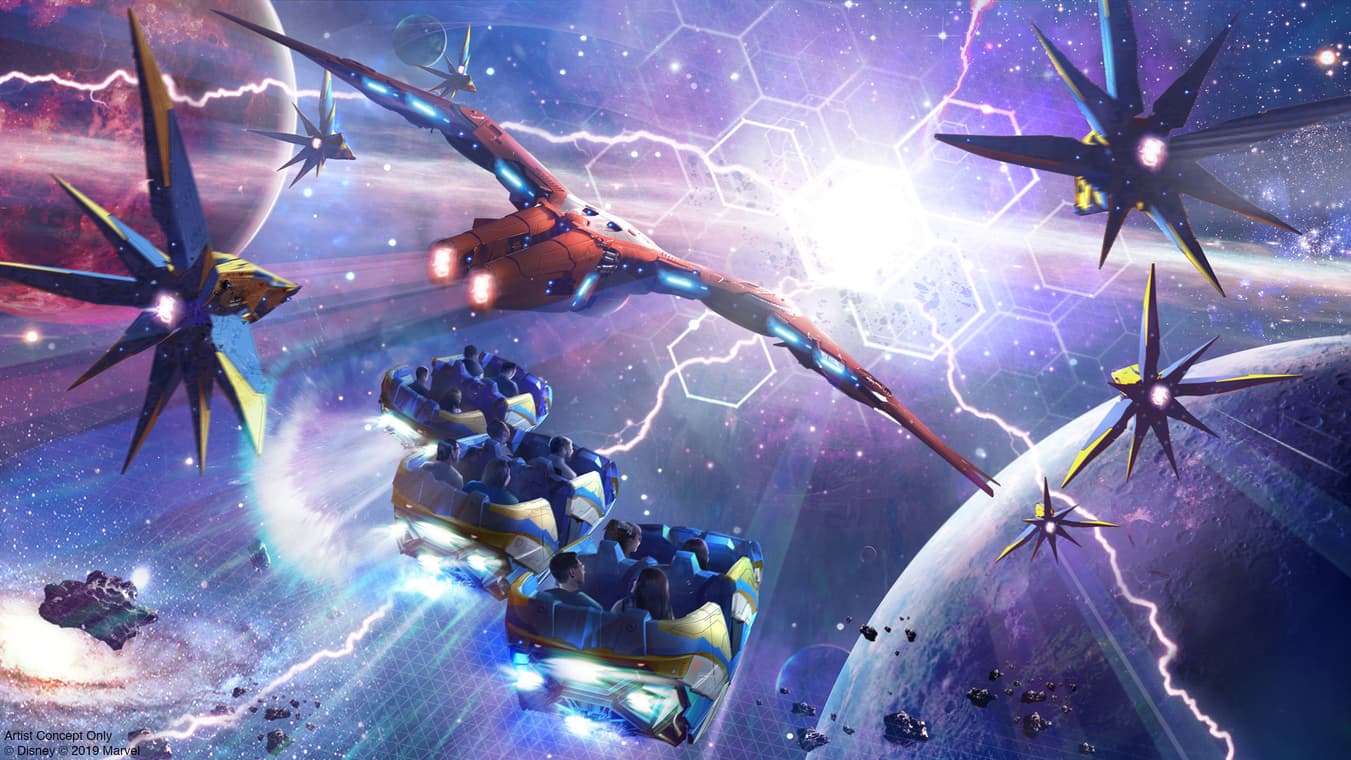 It certainly appears that there are big speakers in each ride vehicle — can guests expect some awesome mix tunes while they ride?
Wyatt Winter: You can't go on an adventure with the Guardians without some awesome music! We can't quite tell you what music will be on this mixtape yet, but can guarantee it will add to the excitement.
Cosmic Rewind joins a lot of other exciting thrill rides at EPCOT, and it's the first "Other-World" Showcase pavilion. How does it connect to the larger world of EPCOT?
Wyatt Winter: EPCOT has always been about experiencing and learning from other cultures from around the world, so now we will get to learn from a culture that is just a bit farther away, the world of Xandar. Guests will be invited to learn more in a planetarium-like exhibition that explores the similarities and mysteries of Earth's galaxy and Xandar's galaxy.
For most coaster attractions, there's always a debate as to whether the back or the front is the "best" for certain thrills. Is that the same for Cosmic Rewind? How does the fact that the cars rotate change that?
Wyatt Winter: You are right, it is always a debate! While there might be reasons to want to sit in the front or back, I do believe that the fact that these vehicles rotate changes the equation a bit. Now, everyone will have a front row seat at some point along the journey, so every seat offers a great experience.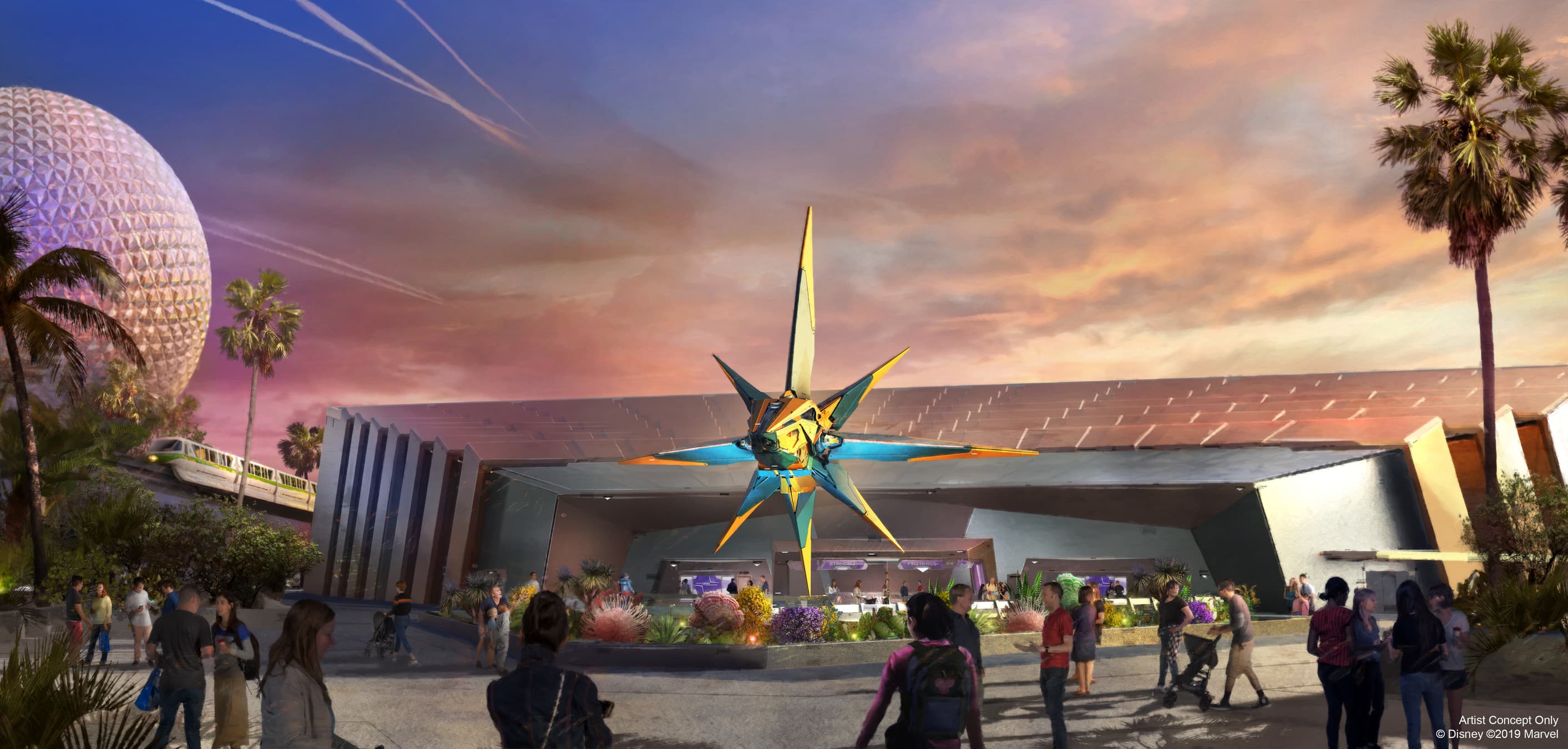 Do you have a favorite aspect/design of the ride?
Wyatt Winter: This is one of the smoothest and most comfortable roller coaster vehicles I have experienced. And when you combine that with the rotational element, it creates a unique sensation as if you are drifting. It will take us into the story in a way no high-speed attraction ever has before.
What are you most excited for guests to discover about either the overall attraction or the ride vehicle?
Wyatt Winter: The scale of this attraction is mind boggling! I'm taken aback by the sheer size and ambition each time I go on the construction site. I cannot wait for guests to see all that we've created to immerse them into the Guardians' universe. Plus, guests will get to experience new things we've never done before within one of the longest enclosed roller coasters in the world.
The Hype Box
Can't-miss news and updates from across the Marvel Universe!