Culture & Lifestyle
Published December 20, 2021
Holiday Gift Guide: Form A Symbiotic Relationship with These Venom Finds
We are Venom!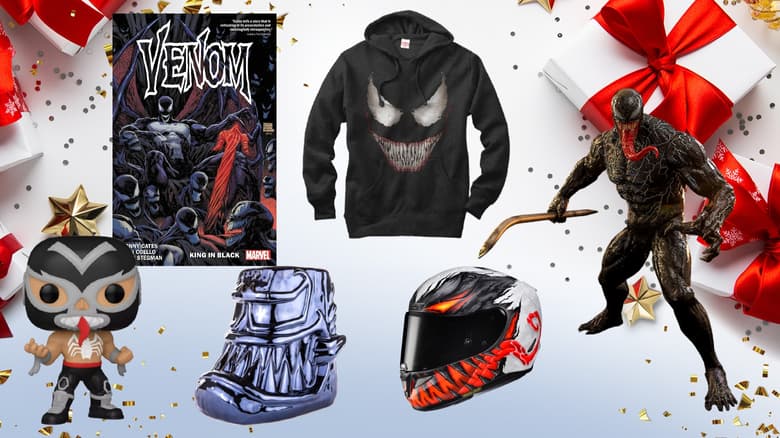 What better way to show someone you appreciate them than gifting them a Symbiotic parasite. Just kidding, don't do that!
Not everyone can merge gracefully with a Symbiote; and no one wants an unstable psyche. The Marvel.com editorial have come up with a few Venom-approved finds that you can gift instead!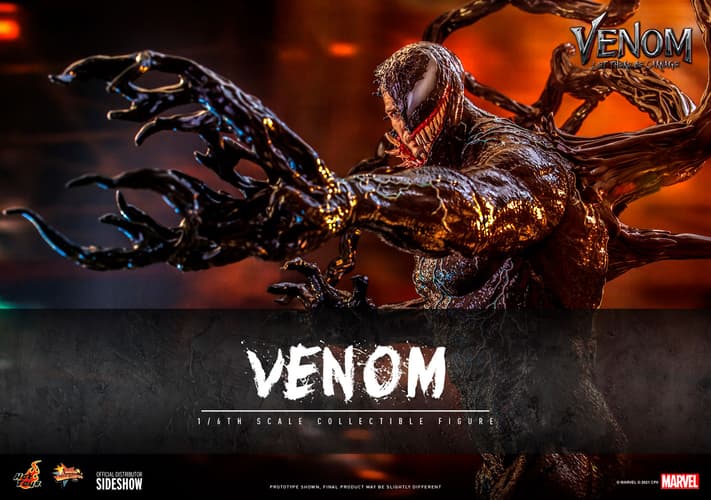 The greatly detailed collectible figure is skillfully crafted based on Venom from the Venom: Let There Be Carnage movie, and features a Venomized Eddie Brock head sculpt, a grinning head sculpt, a head sculpt with fanged mouth and three interchangeable protruding tongues; a specialized body measuring approximately 38cm tall showcasing a high level of detailed sculpting specially on the skin texture; beautifully painted in black polarized paint that gives a natural shiny glow from different viewing angles; interchangeable symbiote weapons and accessories including sickle, a number of symbiote accessories with tentacles attachable to figure's back; a rod; specially crafted hands for poses; and a figure stand. 
Bond with the alien symbiote figure to receive amazing powers and an unstable psyche!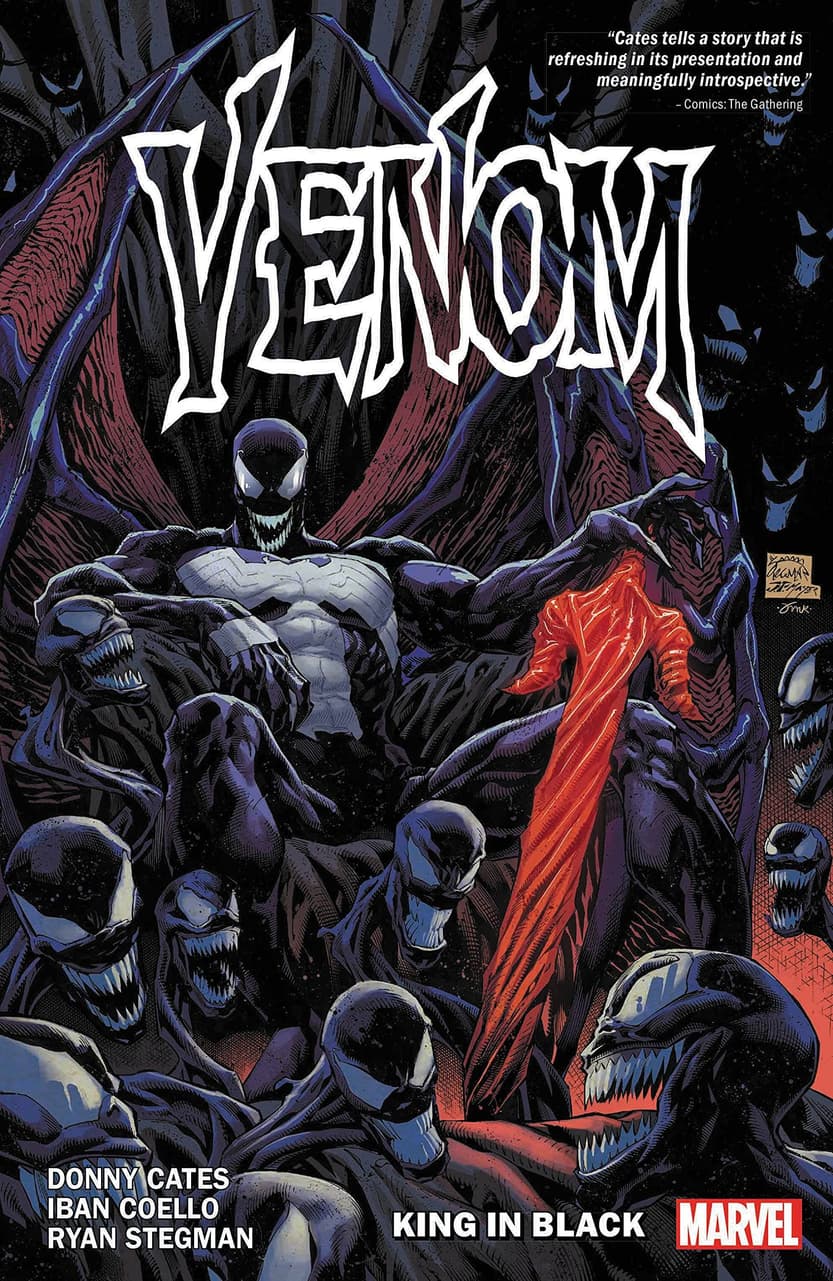 The horrifying threat of the King in Black, all-powerful god of the symbiote race, has loomed large for years. And after millennia of imprisonment, Knull was finally freed thanks to a rash act by Eddie Brock! Now, the King in Black and his symbiotic army have arrived on Earth! But what is Knull's hideous agenda? And what happens to Venom when he finally comes face to face with the lord of the abyss? Eddie Brock is about to face the biggest challenge of his life…but he's not alone. Who will stand by his side in Earth's darkest hour? And do any of them have the slightest chance of success?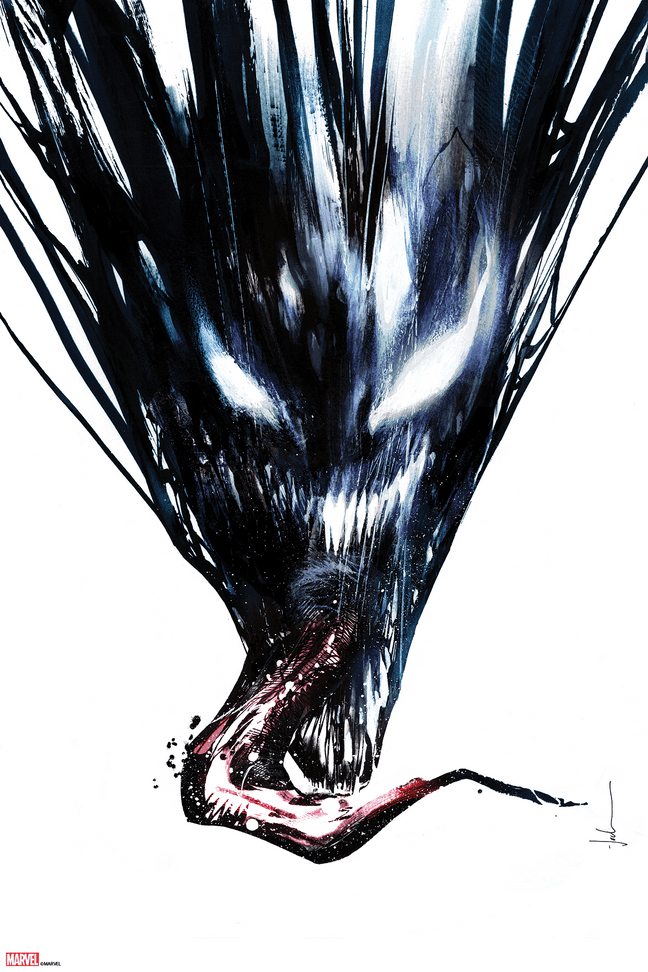 Thanks to our friends at Grey Matter Art, you can snag this hand-numbered Fine Art Giclee (edition of 175)!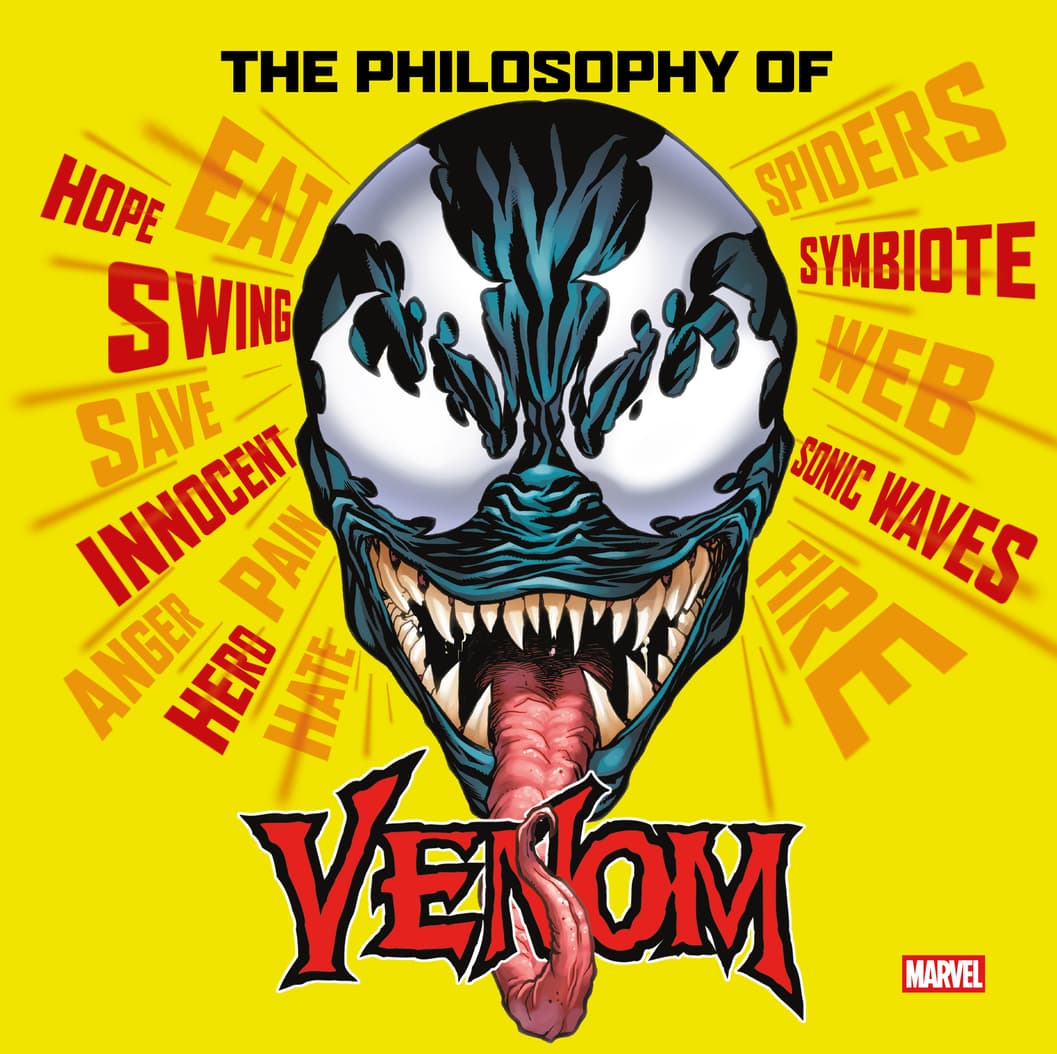 The Philosophy of Venom uncovers the crazed and illustrious mind of the original symbiote anti-hero in this lavishly presented collection of Venom's most heroic, villainous, and somewhat killer moments from his comic book history. In this book, you'll get in to the mind—or minds—of Venom: eat, save, kill, repeat! Hero or villain? Psychotic or vulnerable? Does anything make sense to a ravenous symbiote from outer space?!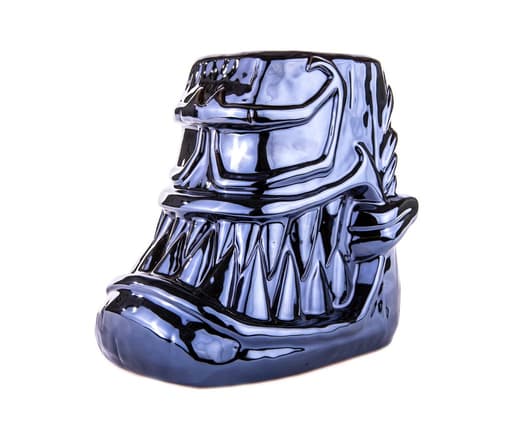 WE ARE VENOM! (And we are thirsty.)
Spidey's greatest foe is now your greatest Tiki Mug – Venom. Inspired by traditional moai statues (and mixed with a lowbrow aesthetic), the Venom Tiki Mug is MASSIVE, storing 40 ounces of symbiote… or any other tasty concoction you choose to put in him.
The Venom Tiki Mug - Symbiote Variant features a reflective metallic blue glaze on stoneware ceramic and is limited to 450 pcs. And you can also pick up the Bone Wipe Variant and regular edition over at the Mondo Shop!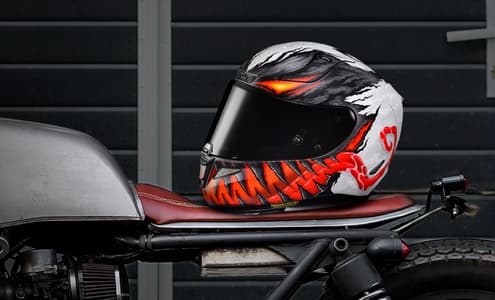 Originally built for the racetrack, the RPHA 11 Pro is HJC's premium sport helmet, designed with an aerodynamic shell structure for extreme performance at maximum speeds.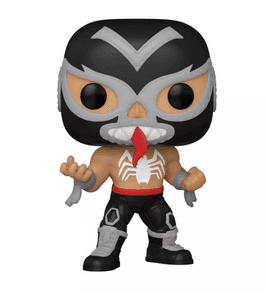 Marvel Super Villain turned anti-hero Venom takes to the ring as a traditional luchador as Pop! El Venenoide. He's keeping his classic color scheme but dawning a new mask to take crime off the streets and settle things in the ring. Who will Pop! El Venenoide face in your Marvel Lucha Libre collection.
Tom Hardy returns to the big screen as the lethal protector Venom, one of MARVEL's greatest and most complex characters. Directed by Andy Serkis, the film also stars Michelle Williams, Naomie Harris and Woody Harrelson, in the role of the villain Cletus Kasady/Carnage.
Exclusive cover art designed by Cryssy Cheung, who is a New York City-based award-winning art director, illustrator, and designer. For this piece, Cryssy wanted to capture Venom's ability to maintain control while being simultaneously overpowered by the raw strength of his adversary, Carnage. She hopes this cover gets you all excited to watch (and rewatch) this fun, action-packed adventure!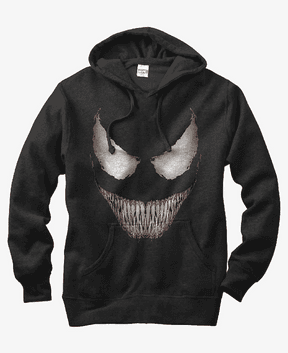 Nothing says Venom more than his trademark black and white mask and terrifying smile. What better way to show your appreciation for the Symbiote than with this hoodie.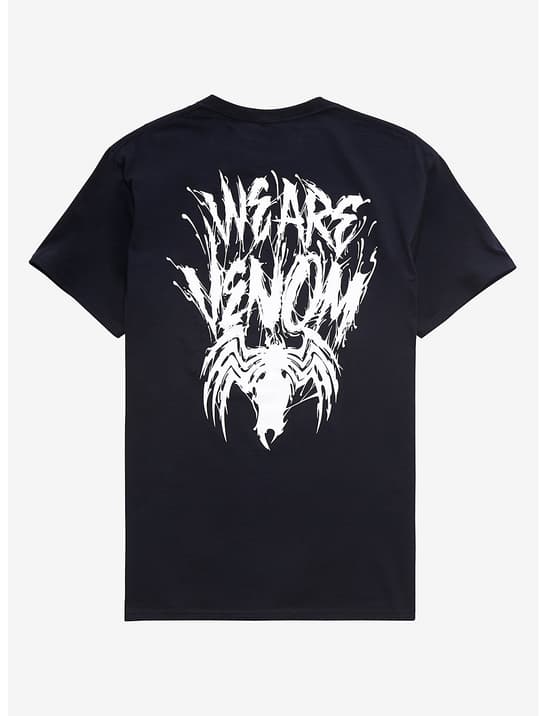 Share a symbiotic relationship with the coolest shirt around.
Want to stay on top of everything in the Marvel Universe? Follow Marvel on social media—Twitter, Facebook, and Instagram—and keep watching Marvel.com for more news!
The Hype Box
Can't-miss news and updates from across the Marvel Universe!