Culture & Lifestyle
Published May 4, 2021
Inez Temple Readies For A Fight in Upcoming Heroines Novel 'Outlaw: Relentless'
On sale September 7, 2021!
The fourth prose novel in Marvel and Aconyte Books' MARVEL HEROINES line, Outlaw: Relentless, will sets its sights on one of Marvel's super-powered mercenary.
In Outlaw: Relentless, critically-acclaimed genre-warping author Tristan Palmgren readies the mercenary Outlaw for a fight — but when her own mind is being stolen from her, she'll have to find a new way to defeat the bad guys, in this fast-paced Marvel Heroines adventure. This novel will be available everywhere books are sold on September 7, 2021.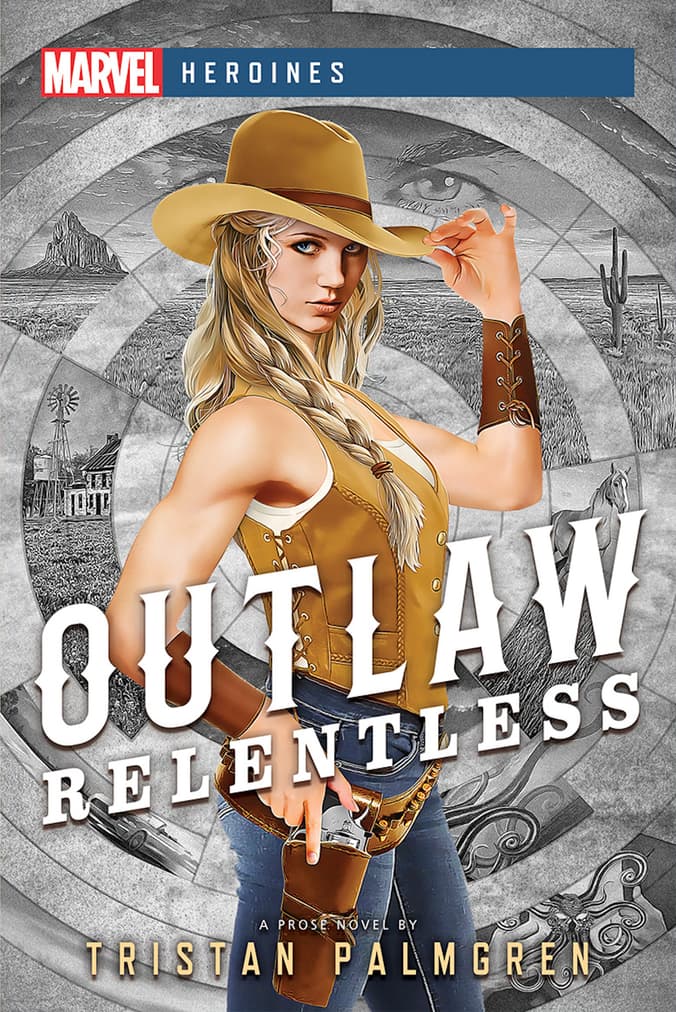 Inez Temple, aka Outlaw, is a key member of Domino's mercenary team, the Posse. When a job goes sideways, Outlaw finds herself on the outside, and in an alarming state. A merc in her line of work needs to be sharp, but Inez's mind is slipping away from her. Mutant-hating telepath Johnny Dee is robbing her of the only things she's ever counted on: her wits and her courage, and worse – her very identity. Inez's bloody revenge will take her on a chase through the Texas desert and a labyrinth of her own worst memories.
Outlaw: Relentless is the next prose novel from the MARVEL HEROINES line, which centers on captivating stories that feature some of Marvel's best-loved characters — some just coming to understand their powers for the first time, and others firmly established among the ranks of legendary Super Heroes. This novel continues the fan-favorite series arc from Tristan Palmgren, which began with Domino: Strays, exploring the characters of her close-knit team, the Posse.
Outlaw: Relentless will be available in trade paperback, ebook and audiobook formats, available at bookshops and online retailers later this summer on September 7, 2021. Pre-order now!
Want to stay on top of everything in the Marvel Universe? Follow Marvel on social media—Twitter, Facebook, and Instagram—and keep watching Marvel.com for more news! 
The Hype Box
Can't-miss news and updates from across the Marvel Universe!