Culture & Lifestyle
Published May 19, 2020
Last Chance for Semifinals: Will It Be Hulk or Thor?
Cast your vote in the Marvel Battle Royale 2020 right now!
The Marvel Battle Royale 2020 is sponsored by State Farm.
Face front, True Believers! The Marvel Battle Royale 2020 features 16 of your favorite characters going mano a mano! Every 24 hours, you'll be able to vote on who moves on to the next round—all the way until there's only one supreme Super Hero left standing! And it's continuing apace right now!
But first, who emerged victorious in the matchup between Iron Man and Jean Grey?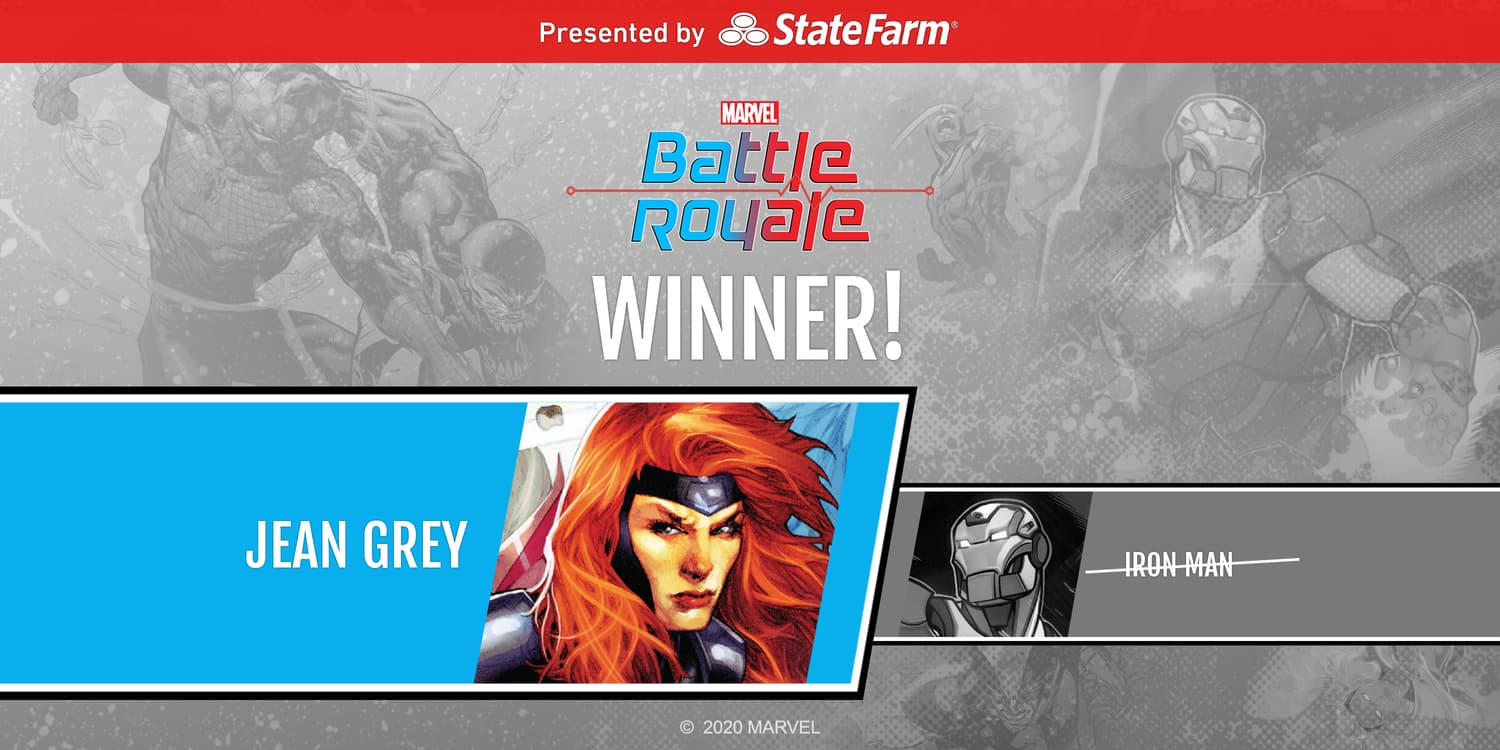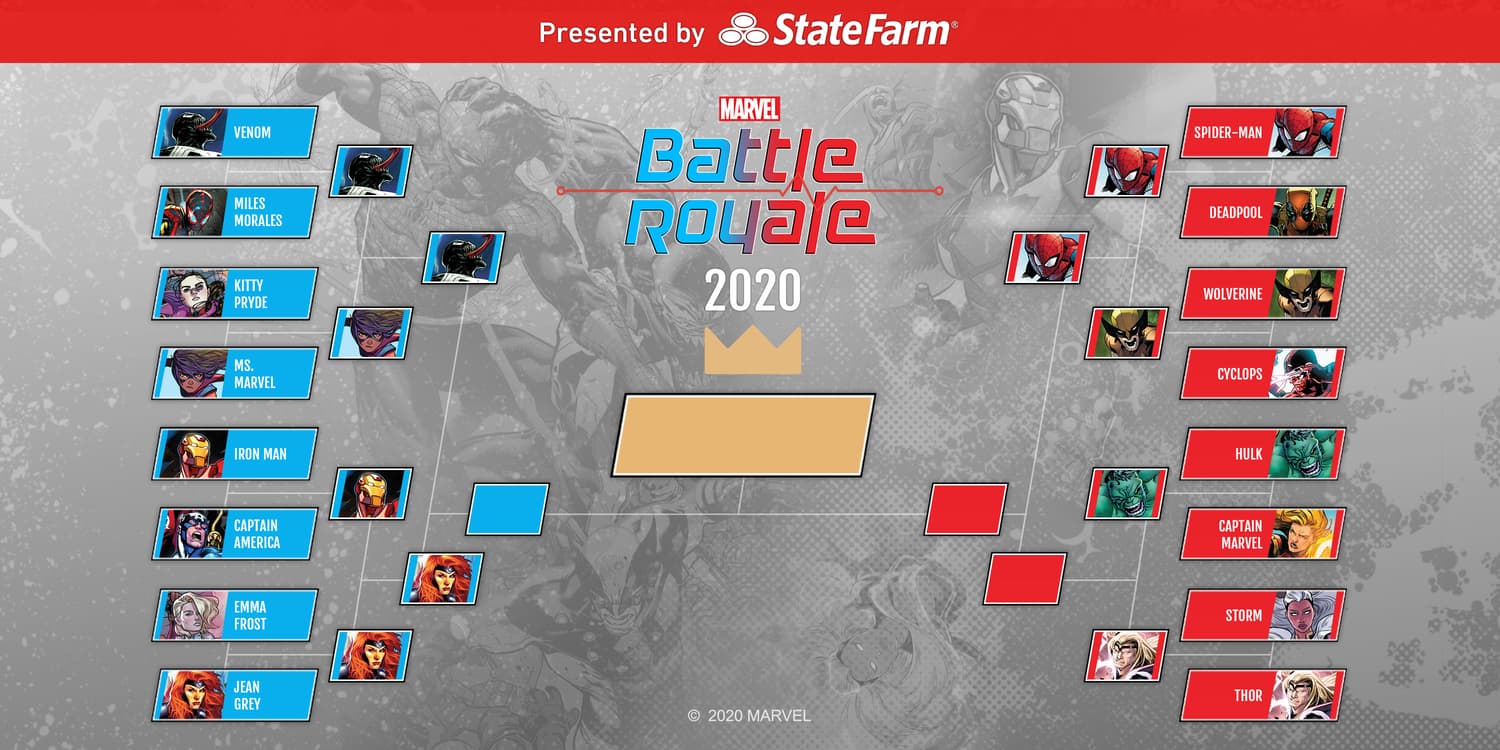 There's only one superlative spot left for the Semifinals, savvy folks! Let's see who gets it...will it be Hulk or Thor?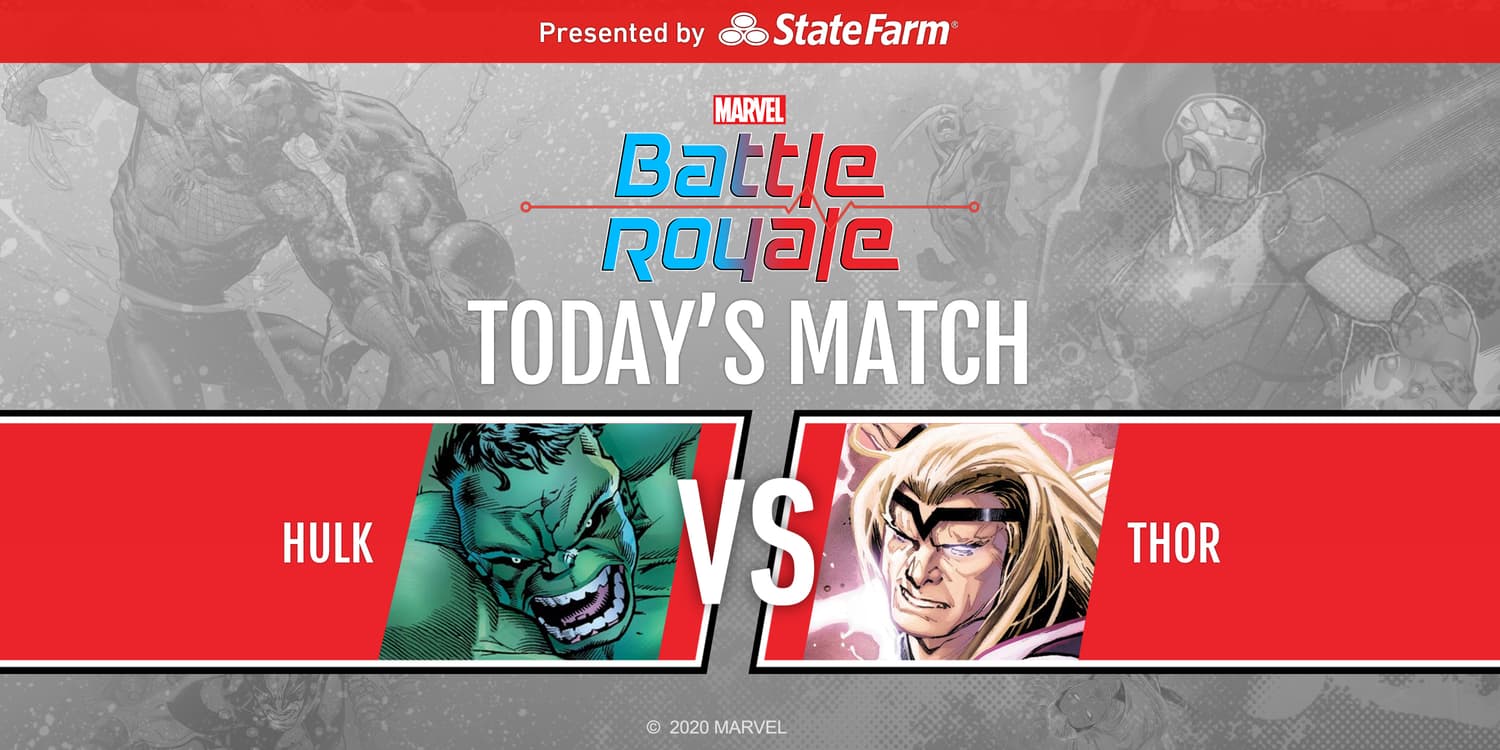 Thunder vs. Hulk Smash! This is one deafening round of Battle Royale!
We hate to see friends fight, especially fellow Avengers Hulk and Thor. But then again, these fellas have always been facing off...See their historic encounter in the very first gathering of THE AVENGERS (1963) #1!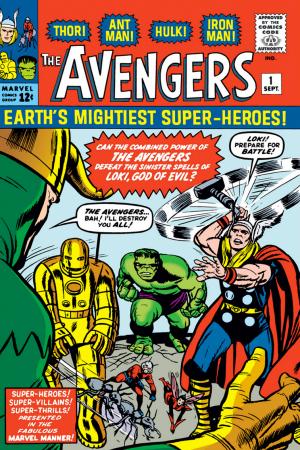 Will the God of Thunder make quick work of The Incredible Hulk? Or will the Green One remind this Asgardian that it takes brains, brawn, bravery (and maybe some gamma rays) to rise to the top? We're excited to see these heavy-hitters duke it out!
Members of the Merry Marvel Marching Society, it's time for you to decide who wins. Head over to Marvel's Twitter, Facebook, or Instagram to cast your ballot in this thumpin' throwdown...right now!
Stay tuned to Marvel.com for more on the Marvel Battle Royale 2020! Onward!
The Hype Box
Can't-miss news and updates from across the Marvel Universe!