Culture & Lifestyle
Published June 14, 2021
It's Time to Bake Some Loki-Inspired Miss Minutes Cookies
Take a ticket and catch up with Miss Minutes!
When you arrive at the Time Variance Authority, you may be confused and unaware of what's to come. That's where Miss Minutes comes in. And if you're like a certain god of mischief, it's her job to catch you up before you stand trial for your crimes!
These sweet vanilla cookies look just like the helpful TVA mascot, right down to her fanciful accessories and sparking smile. If you'd rather take it easy and just make the round face, no problem, do it at your leisure. Time passes differently in the TVA. Just ask Agent Mobius. 
Settle in, bake these welcoming timely treats, and you'll be caught up on Marvel Studios' Loki, now streaming on Disney+, in no time!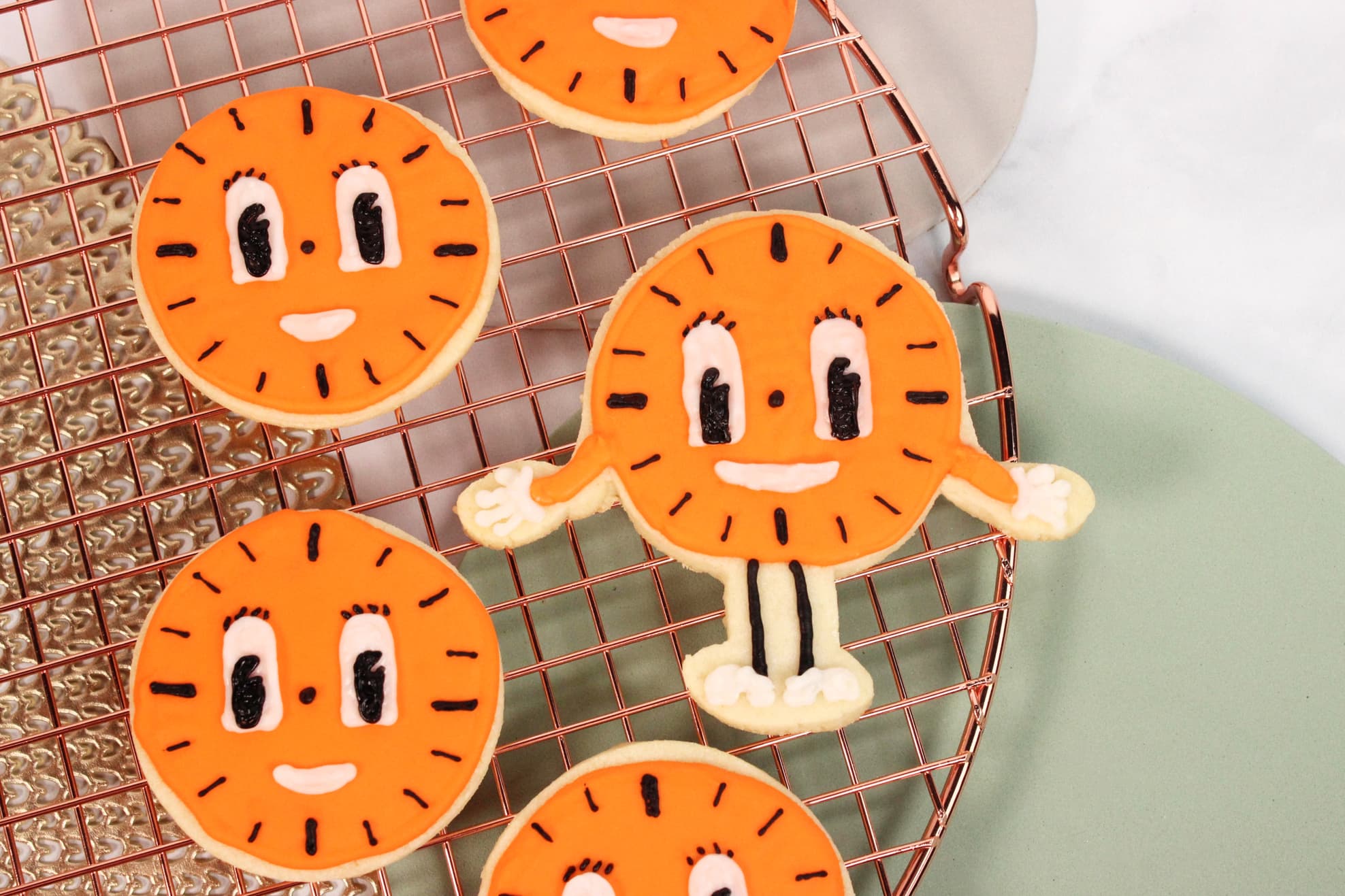 Loki-INSPIRED Miss minutes Cookies
RECIPE BY JENN FUJIKAWA (@JUSTJENN)
Makes 24 cookies
You'll Need:
●    Miss Minutes template (below) or 3-inch round cutter 
Cookie Ingredients:
●    3 cups all-purpose flour
●    ½ tsp baking powder
●    Pinch of salt
●    1 cup (2 sticks) unsalted butter, softened
●    1 cup sugar
●    1 egg
●    1 tsp vanilla extract

Frosting Ingredients:
●    5 cups powdered sugar
●    3 tbsp meringue powder
●    6 tbsp warm water
●    Orange food gel dye
●    Black icing
●    White icing
Directions:
Step One: In a medium bowl, whisk together the flour, baking powder, and salt. Set aside.

Step Two: In the bowl of an electric mixer, cream the butter and sugar until fluffy.

Step Three: Stir the egg and vanilla extract, until just combined.

Step Four: Slowly add in the dry ingredients, just until the dough comes together.

Step Five: Split the dough into two and wrap in plastic wrap. Refrigerate until you are ready to use.

Step Six: Preheat the oven to 350°F. Prep baking sheets with silpats or parchment paper.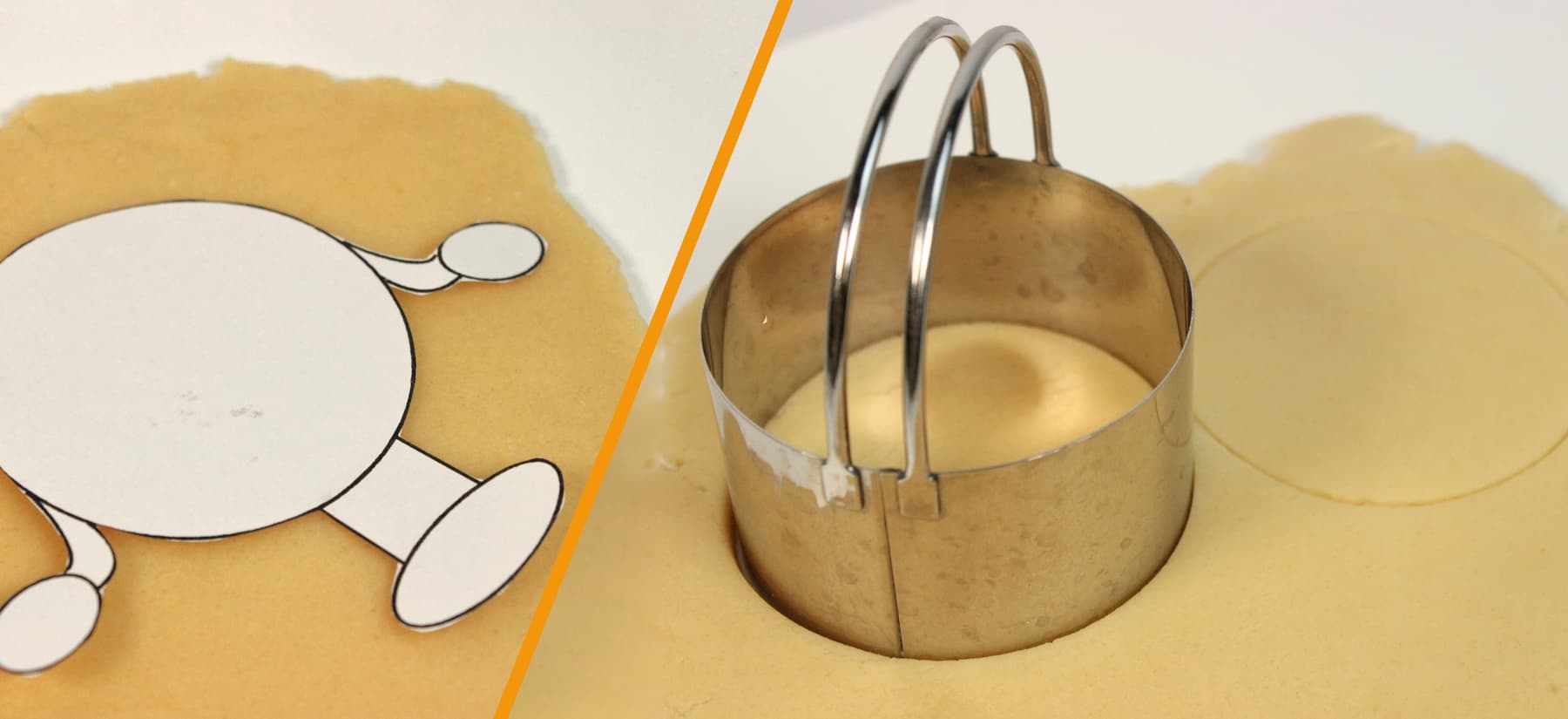 Step Seven: Roll out the dough to about ¼ inch thick. Use the template or cutter to cut out the shapes, then transfer onto the prepped baking sheets.

Step Eight: Bake for 10 minutes. Let cool on a wire rack.

Step Nine: In the bowl of an electric mixer, stir together the powdered sugar and the meringue powder. Slowly add the water until the icing is combined. Stir in the orange food gel dye. Add a tsp of water if necessary, to get the right consistency.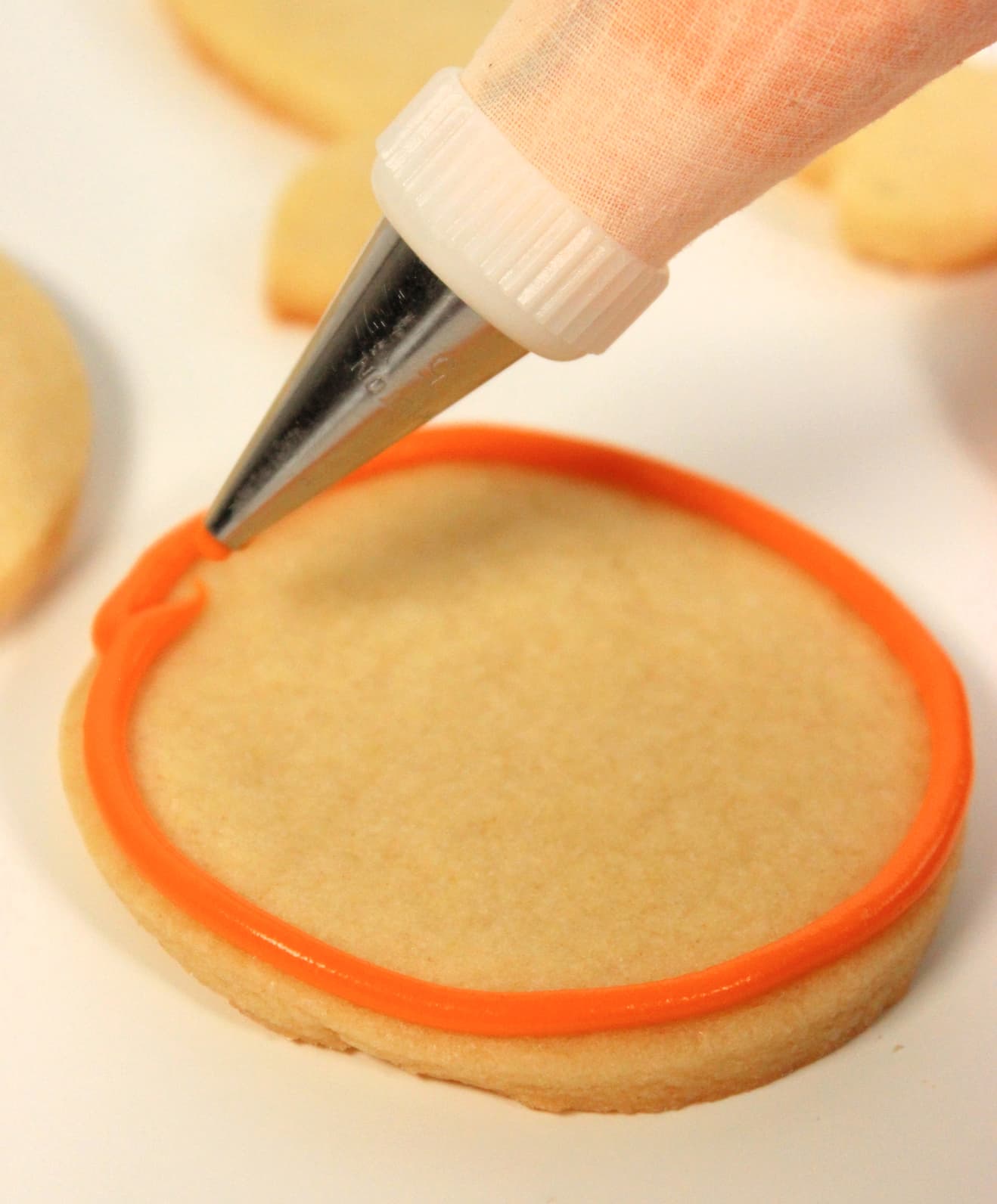 Step Ten: With a #5 tip, pipe the icing around the edge of the circle. Flood the center, and let set.

Step Eleven: Once the orange icing is dry, use the white icing to create the eyes and mouth.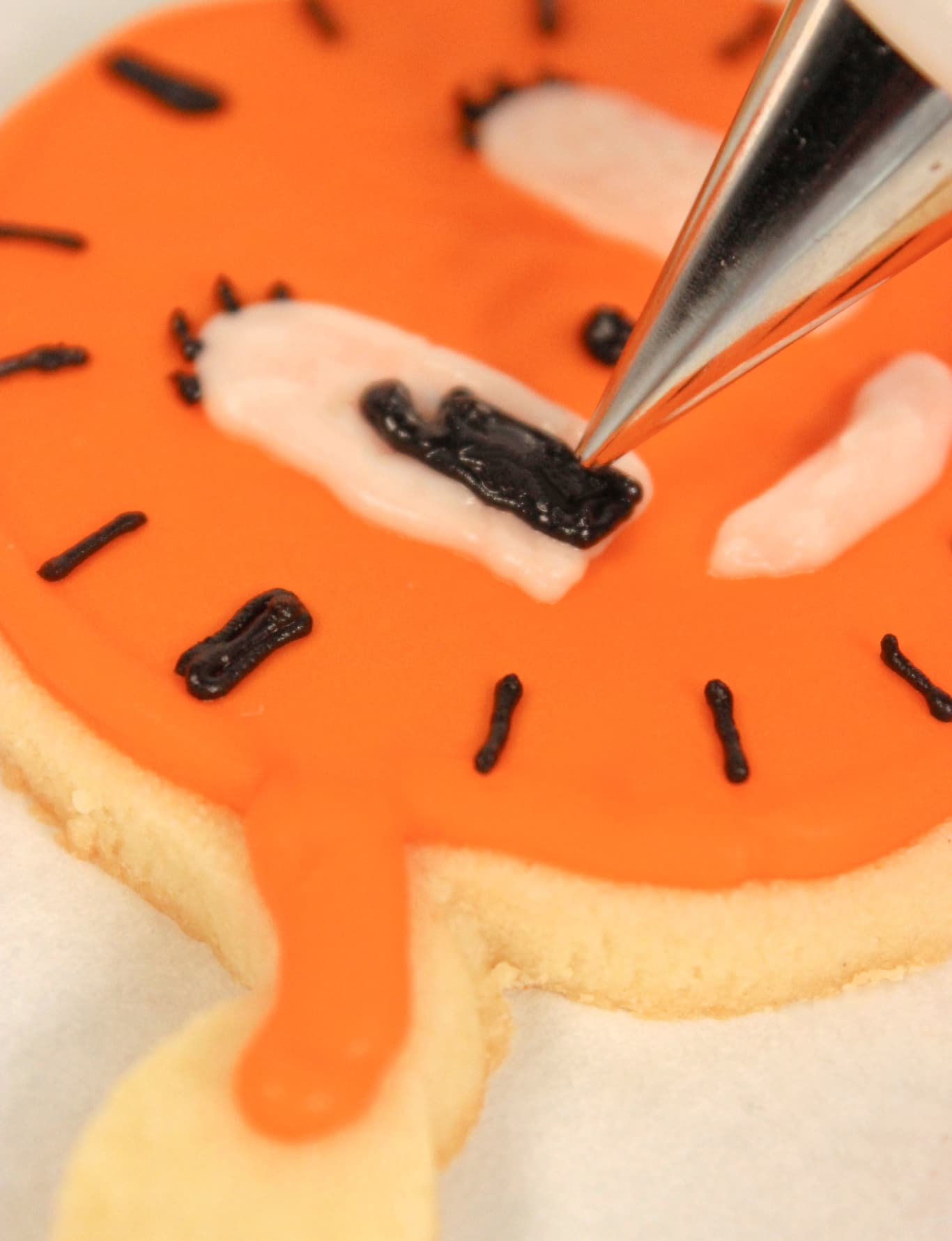 Step Twelve: Pipe the black icing to create the rest of the face details.

Step Thirteen: When the icing is dry, the cookies are ready to serve.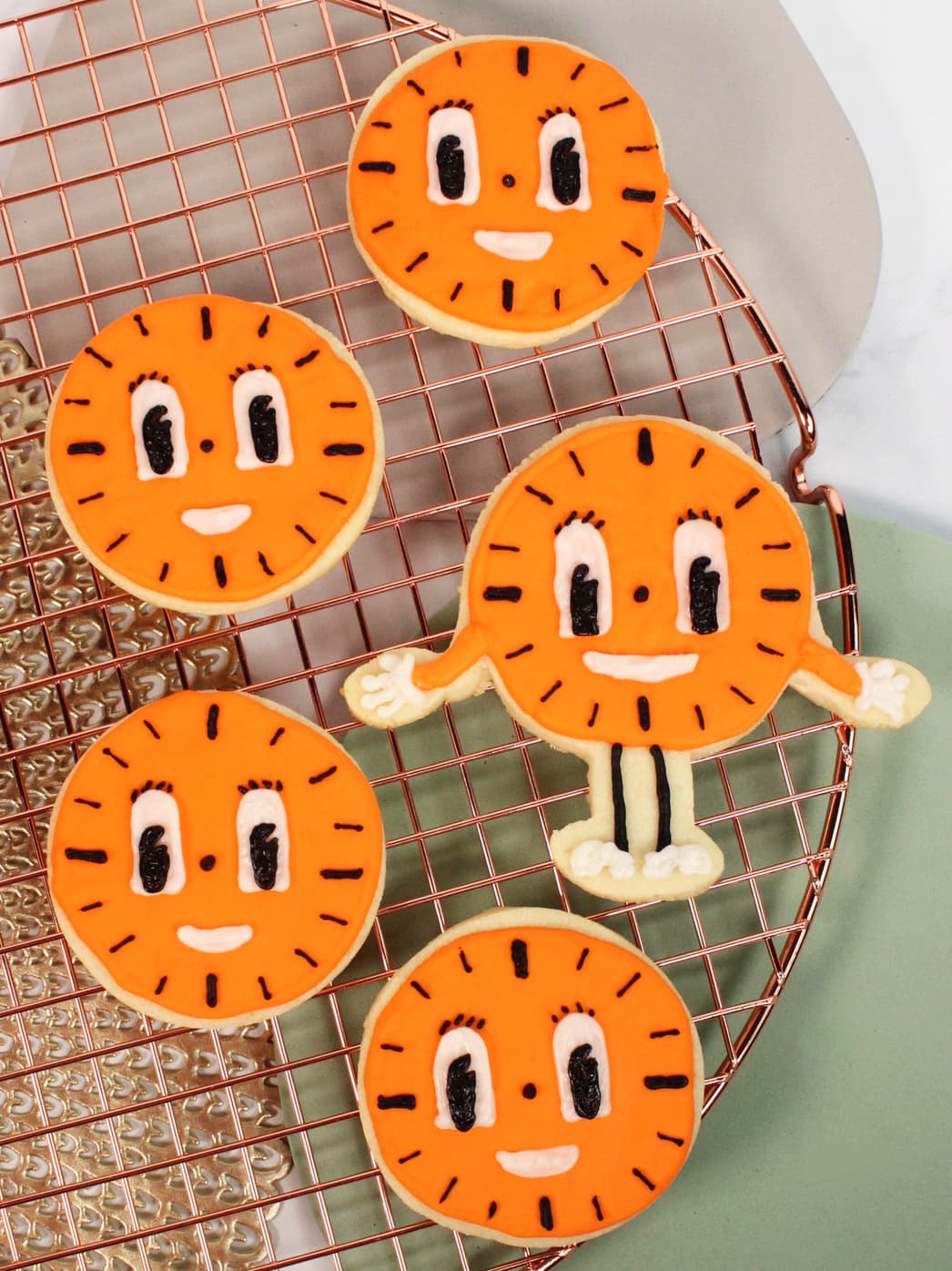 The Hype Box
Can't-miss news and updates from across the Marvel Universe!