Culture & Lifestyle
Published March 8, 2019
Marvel Team Members Share the Joys of Mentorship on International Women's Day
The women helping to run the House of Ideas tell their stories about how they started at Marvel, who helped them forge their paths, and how they help others now.
On International Women's Day, women in all professions are getting their chance to spotlight their unique paths to professional success. Marvel is no different, and many of the women who work at Marvel have had the opportunity to support other women on their careers at the company. Some of those women have become mentors themselves!
Representation gives women a picture of themselves in whatever role they aspire to attain. Below, read the stories of six women at Marvel who have been driven, guided, and supported so they could reach success.
Eli Holmes (Technical Operations Manager)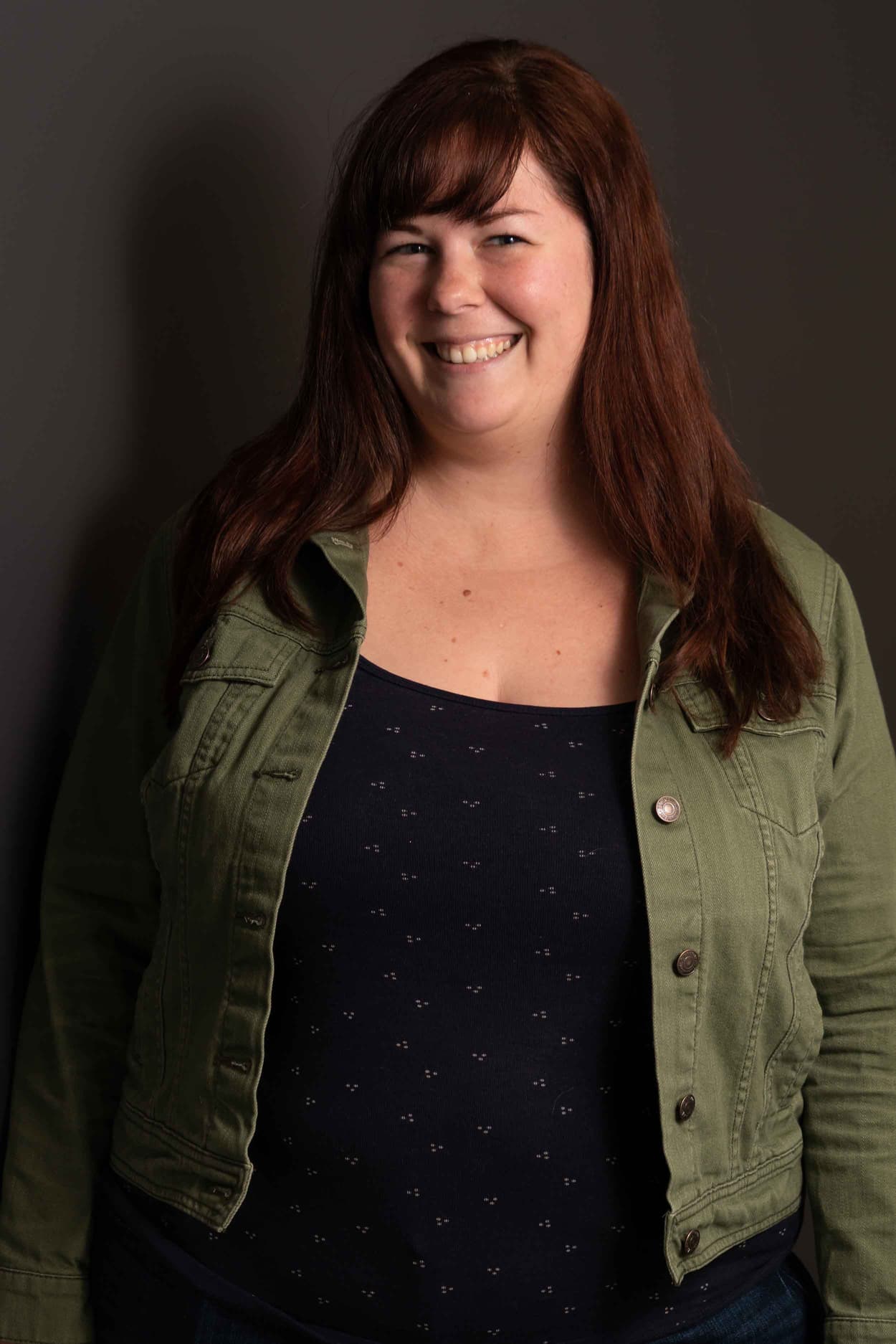 What's your origin story at Marvel?
My friend Jeanette, who had been at Marvel for a few years, was just promoted and someone needed to fill her old position. We'd worked together when I first moved to LA and got along very well, so she reached out to me to see if I was interested. Uh, ABSOLUTELY. Within a few months, I was here!
Who was your Marvel mentor/mentee, and what did you do for them or they do for you?
Jeanette taught me everything when I first started. She is great at what she does and is the type of person that everyone immediately loves, so trying to fill her shoes was a little intimidating. But she helped me get to know everyone and was always there to answer questions and help me out. She's no longer at the company, but is still incredibly supportive of me and my career.
Michelle is my current boss, and always has my back and encourages me to grow. My job is one that always evolves, and she really helped me learn how to navigate change and become a leader.
Which character would you compare your mentor to and why?
Jeanette is Squirrel Girl – gets things done, but in her own unique way, and is one of the funniest people I know. Michelle is Jane Foster – incredibly smart, determined, and can solve any problem you throw her way.
What makes a great mentor?
Anyone who inspires others to improve themselves, either in their personal lives or in their careers.
Why is it important for women to have or be mentors?
I think it's so important to see women in powerful positions (especially in fields like STEM) because it's much easier to believe your goals are in reach when you know others like you are already succeeding at what you're working towards. It's even better when one of them chooses to believe in YOU, specifically!
Kari Rosenberg (Director of Development, Animation)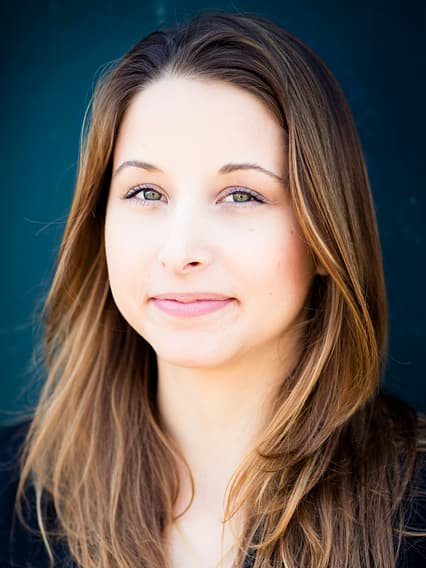 What's your origin story at Marvel?
It was a casual Saturday afternoon when I went to my hair salon to get blonde highlights. Little did I know that blonde highlights wouldn't be the highlight of my day. Moments after my hair was doused in bleach and subsequently entangled in silver foil, a man sat down next to me for a haircut. He opened his laptop and I saw its background was the Agents of S.H.I.E.L.D. logo. Now everyone knows that Hollywood is a small town, so I figured I'd take the gamble that he was a writer on the show and I should talk to him. I worked for Disney at the time and wanted to be a writer – and since I was looking my best – I had nothing to lose. We started talking and that's when I realized this man next to me is Jeph Loeb, Marvel's Head of Television. Silver foil in my hair and all, we chatted about Disney, Marvel, and storytelling for about half an hour until his haircut was done. When he got up to go, he handed me his business card and said, "I have an open position on my team. If you're interested, email me on Monday." So, I did and the rest is Marvel history…
Who was your mentor/mentee and what did you do for them or they do for you?
I don't think I can say anyone else has mentored me more than my mother, Chris Davis. Aside from being an amazing mom, she was also a very successful businesswoman. She became known for turning companies around and taking them public and spent her last working years before retirement in private equity in New York. As you can probably imagine, her own experiences provide a strong sounding board for my questions and her daily presence in my life provides a solid support structure in both my personal and professional lives. All in all, though, every time something challenging comes my way, she's had something similar happen to her in the past and we tackle it together methodically and strategically so that I can move forward in the most successful way possible.
Which character would you compare your mentor/mentee to and why?
She's definitely Captain America. She's a resilient leader with a strong moral compass. She grew up in a military family, is super disciplined and is ready to take on any challenge thrown her way. She supports her family and friends through and through and would no doubt go down fighting if it's to stand up for what she believes in.
What makes a great mentor?
Being a good listener is the most important quality in a good mentor. Someone who takes in the information and questions you are presenting to them, spends time to consider the best solution, and helps work with you to strategize on the best next move that not only solves the problem at hand but also works within the structure of your own goals and objectives.
Why is it important for women to have or be mentors?
It is important for everyone to have mentors. More than anything, it's important to build and maintain relationships that help keep you sane and connected to the people around you. Committee thinking, creative collaboration, fresh eyes, gut checking, learning from other's experience – these are all things that help an individual build toward success, and they're also all things that cannot be done alone.
Irene Wu (Coordinator, Integrated Marketing)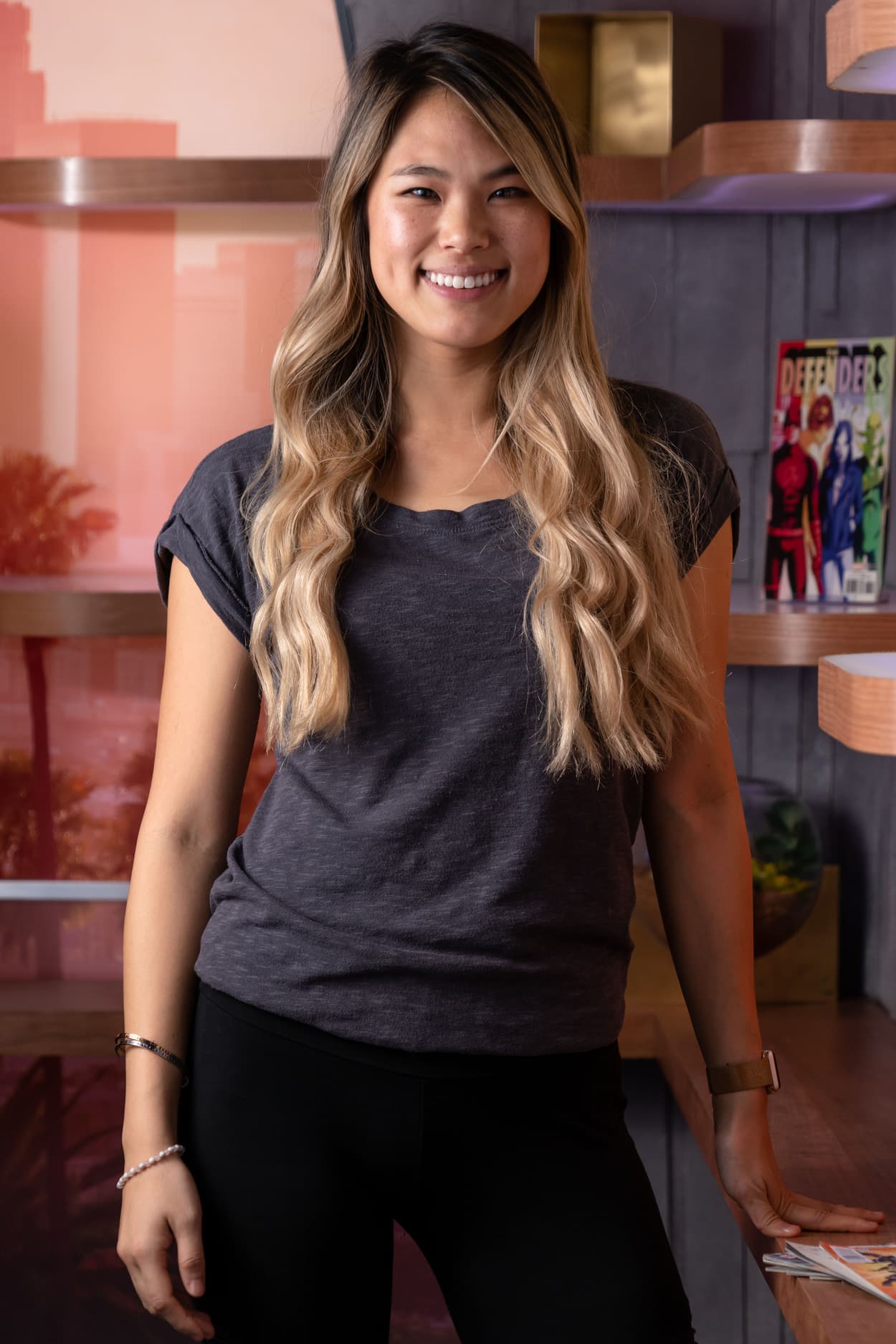 What's your origin story at Marvel?
I started as an Assistant in the Promotions Group and after almost two years moved to a Digital Marketing Coordinator role on the Digital Media & Integrated Sponsorships team.
Who was your mentor/mentee and what did you do for them or they do for you?
Megan Van Wolvelaerd is my mentor. She has pushed me to be the best version of myself that I could possibly be. She provides me with support and teaches me life lessons both inside and outside of work. I support her and try my best to make her job a little easier if I can help it!
Which character would you compare your mentor/mentee to and why?
I would compare her to Mantis because she's the most empathetic character in the MCU. Megan is so understanding and patient. I'm like Drax because I say things without thinking sometimes, and yet Megan, like Mantis, still has the kindness in her heart to help guide me in the right direction just like Mantis does with Drax.
What makes a great mentor?
A great mentor is someone who can look beyond themselves, see something inside of you that you couldn't see for yourself, and help bring out the best in you. They will be there to support you when you make mistakes and help guide you to make better decisions because they've been there before.
Why is it important for women to have or be mentors?
It is so important for women to have and be mentors because this world is a scary place and we need to stick together. Having someone who shows you kindness and support in such an unpredictable world gives you the confidence that you can take on anything. I have more confidence now because I have a mentor. It has made me more confident that I, myself, can be a mentor to other women as well. Women need to support each other. At the end of the day, we are all just trying to do the best job we possibly can. Having a good support system with women who understand one another opens up the possibility of reaching our best potential.
Brianna DaSilveira (Digital Asset Coordinator)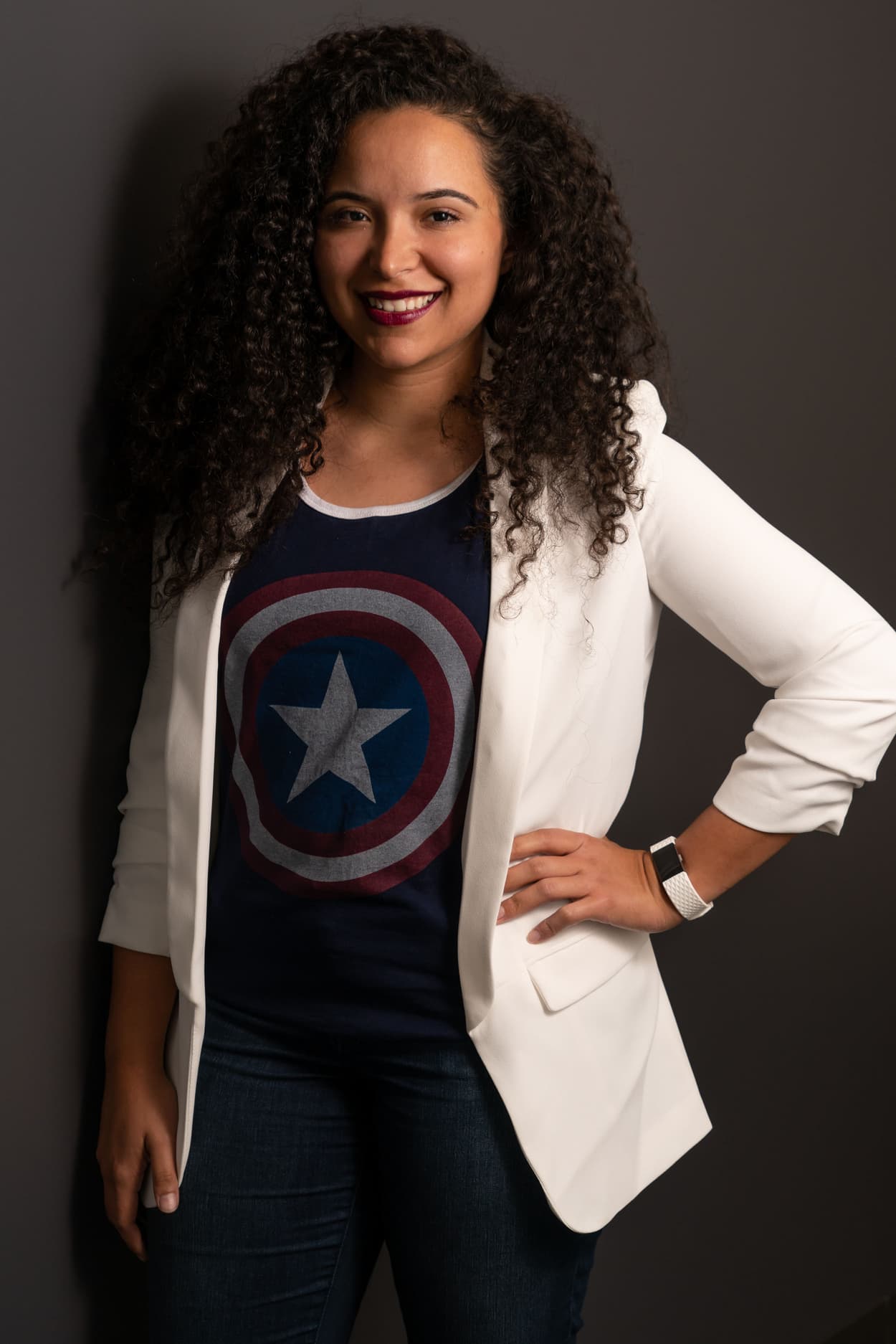 What's your origin story at Marvel?
I came to Marvel in 2017 as the Office Coordinator. In 2018, I joined the Technical Operations team as a Digital Asset Coordinator and currently manage all of the Production and Post-Production assets for Live TV and Animation.
Who was your mentor/mentee and what did you do for them or they do for you?
One of my first mentors was Adrianna Lazzarini, my English teacher in high school. She taught my favorite course, Film as Literature, which opened my eyes to the impact of storytelling. She gave really constructive feedback on my writing and sparked my curiosity about applying to film school. As a first generation college student, I was hesitant to go into such a competitive and artistic field. She believed in my talent and wrote me a letter of recommendation. The essays I wrote for her class got me into USC! I still visit her classroom when I go back to my hometown.
Which character would you compare your mentor/mentee to and why?
I would compare her to Black Widow/Natasha Romanoff. In addition to being a redhead like Natasha, Adrianna is effortlessly chic and confident. She is quick-witted and tough (especially useful for dealing with high schoolers) but really cares about her students.
What makes a great mentor?
A great mentor provides encouragement and guidance, but is also very honest about their own struggles.
Why is it important for women to have or be mentors?
If we support women through mentorship, we break the notion that women must compete with each other at work. Through these connections, we have the power to create more opportunities for women to advance and change the workplace. When she rises, we all rise.
Katie Kaniewski (Manager, Animation, Current Series)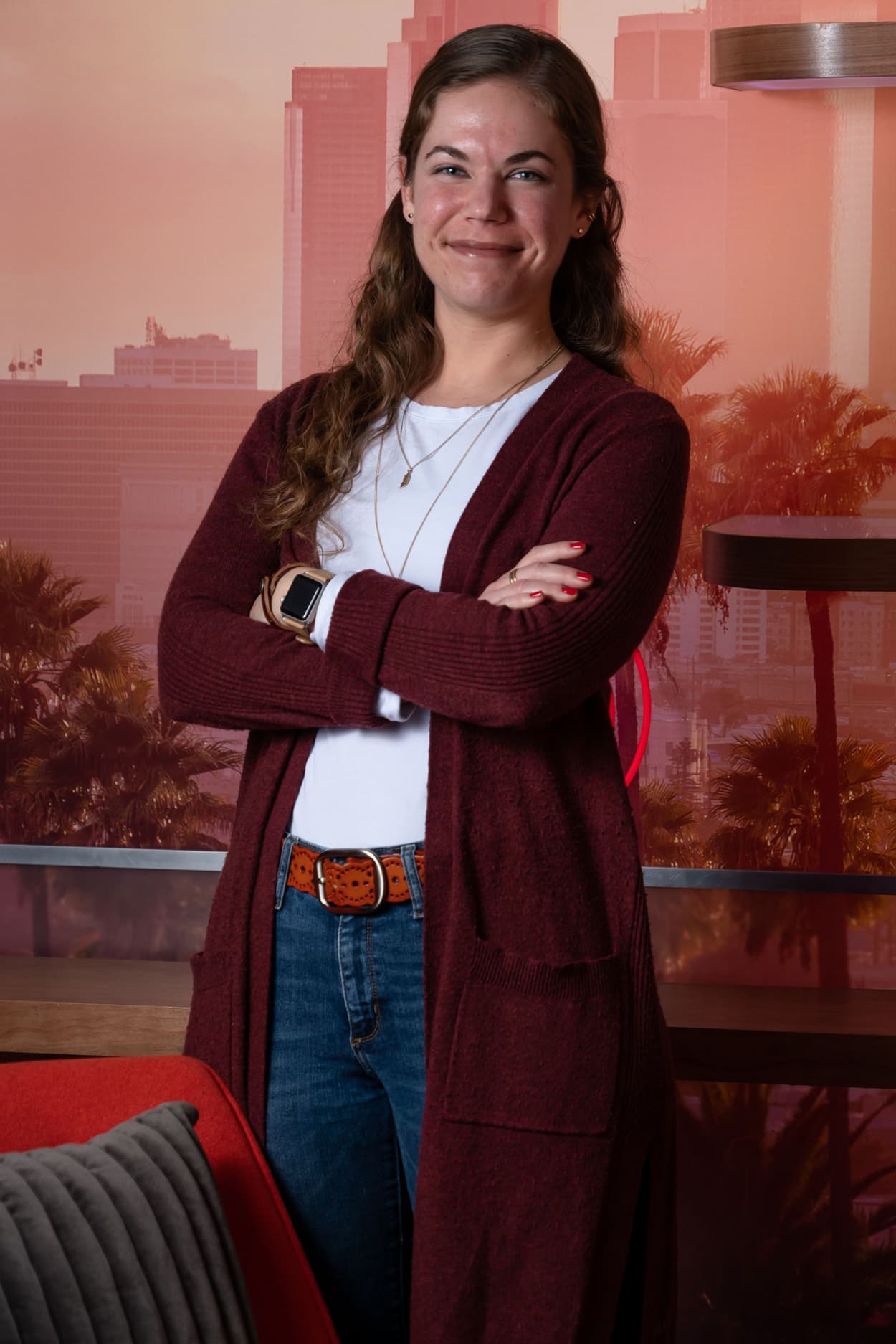 What's your origin story at Marvel?
I recently (as in, just last week) celebrated four years at Marvel. I was brought on in 2015 to be the Coordinator for the Current Series Animation team and since then got a crash-course in not only the animation industry, but in Marvel as well. I've always loved Super Heroes, so when I had the opportunity to interview for the job I instantly took it. Frankly, I had no idea what I was getting into, but I'm sure glad I did. My title is now Manager of Current Series, and I've had the pleasure of working on several different Marvel Animation shows, including most recently "Marvel Rising," "Marvel's Black Panther's Quest," and "Marvel's Guardians of the Galaxy."
Who was your mentor/mentee and what did you do for them or they do for you?
My mentor is Marsha Griffin, our VP of Current Series and Development. Marsha's resume in the animation industry speaks for itself, and she has been more than generous with her knowledge (and more than patient with me). Marsha is someone I can come to with questions about my career, but also questions about life. She knows firsthand what it's like to carve out a place for yourself as a woman in a room full of men, but also as a creative in a highly competitive field. She has inspired me to be a more proactive and confident person, and to not be afraid to rise to new responsibilities and roles (even when I'm plagued by self-doubt).
Which character would you compare your mentor/mentee to and why?
Marsha is Jessica Jones. Not only can she rock a leather jacket but she also shares Jessica's no-nonsense attitude. They both have an exceptional sense of justice and, at their cores, a genuine concern for the people around them.
What makes a great mentor?
To me, a great mentor is someone with whom you can be vulnerable about your hopes and struggles. As far as professional mentors go, they are the people that we can talk to when we ask ourselves "What am I even doing here?", "What do I really want?", or "How do I become the best version of myself?" They are an open ear when we need it and a cheerleader and when we need it more. They see potential in us and advocate for the person we one day hope to be.
Why is it important for women to have or be mentors?
Women need and need to be mentors for the same reason that people of all genders need and need to be mentors: We are not alone on our journeys. We all need people on our side to support us and advocate for us through our development, in our professional lives or otherwise. It is then only natural for us to be present and attentive to the next generation so that our entire professional community may learn and grow from the wisdom of those that came before us (and those that will come after). When we reach out to others in the spirit of support and collaboration, everyone benefits.
Marsha Griffin (VP, Animation, Current Series & Dev)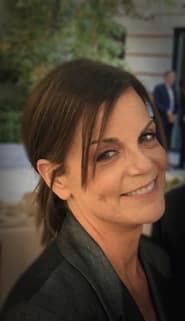 What's your origin story at Marvel?
As an animation writer, I worked for Marvel many times over my career. But in 2015, I was hired to write on "Marvel's Guardians of the Galaxy" and met Steve Wacker, who at the time was the VP of Current Animated Series. Not long after that, Steve took a huge leap of faith and offered me the opportunity to work for him as a Director of Current Series – a gesture for which I am eternally grateful. And when Steve eventually left the department to embark on a new creative role in the company, both he and Cort Lane, our SVP of Family Entertainment, took an even bigger chance and promoted me to take over for Steve as VP of the department. I owe them, as well as our President Dan Buckley, a lifetime of thanks.
Who was your mentor/mentee and what did you do for them or they do for you?
They're not women (I don't hold that against them), but both Steve Wacker and Cort Lane have generously taught and supported me throughout my tenure at Marvel. But when it comes to my mentees, it has been one of the great joys of my life to help guide the young women on my staff. I've tried to provide them with an example of what it means to be a strong, thoughtful woman with an independent voice in a very competitive industry. Although to be honest, as I've mentored them, they continue to teach and inspire me each and every day, helping me to grow as much as I hope they will.
Which character would you compare your mentor/mentee to and why?
My mentees are forces to be reckoned with, embodying the best and fiercest attributes of Marvel's greatest female heroes. On any given day, they're the lovechild of Black Widow, Ms. Marvel, Squirrel Girl, Gamora, Ironheart, Shuri, and Ghost-Spider.
What makes a great mentor?
You need to believe in the people you're guiding – it's not just about seeing them as employees, but as people. Knowing something about who they are as an individual is key because it impacts what they bring to the table professionally. You can't try to change who they are, but help them adapt their own unique personality and skills to reach their potential in the job. And always be their advocate – protecting them when needed, pushing them out of their comfort zones, and allowing them the freedom to find their own solutions to a problem. Finally, build trust, be patient and listen – advice I remind myself to follow constantly.
Why is it important for women to have or be mentors?
Mentors are important for everyone, so I hesitate to say that it's more important for one group over another. But when it comes to women, the playing field is far from equal. Life and work from a female perspective is simply different. There are universal truths we all must deal with, but the female experience… demands and challenges are unique. Women reaching out to other women benefits us all.
The Hype Box
Can't-miss news and updates from across the Marvel Universe!