Culture & Lifestyle
Published March 10, 2023
The New Marvel Books Hitting Stores This Month
Silver Sable versus Doctor Doom! The visual history of Doctor Strange! And more amazing stories and collectors' specials coming this March.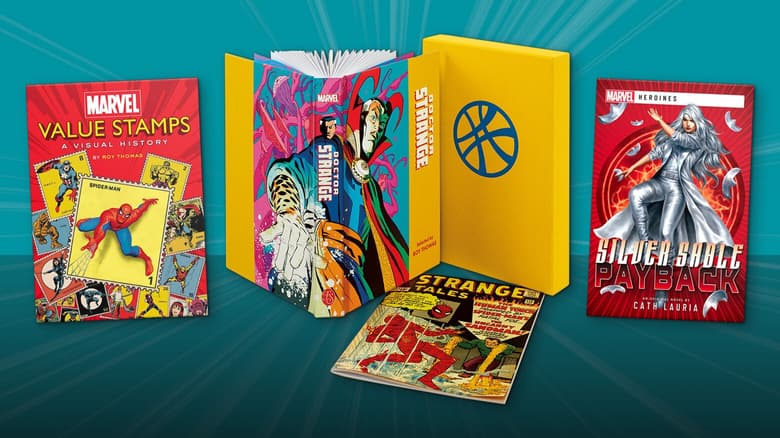 Get ready for a fresh slate of all-new Marvel books and collectors' edition specials hitting book shops this month! Read a Super Hero mercenary story like none other in Silver Sable: Payback. Revisit the kaleidoscopic wonder of Marvel's Sorcerer Supreme in Folio Society's Doctor Strange, and hearken back to an earlier Marvel age in Abrams' collection of Marvel Value Stamps. Here's our complete roundup of the Marvel books to add to your reading list now!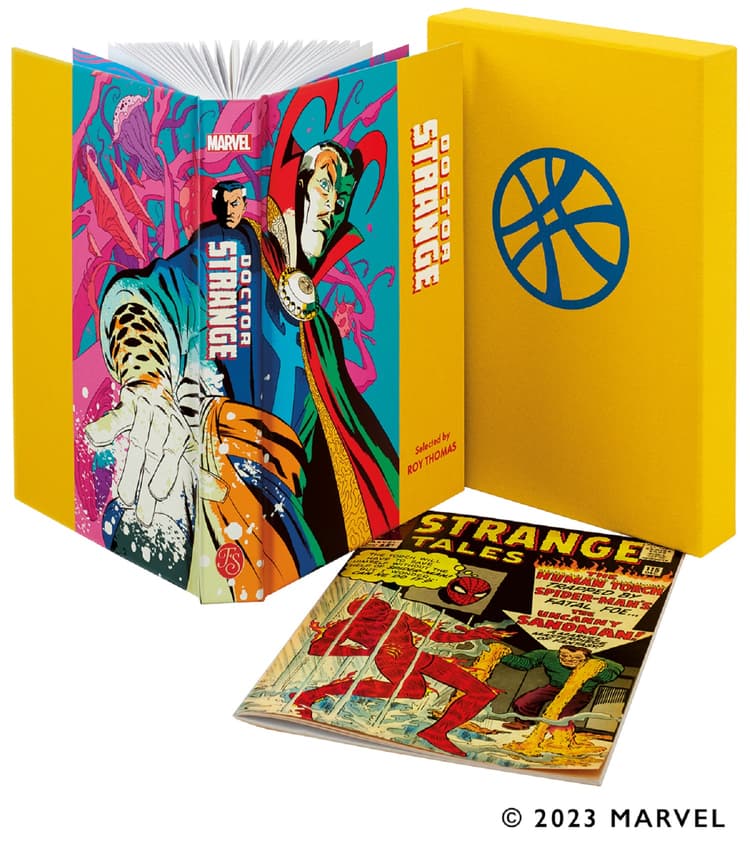 Take a trip to the outer reaches of comic book consciousness with Doctor Strange. Marvel's Master of the Mystic Arts celebrates his 60th anniversary with this kaleidoscopic collection from Folio. Former Marvel Editor-in-Chief Roy Thomas selects and introduces 14 of the Sorcerer Supreme's most dazzling exploits, created by comic book legends including Stan Lee, Steve Ditko, Brian K. Vaughan and Jason Aaron. Every tale in this truly eldritch edition has been scanned directly from original comics. It also includes a stunningly accurate replica of STRANGE TALES #115, the 1963 Marvel anthology in which the Doctor reveals his startling origin story. Multiple-award-winning Doctor Strange artist Marcos Martín provides original cover art for this edition, as well as designing hypnotic blue and purple endpapers, and a sulphurous yellow slipcase bearing the esoteric Super Hero's iconic Seal of the Vishanti. Following previous volumes in Folio's Marvel Heroes series—Captain America, Spider-Man, Hulk and Thor—Doctor Strange will spirit you away to some of the most bizarre corners of the Marvel Multiverse.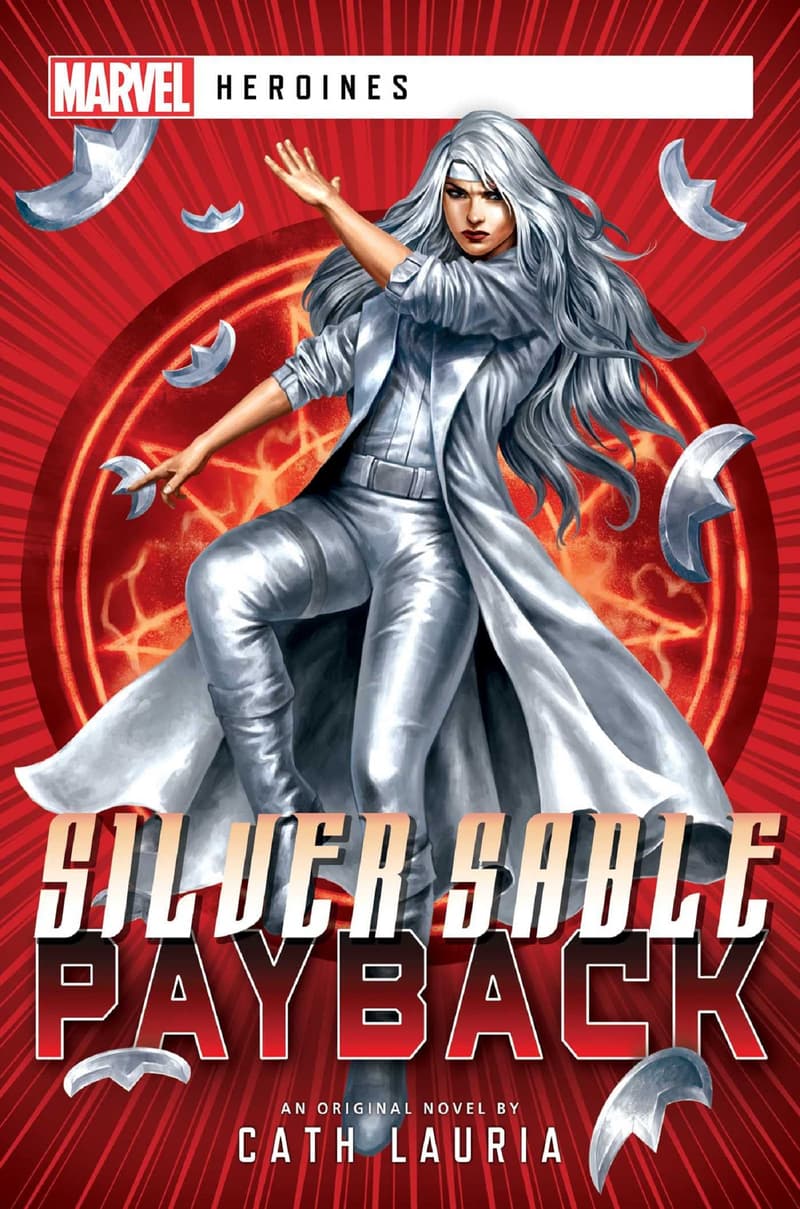 New from Aconyte Books' Marvel Heroines series! Super Hero mercenary Silver Sable takes on Doctor Doom in a high risk heist where success or failure will change the fate of a nation.
Doctor Victor Von Doom holds Symkaria in his despotic grip, selling its treasures to pay off the country's exorbitant debt. Yet patriotic hero Silver Sable desires its freedom. Doom doesn't do favors, so he offers her a deal: track down the Clairvoyant—a device for seeing the future—and he'll erase her homeland's deficit. Sable soon discovers she can't outwit someone who can predict her every move. She needs the help of someone wild and unpredictable. Someone like Black Cat… Together they must chase down the Clairvoyant's creator, pull off the ultimate Vegas heist, survive backstabbing exes, and outsmart one of the most powerful people on the planet. All they need now is a little bit of luck.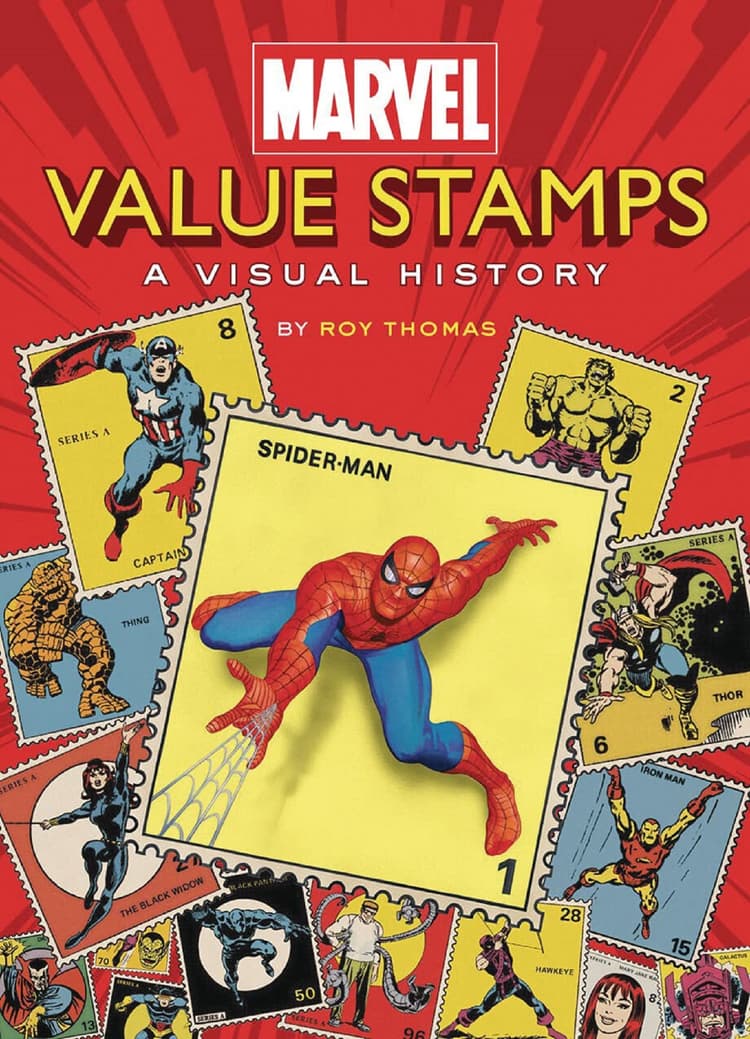 From Abrams Books: The story of the most inspired comic book promotional campaign, collected here for the first time!
In 1974 Marvel Comics publisher Stan Lee devised an ingenious promotional campaign—Marvel Value Stamps, which appeared on the letters pages of their monthly comics. Readers could cut out all 100 of these Super Hero and Super Villain stamps and place them in a special mail-order booklet. Once complete, these stamp books could then be redeemed for special discounts and exclusive merchandise. The program was so successful, a second set was released in 1975. And now, for the first time, these original stamp books, stamps, and all of the surrounding ephemera and source material are collected into one must-have volume for collectors and fans, along with text from Marvel Comics historian Roy Thomas and an all-new cover by Alex Ross.
Head to your nearest book store this month to pick up any of these new releases!
The Hype Box
Can't-miss news and updates from across the Marvel Universe!