Culture & Lifestyle
Published February 26, 2019
Black Panther Wins, Chris Evans Saves, and 12 Other Oscars 2019 Marvel Moments
Wakanda Forever!
In case you missed the 91st annual Academy Awards last night, we've rounded up the best Marvel moments from this year's Oscars!
1. If only we can get an introduction the way Trevor Noah introduced Best Picture Nominee, Marvel Studios' "Black Panther"!

2. Living proof Wakanda is real - here comes royalty!

3. LONG LIVE THE KING! The biggest news coming out of last night was how Marvel Studios' "Black Panther" made history with its Oscars wins for Best Costume Design, Best Production Design, and Best Original Score!
If those speeches didn't get you emotional, you're dead inside.

4. Our very own Valkyrie AKA Tessa Thompson and Killmonger AKA Michael B. Johnson presented "Black Panther" with an Oscar for Original Score. Ludwig Göransson was on hand to accept the award.

5. SERIOUSLY. Get yourself a co-star who brings you as much joy as Brie Larson and Samuel L. Jackson bring to each other.

6. COME ON. WE'RE DEAD. 💀💀💀

7. The Marvel family is one giant lovefest. Here our Captain not so discreetly showing how pumped he is for Black Panther's second win of the night.

8. The always a gentleman Steve Rogers, er Chris Evans, helped Regina King up the Oscars stage 😍

9. Jessica Jones AKA Krysten Ritter announced her upcoming pregnancy by proudly showing off her baby bump!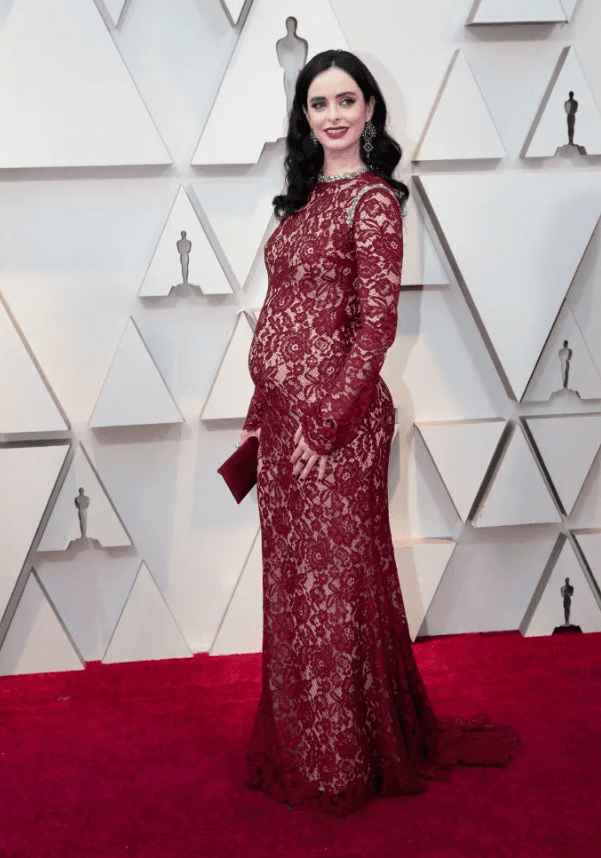 10. The Oscars paid tribute to Stan Lee during the In Memoriam, featuring conductor Gustavo Dudamel leading the Los Angeles Philharmonic.

11. Kevin Feige thanks Stan Lee and his universe for Marvel Studios' presence at the Oscars last night.

12. Actor Brian Tyree Henry pays tribute to Wakanda while he presents the Best Costume Design award with Melissa McCarthy!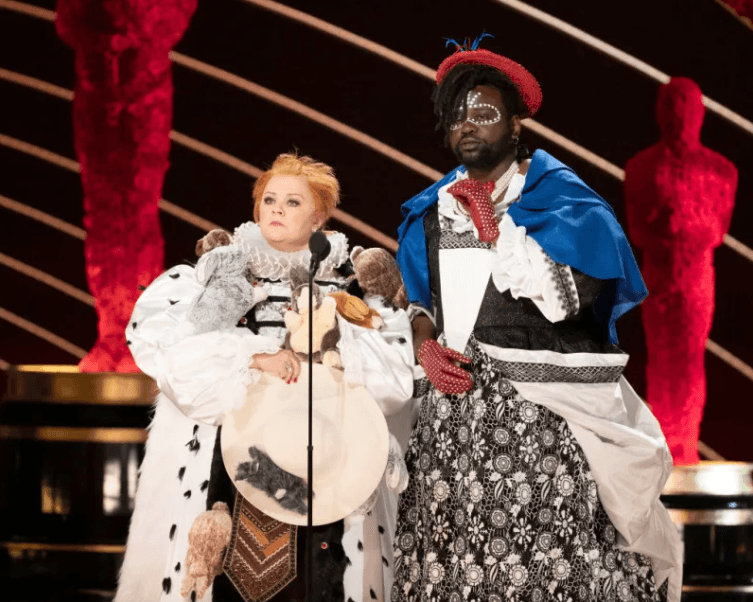 13. Spider-Man: Into the Spider-Verse wins an Oscar for Best Animated Feature! You did it, Miles!

14. Spider-Verse is an Oscar winner, which means so is this gem!

BONUS: Not at the Oscars were the CIA. But thank goodness they weighed in with their hot takes surrounding Black Panther and its tech.
The Hype Box
Can't-miss news and updates from across the Marvel Universe!