Culture & Lifestyle
Published October 3, 2023
'Shang-Chi and the Quest for Immortality' Original Graphic Novel On Sale Now
Don't miss this all-new story by critically acclaimed author and artist Victoria Ying!
In the newly released graphic novel Shang-Chi and the Quest for Immortality, Marvel break-out Shang-Chi sets off to unlock the keys to immortality and save his father in this all-new, original graphic novel adventure! Written and illustrated by Victoria Ying, whose film credits include Tangled, Wreck-It Ralph, Frozen, Moana and Big Hero 6 as well as her own manga series, City of Secrets and City of Illusion. 
This exciting new graphic novel is on-sale now and we're excited to share a sneak peek at this adventure featuring a young Shang-Chi!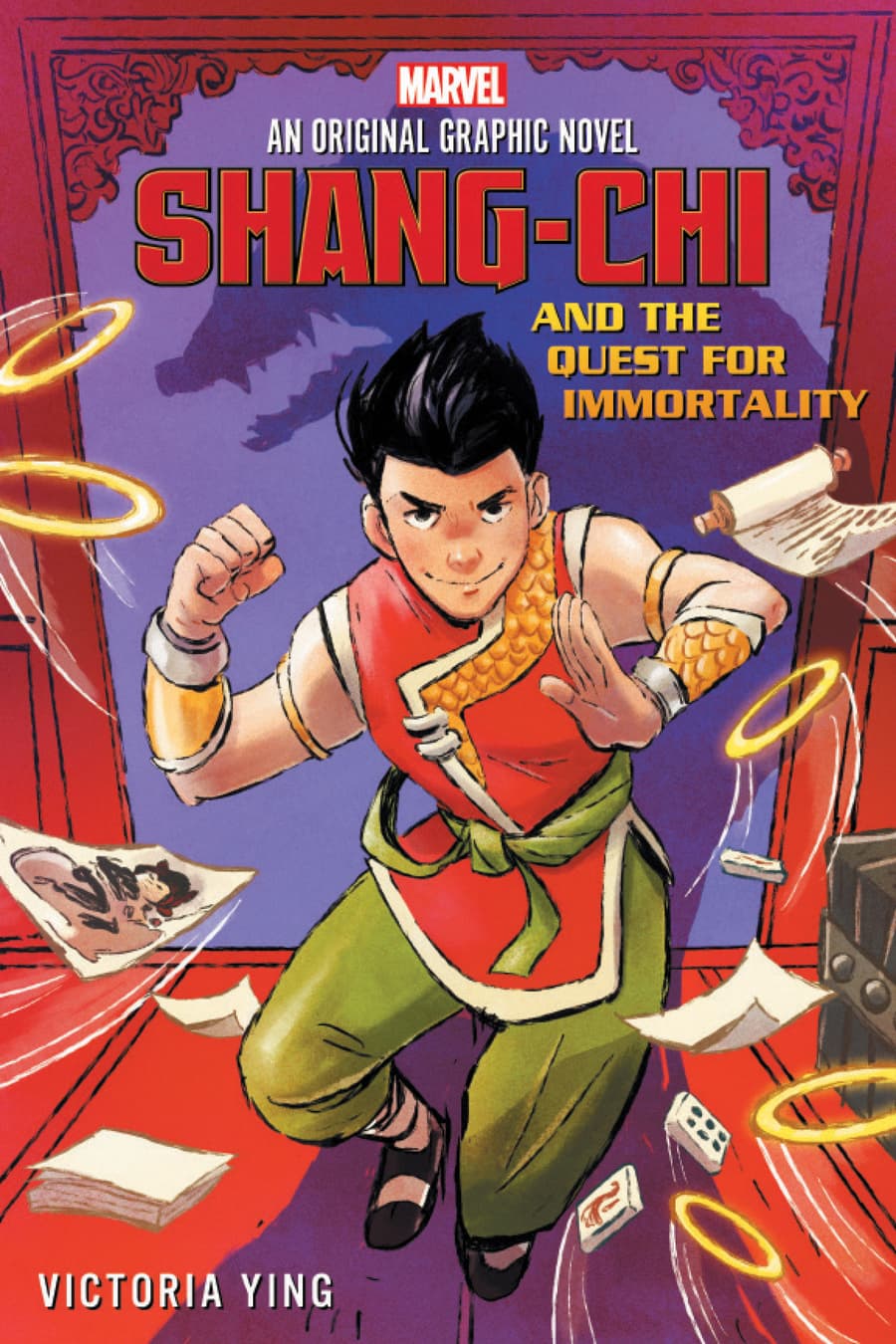 Shang-Chi and the Quest for Immortality tells the tale of a twelve-year-old Shang-Chi and his younger sister, Shi-Hua, who are the only children in the grand palace of the Five Weapons Society. Their father, Zheng-Zu, is a harsh master, and all Shang-Chi wants is to prove himself in his father's eyes.
So when he overhears that his father's powers may be waning and discovers an ancient scroll that might be the key to helping him get those powers back, Shang-Chi knows exactly what to do. For the first time in his life, he sneaks out of the palace and into the outside world, hoping to return with one of the legendary Peaches of Immortality to gift his father.
But the world beyond the palace is very different from everything Shang-Chi has been taught, especially a boy called Lu, who knows more about Zheng-Zu than he should. With his home and father's health on the line, Shang-Chi cannot fail in his quest―but does his father deserve to be saved?
Check out the excerpt to Shang-Chi and the Quest for Immortality below and you can order the graphic novel today!
The Hype Box
Can't-miss news and updates from across the Marvel Universe!