Culture & Lifestyle
Published March 4, 2021
'WandaVision': Make Funnel of Love's Funnel Hexes
Vision + Darcy + a funnel truck is a recipe for success.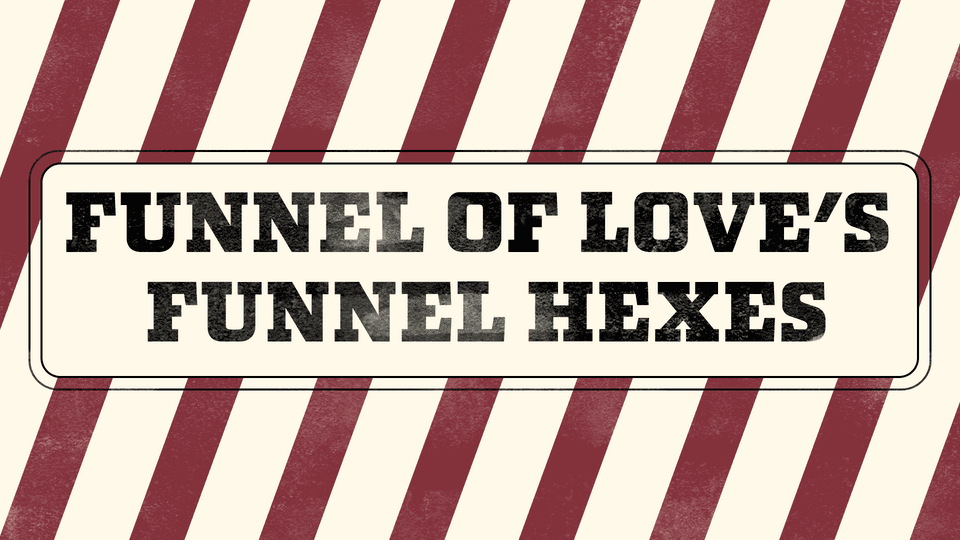 Grab the TV tray — we're making snacks for Marvel Studios' WandaVision! Whether you're looking for a full meal or something to munch on, we've got just the recipe you can whip up in a snap...because doesn't everyone have the fixins for a four-course meal just lying around? We've partnered with chef Justin Warner to bring you a themed food paired with each episode of WandaVision, so dive into what we're cooking today in the recipe below! WandaVision is now streaming on Disney+.
When you need a quick escape, and a quick snack, what's your best bet? Why, a funnel cake truck, of course! The Funnel of Love serves as the perfect getaway vehicle for Vision and Dr. Darcy Lewis in Episode 7 of Marvel Studios' WandaVision, "Breaking the Fourth Wall."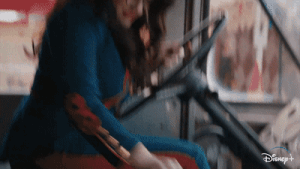 The Hex might not have fully caught on at the S.W.O.R.D. base (though Darcy sure did try), let's make it even more of a thing with hexagon-shaped funnel cakes!
INGREDIENTS/TOOLS
Oil for frying
Aluminum foil
Dry works
2 cups all purpose flour
1/3 cup sugar
1/2 teaspoon baking soda
1/2 teaspoon baking powder
1/2 teaspoon salt
Wet works
1 cup sour cream
3/4 cup milk
1 Tablespoon red food coloring
2 eggs, beaten
DIRECTIONS
STEP ONE: Powdered sugar, for garnish.
STEP TWO: In a dutch oven or your preferred frying vessel, add enough oil for deep frying, along with a thermometer and place over medium high heat.
STEP THREE: Take a big sheet of aluminum foil and fold it over itself until you have a thicker band about 1 inch wide.  Fold this in to a hexagon shape and secure with more foil.  This will help our funnelcakes keep a reasonable shape.
STEP FOUR: Combine the dry works in a bowl.  Combine the wet works in another bowl.  Add the wet works to the dry works and whisk to combine.  Transfer this batter to a piping bag or ziptop bag with a corner snipped.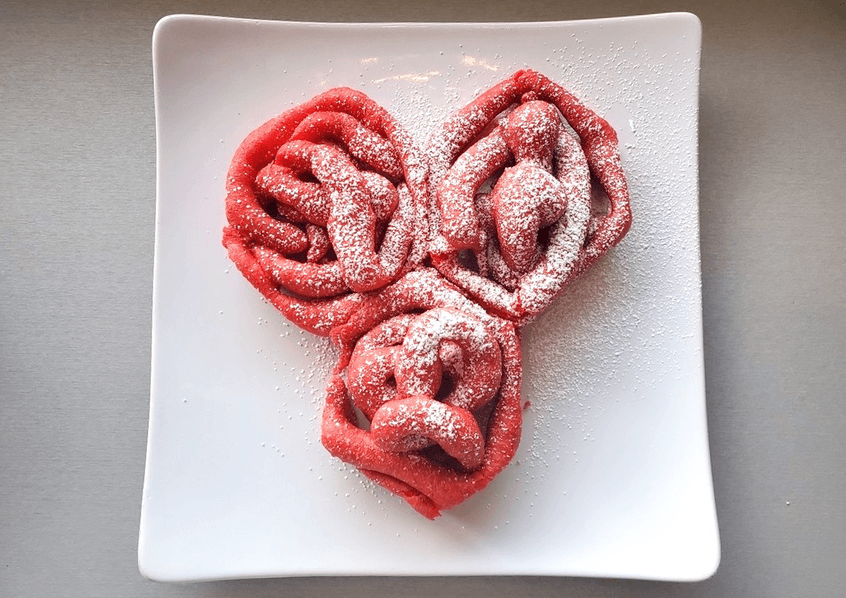 STEP FIVE: When the oil is at 350 degrees, place the hex ring in the oil.  Carefully pipe the batter around the hex ring and then swirl more batter in the middle.  Fry for about two minutes before carefully flipping, continuing to fry until it is a darker red, 2-3 minutes.  Carefully transfer the hex cake to paper towels to drain.  Slice off any excess from the hex.  Repeat this process until the batter is used.
STEP SIX: Garnish with powdered sugar.
Starring Elizabeth Olsen and Paul Bettany, WandaVision marks the first series from Marvel Studios streaming exclusively on Disney+. The series is a blend of classic television and the Marvel Cinematic Universe, and joining Olsen and Bettany are Kat Dennings, who reprises her role as Darcy Lewis from Marvel Studios' Thor and Thor: The Dark World; Randall Park, who reprises his role as Agent Jimmy Woo from Ant-Man and The Wasp; and newcomers Kathryn Hahn, who plays their plucky neighbor, and Teyonah Parris, who plays the adult Monica Rambeau, who was first introduced in Captain Marvel. 
Looking for more WandaVision? Follow @WandaVision on Twitter WandaVisionOfficial on Facebook!
Want more exciting information about Phase 4? Find the latest Marvel Cinematic Universe news right here — and stay tuned for more!
This is just the beginning of the Phase 4 news. Stay tuned to Marvel.com for more details! And be sure to follow Marvel on Facebook, Twitter, and Instagram.
The Hype Box
Can't-miss news and updates from across the Marvel Universe!