Culture & Lifestyle
Published March 1, 2021
What Classic Marvel Character Appeared on 'JEOPARDY!' Recently?
True Believers got this clue right during Double Jeopardy.
Everyone here at Marvel mourned with the 'JEOPARDY!' family at the loss of Alex Trebek last year. He was a legend and will be remembered fondly forever here at the House of Ideas. Since his passing, we were delighted to see his memory live on with the return of 'JEOPARDY!' in 2021, thanks to the guest host Ken Jennings and the current guest host, Jeopardy Executive Producer Mike Richards.
We were even more delighted to see Marvel return to the clues on 'JEOPARDY!' on February 26th. Under the category "Large and in Charge" during Double Jeopardy, the clue masters challenged the contestants with the following clue worth $400: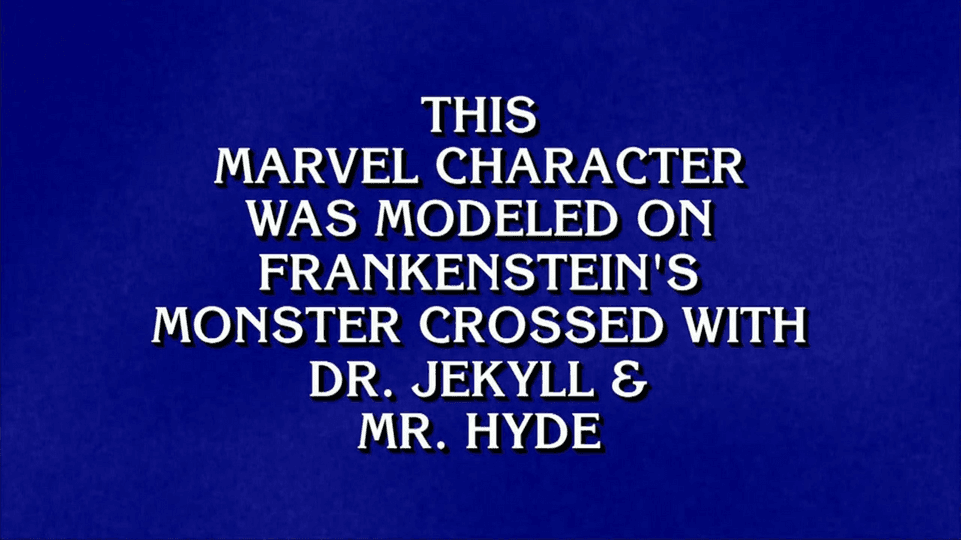 True believers to the Marvel Universe know this is none other than HULK!
When Stan Lee and Jack Kirby created the Hulk in 1962 in the pages of The Incredible Hulk #1, Lee drew on the origin from the pages of literature, as he often did in pages of Marvel Comics during the early 1960s.  In 1974 he shared in the book "Origins of Marvel Comics": " decided I might as well borrow from Dr. Jekyll and Mr. Hyde as well—our protagonist would constantly change from his normal identity to his superhuman alter ego and back again"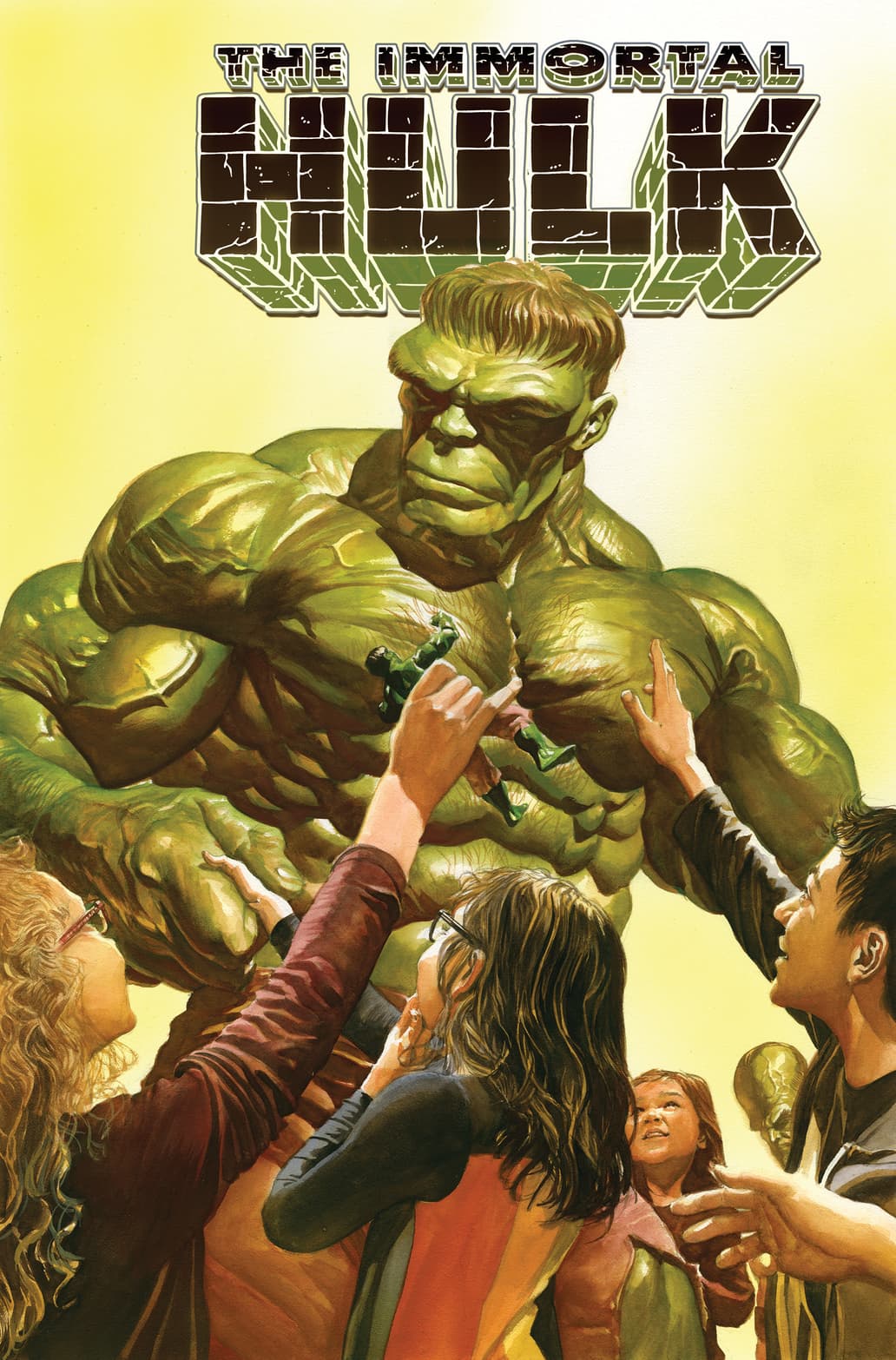 Luckily Ollie Savage, an English & film studies teacher from Burbank, California, was able to ring in and provide the correct answer and grab the $400. Unfortunately it wasn't enough as he fell just 3 dollars short of winning Final Jeopardy and came in second place overall.
Thanks again to the clue masters at 'JEOPARDY!' and the entire show team for including Marvel in the clues. We'll stay tuned for more this season!
The Hype Box
Can't-miss news and updates from across the Marvel Universe!