Games
Published January 28, 2020
Complete Your Inhumans Team Now in MARVEL Strike Force
Cyclops also joins the roster!
The battle between Asgardians and Inhumans rages on, so get ready for some new characters landing in MARVEL Strike Force! The latest additions include the arrival of Crystal and Karnak completing the Inhumans team! 
Additionally, the mobile RPG game is set to welcome Cyclops from the X-Men team at the end of the month.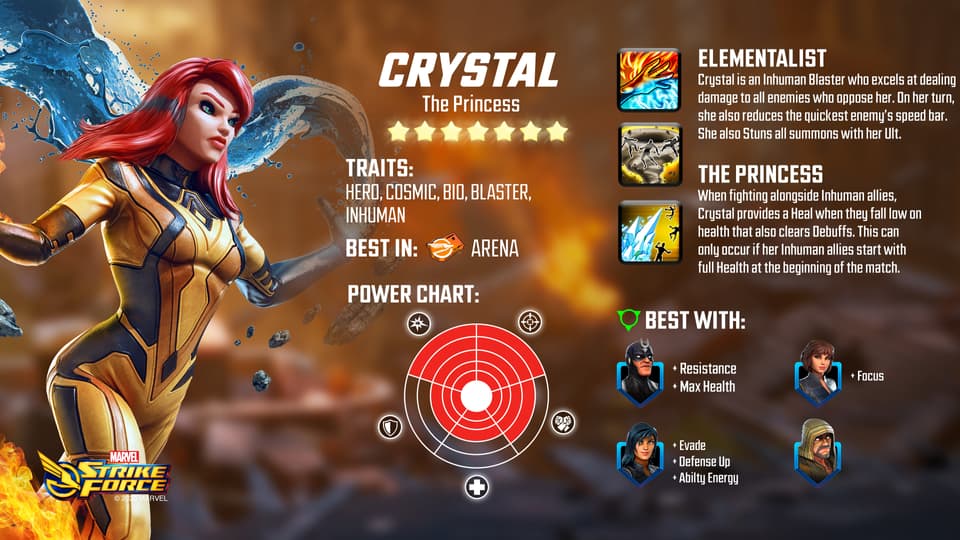 Crystal, an Elementalist, can dish out powerful Area of Effect damage against her opponents. Her Ultimate ability stuns all summoned units, making it much easier for teams with Crystal to single out higher priority targets during battle. If Crystal or an Inhuman teammate falls low on health, she can heal the afflicted and clear some of their debuffs. 
Crystal has a tool kit that includes Fire and Ice (Basic), Rocknado (Special), Coldsnap (Ultimate) and Second Wind (Passive).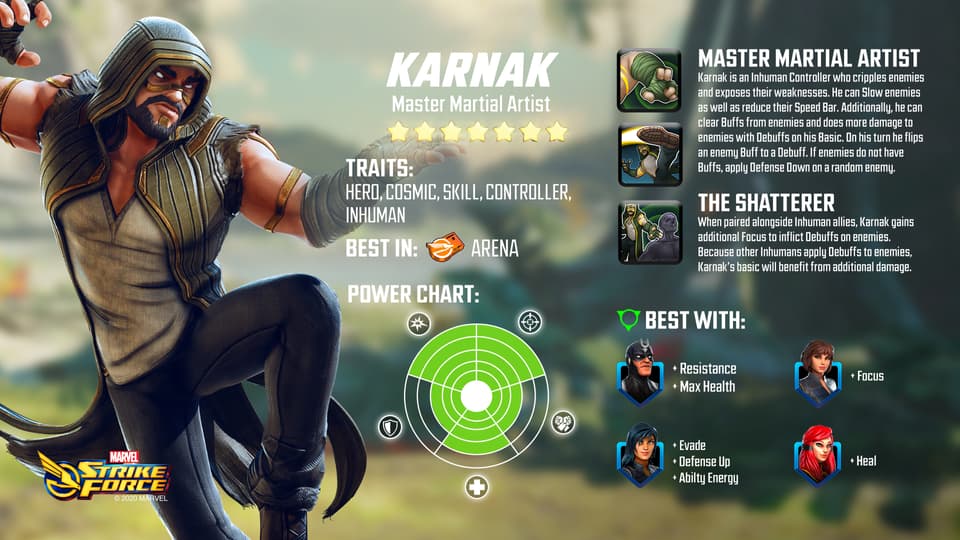 Karnak, on the other hand, is a Controller for the Inhumans and a skilled martial arts fighter. His specialized skills allow him to cripple enemy movement and expose their weaknesses, allowing for his team to zero-in on enemies as they're weakened. 
Karnak's tool kit includes Precise Attack (Basic), Crippling Blows (Special), Pressure Points (Ultimate), and The Magister (Passive).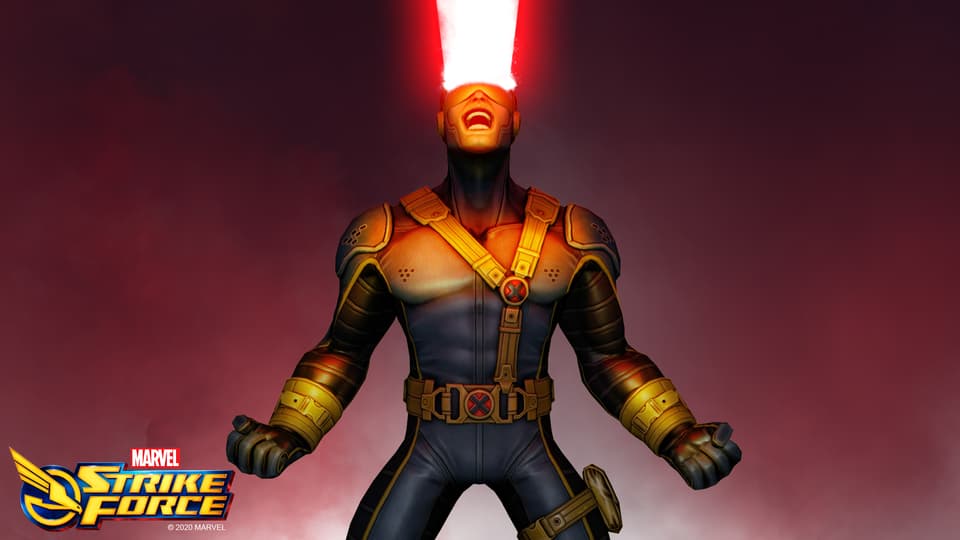 As for Cyclops — a heavy damage Blaster — he rallies the X-Men team to incinerate enemies with optic blasts and unleashes a devastating singularity attack. If Cyclops' ally Phoenix falls in battle, he'll become even more powerful during subsequent attacks. 
Cyclops' took kit includes Optic Blast (Basic), To Me! (Special), Optic Devastation (Ultimate), and Team Synergy (Passive). 
These characters join the ever-growing roster already available in MARVEL Strike Force, including Inhumans Black Bolt and Yo-Yo! Recruit Crystal, Karmak, and Cyclops for battle and pick up MARVEL Strike Force on iOS and Android NOW!
Stay tuned to Marvel.com and follow @MarvelGames on Twitter for the latest news and info on "MARVEL Strike Force." Plus follow @MarvelStrikeF on Twitter and "MARVEL Strike Force" on Facebook.
The Hype Box
Can't-miss news and updates from across the Marvel Universe!