Games
Published December 9, 2017
Defining Spider-Man in 'Marvel's Spider-Man'
Learn more about what went into the biggest video game release of 2018!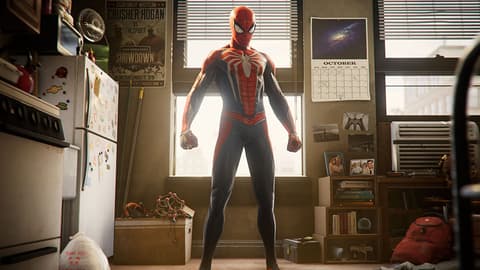 Eric Monacelli, Senior Producer, Marvel Games:
Deciding to team with Insomniac Games and PlayStation to develop "Marvel's Spider-Man" was a no-brainer. What came next, well, that took some mental gymnastics. When you have the power and responsibility to work with a beloved character whose history is so rich and so layered–a character that many feel is the world's greatest hero, and maybe even the greatest character in fiction itself–we knew we had to thwip up something original yet familiar, and, of course, amazing and spectacular.
First, our creative teams instantly bonded when we realized we all shared a similar childhood memory of fighting pretend villains while slinging imaginary webs in Spider-Man underwear. Next, we recognized that collaborating with some of the tremendous talent working on Spider-Man comic books today would be essential. That's when writers Dan Slott and Christos Gage swung into our Spidey Web of Trust. The teams at Insomniac Games, PlayStation, and Marvel Games have been hard at work on making the game great since then. Here's a glimpse into our shared vision from some of our biggest Web Heads:
If you want to hear more from the Marvel writers contributing to the project, head over to the This Week in Marvel podcast to listen to Dan Slott and Christos Gage talk more in-depth about what's it been like to write and collaborate on the game of our (and hopefully your) dreams.
"Marvel's Spider-Man" launches in 2018. Mark your calendars and get ready for greatness!
The Hype Box
Can't-miss news and updates from across the Marvel Universe!