Games
Published July 30, 2020
Everything We Saw During the July 'Marvel's Avengers' WAR TABLE Livestream
Get ready for War Zones, HARM Challenge Rooms, Hawkeye, and more!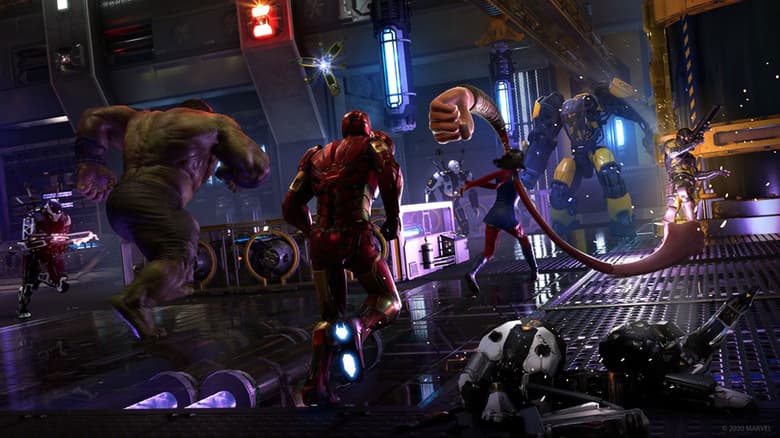 Marvel Games, Square Enix, and Crystal Dynamics reconvened yesterday for the July Marvel's Avengers WAR TABLE stream, where they gave fans a breakdown of the campaign content, War Zones, and HARM Challenge Rooms players will take on during the August BETA weekends kicking off on August 7. In addition, the July WAR TABLE gave players a look at one of the post-launch heroes reassembling in Marvel's Avengers – fan-favorite Hawkeye!
You can stream the July WAR TABLE in its entirety above, but we've also got a rundown of all the deets around Earth's Mightiest Heroes revealed today below.
MARVEL'S AVENGERS BETA ARRIVING IN AUGUST
As we near the September 4 release of Marvel's Avengers, we're excited to report that True Believers everywhere can get their hands on the Marvel's Avengers Beta beginning next week!
August 7-9 – PlayStation Advantage Pre-order Beta
Fans who pre-ordered Marvel's Avengers for PlayStation 4 will be the first in the world to get their hands on Earth's Mightiest Heroes the weekend of August 7-9!
Pre-load: August 6
 
August 14-16 – Open Beta
The second Beta weekend will be open to the entire PS4 community as part of the PlayStation Advantage partnership, as well as those who pre-ordered Marvel's Avengers on Xbox One and PC.
Pre-load: August 13
 
August 21-23 – Open Beta
The final weekend is also an Open Beta for all PlayStation 4, Xbox One, and PC players.
Pre-load: August 20
What you can expect in the Marvel's Avengers Beta:
Comprehensive hands-on experience of the game
 
Single-player missions from the original campaign
 
Hero and world progress
 
HARM Challenge Rooms

Marvel's Avengers' Holographic Augmented Reality Machine rooms are virtual training simulators that let players take on increasingly difficult enemies in co-op with up to four players, or with your AI Avengers team.

Unlock three HARM challenge rooms, aka Excursions when chained together in the full game, players will earn a Nameplate that carries over to the full retail version of the game.
 
Co-Op War Zones

Once the operational War Table is unlocked in Beta, players will have the option to tackle a series of War Zone and Drop Zone missions with friends or their AI Avengers team. Learn more about War Zones over at the PlayStation Blog. Players can expect five Beta War Zones to play!

Drop Zones are smaller, focused War Zones that are ideal for earning gear or leveling up heroes. The Beta will include five Drop Zones.
POST-LAUNCH CLINT BARTON/HAWKEYE
Marvel fans have been clamoring for the addition of Hawkeye to the Hero roster, and we're beyond excited to share that Clint Barton is picking up his bow and arrow and reassembling with the Avengers in the post-launch campaign as part of the Avengers Initiative.
Players who purchase Marvel's Avengers will get access to Clint Barton's Hawkeye at no additional cost.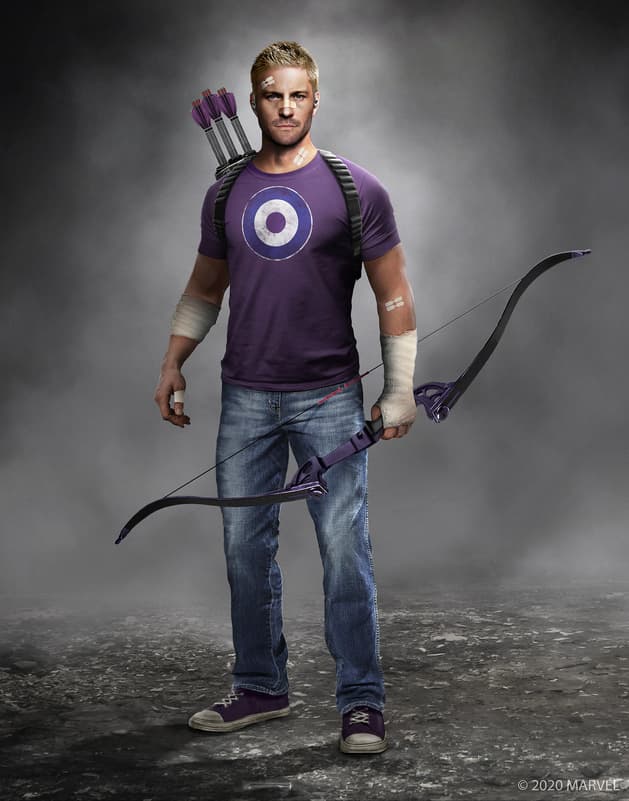 Hawkeye will have his own in-depth, original story mission chain that's inspired by Matt Fraction and David Aja's HAWKEYE run. Whether players decide to play Hawkeye co-op or solo, you can expect a brand new villain along with alternative outfits, such as the Fraction/Aja iteration of Clint Barton above!
MARVEL'S AVENGERS + FORTNITE
Who doesn't love in-game rewards!?!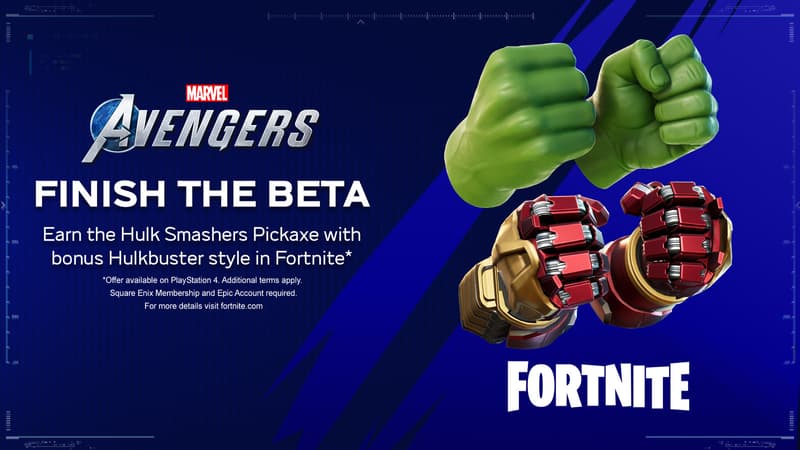 PS4 and Xbox One players who link their Square Enix Members and Epic Games accounts and complete the Marvel's Avengers Beta's three HARM-room challenges will earn the Hulk Smashers Pickaxe with bonus Hulkbuster style in Fortnite!
We can't wait for fans everywhere to get their hands on Marvel's Avengers Beta starting next week!
The Hype Box
Can't-miss news and updates from across the Marvel Universe!