Games
Published April 5, 2022
Marvel Contest of Champions Reveals Black Cat and Scorpion
This formidable pair will find themselves playing a suspenseful game of Cat and Mouse in 'MARVEL Contest of Champions.'
What happens when a Cat and a Scorpion run into each other during a heist? Well, complete chaos, of course!
Felicia Hardy, AKA Black Cat, and Mac Gargan's Scorpion have entered MARVEL Contest of Champions, and both villains will need their signature moves to survive what happens next. They'll have to team up with heroes like Spider-Man, Spider-Man 2099, and The Summoner to prevent Goldpool's pool of Gold from falling into the wrong hands.
With her trusty grappling hook, athletic prowess, and quick wit, Black Cat brings a number of valuable skills to Battlerealm. High Velocity Impact allows her to purify or cleanse debuffs and increase the heist timer. With Claw de Grace, she can increase critical rating, deal critical bleeds and instantly end the heist. Then there's her Infuriating Agility, which inflicts an infuriate debuff, reduces offensive ability accuracy and refreshes the heist timer.
On the other hand, Scropion comes equipped with Tailspin, which allows him to inflict sting debuffs on every hit, damaging the opponent when they launch special attacks. He can also use Scorpion Ambush to inflict a petrify debuff while damaging the opponent with a burst of instant sting damage. Finally, his Acid Spray inflicts instant torment debuffs, stuns the opponent, and gains fury charges and buffs.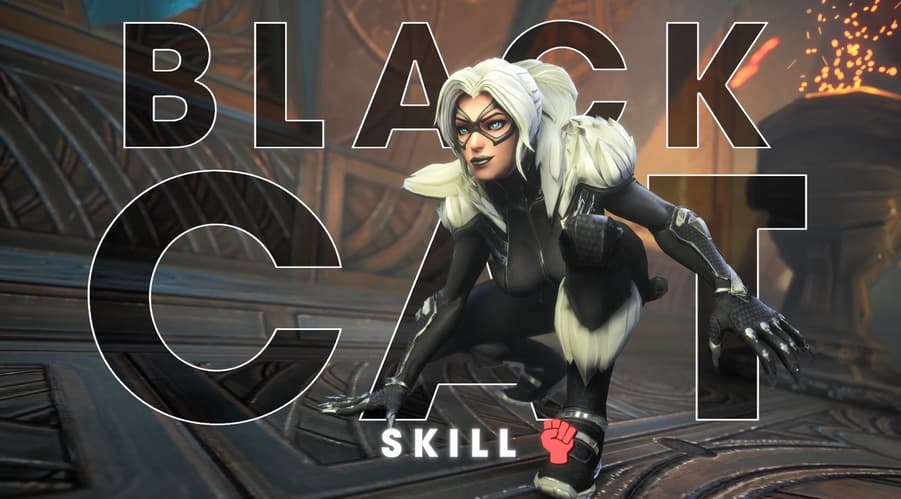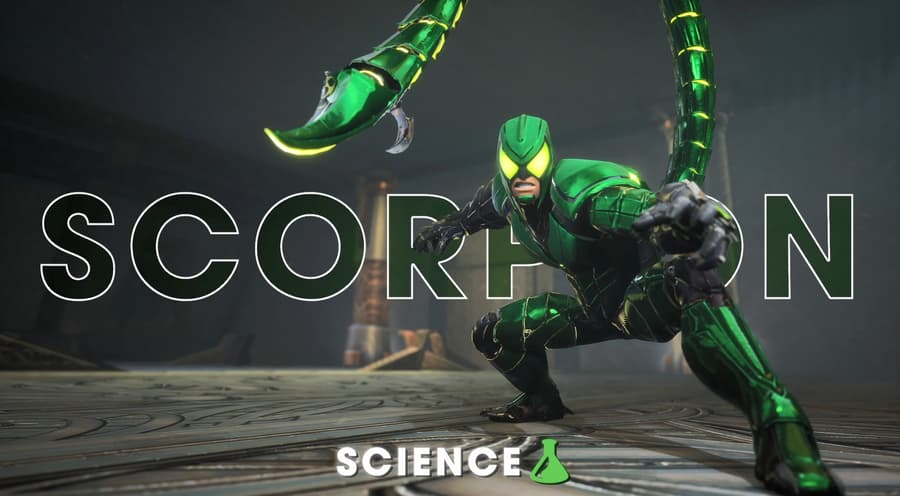 And that's not all! Black Cat's debut on MARVEL Contest of Champions will also feature Temporal Heist Rifts. Since time and space work differently in Battlerealm, Felicia has set out on a heist through time, so crack the door on weekly time-sealed Rift Vaults and discover what treasures you'll be taking home with you. Additionally, to celebrate the release of MOON KNIGHT on Disney+, Moon Knight will join the rosters of all Summoners in The Contest as a special Champion in the Contest whose abilities change with the phases of the Moon.
Find out what other surprises await as Black Cat, Scorpion and our heroes play a suspenseful game of Cat and Mouse in MARVEL Contest of Champions!
Black Cat and Scorpion are available for downloading now on Marvel Contest of Champions on iOS and Android devices!
Stay tuned to Marvel.com for Marvel Games news and interviews—and follow Marvel Games on Twitter for more!
The Hype Box
Can't-miss news and updates from across the Marvel Universe!