Games
Published May 2, 2019
'Marvel Contest of Champions' Gains a New Warrior as Ronin Enters the Fray
Ronin brings his fighting skills and taste for revenge to a new battle today!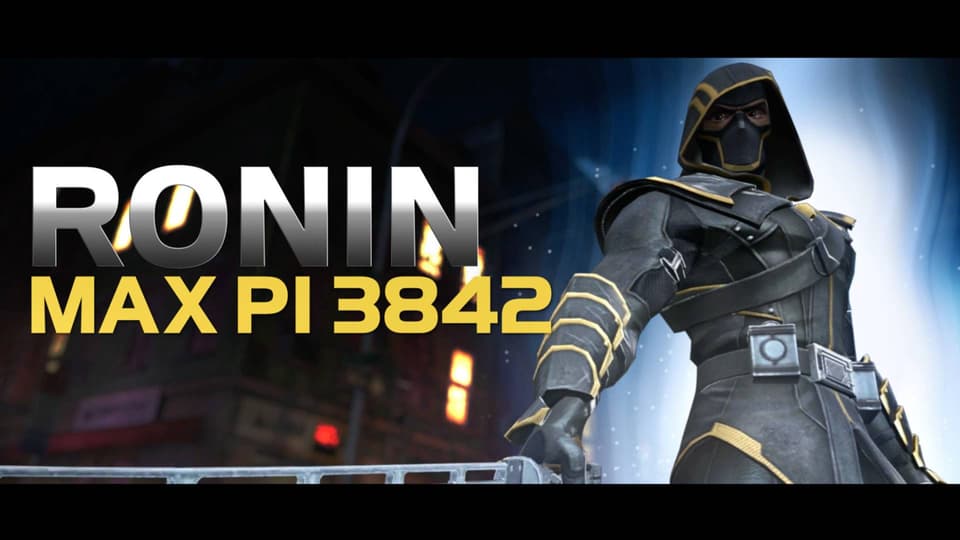 A ruthless swordsman and assassin, Ronin has a mission for vengeance and justice – and now he's live in Marvel Contest of Champions!
Inspired by the story of Clint Barton in Marvel Studios' "Avengers: Endgame," Ronin's incredible fighting skills are no match for criminals of all stripes. After being drawn out of retirement, Barton switched from arrows to blades, adopting the new identity of Ronin to eliminate the scourge of violence and crime.
Among his biggest strengths are his Bleeds and Critical Hits, along with an ability to disorient and evade his opponents with razor-sharp precision.
Mobility and Intercepts
Ronin has access to three unique Stances, allowing him to quickly switch combat abilities in the heat of battle. Each Stance provides Ronin with either improved Blocking, Offensive Utility, or bonus Bleed Damage, plus he gains bonus Critical Damage when moving through each Stance. This allows him to strategically evade enemy attacks when he is at his deadliest, giving him plenty of time to strike. Switching between Stances is definitely the key to getting the most damage out of Ronin.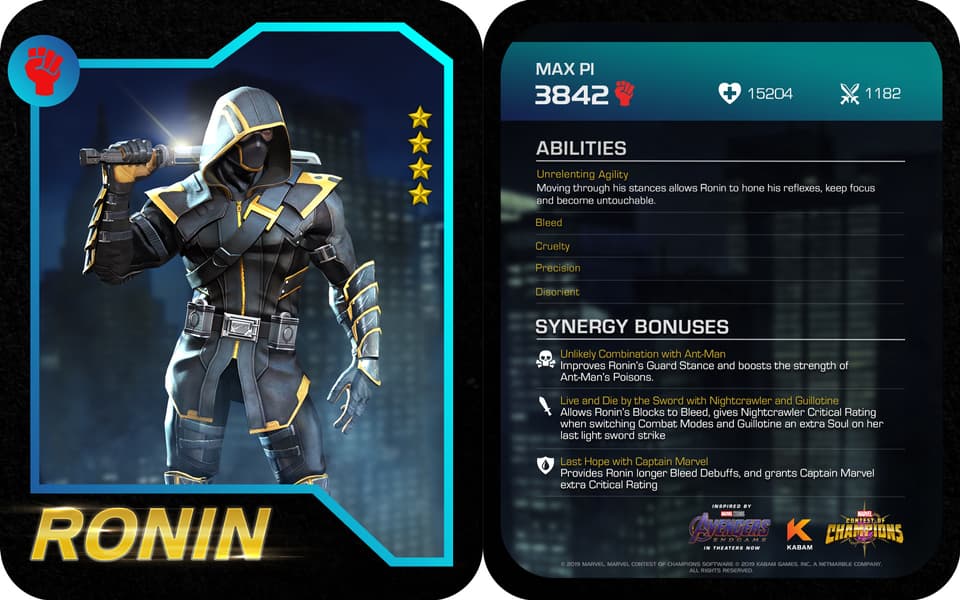 On-Demand Evasion
In the midst of attack, Ronin still has the ability to evade his opponents. When he builds enough Cruelty Passives moving through his Stances, he can spend them to avoid attacks all together. In the hands of a skilled player, Ronin has the potential to escape a fight without receiving a single hit. His ability to evade attacks by switching stances also gives him even more opportunities to Intercept incoming attacks than most champions.
Utility
Ronin has the ability to Parry projectile attacks, Purify Debuffs, and reduce Defensive Ability Accuracy in his Stances. Using each of the Stances in the right situations will gives Ronin strategic flexibility in a variety of matchups. In other words, there is almost nothing that Ronin can't handle.
Ronin's weaknesses are few, but he is still a challenging character that tests a player's reflexes and decision making in the heat of the fight.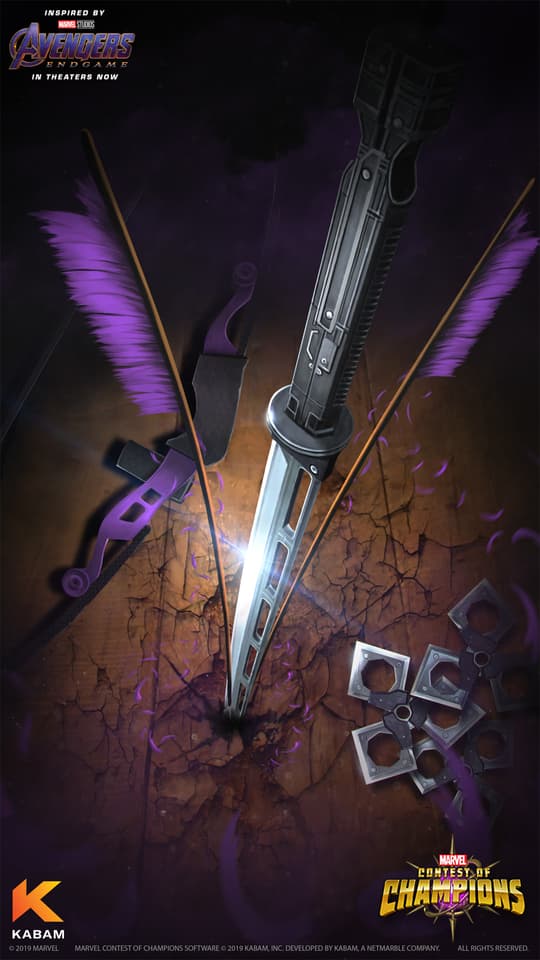 Ronin is now available on Marvel Contest of Champions on iOS and Android devices!
Stay tuned to Marvel.com for Marvel Games news and interviews and follow Marvel Games on Twitter for more!
The Hype Box
Can't-miss news and updates from across the Marvel Universe!