Games
Published October 24, 2019
Piecing Together Marvel Puzzle Quest: Carnage (Prophet of Knull)
This 5-Star Rarity villain is an unstoppable force!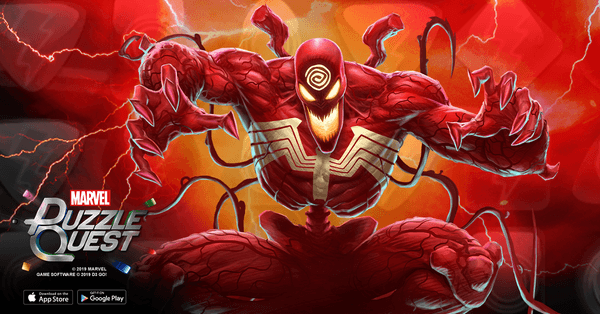 What happens when you combine a brutal killer and an unstable monster? An unstoppable villain by the name of Carnage. 
With the power of a god on their side, Carnage (Prophet of Knull) is now hunting down everyone who has ever gotten in their way and is now the latest 5-Star Rarity character to join Marvel Puzzle Quest!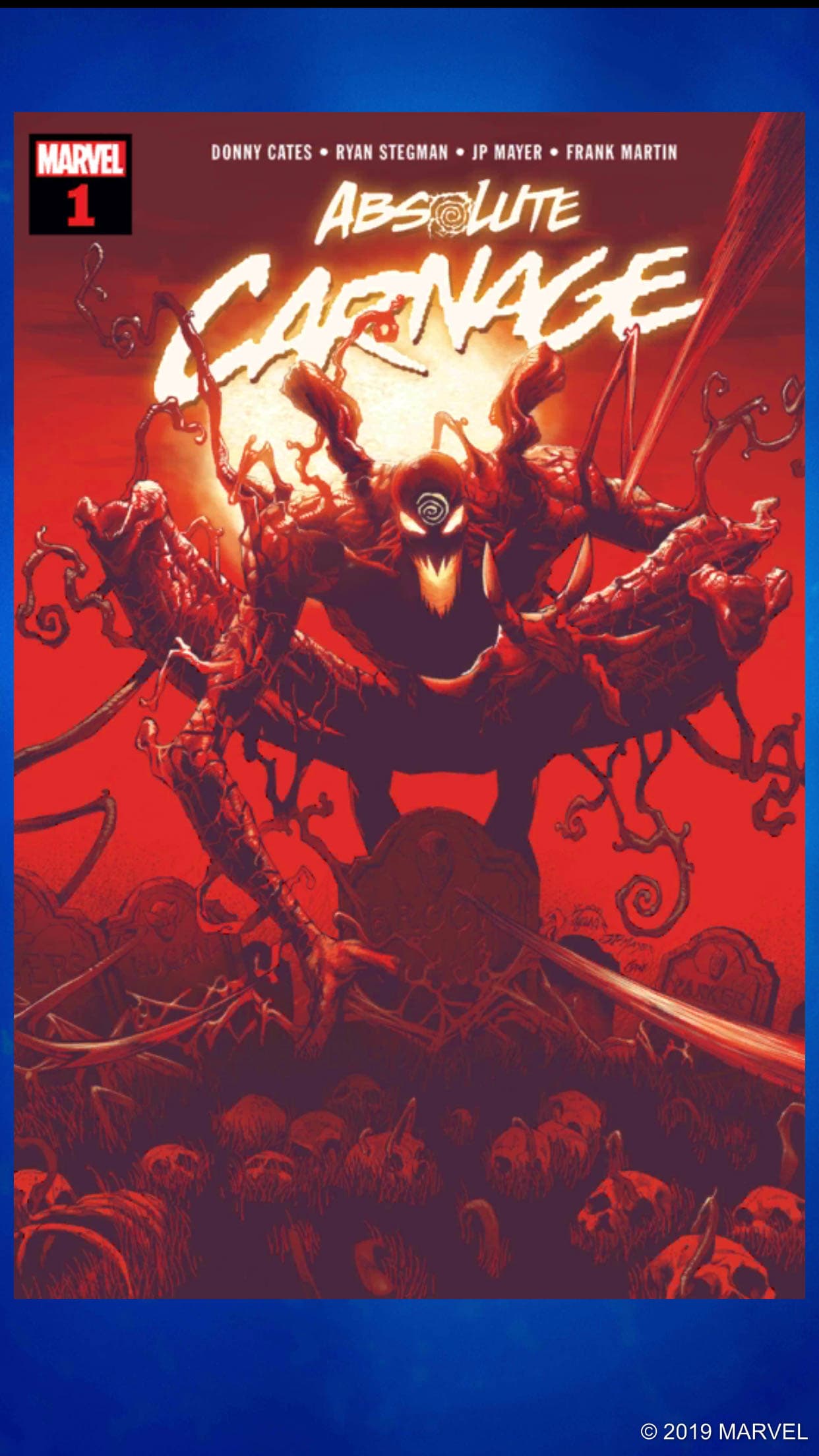 The 5-Star Rarity character, with the affiliation villain, unleashes the Red Eye Monster, a mid-cost green power, and spreads his symbiote sickness to all who approach, turning them into mindless agents of chaos. Doing that, Carnage destroys 4 random tiles. (PASSIVE) Whenever you match or destroy a Strike, Attack, or Protect tile, you create 1 strength 31 friendly Attack tile.
Additionally, Carnage unleashes his fury on his target with Blood Feud, a mid-cost red power. Carnage deals 1215 damage to the enemy and steals 278 health from allies. If Carnage's team has 5 or more special tiles, you deal an additional 347 damage to the enemy team.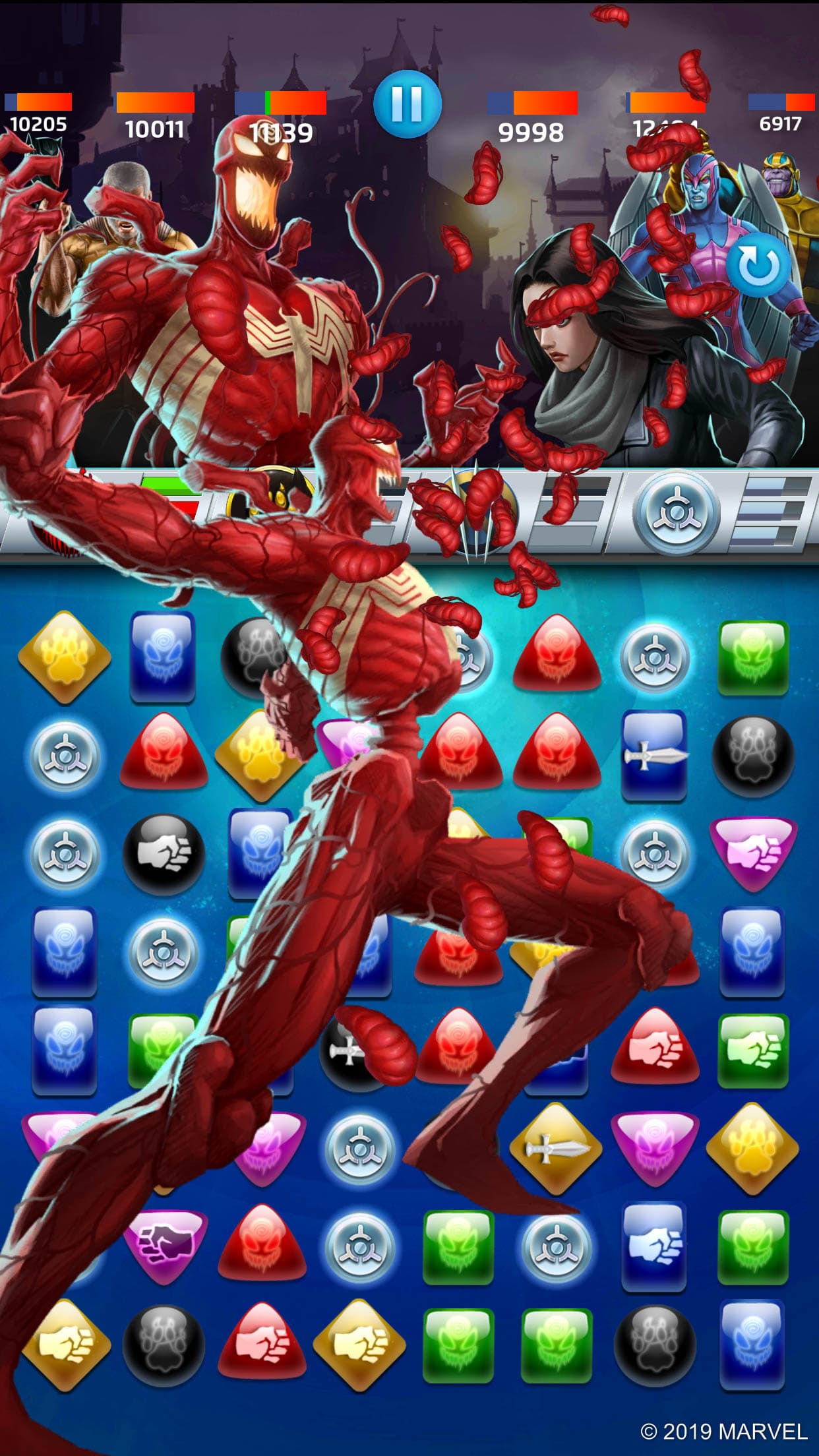 With Knull and Void (PASSIVE), a black power, Carnage draws on his godlike power to smite his enemies and spread Knull's influence. If there are 4 or more enemy special tiles at the start of his turn, make a match and create 1 strength 31 friendly Strike tile. Otherwise, create 2 strength 56 enemy Attack tiles.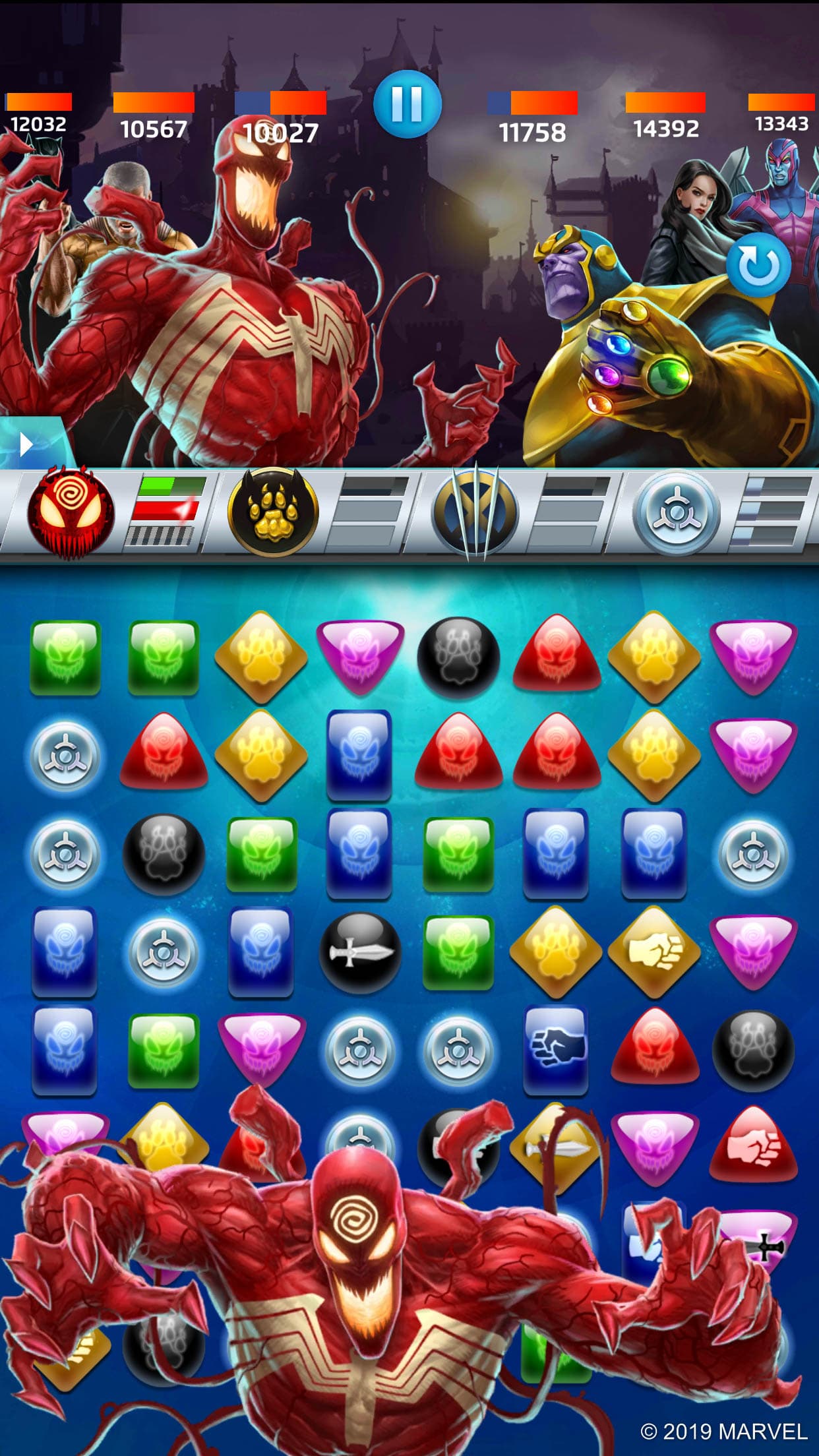 Recruit Carnage from the Unstoppable Carnage Cover Store between October 24 and 31 (and The Unstoppable Carnage cover store will run for longer than usual stores to ensure that all players have an opportunity to snag him). Also, a special limited vault will include 40 items, and a Special Legendary Store pull for Symbiotic Relationship characters including 15% chance to get Carnage (Prophet of Knull), Spider-Man (Back in Black), or Green Goblin (Norman Osborn). Both of these will run from October 31 through November 3. 
As for events, Unstable Iso-8 will take place October 24 through 28, Venom Bomb between October 27 and November 1, and Spider-Man Versus the Sinister Six running October 31 through November 3. 
Pick up Marvel Puzzle Quest here. Stay tuned to Marvel.com for Marvel Games news and interviews and follow Marvel Games on Twitter for more!
The Hype Box
Can't-miss news and updates from across the Marvel Universe!