Games
Published September 4, 2018
Marvel's Spider-Man Reviews Are In: Here's What Critics Are Saying
Spidey swings into action this Friday, September 7 on PS4!
We're mere days away as the highly anticipated game from Sony Interactive Entertainment, Marvel Games, and Insomniac Games, "Marvel's Spider-Man," makes its way to PlayStation 4 on September 7! If you haven't pre-ordered the game yet, what are you waiting for? Head over to http://Spider-Man.PlayStation.com now! The reviews are in, and you're not going to want to miss a second of the epic storytelling that'll unfold before you.
Here's what top critics are saying about "Marvel's Spider-Man" (don't worry, we'll keep this spoiler-free):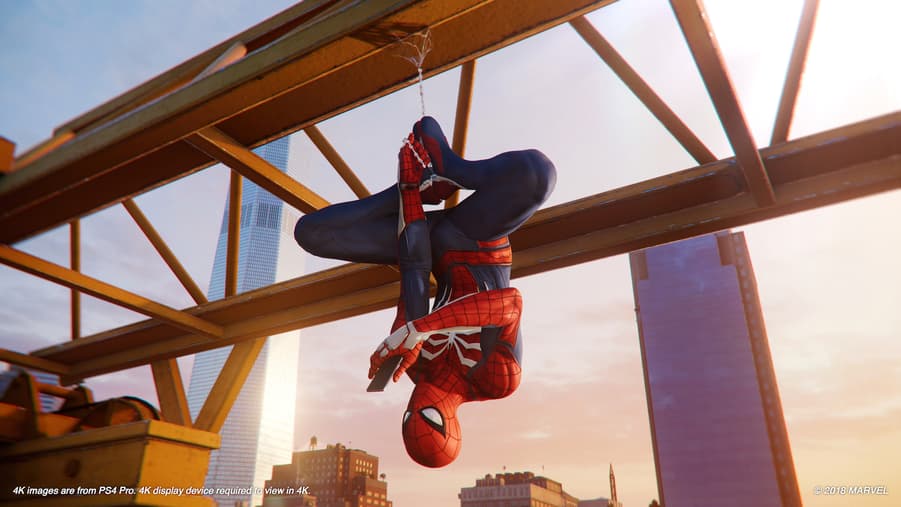 IGN: "The combat and gadgets fulfill the fun and powerful fantasy of being Spider-Man."
Variety: "Its masterful web-swinging and its undeniable sense of joy make for an experience that's more gratifying and eminently replayable than anything seen from a superhero game in years."
Digital Foundry: "It's a top-notch production from top to bottom with an engaging story, great traversal mechanics, and some fantastic mission design."
Mashable: "The highest compliment I can pay to Marvel's Spider Man is also the simplest: it makes me feel like I'm Spider-Man. Not sitting on my couch playing Spider-Man, I feel like Spider-Man. Everything from the ease of Marvel's Spider Man's controls, to its soundtrack, to the immersive New York environment comes together in the game to create a fully believable Spider-Man story and places players directly in the middle of the action."
Digital Spy: "This is probably the greatest tribute and iteration of Spider-Man ever created, computer game or otherwise."
EW: "Spider-Man himself is well written throughout, and his snarky jokes and references feel on point for the character. He's also, as he should be, refreshingly good and wholesome, despite a bit of moral cognitive dissonance that creeps in (Spider-pun?)."
GameSpot: "The feeling of embodying Spidey and using his abilities is astonishing, and the time spent on exploring its major characters help make its story feel heartfelt, despite superhero bombast. There have been open-world Spider-Man games before, but none so riveting and full of personality, none that explore and do justice to this many facets of the universe. Insomniac has created a superior Spider-Man experience that leaves a lasting impression, one that has you longing for just one more swing around New York City, even after the credits roll."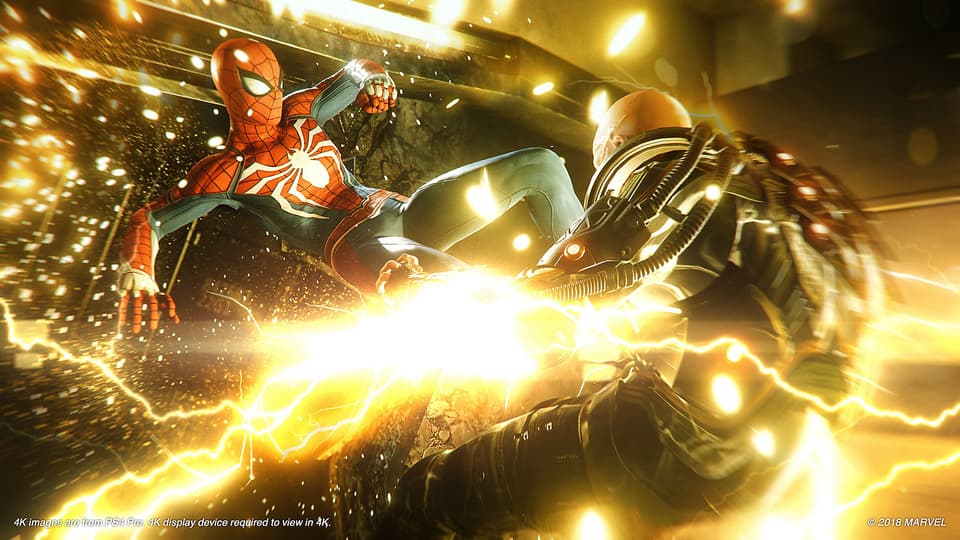 CNET: "This is the best that playing Spider-Man has ever felt to me. His specific move set has been emulated in a way that captures every iconic acrobatic lunge and stance. If Spider-Man is your thing, this game will play like a love letter to everything that embodies the hero's aesthetic."
The Verge: "Spider-Man might just be the finest superhero video game ever made. It uses relatively simple and intuitive controls to make you feel like a powerful hero, bounding across a vast city with ease, using spectacular skills to defeat evil. The epic boss battles in Spider-Man rival anything you've seen in a Marvel movie, including an absolutely incredible final encounter."
Kotaku: "As a playground for one of the most idiosyncratic superheroes of all time, Marvel's Spider-Man is sheer bliss."
Nerdist: "Marvel's Spider-Man isn't just a great superhero game, it might be one of the best games on the PS4. Period."
Time: "Spider-Man fans in particular will love this one, as it's the best Spidey simulation to date, bringing the spirit of the PlayStation 2 classic into the modern gaming world."
Eurogamer: "A rare harmony of developer and licence makes Insomniac's open-worlder a total treat."
Slashfilm: "Marvel's Spider-Man is a terrific addition to the superhero video game canon and an addicting, thrilling experience that already has me itching to jump back in and swing through the city once again."
Telegraph: "Its dedication to and understanding of its leading man make for a thrilling and satisfying slice of comic-book entertainment. Because, ultimately, Spider-Man, I like the way you move."
ComicBook.com: "Marvel's Spider-Man is the best superhero movie you can't buy a ticket to see, and it's one of the best open-world games of the generation."
Games Radar: "One of the best videogame realisations of superheroing to date."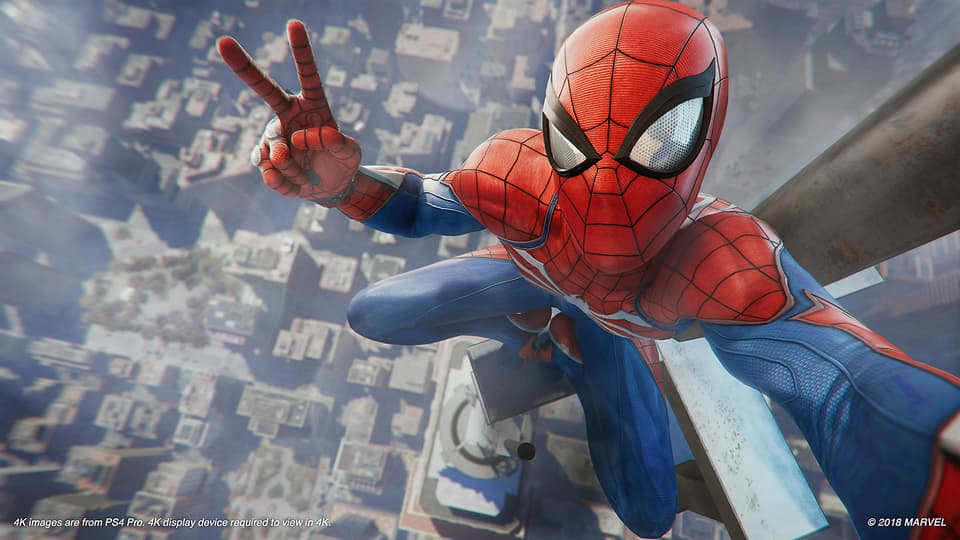 io9: "If you're not a web-head immersed in nearly six decades of Spider-lore, Spider-Man is still a hell of a ride, jam-packed with moments of grand spectacle and all the epic action you'd expect out of the best superhero summer blockbusters."
The Hollywood Reporter: "Insomniac Games teams with Marvel to bring everyone's favorite web-head to the PS4. What they achieve is something that should be applauded as the single best representation of the hero in gaming to date."
Venture Beat: "The swinging, combat, and New York City itself come together to create a Spider-Man experience that is exciting and faithful to the character. If you've ever been a fan of Spidey, you need to check out his newest digital adventure."
Destructoid: "Spider-Man goes beyond your typical power fantasy. A lot of his strength comes from his resourcefulness, and his willing to push himself beyond the scope of his super powers to become something more. To some, he's an inspiration. I'm glad that Insomniac Games got it right."
Digital Trends: "Marvel's Spider-Man is almost two games in this respect — it's a strong open-world game with a lot of freedom, and it's balanced, cinematic action game that uses a cast of well-loved, compelling characters to tell a story about how people respond to trauma and what mark they're willing to leave."
Yahoo: "I can safely say this is the best 'Spider-Man' game ever made. What's more, it easily rivals DC's 'Batman: Arkham' series as the best superhero game, period."
Be sure to snag Marvel's Spider-Man this Friday, September 7 and stay tuned to Marvel.com for more "Marvel's Spider-Man" news and interviews and follow Marvel Games on Twitter for more!
The Hype Box
Can't-miss news and updates from across the Marvel Universe!