Games
Published April 17, 2023
Marvel Super Heroes are Coming to PinballFX
For a limited time, NEW Marvel Unlimited users can get in on the action for free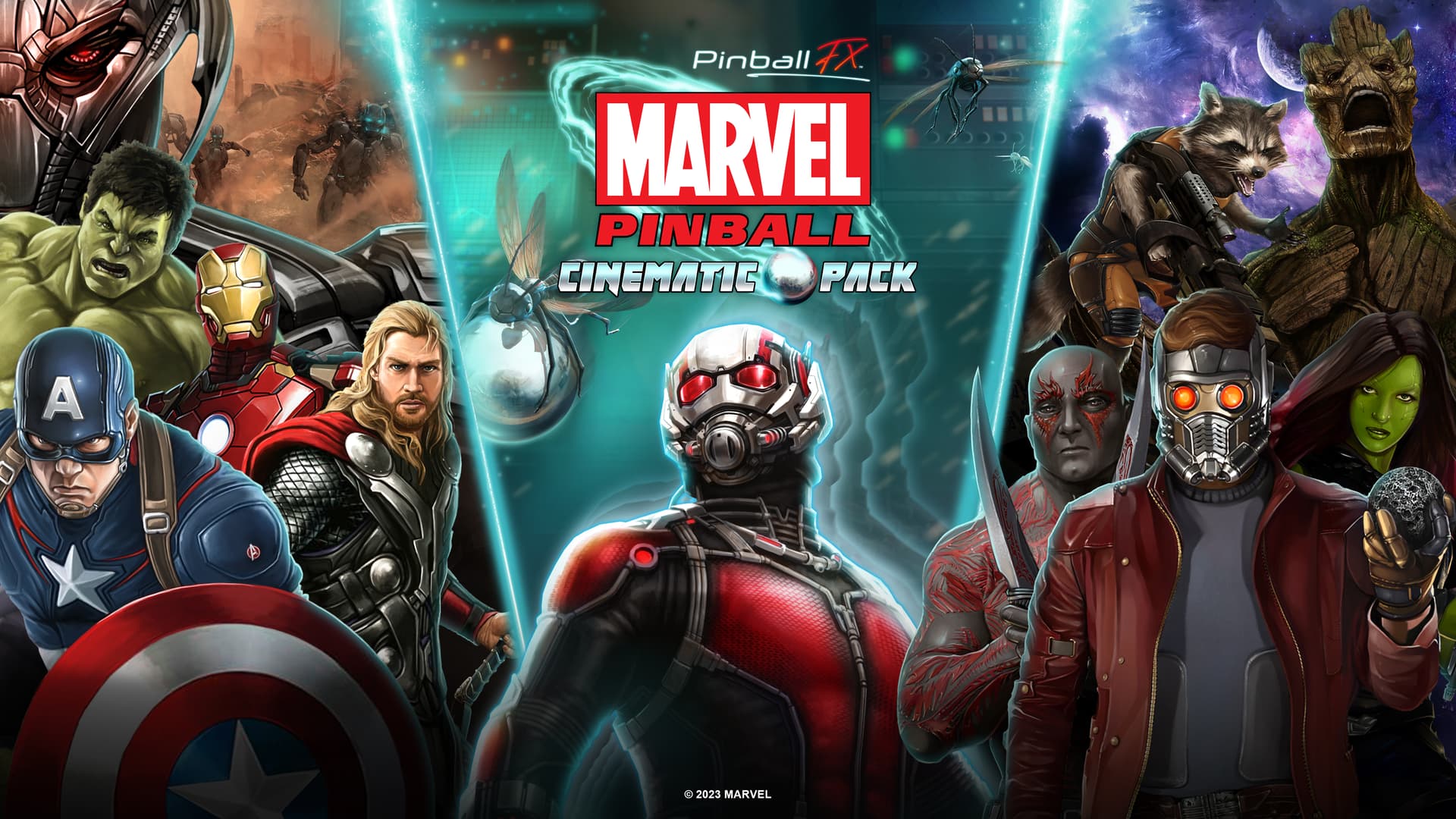 Looking to expand your love of Marvel to the world of digital pinball? Well, wait no more as Marvel Pinball in Pinball FX, the biggest, most community focused pinball game ever created is ready to bring together the most challenging and most exciting tables inspired by Marvel Studios classics!
Tables inspired by blockbuster films in the Marvel Cinematic Universe come together in this thrilling pack featuring Guardians of the Galaxy, Avengers: Age of Ultron and Ant-Man. Now you can be the silver ball hero as you navigate each of these tables dazzling shots and hours of fun. With PinballFX3 you can participate in multiplayer matchups, user generated tournaments and league play create endless opportunity for pinball competition.
Here's a rundown of each table in the Marvel Pinball Cinematic Pack:
Guardians of the Galaxy - An unlikely band of ragtag outsiders and misfits, led by the interstellar adventurer Star-Lord join forces to form the Guardians of the Galaxy. Can our improbable heroes defeat a cosmic force of epic proportions in Ronan the Accuser, and yet still secure the mysterious Orb?
Avengers: Age of Ultron - As Tony Stark's peacekeeping program takes a turn for the worse, Earth's Mightiest Heroes battle to save the planet from destruction at the hands of the villainous Ultron.
Ant-Man -Master thief Scott Lang becomes Ant-Man, with the ability to shrink in scale but increase in strength. Along with Dr. Hank Pym, they must pull off a heist that will save the world!
You can get a glimpse of the action of these stunning and challenging pinball tables in the gallery below!
And the excitement doesn't stop there as we have an exciting offer for new subscribers of Marvel Unlimited.  From mid-April through June, new Marvel Unlimited subscribers will get a FREE download of Marvel themed tables for Marvel Pinball on the Steam PC platform.
Download the Marvel Unlimited app for iOS or Android devices now for comics starring favorite your Marvel characters and gain instant access to 30,000+ digital issues spanning 80 years of Marvel Comics.
The Hype Box
Can't-miss news and updates from across the Marvel Universe!