Games
Published October 19, 2023
'Marvel's Spider-Man 2' Star Tony Todd Explains Why He Roots for Venom
'Marvel's Spider-Man 2' star Tony Todd and Marvel Games VP and Creative Director Bill Rosemann break down the appeal of Venom.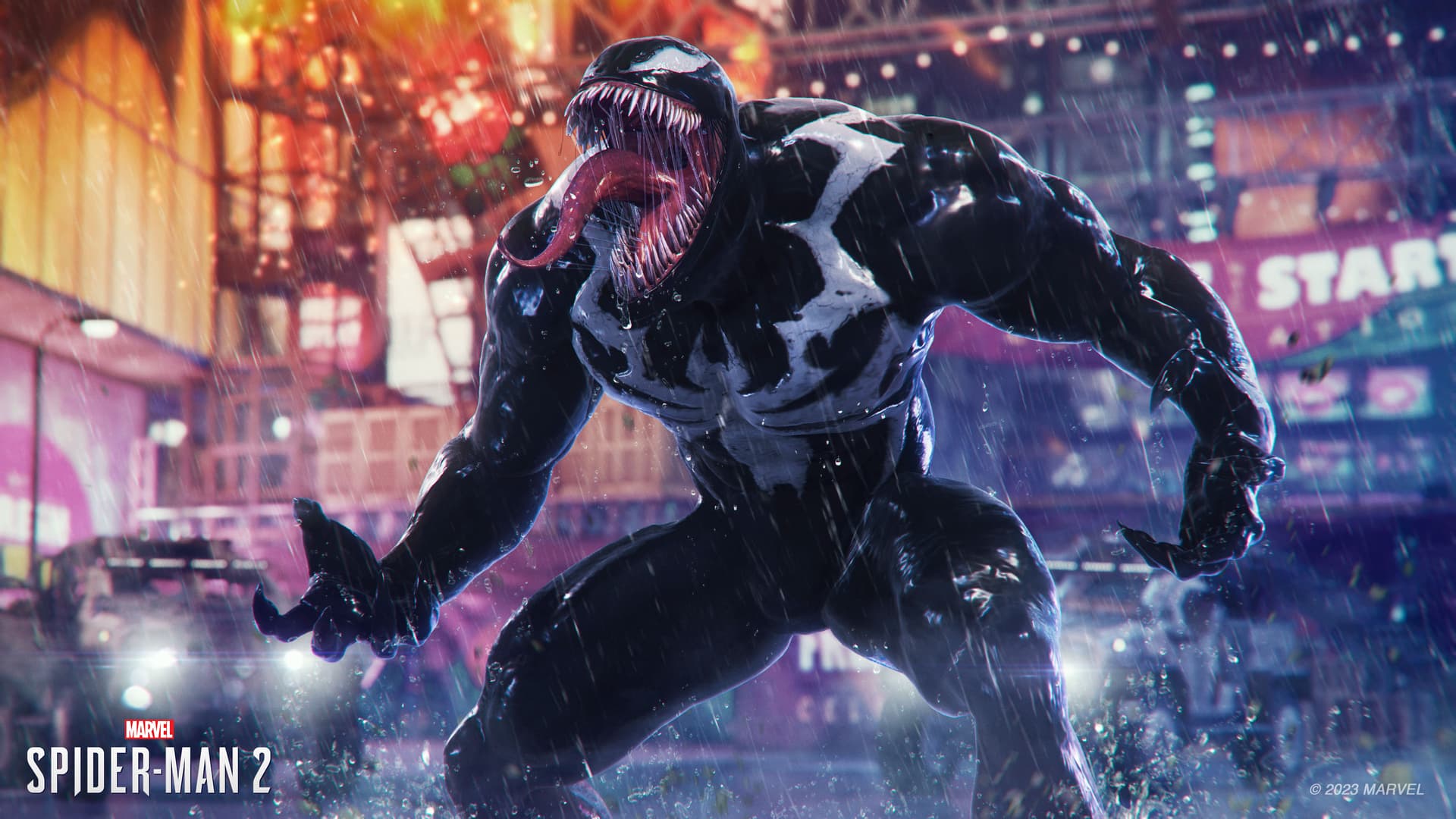 "Be Greater Together" takes on a whole different meaning when Venom is involved! In Marvel's Spider-Man 2, the symbiote will forge a bond with Peter Parker that threatens the life and relationships he built across Marvel's Spider-Man and Marvel's Spider-Man: Miles Morales. Ahead of the game's release, Venom actor Tony Todd and Marvel Games VP and Creative Director Bill Rosemann teased what the symbiote brings to Marvel's Spider-Man 2—and why they sometimes felt compelled to root for him.
"Personally, it started with finding the right voice, and then once you've found the voice, then just embracing it and not being afraid of it," Todd explained. "I try to approach every job with a sense of love. I mean, I'm blessed. Both my kids went to college and I left with very little debt. I had a great career and I'm a happy person."
"There's never been a character that I didn't like, and there's never been a job that I took for granted," he shared. "So, you have to be fully invested. You have to be rested before you go to work, because voice work is extremely taxing, if you don't treat yourself right. You've got to rest the night before, and drink lots of tea and honey, and be prepared."
"A lot of times, when I go in for a session, I don't get the copy beforehand, but I had to have a lot on the character so that no matter what was thrown at me in the session, okay, I can deal with this," he added. "As opposed to theater, where you have six weeks to work on the script and by the time you open, you know it backwards and forwards. But I had to apply a little bit of that theatrical training to my love of the character."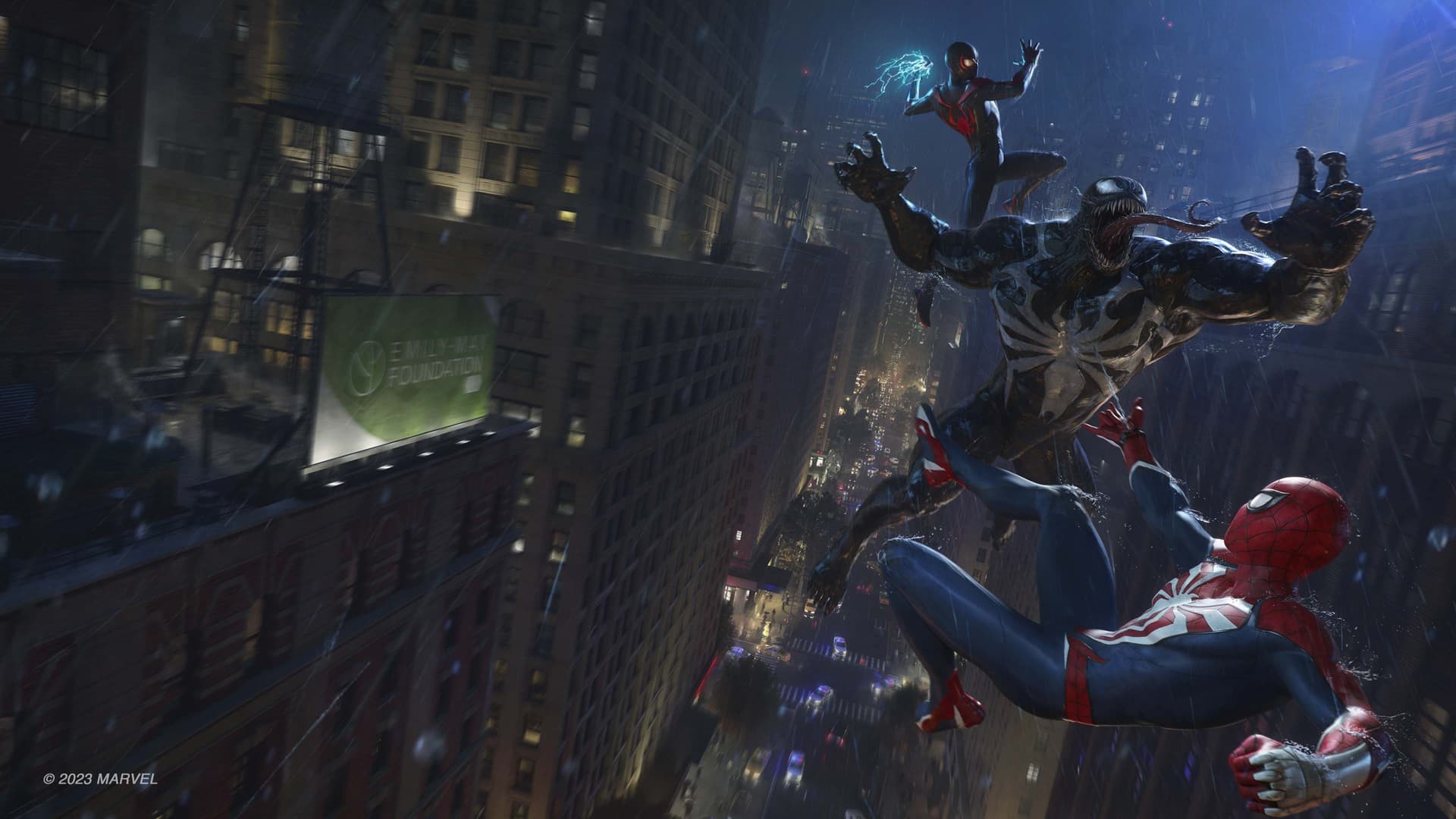 "What's interesting when you talk about horror—in our minds, it was more the idea of a monster, but in that is: are they really a monster?" Rosemann said. "And from Marvel's history, what was so revolutionary at the time, when the Marvel Universe in the comics first began, what's so cool is the creators took everything they were working on—there were monster comics, there were romance comics—and when the first books started coming out, they fused it all together, and no one had done that before."
"So, the first book, FANTASTIC FOUR, you have the Thing. You have, on the very first cover, the Mole Man and a Mole Monster. So, people were like, 'Oh, that's a monster comic, but who are these heroes?' And Spider-Man has embraced that as well," he continued. "When we look at some of the photos that we've revealed so far, you look at the Lizard, but Marvel goes further. We say, 'Well, who is it and what's the connection to Spider-Man?'"
"And the same thing here—it's something we really talked about, is we are fusing all those things: action, romance, drama, humor, and the monster element. But getting into it, yeah, what is a monster? Who is a monster? People think he's a monster! What's going on? That's what I think Marvel delivers so well in all the different mediums, is bringing all those genres together, fusing them together," he concluded.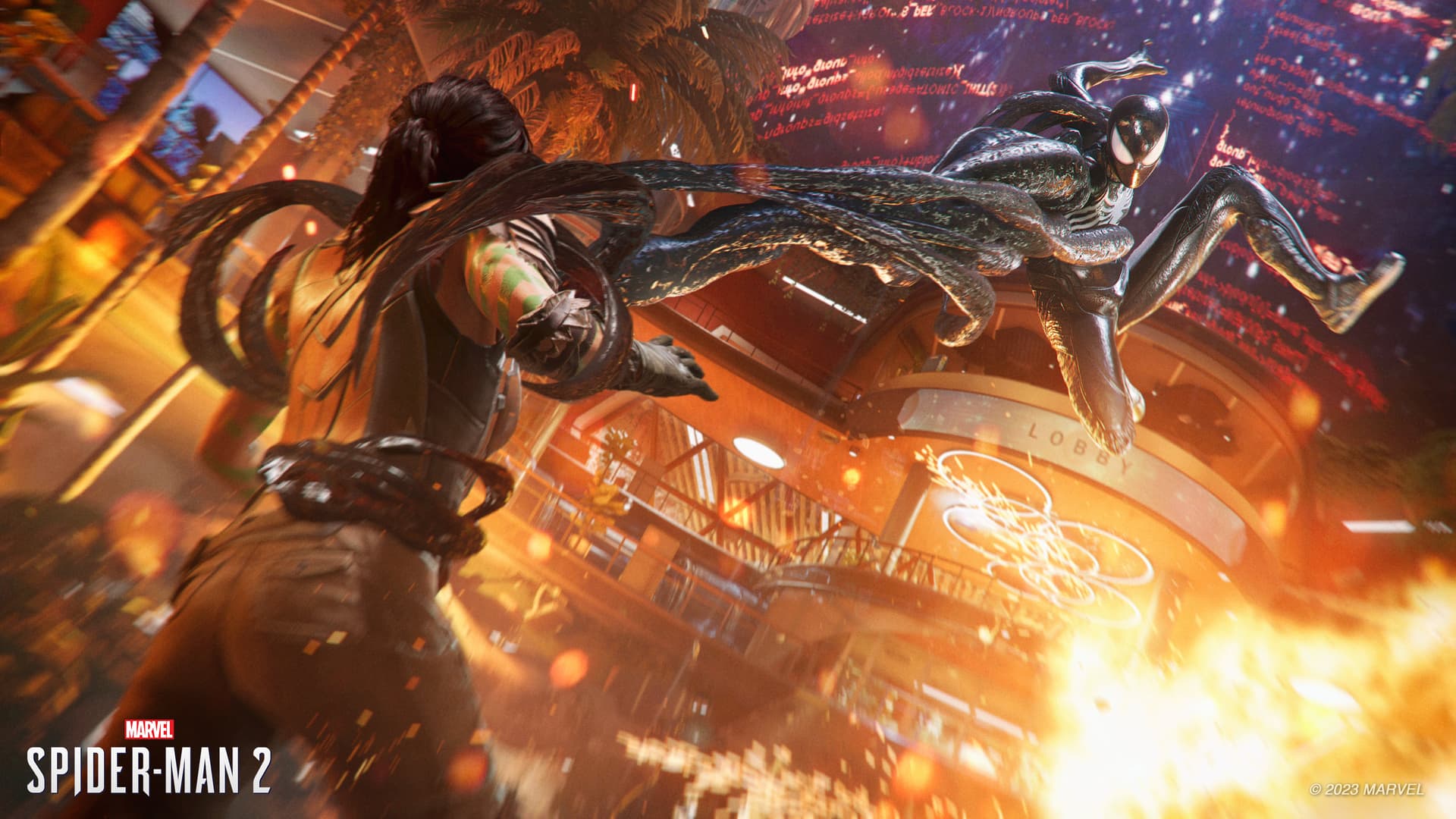 "I think Venom is one of the coolest Marvel characters ever created!" Todd pitched in. "Every time I think of going in and recording him, I'm smiling all the way from Marina del Rey to Burbank and I can't wait to step into the booth."
"I grew up an only kid, right? He's like a guy when you go into that growth spurt—I had a very high voice until junior year, and all of a sudden, everything changed, but I was uncoordinated and all the coaches laughed at me. It was an English teacher who gave me a copy of The Tempest that changed my perspective and said, 'Oh, I can do that!'" he recalled.
"I think, when people play this game, there's going to be different sides—of course people are rooting for Spider-Man and Miles, but I think there's going to be a whole section of people that are saying, 'Well, what can Venom do, and why do I like him?' Because he's just doing it with abandon!" he said.
"That's right!" Rosemann agreed. "Tony brought up a good point: that some people just love Venom. We always think, 'What is the reason for that?' Well, amazing design, but then there's all the themes that the creators who created them and all the additional stories were thinking about: what does this character mean, and what kind of stories can we use to explore different themes? So what we talk about a lot is there's the darkness within Venom, but also what's cool is his single-mindedness."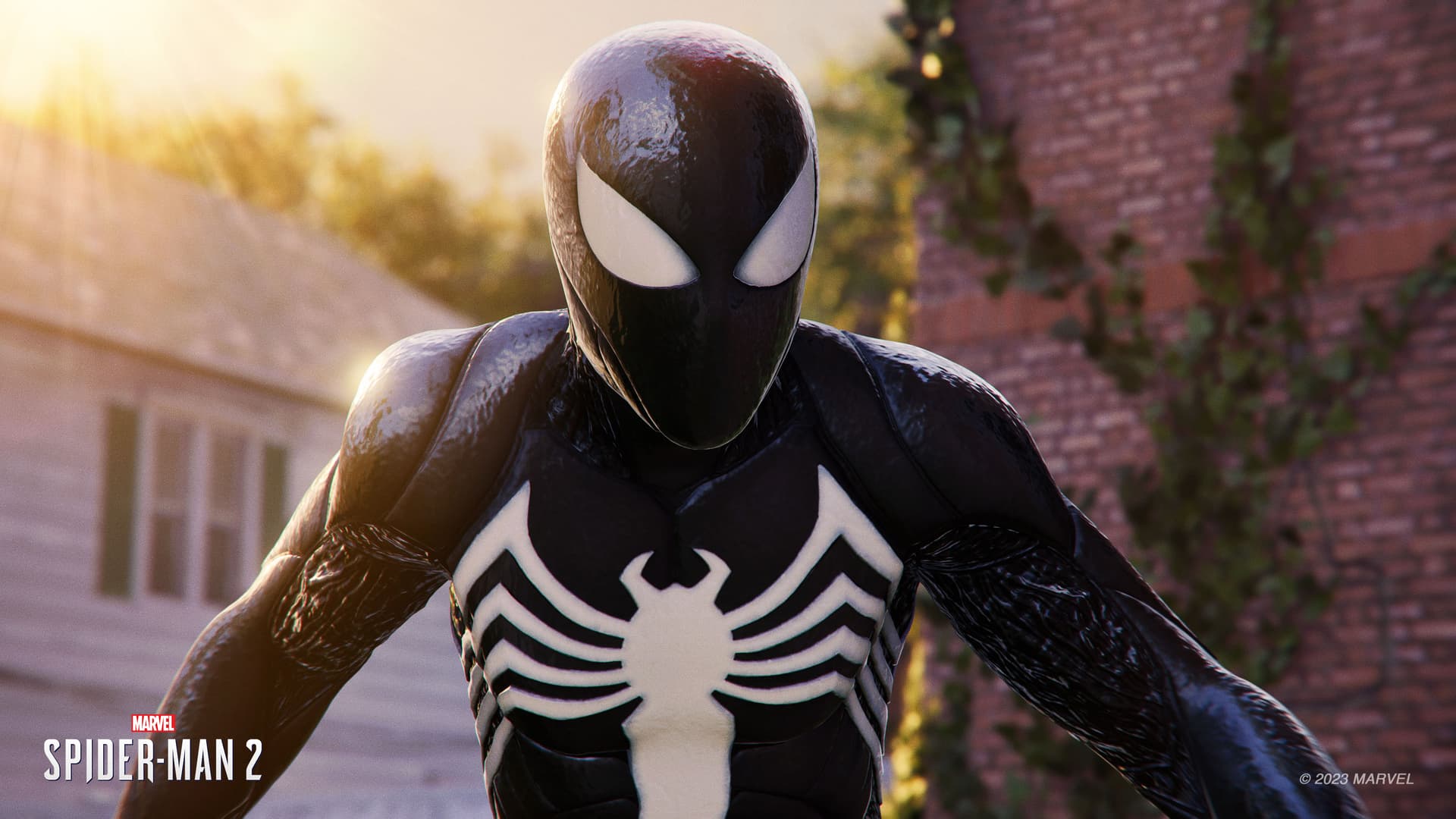 Marvel's Spider-Man 2 Senior Art Director Jacinda Chew also weighed in on Venom's design for the game. "Part of it's the material and then part of it is just the animation of Venom, because we don't want to make him drip all the time, because we don't want him to look like he's got paint," she explained. "But at the same time, if the material that's on Venom isn't moving in some way, he's going to look solid, right?"
"So there actually is some movement in that material, so it looks semi-solid. The material was a big part of it, but then the rest of it was actually in the animation, because when he's doing his attacks—again, you have to be very careful not to make these sloppy, wet-looking attacks because they look very, very weak," she pointed out. "But then, when we're doing animations, things have to look snappy."
"The tentacles have to look like they're almost sentient and they have a purpose. But then, when they snap back, there's a little liquidy, kind of semi-liquid feel to them as well. So, a huge component of nailing Venom was not just the visuals, but also how we animated him," she said.
Encounter Venom in Marvel's Spider-Man 2, on sale this Friday, October 20!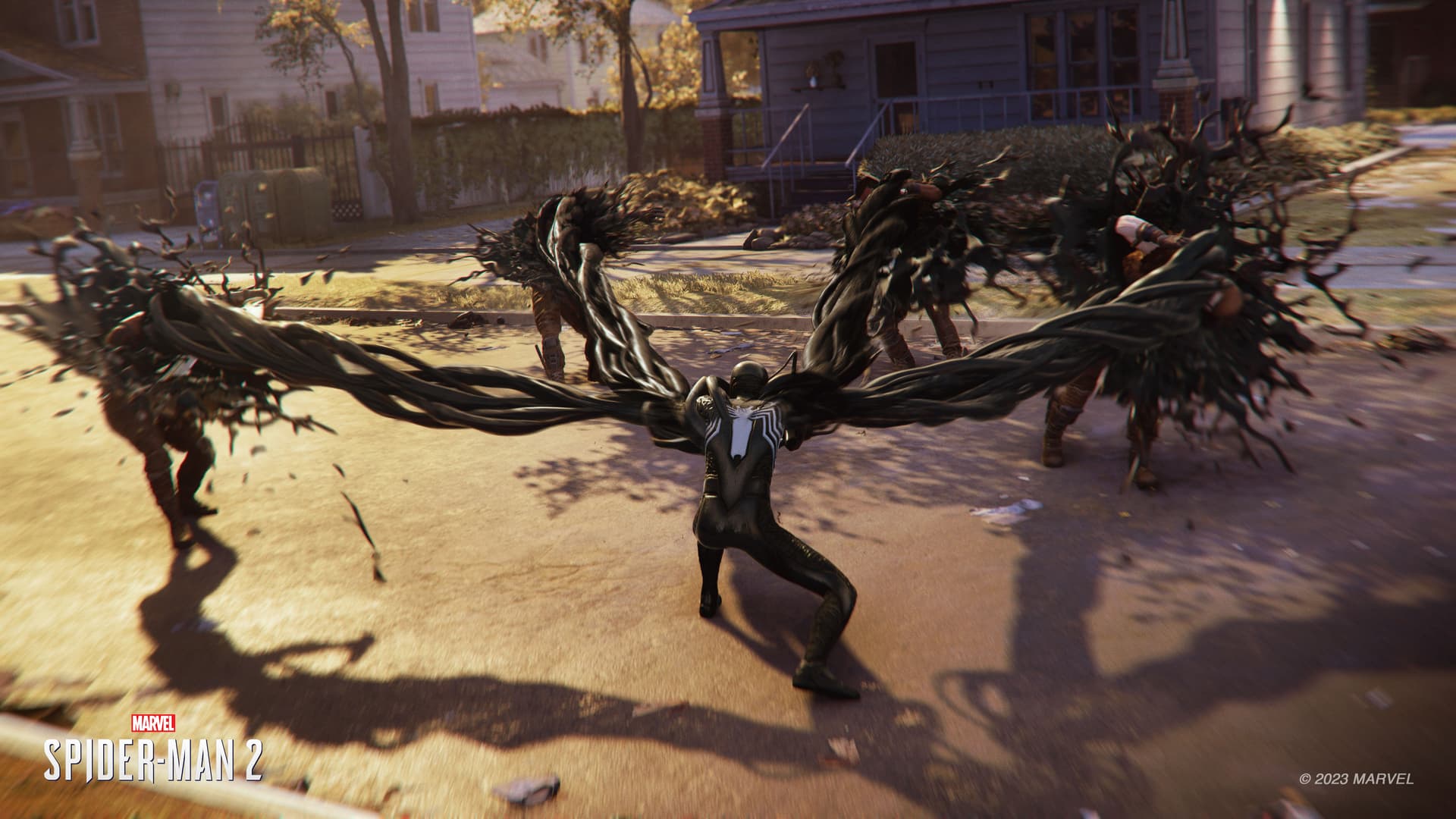 The Hype Box
Can't-miss news and updates from across the Marvel Universe!