Games
Published June 19, 2019
Piecing Together Marvel Puzzle Quest: Black Cat (Master Thief)
Charming, crafty, and slick, Felicia Hardy is the newest 4-Star to enter the hit mobile game!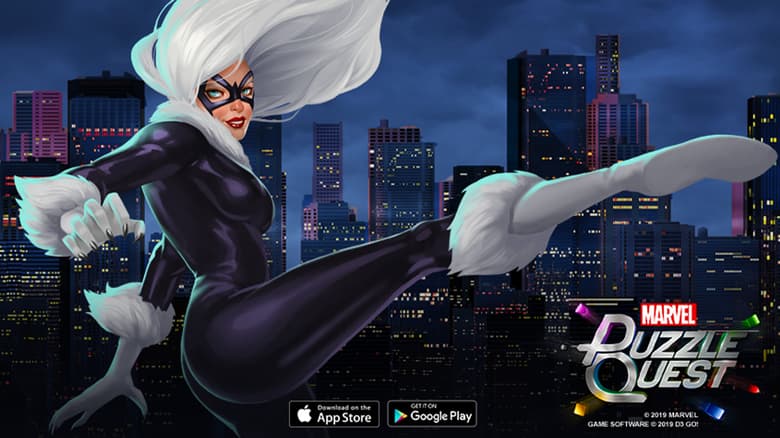 A world-renowned cat burglar, Felicia Hardy is always plotting her next heist. With claws every bit as sharp as her wit, this is one cat whose path you should never cross. Check out the brand new 4-Star Black Cat, and find out how you can recruit her onto your roster in Marvel Puzzle Quest this Thursday, June 20!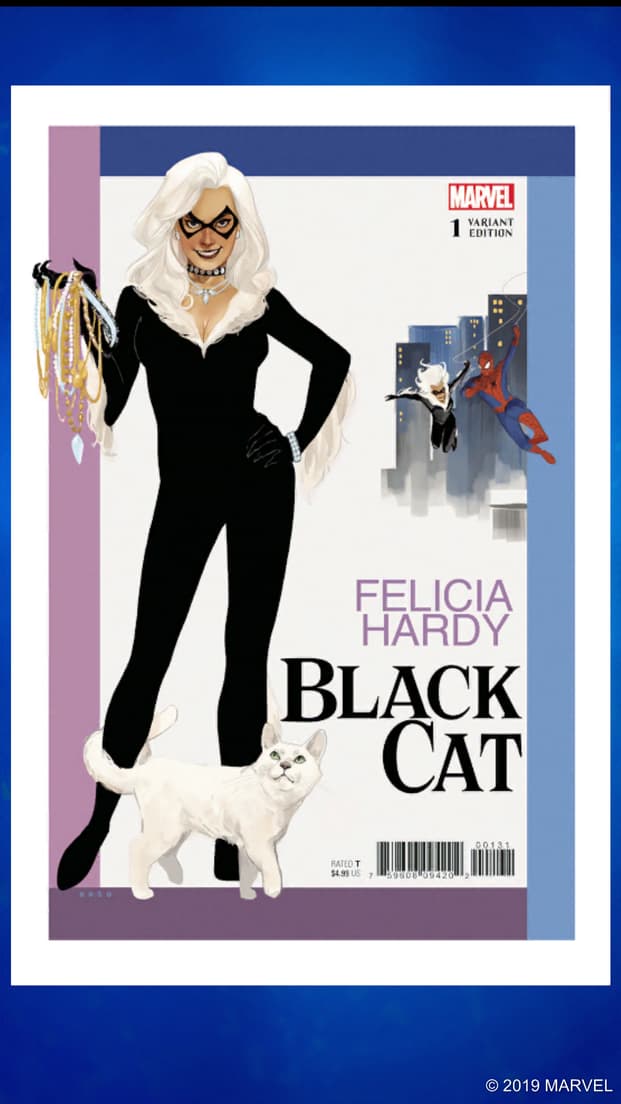 The 4-Star Rarity is known for many things – her relationship with Spider-Man, her love of stolen art, and an ability to fake her death at a moment's notice. Get ready to put her cat-like reflexes to work. Black Cat's master thief tool kit includes Better Luck Next Time, A Purr-fect Plan, and Claws Out.
Black Cat swings up and away using her hidden grappling hooks, dealing 767 damage and going Airborne for 1 turn, with a mid-cost Purple power, Better Luck Next Time! Passive: Whenever Black Cat returns from being Airborne, stun the target for 4 turns.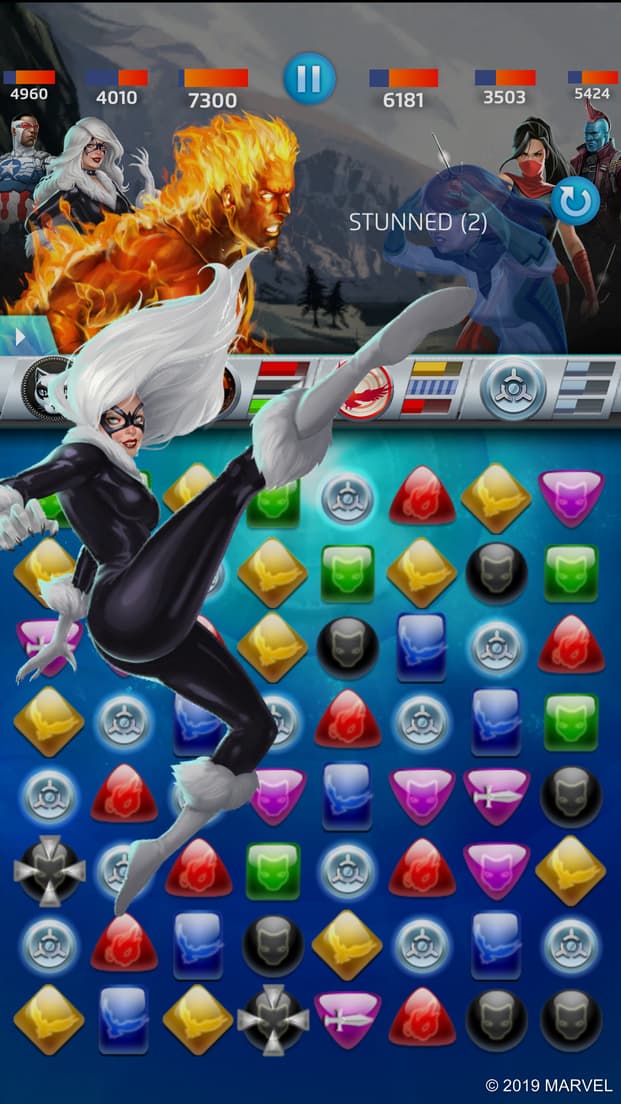 Black Cat is always planning her next heist, her A Purr-fect Plan, a passive Black power, waiting for the perfect opportunity to strike. At the start of your turn, if there are less than 2 Black Trap tiles on the board, create a Black Trap tile. When you match one of these tiles, Black Cat deals 521 damage and steals 2 random AP.
Get your Claws Out, a mid-cost Green power! The master thief surprises her foes with a sudden attack, slashing with her razor-sharp claws. The move deals 1088 damage to the target. If the target is Stunned, it deals an additional 543 damage.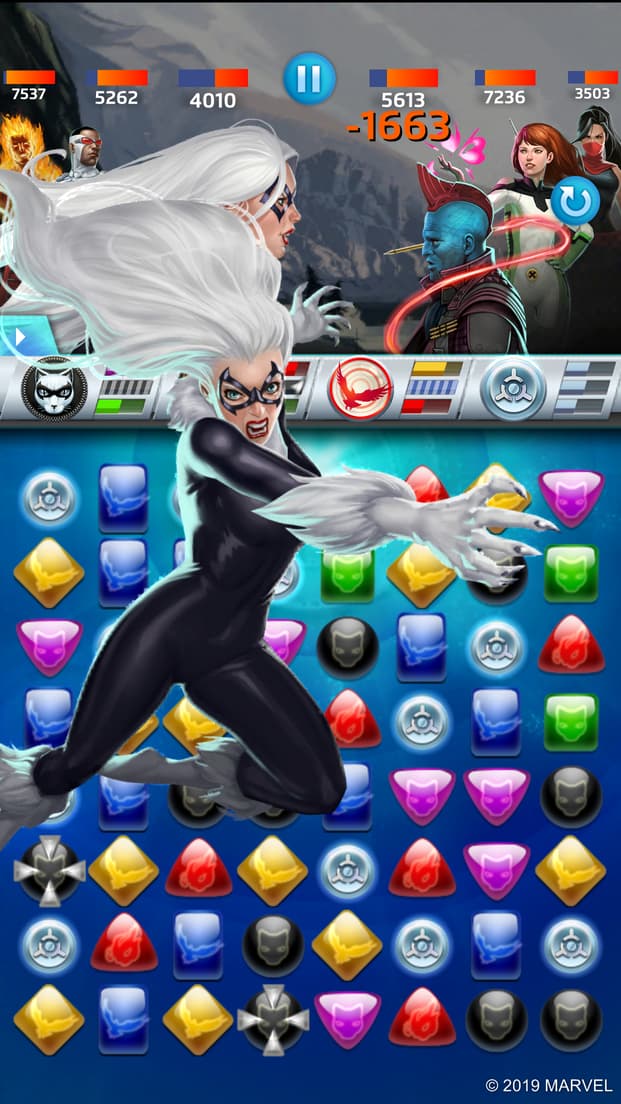 Black Cat (Master Thief) is available at increased odds for a special limited time. Recruit her with store offering S.H.I.E.L.D. Training on June 20 and the Black Cat & Foe limited vault on June 23. The Infinite Pursuit story event kicks off on June 20, while the Honor Among Thieves story event starts on June 24. Don't miss the Nine Lives Versus Tournament on June 23!
Pick up Marvel Puzzle Quest here. Stay tuned to Marvel.com for Marvel Games news and interviews and follow Marvel Games on Twitter for more!
The Hype Box
Can't-miss news and updates from across the Marvel Universe!