Games
Published May 1, 2019
Piecing Together Marvel Puzzle Quest: Hawkeye (Ronin)
Recruit the 4-star assassin to your roster!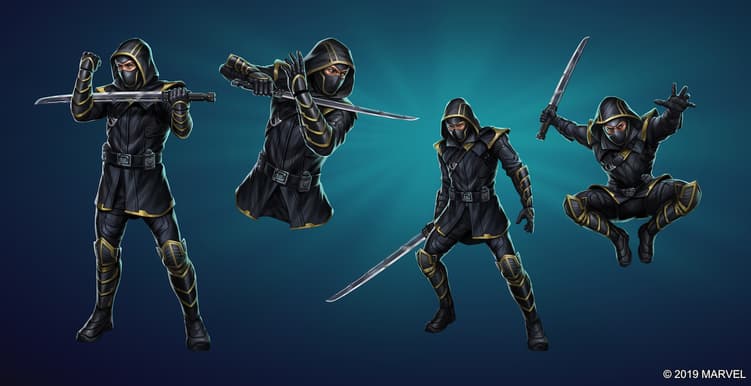 From the shadows, and inspired by Marvel Studios' "Avengers: Endgame," Clint Barton emerges onto Marvel Puzzle Quest as Hawkeye (Ronin). Recruit him to your team here beginning Thursday, May 2.
Ronin, the 4-star lawless assassin, arrives following the war against Thanos. Armed with a piercing sword and incredible fighting skills, he mercilessly brings criminals to justice around the world.
The 4-star Rarity is an aggressive and deadly character. He passively creates and improves friendly Attack tiles, disrupts enemies with a single-target damaging stun, and has a devastating ability that punishes enemy teams at low health. Pair Ronin with other Heroes and Avengers.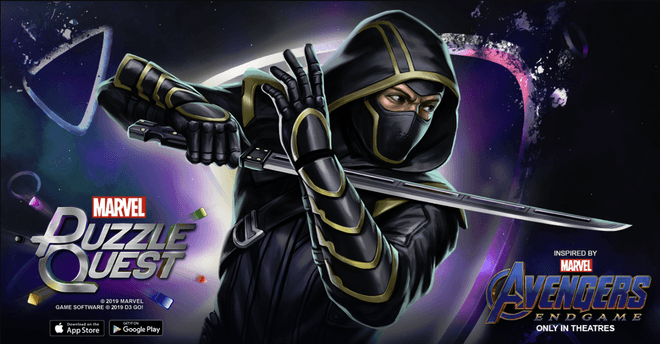 The skilled assassin has a precise tool kit, including No Escape, Brutal Technique, and Disabling Blow. Ronin lets loose an inescapable set of attacks, with No Escape, a low cost Green power, leaving his enemies nowhere to run, dealing 3,830 damage to the target. If the power downs the enemy, it deals damage to another enemy. If that downs the second enemy, it deals damage to a third enemy.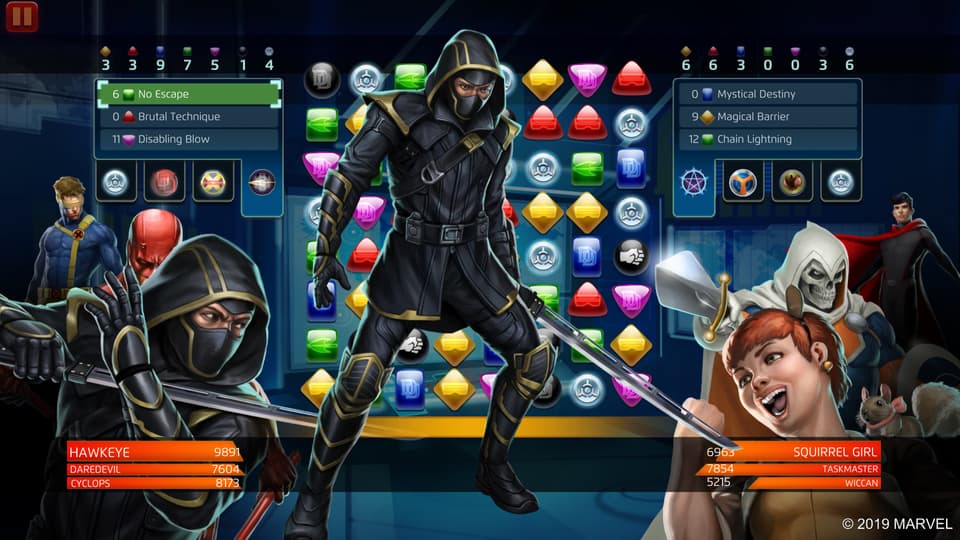 With nothing left to lose, Ronin attacks without mercy in Brutal Technique, a passive Red power. Whenever you make a Red match, create 3 strength 128 Black Attack tiles. Then, if there are more than 5 friendly Attack tiles, increase the strength of 3 Attack tiles by 52.
Ronin leaps from the shadows, knocking the enemy senseless and unleashing his wrath with Disabling Blow, a high cost Purple power. He deals 7,983 damage to the target and places a 3-turn Countdown tile that stuns the target while it's on the board.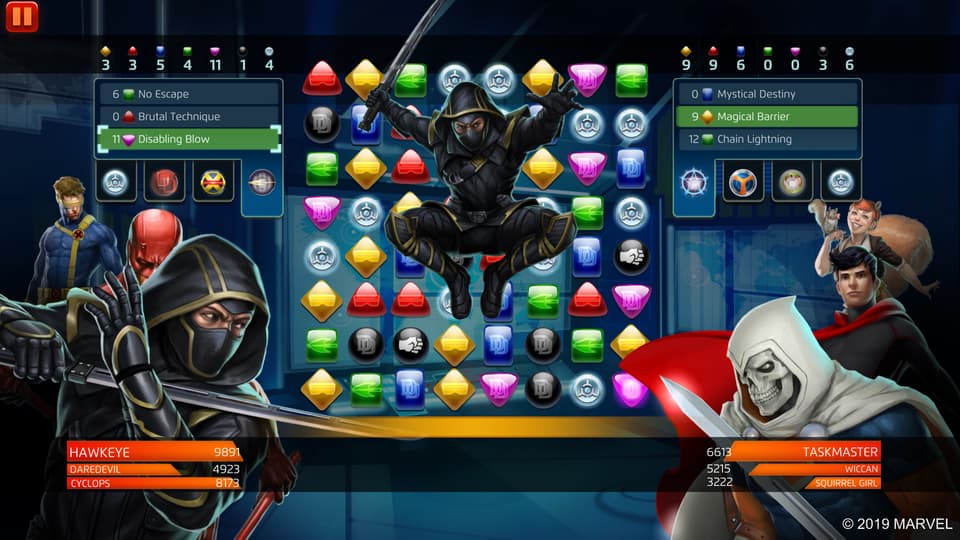 Hawkeye (Ronin) is available at increased odds for a special limited time. He makes his debut beginning May 2 with store offerings, S.H.I.E.L.D. Training Heroes for Hire and Honor Among Thieves, while Thick as Thieves, Out of Arrows, and Hawkeye & Friends, kick off on May 5.
Pick up Marvel Puzzle Quest here. Stay tuned to Marvel.com for Marvel Games news and interviews and follow Marvel Games on Twitter for more!
The Hype Box
Can't-miss news and updates from across the Marvel Universe!