Games
Published June 5, 2019
Piecing Together Marvel Puzzle Quest: Storm
The powerful, independent, and electrifying Ororo Munroe is the newest 5-Star mutant to enter the hit mobile game!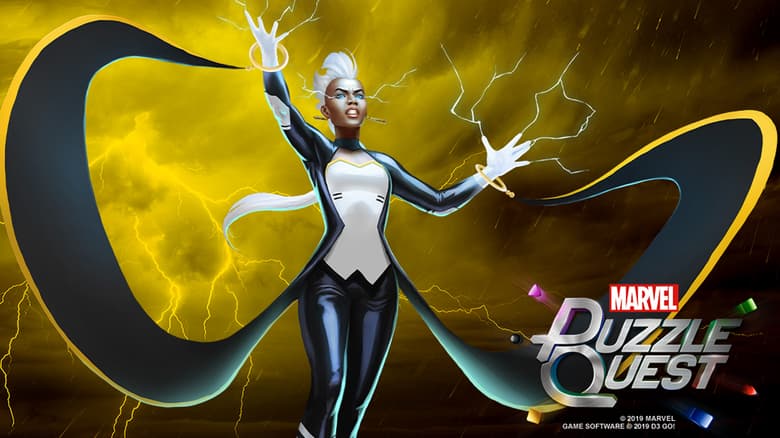 The electrifying member of the X-Men, Storm (Ororo Munroe), arrives in Marvel Puzzle Quest this Thursday, June 6.
The powerful mutant once used a massive cyclone to launch hundreds of her enemies into space. Today, you can find her at the Jean Grey School for Higher Learning where she remains a teach and mentor to many grateful students. Recruit the brand new Storm to your team here, starting tomorrow!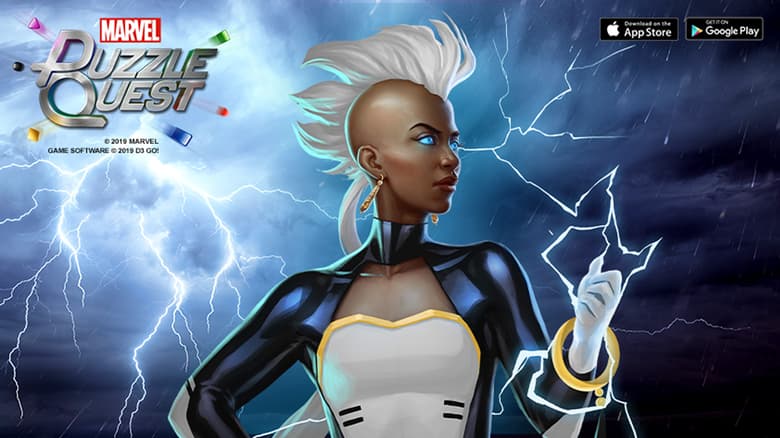 The 5-Star Rarity changes the state of the board by converting Team-Up tiles to colored tiles and clearing out all tiles of a color. Storm also creates Charged tiles and can destroy them for team AoE damage.
A longtime vet of the X-Men, and one of the most powerful mutants on Earth, Storm has an incredible toolkit, which includes Gathering Clouds, Ice Storm, and Aurora Totalis.
With Gathering Clouds, a mid-cost Black Power, Storm builds upon an atmospheric charge and rains lightning upon her enemies. She destroys all Charged tiles on the board, dealing 1353 damage to the enemy team for each (up to a max of 10820 damage per enemy). Tiles destroyed this way do not deal damage or generate AP.
Passive: At the start of the turn, Gathering Clouds converts 1 Black basic tile into a Black Charged tile.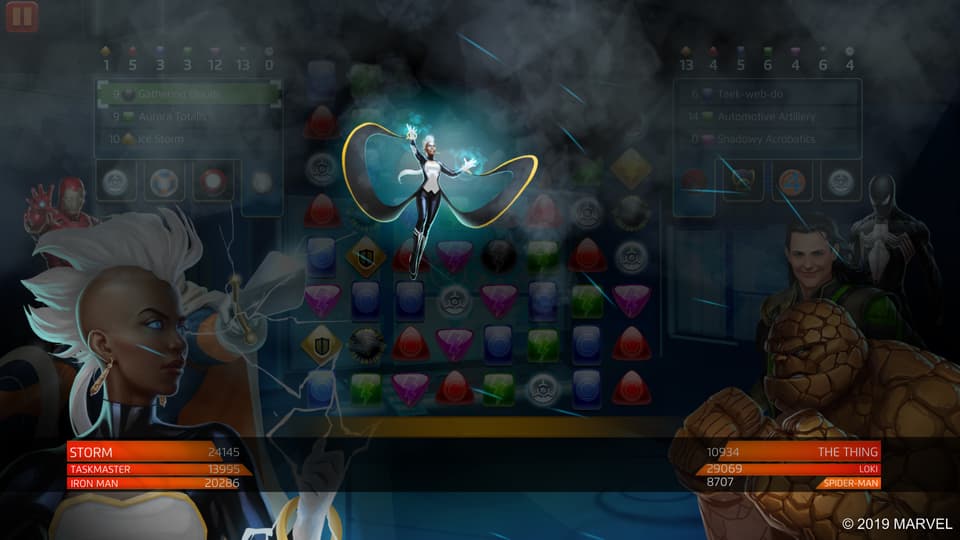 Hailstones pelt the battlefield, leaving icy craters, when Storm activates Ice Storm, a mid-cost Green power. Choose a colored tile and destroy 4 tiles of that color. Tiles destroyed this way do not generate AP.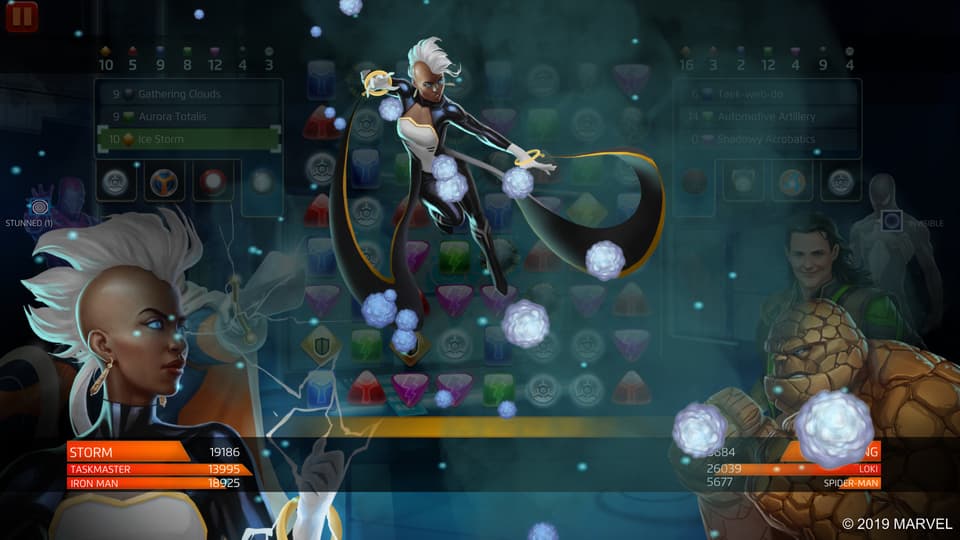 Storm distorts the Earth's magnetic field covering the planet in a wash of light and color with Aurora Totalis, a mid-cost Yellow power. Choose a colored tile and convert 5 Team-Up tiles into basic tiles of that color. At Power Level 2, choose a colored tile and convert 5 Team-Up tiles into basic tiles of that color, then convert 1 basic tile of that color into Charged tiles.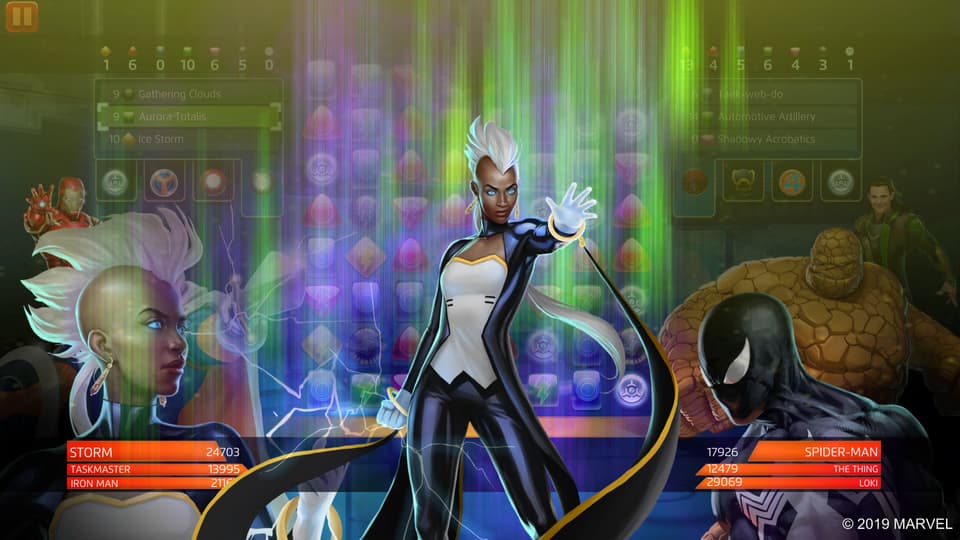 Storm (Ororo Munroe) is available at increased odds for a special limited time. She makes her debut beginning June 6 with special limited vault Ororo Munroe and special legendary store Forces of Nature. The alliance event Galactus Hungers also kicks off on June 6.
Pick up Marvel Puzzle Quest here. Stay tuned to Marvel.com for Marvel Games news and interviews and follow Marvel Games on Twitter for more!
The Hype Box
Can't-miss news and updates from across the Marvel Universe!