Games
Published March 26, 2020
Piecing Together Marvel Puzzle Quest: The Hulk (Immortal)
Don't make him angry!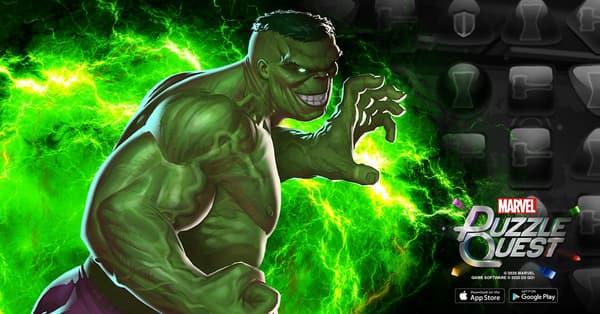 Bruce Banner? No, we're talking about The Immortal Hulk, the latest 5-Star Rarity (Epic) character in Marvel Puzzle Quest.
Whenever Bruce Banner dies, the Immortal Hulk springs to life. Powered by Gamma Radiation from beyond The Green Door, the Immortal Hulk confronts supernatural threats, demons from his past, and the dark truth about the nature of his power.
The 5-Star Rarity (Epic), with affiliation Heroes, has a tool kit that includes The Green Door, Whatever Doesn't Kill Me, and Breaker of Bones.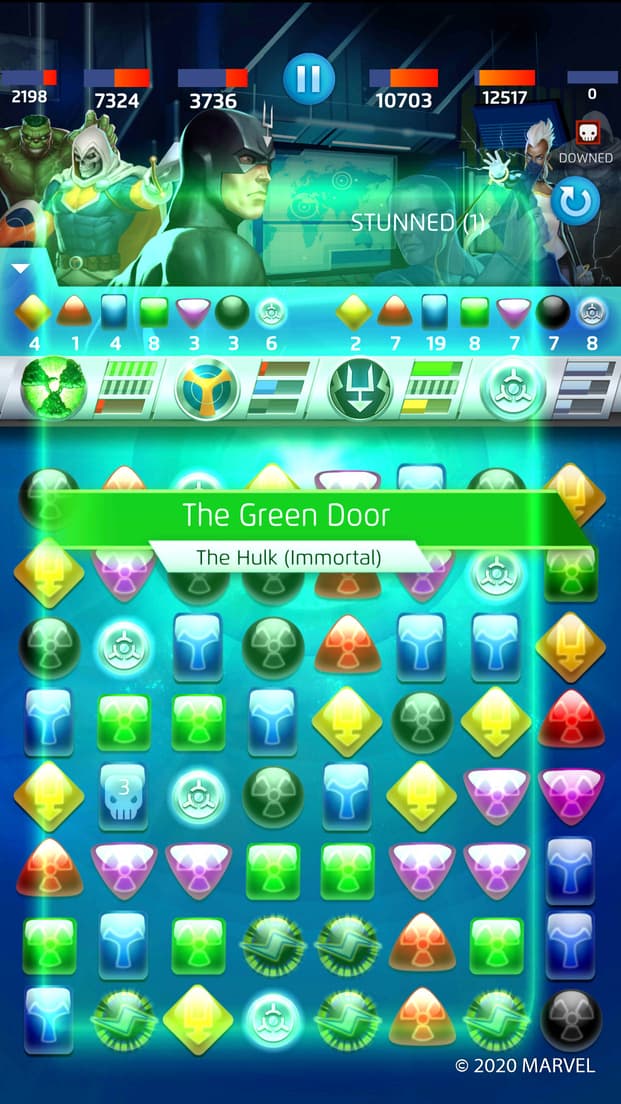 Using The Green Door, a passive green power, The Hulk absorbs energy from beyond The Green Door and grows ever closer to his ultimate destiny. At the start of your turn, converts 1 random basic tile to Green. Then, if there are at least 8 basic Green tiles on the board, deals 224 damage to the enemy team and destroys 2 basic Green tiles.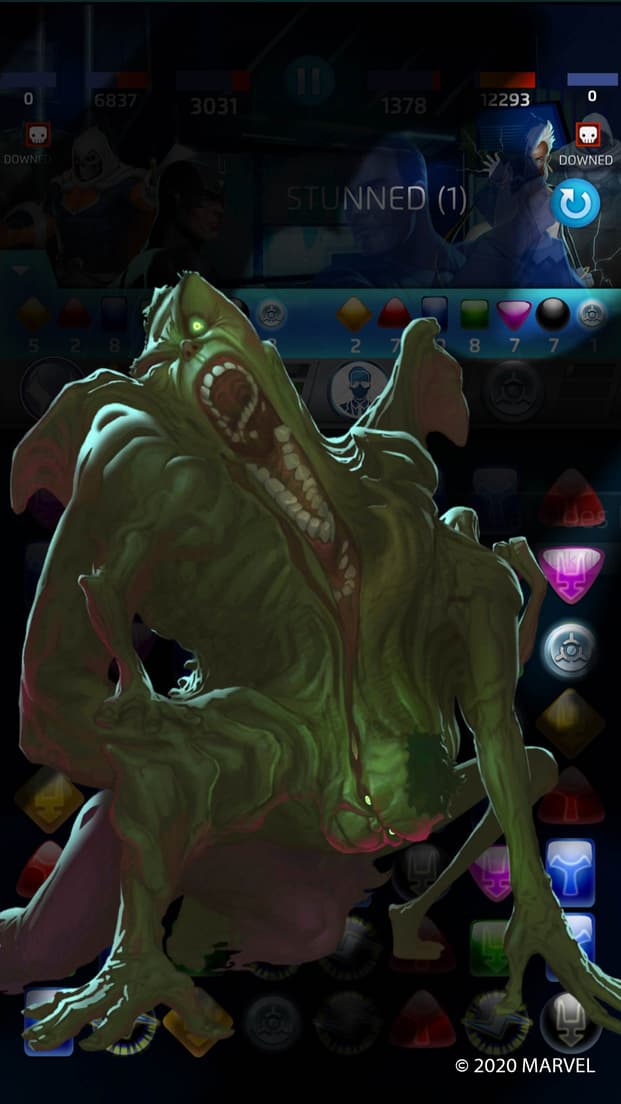 With Whatever Doesn't Kill Me, a passive black power, death is but a frequent inconvenience for Hulk. Whenever the Immortal Hulk makes a match, deals 622 damage to himself. When Downed, if there are any non-Downed allies, the Immortal Hulk is revived with 4446 health, deals 1814 damage to his allies, and his base match damage is increased by 35% (up to a maximum of 210%).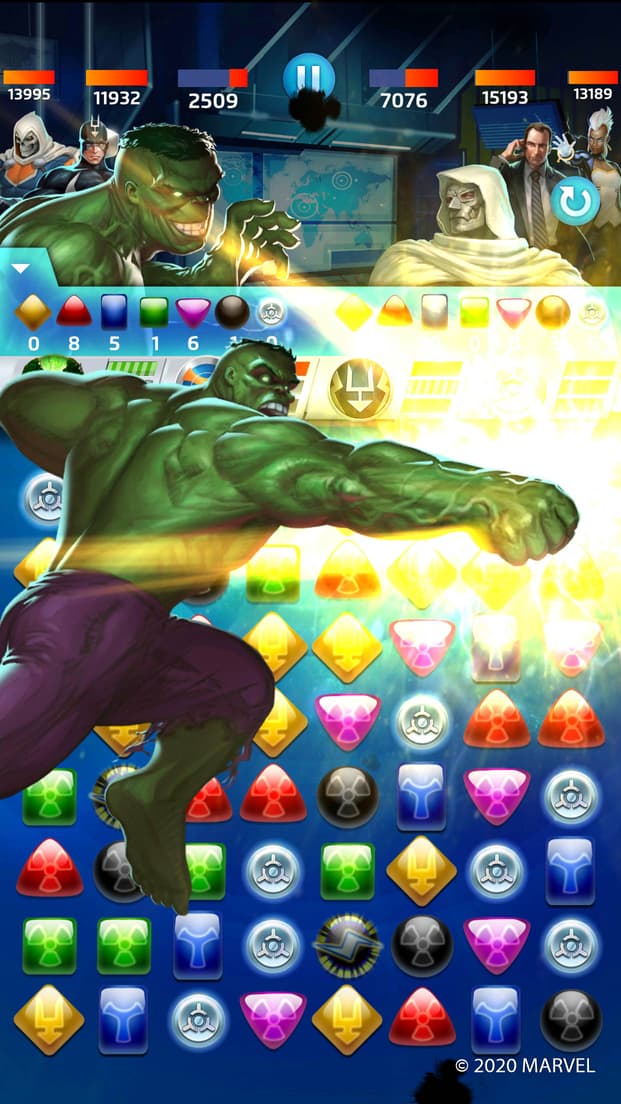 Lastly, Breaker of Bones, a mid-cost red power, in an all-consuming rage, the Immortal Hulk smashes with reckless disregard for his own safety, dealing 4985 damage to the target enemy and 4446 damage to himself.
The Hulk (Immortal) is available at increased odds for a special limited time. Recruit him with the store offering Immortal Hulk Cover Store, between March 26 and April 3. The Immortal Hulk cover store will run for longer than usual stores to ensure that players have an opportunity to pull from the store if they wish to.
Release events Meet Rocket & Groot runs March 26 through March 31 with rewards tokens to the Immortal Hulk Cover Store; Webbed Wonder runs March 30 through April 3, and Avenging Angel March 26 through March 30 with both events offering The Hulk (Immortal) Shards in Progression rewards; and Immortal Combat runs March 29 through April 1 with rewards tokens to the Immortal Hulk Cover Store. 
Pick up Marvel Puzzle Quest here. Stay tuned to Marvel.com for Marvel Games news and interviews and follow Marvel Games on Twitter for more!
The Hype Box
Can't-miss news and updates from across the Marvel Universe!