Games
Published March 12, 2019
Talos the Skrull Warlord Invades Marvel Puzzle Quest
Get ready to shapeshift and infiltrate your way past enemies!
If you've seen the #1 movie in the world, Marvel Studios' "Captain Marvel," you know the most cunning spy in all of the Skrull Empire - Talos.
You can recruit the 4-star integral leader to the Skrull's offensive efforts in the bitter Kree-Skrull War when the Skrull Warlord makes his way onto Marvel Puzzle on Thursday, March 14.
Will you do whatever it takes to protect your own?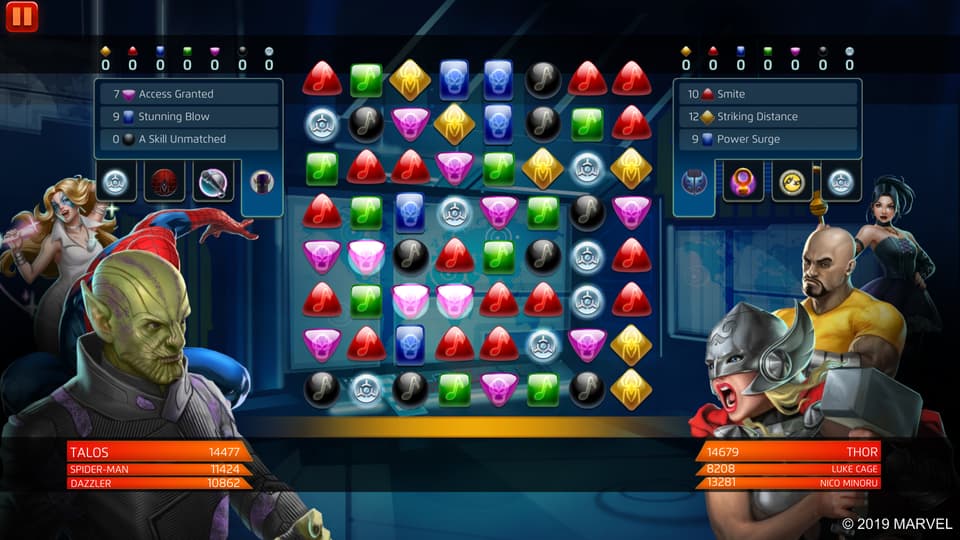 The 4-star rarity has the ability to shapeshift and stun his enemies while sapping their AP away. Use this to your advantage by increasing Talos' match damage based on the enemy's strongest AP.
Talos uses this further to advantage by increasing his match damage based on the enemy's strongest AP.
The Skrull Warlord's ability kit includes Access Granted, Stunning Blow, and A Skill Unmatched. With Access Granted, a mid-cost purple power, Talos infiltrates the enemy organization under disguise and gains access to their plans. Talos creates 1 Trap tile that shapeshifts him into the target enemy. While these tiles are on the board, steal 1 AP in the shapeshifted enemy's strongest color whenever you make a match.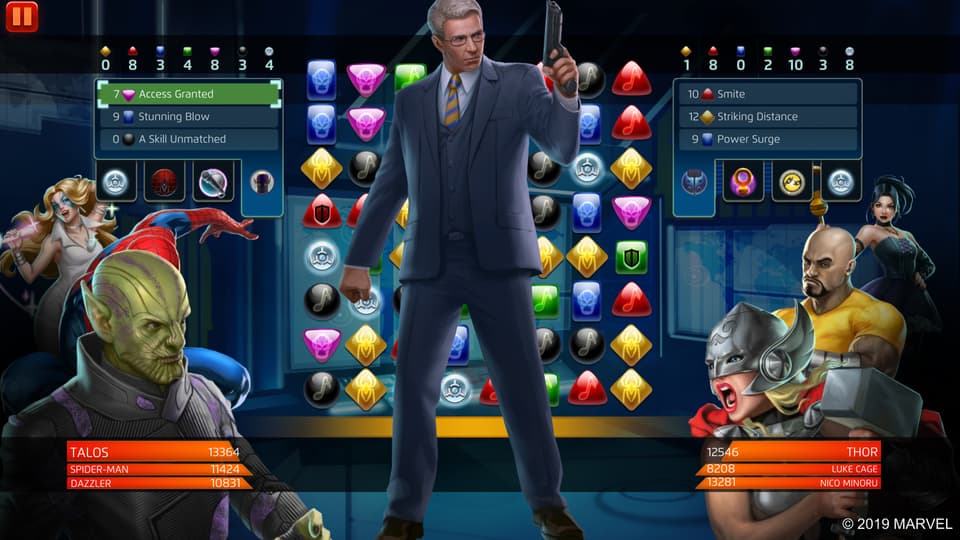 With Stunning Blow, a high cost Blue power, from a stun baton, Talos leaves his opponent senseless. Talos stuns the enemy for 2 turns and creates a Blue 3-turn Countdown tile that destroys 2 AP in the enemy team's strongest color.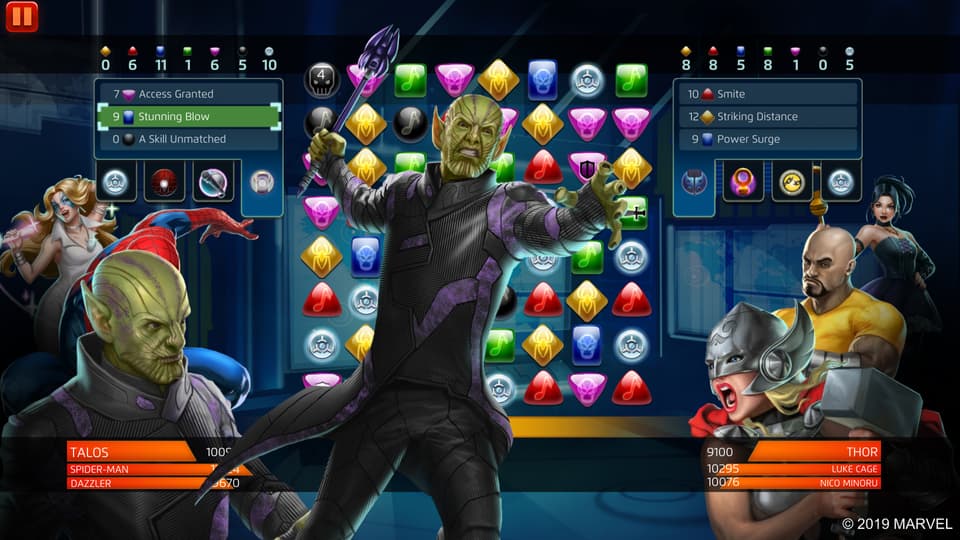 Talos uses his tactical prowess, A Skill Unmatched, a passive Black power, to set in motion a silent invasion, leaving his enemies unprepared and helpless to resist his force. For every AP Talos has in the enemy team's strongest color more than they do, his match damage increases by 7%. If Talos is shapeshifted, his match damage increases by 10% instead (max 150%).
Talos (Skrull Warlord) is available at increased odds for a special limited time. He makes his debut beginning March 14 with store offerings, S.H.I.E.L.D. Training Heroes for Hire and Talos & Foes. Featured event "Webbed Wonder" kicks off on March 18 with Talos as a progression reward, while the "Business As Usual" Versus Tournament begins on March 17.
Pick up Marvel Puzzle Quest here, and stay tuned to Marvel.com for more "Marvel Puzzle Quest" news and interviews!
The Hype Box
Can't-miss news and updates from across the Marvel Universe!