Games
Published May 23, 2018
This Week in Marvel Games: Iron Man Joins the Contest of Champions and Cable Gets Ready to Strike
Everything you need to know about Marvel Games, this week!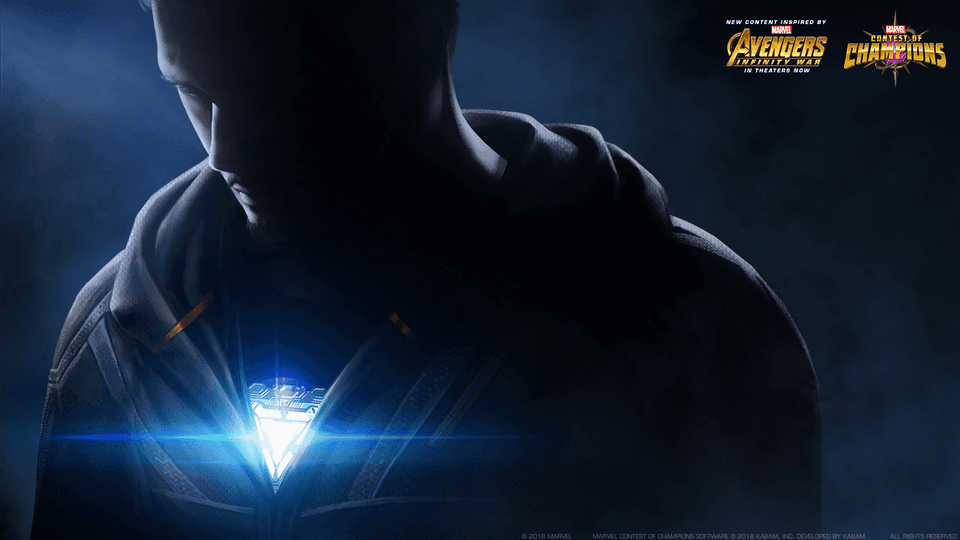 True Believers, every week, make your way over to Marvel.com for a rundown of all this week's Marvel Games news, from console game releases to character drops to mobile event updates, and more!
MARVEL CONTEST OF CHAMPIONS BATTLEREALM
Coming soon to stores (and your tabletop) is Marvel Contest of Champions Battlerealm from Upper Deck! Channel your inner super powers with three to six players, with 13 different characters. 40 location cards, and six custom die. Available on May 23rd, there's an added bonus for Marvel Insiders: If you purchase Marvel Contest of Champions Battlerealm, you'll find a unique code that can will unlock in-game rewards for the digital Marvel Contest of Champions PLUS rewards on Marvel Unlimited. Order Marvel Contest of Champions Battlerealm today!
The Marvel Studios' "Infinity War" storyline continues in Marvel Contest of Champions — and now Iron Man will join the battle against Thanos! Tony Stark may be on a different path than the rest of the Avengers, but he still has some fight in him as well as some super-powered allies.
Iron Man's abilities include his Model 50 suit, which can deflect a variety of strikes while keeping Tony safe from harm. The suit will also Auto Block when health is low. Iron Man can also stay on offense by incinerating and shocking opponents, and their attacks — including Captain America's Debuffs — are easily deflected.
Here's a look at Iron Man in action and all of Iron Man's abilities below:
If you've always wanted to have the powers of a time-traveling mutant, now's your chance! Cable is now a playable character in Marvel Strike Force, and he's bringing some powers that are sure to throw a wrench into everyone's best laid plans.
One of Cable's trickiest abilities is his manipulation of turn order, but he can also charge up attacks to blast his enemies with his Plasma Rifle. With every blast, his weapon is charged up more, increasing the damage he can cause. A highly-charged blast can take out not just the enemy in front of him but everyone else nearby. Cable can also employ his Psychic Surge, which teleports him behind his enemy where he can deliver a deadly blow without being seen. Another perk to being a psychic mutant: Cable's ability gives him and his team a slight head start in combat.
Here's a look at Cable in high gear:
Stay tuned to Marvel.com for Marvel Games news and interviews and follow Marvel Games on Twitter for more!
The Hype Box
Can't-miss news and updates from across the Marvel Universe!