Games
Published November 8, 2018
This Week in Marvel Games: The Champion, Juggernaut, and Warriors Three Get In On The Action
Everything you need to know about Marvel Games, this week!
True Believers, every week, make your way over to Marvel.com for a rundown of all this week's Marvel Games news, from console game releases to character drops to mobile event updates, and more!
Heed my words, the Champion enters the Battlerealm this week.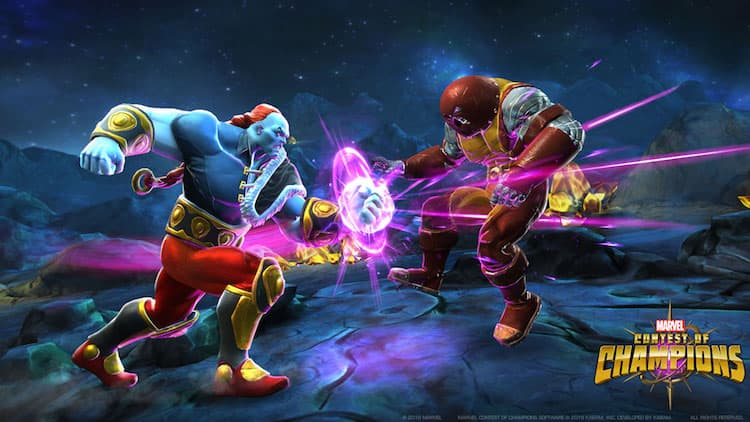 As member of the Elders of the Universe, The Champion is able to control an energy source referred to as the Power Primordial, the residual energy that is left over from the Big Bang itself. He channels this energy to enhance his physical form and he seeks out the greatest fighters in the universe to test the limits of his powers.
Gain synergy bonuses when you pair The Champion with Tough Brawlers like Luke Cage, Persistent Forces like Mephisto and Sentry, Combo Fighters like Thor (Ragnarok) or David and Goliath with Aegon.
The Champion paralyses the opponent with a knife-hand-chop combo, Judo Chop, and finishes them with a powerful skullet hit. The Champion channels the Power Primordial into his legs to unleash a flurry of powered-up Missile Dropkicks, inflicting critical blows onto the opponent. The Champion strikes the opponent with a flurry of combos powered up by the Power Primordial, finishing them with a decisive blow to their back, with Champion's Press Backbreaker.
The unstoppable force Juggernaut rumbles into MARVEL Strike Force and joins the Brotherhood of Mutants!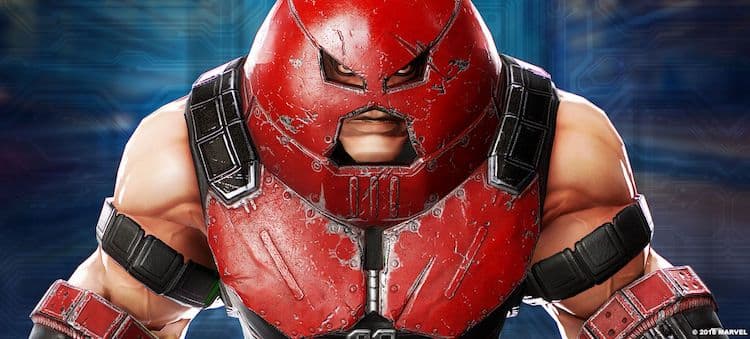 The mystical goliath and latest S.T.R.I.K.E. protector, powered by the Crimson Gem of Cyttorak, is nearly invincible and unstoppable. Use his limitless strength to pound and crush the competition into dust!
Migard is under attack!
After failing to claim the throne of Asgard, Hela has turned her gaze to the rest of the nine worlds, starting with Earth. The Asgardian Avengers team up with three warriors to stop the Goddess of Death's war on the Nine Realms!
In case you missed it, watch cosplayer RealTDragon becomes the Advanced Suit Spider-Man from Marvel's Spider-Man!
The Hype Box
Can't-miss news and updates from across the Marvel Universe!