Games
Published June 18, 2020
6 Things We Know About 'Marvel's Spider-Man: Miles Morales' For PlayStation 5 So Far
Here's what we know about the new game coming this holiday season!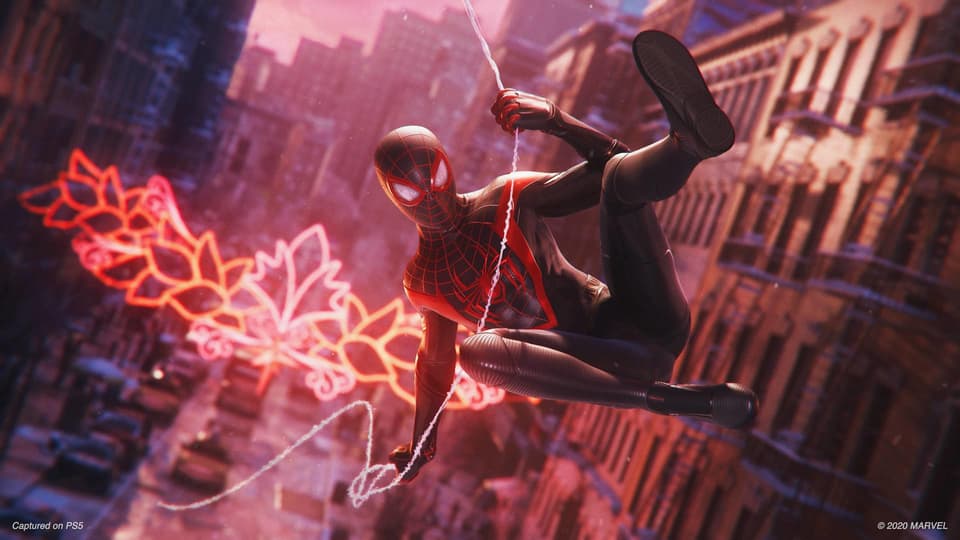 There's a new Spider-Man in town and his name is Miles Morales. Following in the footsteps of the critically-acclaimed Marvel's Spider-Man, Marvel's Spider-Man: Miles Morales is a brand-new addition to the Marvel's Spider-Man universe coming this Holiday 2020 season.
First introduced in Marvel's Spider-Man, Miles is now at the forefront of his own game and we all get to go on this journey with him. Get ready to see a brand-new side of Marvel's New York City from Miles' perspective as he learns how to be a hero.
Marvel's Spider-Man: Miles Morales is a Stand-Alone Game
Even if you haven't played Marvel's Spider-Man, you can jump right in with Marvel's Spider-Man: Miles Morales without missing a beat. The story is completely stand-alone with its own, full story arc, new set pieces, new villains, and unique quests. Peter Parker isn't completely out of the picture but for right now our focus is on Miles.
When Does This Spider-Man Story Take Place
When we first meet Miles again, it's wintertime in Marvel's New York about a year after the events of Marvel's Spider-Man. A war between an energy corporation and a high-tech criminal army has broken out and Miles's new home in Harlem is at the heart of the battle.
What Is The World Like for Miles Morales?
In terms of narrative and gameplay, Marvel's Spider-Man:Miles Morales delivers a full, complete story that packs important, heartfelt, and emotional beats that are essential to the Marvel's Spider-Man world.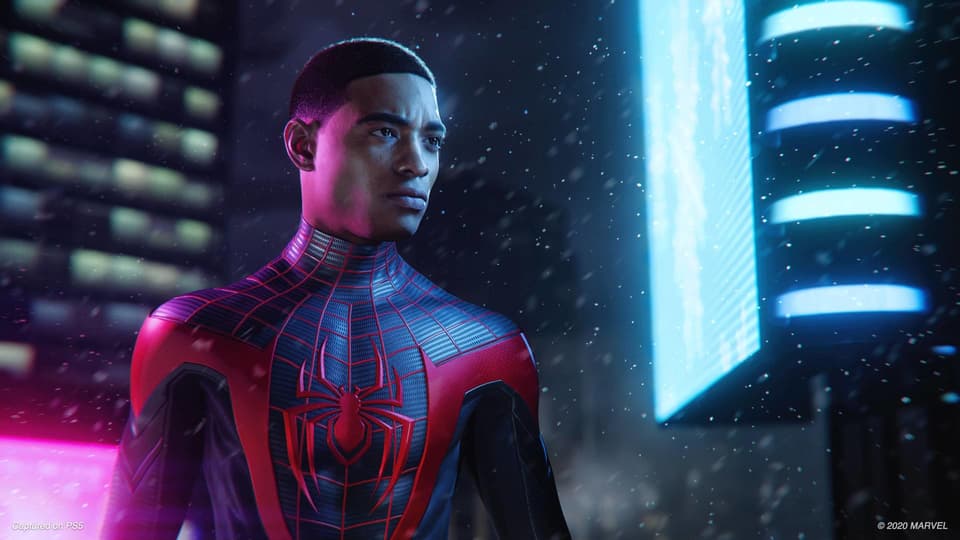 Miles' Powers Differ from Peter's
With Miles being his own Spider-Man, there are going to be new powers to utilize. A few of those abilities include bioelectricity and invisibility. Don't expect Miles to move the same way as Peter – as a younger hero trying to get a grasp on his powers, we'll be along for the sometimes-bumpy ride as Miles web-slings across Marvel's New York.
Marvel's Spider-Man: Miles Morales Perfectly Pairs with PlayStation 5
The new game will show-off near-instant loading, ray-tracing, 3D audio, and the DualSense controller. Additionally, 4D scans, improved skin shading, and spline-based hair make for more realistic looking characters, and many of the city's assets have been updated to take advantage of the new console. This means that players will see, hear, and feel things in a whole new way on the PS5.
When is Marvel's Spider-Man: Miles Morales Available?
Marvel's Spider-Man: Miles Morales arrives on the PS5 this holiday season! Between now and then, be sure to stay tuned to Marvel.com as we learn more about this exciting new entry into the ever-expanding Marvel's Spider-Man world!
To learn more about the development of Marvel's Spider-Man: Miles Morales, watch the video above and then head over to the PlayStation Blog to get commentary from Brian Horton, the Creative Director of the game.
Experience the story of Miles Morales as he faces great, new challenges while learning to be his own Spider-Man, on PlayStation 5, this Holiday 2020!
Want to stay on top of everything in the Marvel Universe? Follow Marvel on social media—Twitter, Facebook, and Instagram—and follow Marvel Games on Twitter! Be sure to keep watching Marvel.com for more news!
The Hype Box
Can't-miss news and updates from across the Marvel Universe!