Gear
Published October 11, 2018
Hasbro Talks Upcoming Marvel Legends Figures
Hasbro's Bobby Vala and Ryan Ting on much-anticipated releases like Professor X, Corvus Glaive & Ebony Maw, and more.
At New York Comic Con this past week, a number of upcoming Marvel Legends toys were unveiled by the team at Hasbro. During NYCC, Marvel.com spoke to Hasbro's Bobby Vala (Senior Product Designer) and Ryan Ting (Manager, Global Brand Development & Marketing) about several of the upcoming Marvel Legends figures fans are excited about, including new releases based on X-Men, Marvel Studios' "Avengers: Infinity War," Spider-Man, and more. 
Charles and Wade and Vehicles!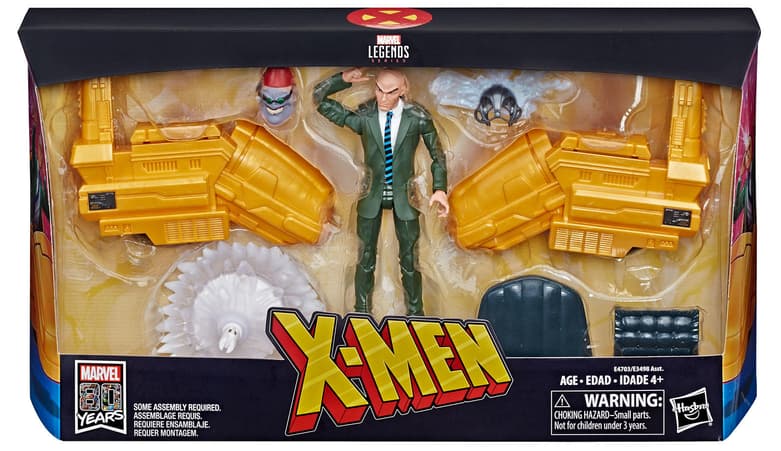 Vala described the upcoming release of the Marvel Legends Professor X with Hover Chair Vehicle as a "long time coming,"adding that when it came to their vehicle series, "For 2019, for Wave One you have Professor X and his hover chair and Deadpool with his Deadpool animal family. At San Diego we revealed these, but for New York we have a few special reveals for these figures. Professor X now comes with a Cerebro helmet along with the psychic effect that attaches onto it. And Deadpool comes with a great sticker sheet so that you can customize your own scooter."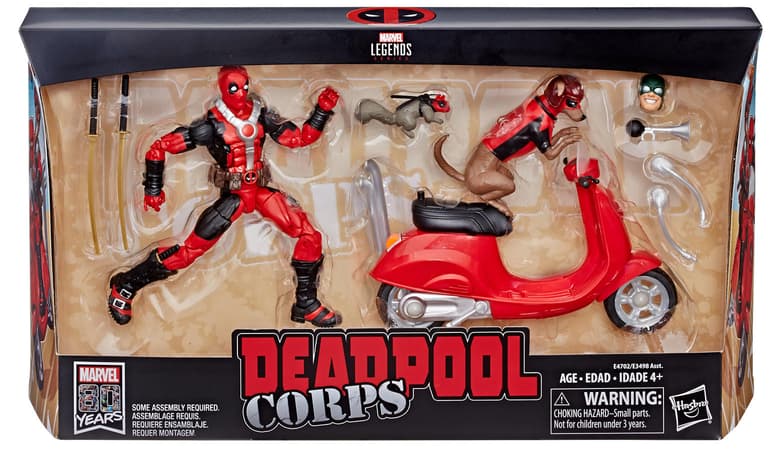 Regarding the animals included with the Marvel Legends Deadpool with Scooter Vehicle, Vala remarked, "That was a really fun one to work on. I wanted to make sure we got all of those guys in there. And they all fit on the scooter! They look great. We're really happy with the way that wave came out. We think the fans are going to love these two characters because they've been asking for Professor X for quite a long time." 
X-Men X-Pands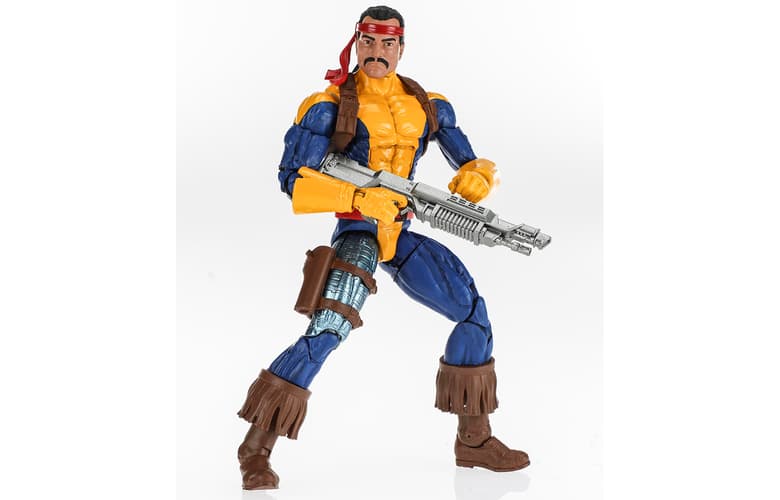 Along with Jubilee and a Build-a-Figure for Caliban, the spring 2019 X-Men wave includes Forge, depicted in his classic 1990s yellow and blue X-Men uniform, and Vala noted, "We're always looking to give people more X-Men and we know how popular 90's X-Men is… We always enjoy getting to work on the X stuff because there's so much of it and it's so ingrained in the fans' perspective on it and it's still so popular now. We enjoy working on it as much as the fans enjoy seeing it." 
Said Ting, "You'll notice Forge's outfit is very reminiscent of the animated [series] look." Asked if we'll eventually see most of the 90s-era X-Men in Marvel Legends, Ting replied, "I think we're well on our way to completing it and are definitely fans of that time period." 
The Remaining Children of Thanos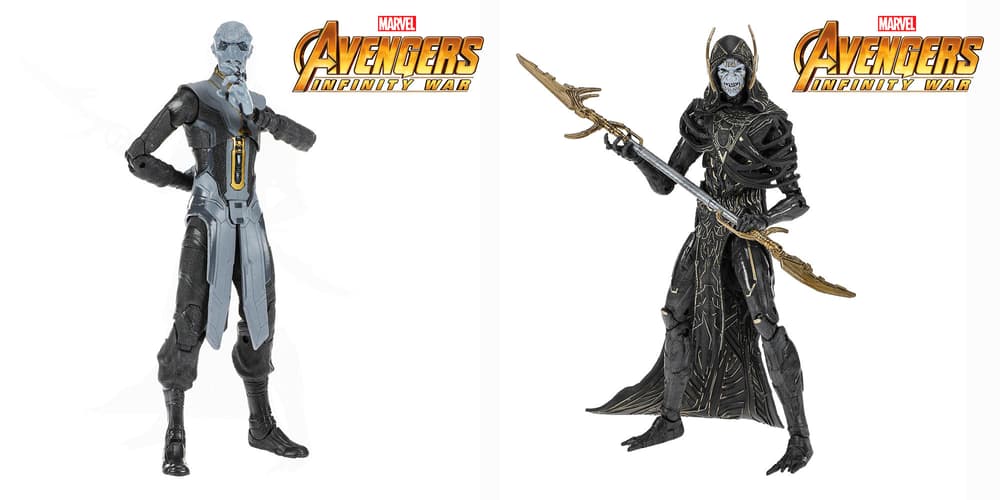 The many fans of  blockbuster hit from Marvel Studios, "Avengers: Infinity War," will be very happy to see a couple of that film's villains are on the way in the Marvel Legends line. Said Vala, "We are now completing the [Children of Thanos], so for 'Infinity War,' we gave you Thanos, Cull Obsidian, and Proxima Midnight, but we were missing two characters from that team. Now we are giving you Ebony Maw and Corvus Glaive."
Said Ting, "We wanted to complete the Infinity War Thanos team as you saw in this year's film. So we'll be giving fans a chance to add that to your collection." 
Spidey vs. Kraven!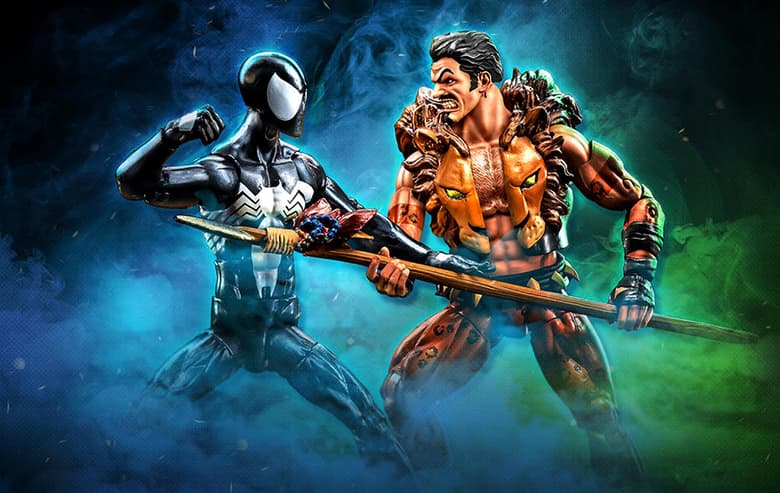 The Marvel Legends Kraven & Spider-Man 2-Pack is notable  because as Vala explained, "This is a classic Spider-Man. It's the KRAVEN'S LAST HUNT storyline. So it's a classic version for Kraven too. We had a great Kraven figure a few years back but this is now the more classic version from that storyline, along with black costume Spider-Man. Peter sports an alternate head with some battle damage, a beat up face, because they had a nice epic battle in that storyline." 
Marvel Studios: The First Ten Years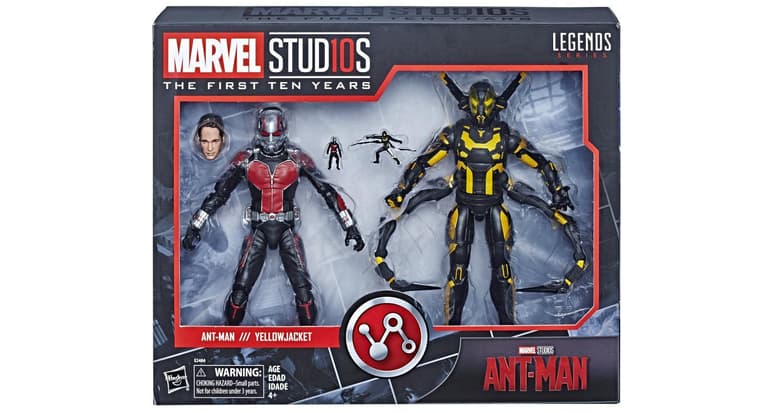 Regarding a recently-released line, the Marvel Studios: The First 10 Years Marvel Legends figures, Vala and Ting said it was great to go back and get to do some characters from earlier MCU films they hadn't initially.
Said Ting, "We knew Marvel Studios had this big celebration this year for their first ten years and we took that as an opportunity to not only bring back updates of characters we have done before like Thor or Tony Stark with improved, photo-real actor likenesses. But also doing tons of characters that we missed the first time around, so that's Yellowjacket, Sif, Red Skull, Ronan, Crossbones, tons of them. It's really a trip down memory lane when you go back ten years." 
The Hype Box
Can't-miss news and updates from across the Marvel Universe!