Gear
Published November 19, 2021
Modern Marvel STORM Arrives in Veve Digital Collectibles
One of the most powerful of the X-Men can now be yours, available November 20th at 11 AM ET!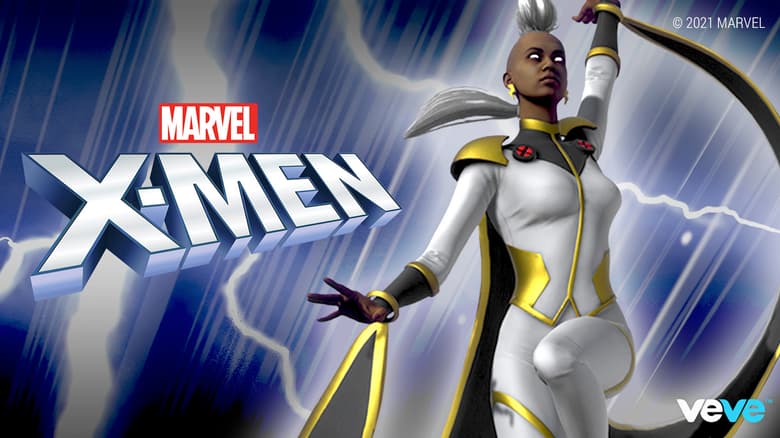 From her childhood as an orphan on the streets of Cairo to her days as a Super Hero saving human and mutantkind alike with the X-Men, Ororo Munroe, better known as Storm, is truly a Modern Marvel. And now she becomes a Modern Marvel amongst digital collectibles with this first appearance release on VeVe on November 20th at 11 AM ET / 8 AM PT.
Modern Marvels are beautiful digital statues feature Marvel's heroes and villains in their most recognizable costumes. Modern Marvel collectibles are a must-have for any showroom. These collectibles are only offered for purchase in a blind box, meaning you won't know which amazing collectible or rarity you have acquired until after your successful purchase. From there, you can continue to expand your collection with additional blind boxes, or interact with other users in the Market on the Veve app to complete your set.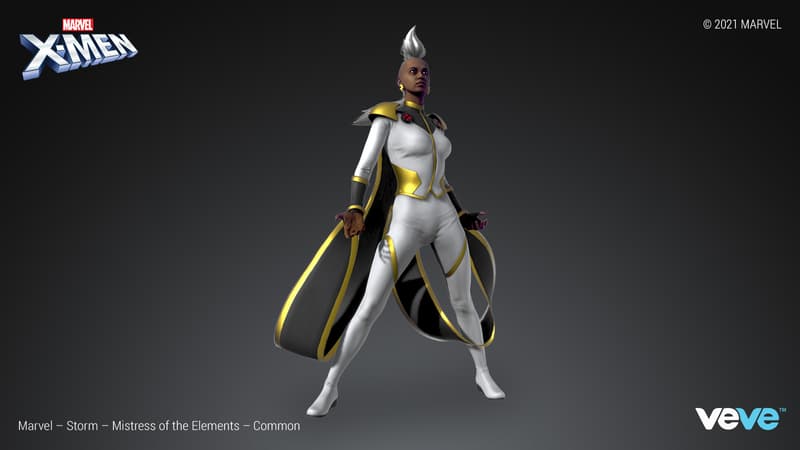 Available via blind box for $50.00 each, you could potentially add any one of the below types of Modern Marvels Storm digital statues:
Storm — Mistress of the Elements: Common
Storm — Windrider: Uncommon
Storm — Queen of Wakanda: Rare
Storm — Animated: Ultra Rare
Storm — Ultimate Animated: Secret Rare
Check out all the Modern Marvel Storm digital statues in the gallery below and be sure to grab yours tomorrow at 11 A M ET / 8 AM PT!
The VeVe Digital Collectibles App is available on iOS and Android devices. Fans can buy and collect a variety of Marvel NFTs; trade and hunt for rare (and even secret-rare) NFT comic books and collectibles; and display their hard-earned collection through fully customizable virtual showrooms. Learn more: VeVe.me
The Hype Box
Can't-miss news and updates from across the Marvel Universe!