Gear
Published April 28, 2020
Mondo Releases Box Sets for 'Avengers: Infinity War' and 'Avengers: Endgame' Scores
Keep Alan Silvestri's scores from the Marvel Studios films on repeat.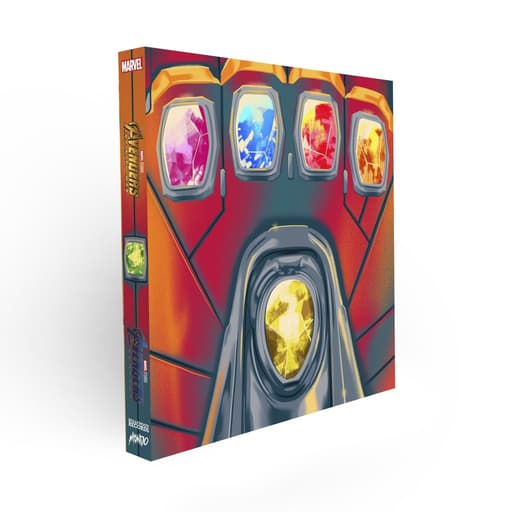 Ten years after the Marvel Cinematic Universe kicked off, and two years after Thanos snapped his fingers, we're still reeling from the events of Marvel Studios' Avengers: Infinity War and Marvel Studios' Avengers: Endgame. If celebrating the year anniversary of Endgame's release with a watch-along wasn't enough, you can now listen along, too, with Mondo's latest soundtrack release for both films from the end of the Infinity Saga. 
Showcasing stunning artwork from Matt Taylor to accompany Alan Silvestri's stunning score, the new box sets are available as individual 3XLP sets, or in one massive 6XLP Box Set.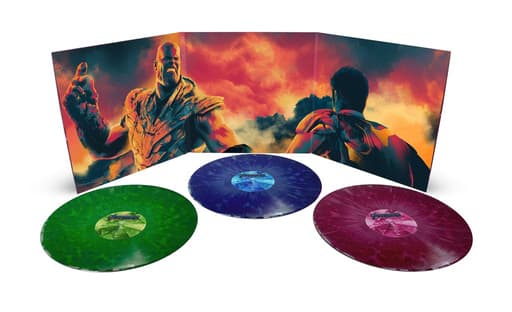 Featuring all-new original artwork by Matt Taylor, housed inside of an exclusive slipcase, the score for each film is housed in their own tri-fold jacket, pressed on 180 Gram "Infinity Stone" vinyl. Slipcase and "Infinity Stone" vinyl colors are exclusive to the box set. Also available as individual OSTs, pressed on 3x 180 Gram Black Vinyl.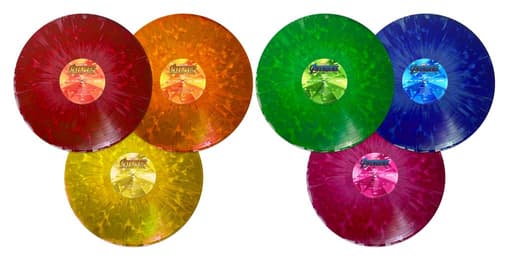 Mondo also has a new Avengers Slip Mat available, which features a design by Bruce Yan. The Slip Mat is 12" diameter dye sublimated double-sided felt, featuring Captain America's Shield on one side, and a grinning Thanos on the other.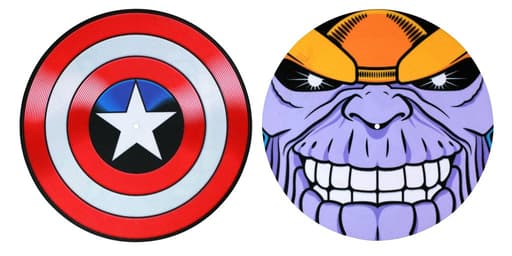 The Hype Box
Can't-miss news and updates from across the Marvel Universe!