Movies
Published April 28, 2020
'Avengers: Endgame' Watch-Along: Directors Anthony and Joe Russo Share Behind-the-Scenes Memories
Stream the movie anytime on Disney+!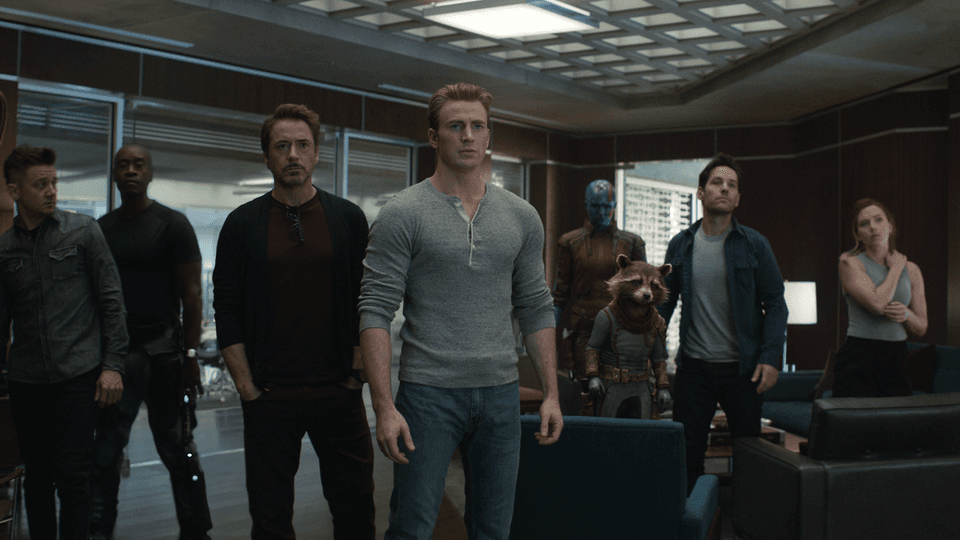 Even clocking in at over three hours, there's never a bad time to watch Marvel Studios' Avengers: Endgame. So, exactly one year and one day after the blockbuster movie premiered in theaters, directors Anthony and Joe Russo took to social media to watch the movie along with all of us — and shared some behind-the-scenes stories and pictures from filming. 
The Russo Brothers — who also directed Marvel Studios' Avengers: Infinity War, Captain America: Civil War, and Captain America: The Winter Soldier — were game to jump on both Instagram Live and Twitter to share whatever they could about the making of the movie, and also what it meant to them.
As the 22nd installment of the Marvel Cinematic Universe, the weight of "sticking the landing" of the film was not lost on the directors, nor the cast and crew. Halfway through their Instagram Live, Tony Stark himself, Robert Downey Jr., joined the chat to talk about the meaning of the film to him (and he also joined the live stream from a bathroom in his house, but that's another story). 
If you missed the Russos' watch-a-long, don't worry! Read on for some of the best tidbits we learned.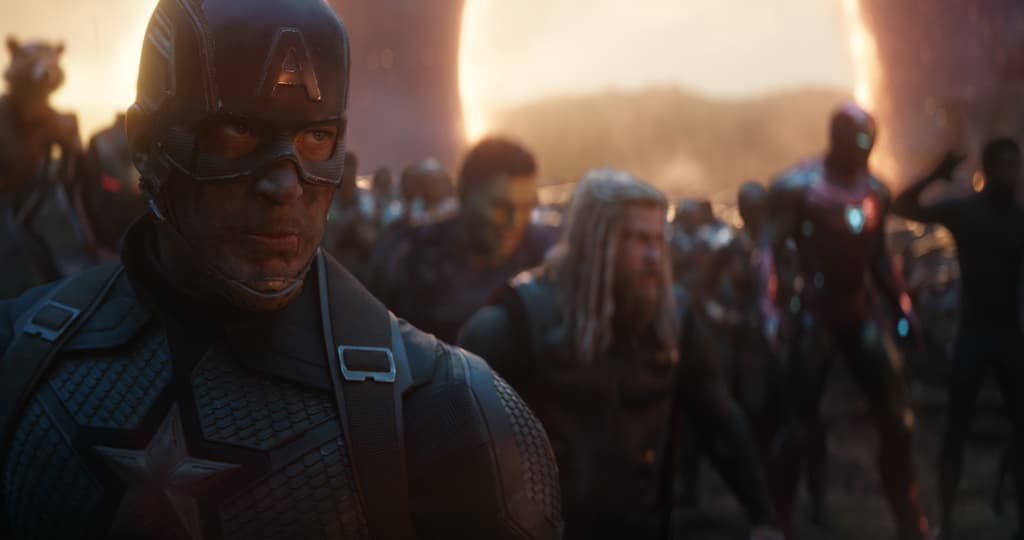 1. Captain America was supposed to have a beard for the beginning of the movie. But, according to the Russos, something needed to be shot out of sequence, so Chris Evans had to shave the beard he had. When it was time to put a fake beard on Evans for filming, no one liked it, leading to the decision that he should be clean-shaven from the get-go. As Anthony notes, " I know there were a lot of upset people about [missing] Cap's beard." 
2. Captain America has also come a long way from saying "language" in Marvel Studios' Avengers: Age of Ultron, considering here when talking about Thanos he remarks, "let's go get that son of a b****." The Russos explained that it was a "hotly debated line" and that it served a purpose as "a punchy line, and a misdirect as to what the mission was going to be."
3. Speaking of that mission, it was always the intention to lead viewers to believe Endgame was going to be a mission tracking down Thanos. "You thought the movie was going to be a space movie and they're going on an adventure to try and stop Thanos. But then we flip that on you and send you down a completely different area…[we wanted to] keep subverting your expectations, keep surprising you."
4. It was Scarlett Johanssen's idea to have two-toned hair for Natasha Romanoff after the five year time jump because she felt Natasha was "at a point where she could care less about taking care of it." As for how many peanut butter sandwiches she ate on set, Joe believes it was around seven, and the actress finally asked for the sandwiches to not have peanut butter in them anymore, because it was getting hard for her to eat and talk at the same time.  
5. The Avengers movies might take us all around the world, but in reality, they're really filming all around Atlanta. As the Russos explained, about 100 yards away from Tony's log cabin in the woods was the location of the Battle of Wakanda from Marvel Studios' Black Panther because they were both filmed on the same compound. 
6. When Downey joined the call, he and Anthony discussed refining Tony's death scene. At one point in the script, it was longer and more complicated, but the actor and directors spent "a lot of time talking about [the] death scene, and we just kept refining it and it got simpler and simpler" since that packed more of an emotional punch. 
7. And yes, all the Avengers are staying in touch. Downey commented that he had recently had a video chat with the six original Avengers. 
8. To film Hawkeye's introduction in Tokyo, the crew actually took over a street in Atlanta for filming.
9. The plot of Endgame called for prior scenes from movies to be recreated, like the Stark Tower scene from Marvel Studios' The Avengers and another elevator scene like the one in Winter Soldier. According to the Russos, while the original Winter Soldier elevator scene took four days to film, the one in Endgame took three since "talking is easier to shoot than fighting."
10. On Twitter, the Russos shared videos of both Evans and Downy's last days — watch them here and here. 
11. Also, this video of Old Cap, just because.

12. As for Anthony and Joe's favorite shot in the movie? It's the last one! Writing on Twitter, "That long crane shot to find Cap and Peggy in the window... our favorite shot in the movie."
You can check out everything the Russos had to share about Endgame over on their Twitter and Avengers: Endgame now streaming anytime on Disney+.
The Hype Box
Can't-miss news and updates from across the Marvel Universe!