Gear
Published November 27, 2019
'One Day At Disney' Showcases The Magic Behind Marvel
Take a peek inside the pages of the upcoming book!
What does it take to bring the magic of Disney to life? If you've ever wondered about exactly what goes into each and every day at The Walt Disney Company, you're about to see what happens from morning to night with One Day At Disney, a landmark book and documentary series on Disney+, both arriving on December 3. 
One Day At Disney is a never-before-seen journey to those off-limit "Cast Members Only" locations and pulls back the curtain, bringing readers and viewers into places they have only ever imagined. Captured on one Thursday in 2019, all the photos in the book were taken on that one day, beginning early in Tokyo before moving onto Hong Kong, Paris, Madrid, the Bahamas, Costa Rica, and dozens of locations in the United States. More than 40 hours after it began, the day ended as the sun set on Disney's Aulani resort in Hawaii.  
In all, 79 different cast members were profiled, including four from Marvel: Nate Moore, Marvel Studios, Vice President, Development and Production; Ryan Meinerding, Marvel Studios, Head of Visual Development; Scot Drake, Walt Disney Imagineering, Creative Executive, Marvel Global Portfolio; and Brie Larson, Captain Marvel in Marvel Studios' Captain Marvel.
In the book, you'll find all sorts of information as to what goes into bringing Marvel Studios to life on the big screen. "I designed Thanos's face and costume for [Marvel Studios'] Infinity War, so that went off to the visual effects house, where they brought in Josh Brolin's performance," Meinerding explains in the book. He also designed the look for Tony Stark's first suit in Marvel Studios' Iron Man, noting that a weld line he put across the helmet, "became something that people were very angry about for a period of time. I didn't see that coming."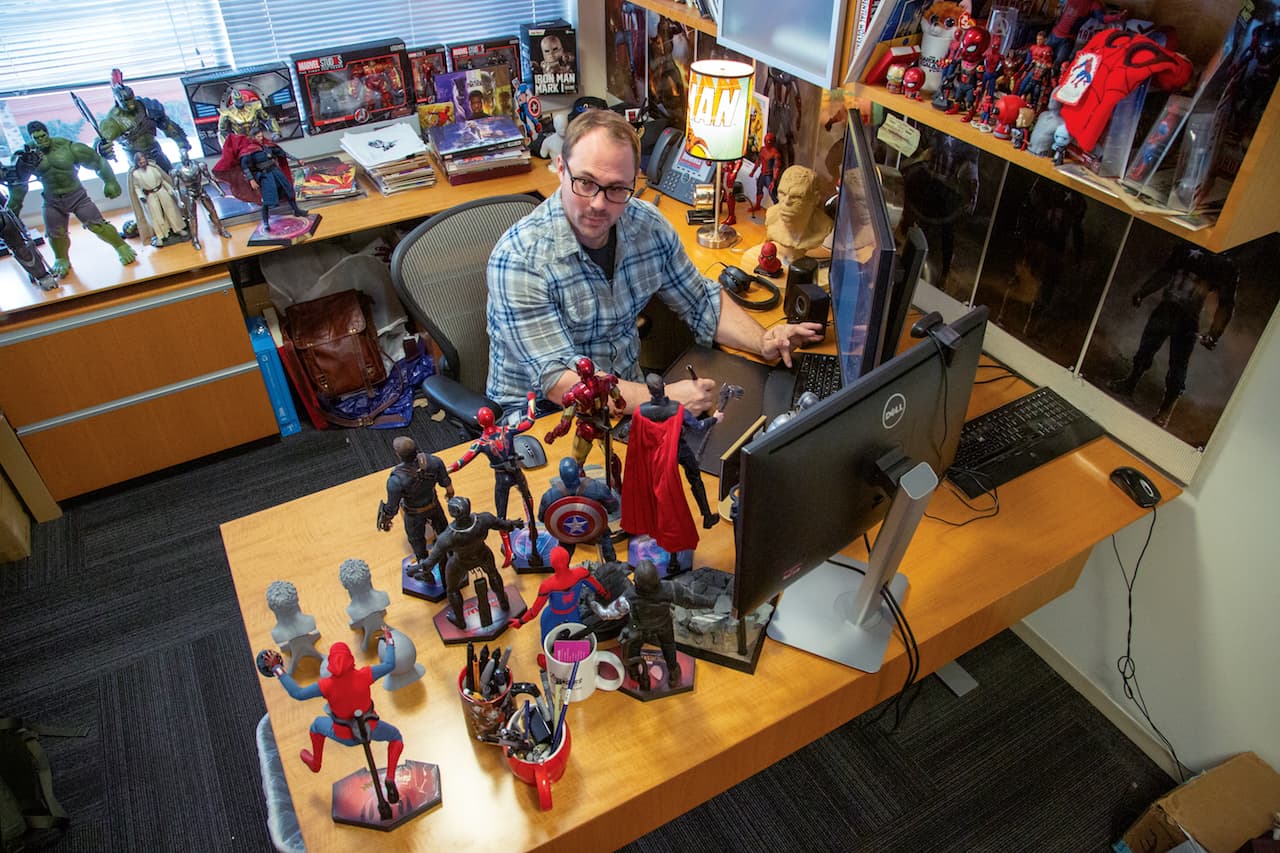 Moore, meanwhile, recognizes that fans are incredibly passionate about the source material and want to see the love they have for these characters translated to the films. "They want to see that you care for the material, but also that you're willing to make the hard choices that can make the property better."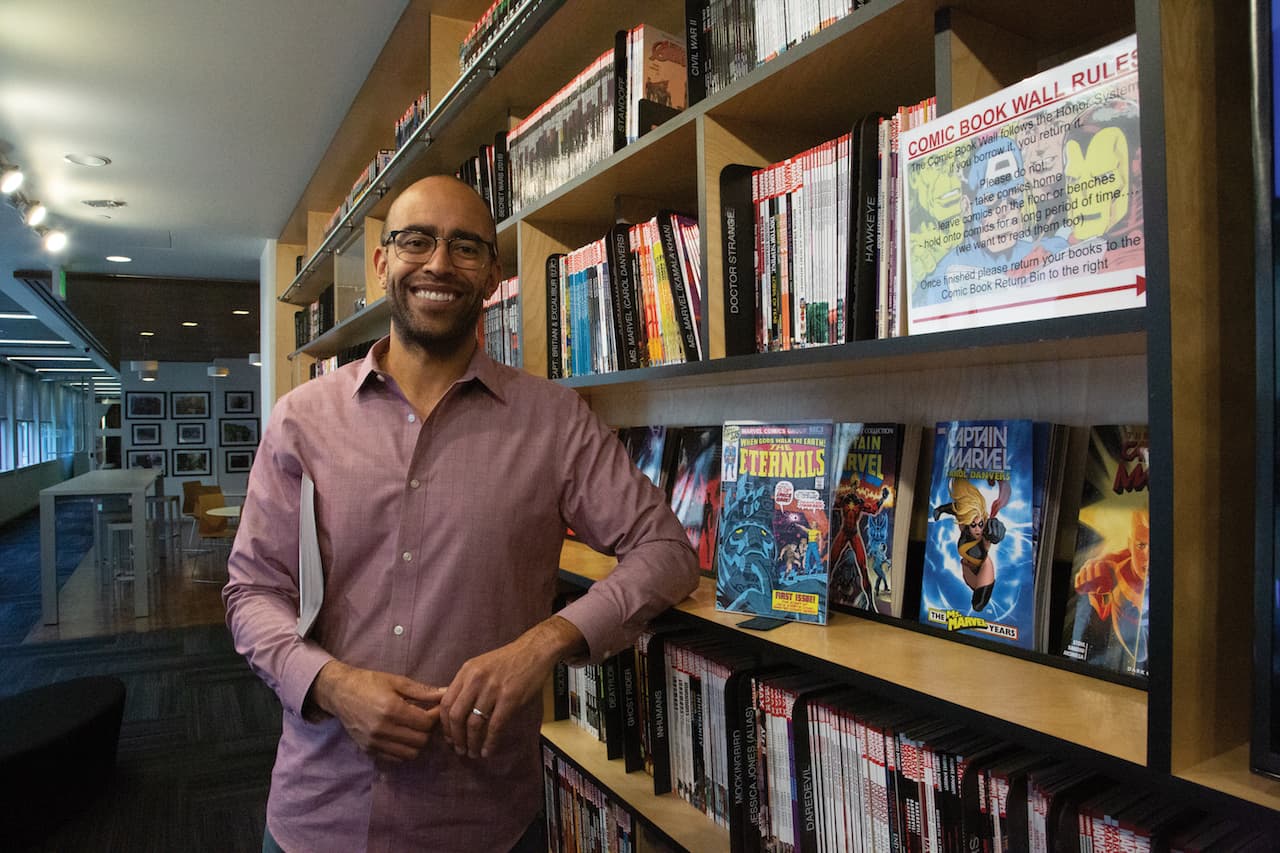 In total, the hardcover book spans 224 pages and includes an introduction by CEO of The Walt Disney Company Bob Iger, while the One Day at Disney documentary will also feature 52 short-form episodes expand the profiles and delve deeper into the essence of what it's like to be a Disney Cast Member.
One Day At Disney — both the book and the feature-length documentary — both arrive on December 3. Purchase the book right here, and Sign up for Disney+ and start streaming now! And be sure to follow Disney+ on Facebook, Twitter, and Instagram for more.
The Hype Box
Can't-miss news and updates from across the Marvel Universe!