Gear
Published March 10, 2021
Shop Marvel Must Haves: The Scarlet Witch
"I don't need you to tell me who I am."
Wanda Maximoff was The Scarlet Witch all along — has a nice ring to it, doesn't it?
The finale of Marvel Studios' WandaVision has Wanda accepting her true powers and the mantle of Scarlet Witch — much to Agatha Harkness' dislike. With a new moniker, and a new look, it can only mean one thing: a bevy of brand new Scarlet Witch items to shop! 
Whether you're looking for Scarlet Witch t-shirts, figures, Funkos, accessories, or full outfits, there's plenty of Wanda Maximoff to go around.  
Two brand new Funkos are now available, showcasing Wanda in her full Scarlet Witch look, seen at the end of the series. One Funko features her flying, and the other has her leafing through the pages of the Darkhold — wonder what she's reading? Joining them is a new Scarlet Witch doll, available only at Shop Disney, along with a new addition to the line of Marvel Legends from Hasbro. Anyone looking to bring home a true Scarlet Witch pièce de résistance can snag The Scarlet Witch sixth scale figure by Hot Toys (pre-orders are open now, and it's expected to ship in Summer 2022).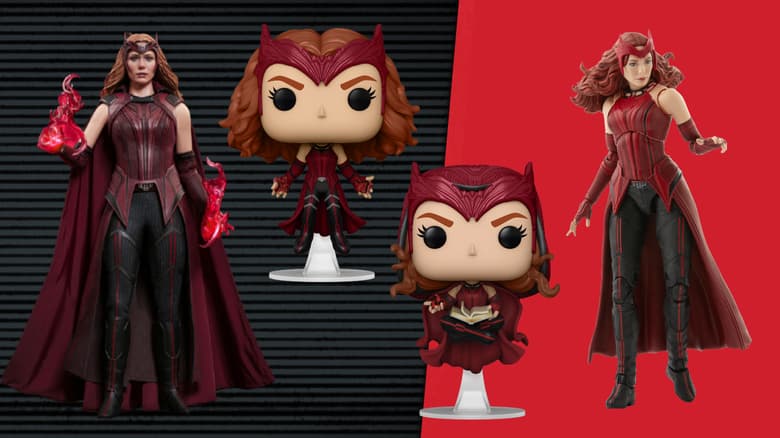 A new look for Wanda means new t-shirts featuring said look, and pick up one of over a dozen different styles. And not only are we celebrating Wanda's final Hero Look, but also her looks through the last few television decades. You can't move forward without looking back, you know.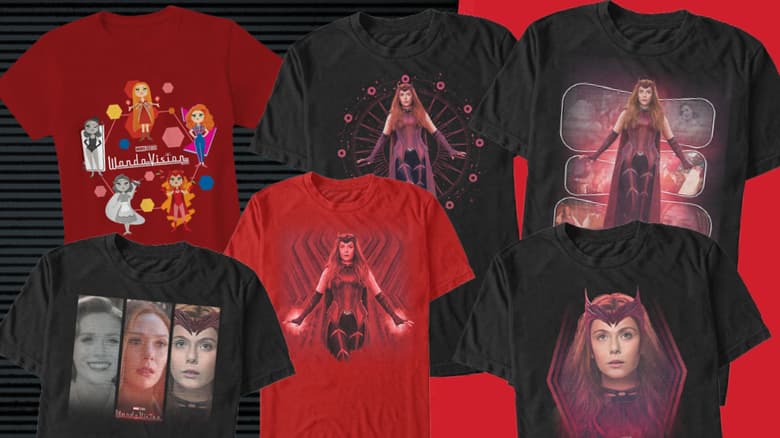 Want to actually channel the full Scarlet Witch look? Her Universe has released not only a Scarlet Witch peplum top, but also leggings to go with it and a cape. No one's going to question your power wearing this. Additionally, completing any new outfit, Ulta will be rolling out a Scarlet Witch inspired makeup collection featuring lipstick, lip gloss, lip liners, blush pallets, eyeshadow, body glitter, a brush set, and more!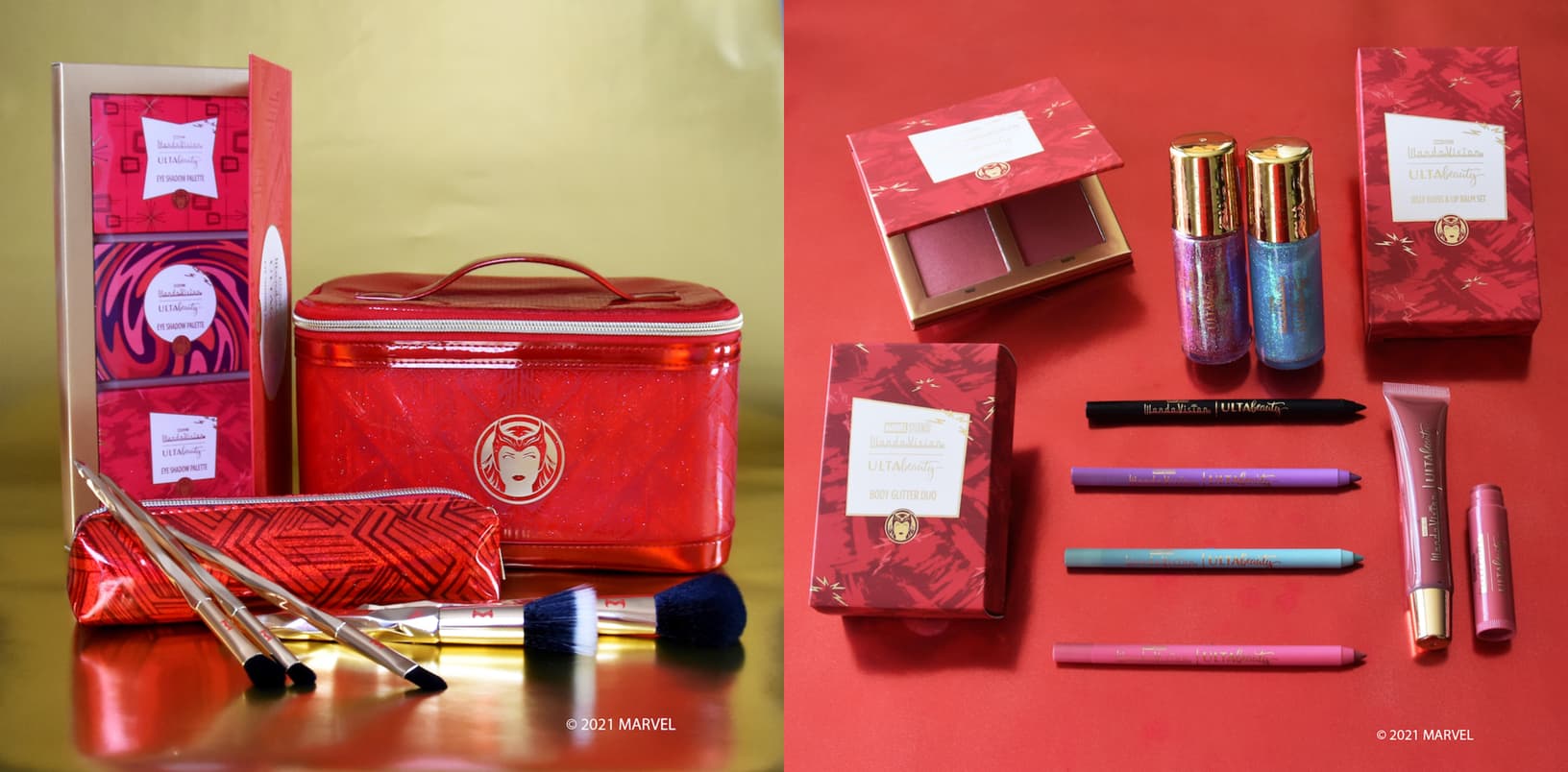 The Hype Box
Can't-miss news and updates from across the Marvel Universe!