Movies
Published May 6, 2019
15 Key Moments from the Trailer for 'Spider-Man: Far From Home'
First and foremost: SPOILER WARNING for 'Avengers: Endgame'!
The official trailer for "Spider-Man: Far From Home" made its debut this morning, marking the first Marvel Studios movie since "Avengers: Endgame" hit theaters. That said, use this as your official warning that this trailer contains spoilers for "Avengers: Endgame." In fact, once you've watched the trailer -- and heeded not just our warning but also Tom Holland's -- you'll realize the first of many notable moments that we noticed:
The whole trailer is a spoiler for "Avengers: Endgame."
If you still haven't seen the movie -- and what's stopping you? -- watching this trailer will definitely spoil key events that occurred in "Avengers: Endgame." If anyone was wondering if "Spider-Man: Far From Home" took place before or after the movie, your answer is now clear: after.
Peter Parker, along with the rest of the world, is mourning Iron Man and Tony Stark
The world lost a hero, but Peter lost his mentor. To say nothing of Happy Hogan (Jon Favreau), who lost his long-time boss and confidante.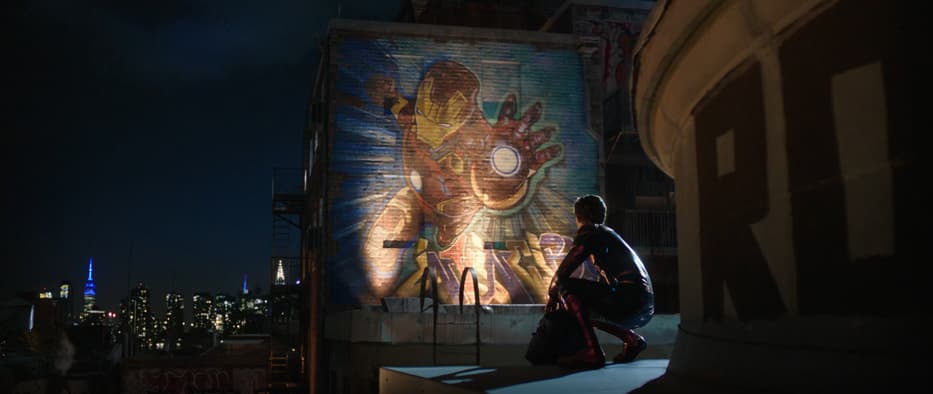 Crimefighting will have to wait, though -- Peter is going on vacation!
And here we get a little more clarification on the subtitle, "Far From Home" -- Peter and his friends are going to Europe for some vacay! Not before he can get a sick burn on some cops, though. Surely, nothing will try to stop them from having a good time...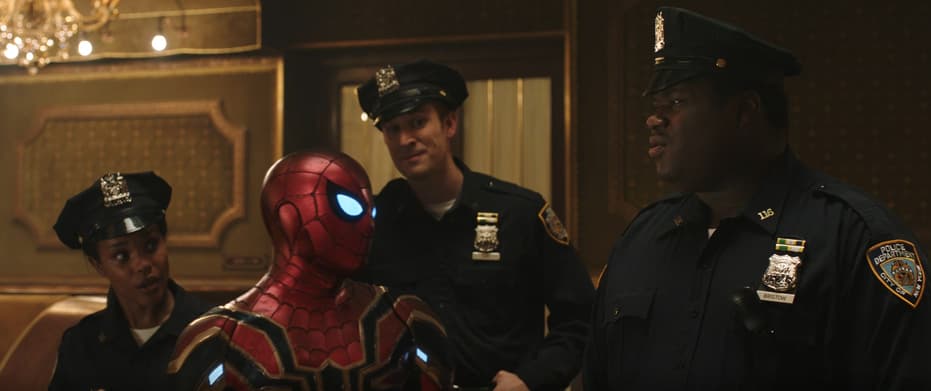 Nick Fury is on the phone. Peter does NOT want to talk to Nick Fury. 
Can't a friendly neighborhood Spider-Man just... not? No. Everyone knows, especially Happy, that "You do NOT ghost Nick Fury."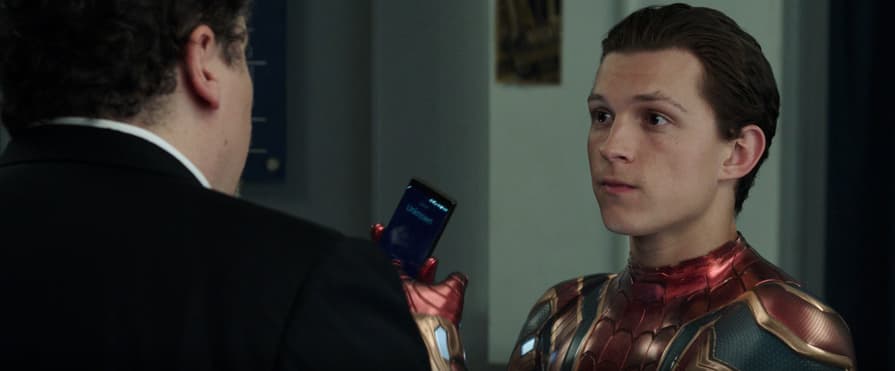 Nick Fury finds Peter anyway -- because he's Nick Fury. And he wants to introduce someone new.
 The first appearance of Jake Gyllenhaal as "Mr. Beck" seems cordial enough -- but he's not from around here...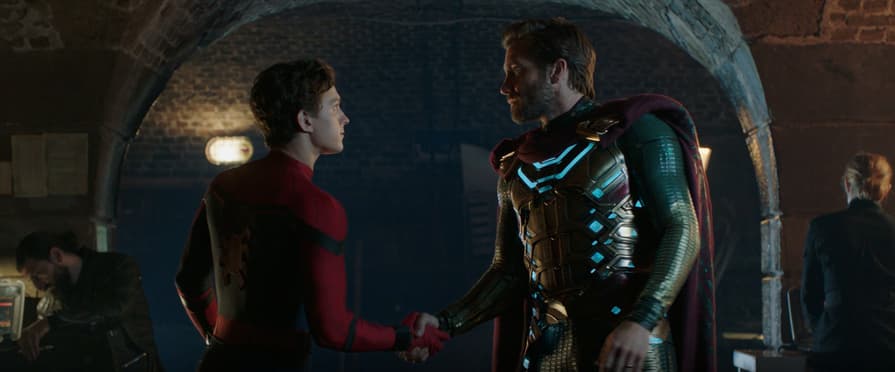 The introduction of the Multiverse!
According to Nick Fury, "the snap" tore a hole in our dimension, causing trouble. Mr. Beck is from Earth, just "not ours," and he needs some assistance. (Also: Who is Mrs. Beck? It's a mystery!) 
This is the first time Carol Danvers is referred to as Captain Marvel in the Marvel Cinematic Universe.
Unfortunately, she's unavailable to help out on this one.
Peter finds out that he's not just a "friendly neighborhood Spider-Man" anymore.
Says Fury: "B*tch please, you've been to space."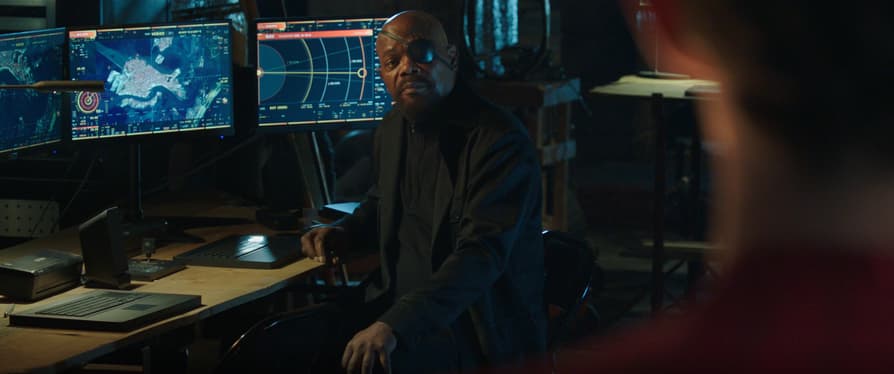 Mr. Beck brought some wicked powers with him.
He seems to be able to withstand some serious attacks with super powers -- to say nothing of that helmet -- he must be up against something pretty dangerous.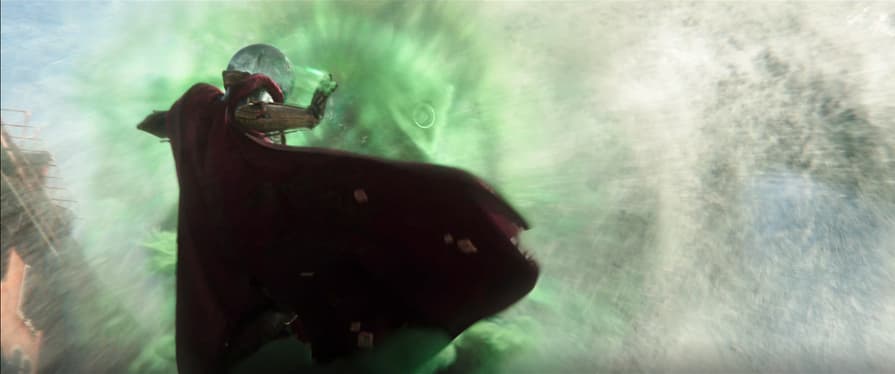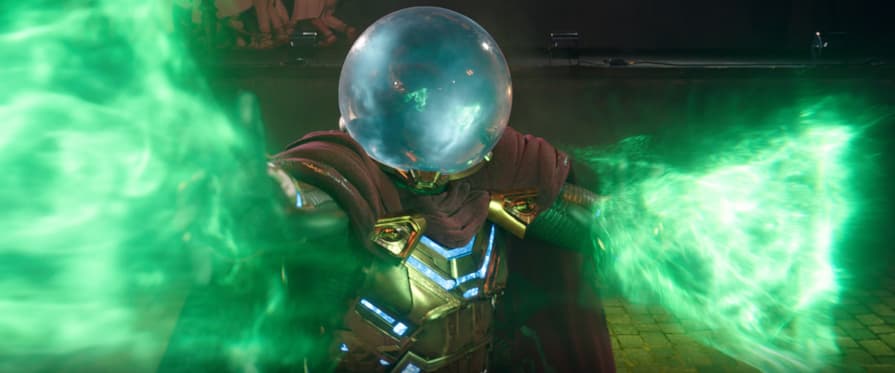 The monsters they're fighting look pretty threatening.
We get a glimpse of the elemental creatures that Spider-Man will have to fight, and they look pretty gnarly! They're also causing a lot of property damage.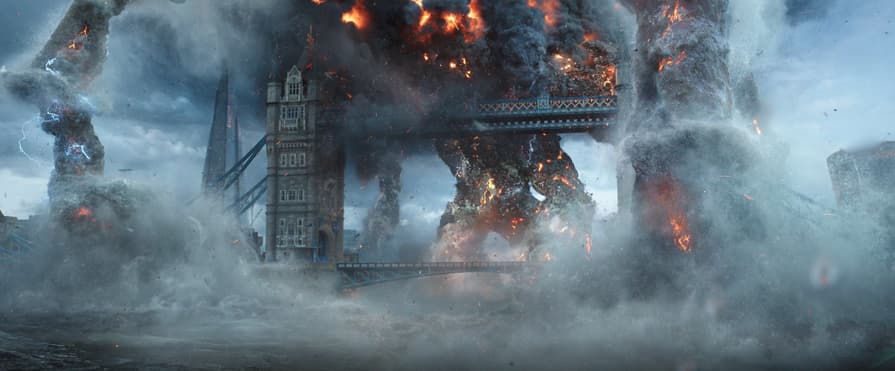 Mr. Beck has definitely lost someone.
No one knows more than Peter that "sometimes, people die." But who did Beck lose?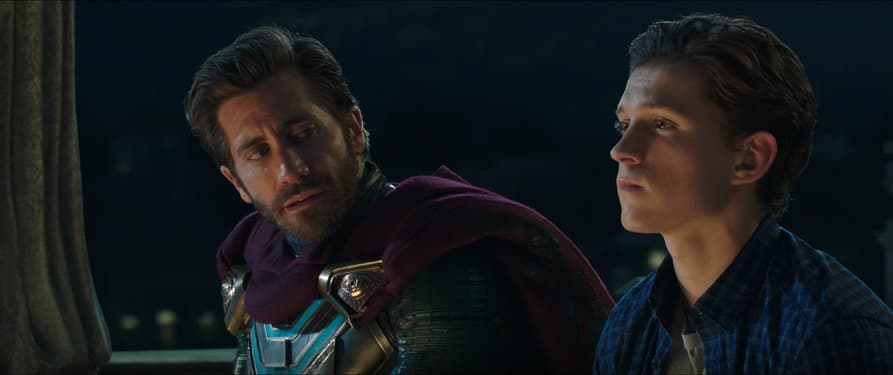 Does MJ know Peter is Spider-Man?
It certainly looks like MJ (Zendaya) is on to Peter's secret identity... maybe she's kidding?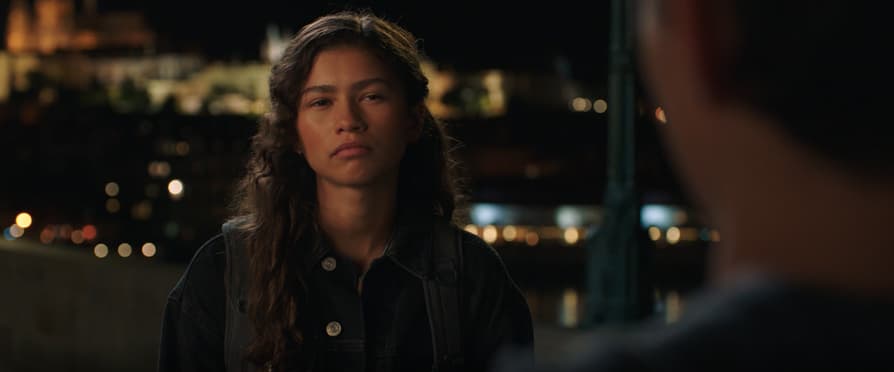 Peter is wearing Tony's HUD glasses.
In case your heart was healing from our collective loss, Peter got to keep some of Tony's tech. A perfect way to segue into...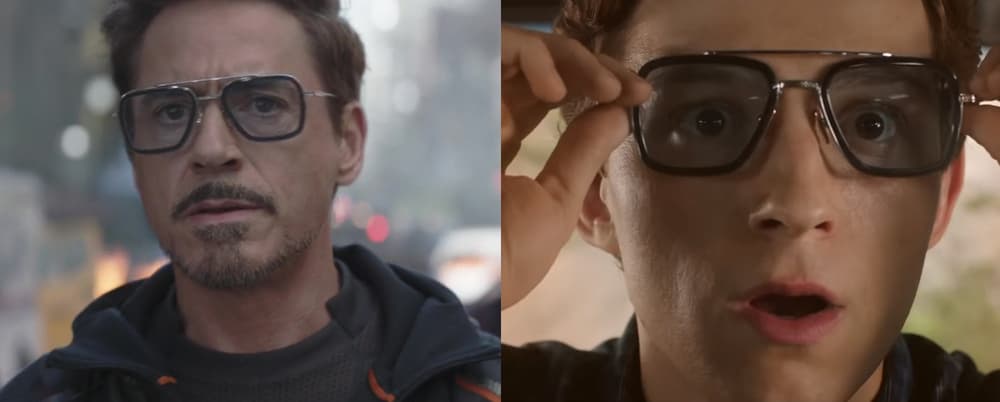 "The world needs the next Iron Man."
Peter has his Iron Spider suit here and gets to play with some new tech, so it's safe to say that at least Tony's influence and legacy survived.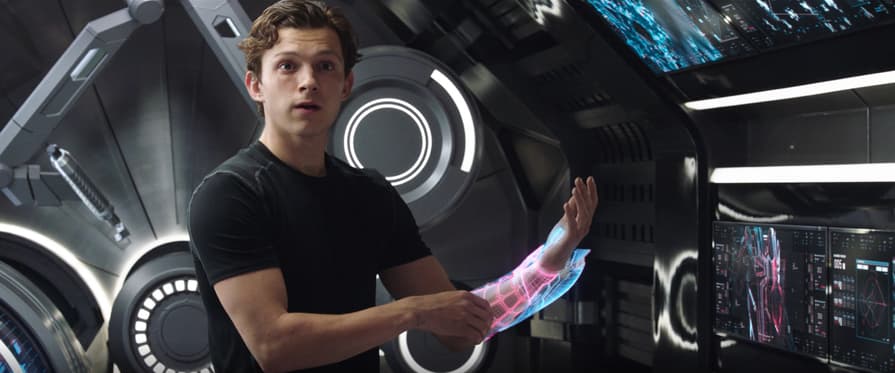 Peter's worlds collide as his friends meet Happy Hogan.
How much longer will Peter be able to keep his Super Hero life secret if his friends know that he works with Tony Stark's former right-hand man?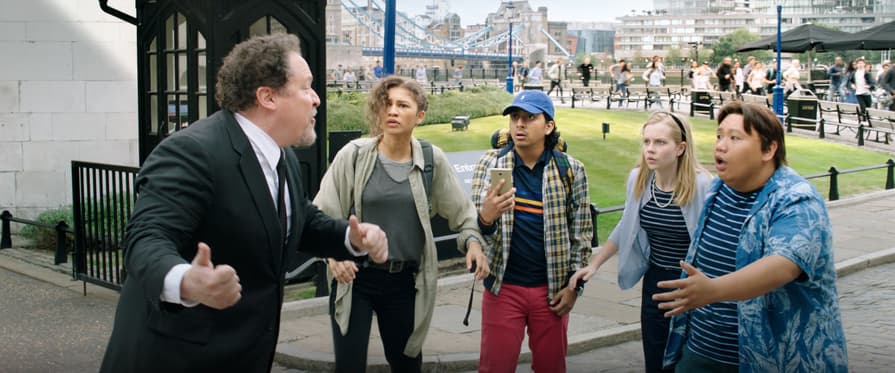 The "Spider-Man: Far From Home" trailer may have raised a few questions, but you'll get them all answered when the movie hits theaters on July 2!
Grab your passport and join Spider-Man in Europe in "Spider-Man: Far From Home," in theaters July 2.
Stay tuned to Marvel.com, follow @SpiderManMovie on Twitter, and like "Spider-Man: Far From Home" on Facebook for the latest on "Spider-Man: Far From Home" as it develops!
The Hype Box
Can't-miss news and updates from across the Marvel Universe!