Movies
Published February 16, 2023
'Ant-Man and The Wasp: Quantumania': Paul Rudd, Evangeline Lilly, and Peyton Reed on the Franchise's MCU Legacy
"To get to do it over the course of almost a decade, I feel a real kind of kinship with the part, with the franchise, with the company. I feel protective of Scott Lang and Ant-Man because of it."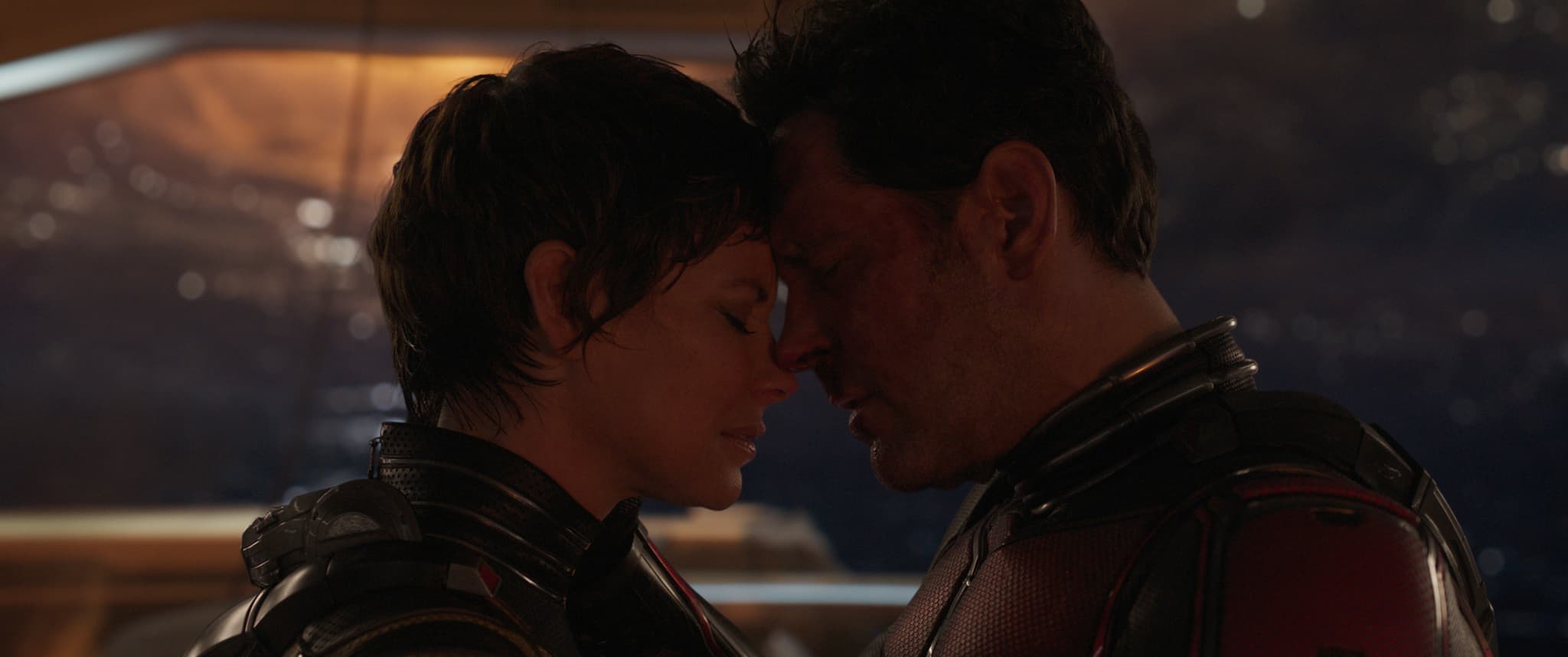 As Phase 5 kicks off with Marvel Studios' Ant-Man and The Wasp: Quantumania , it's two stars still can't believe they've been shrinking, growing, and flying around the MCU for almost the last decade. Paul Rudd first suited up as the titular Ant-Man in Marvel Studios' Ant-Man back in 2015, with Evangeline Lilly finally getting her Wasp wings as that movie concluded. And from there, nothing big, nor small, could stop this dynamic duo.

Heading into the third movie for the Ant-Man and The Wasp trilogy, Rudd can't help but look back at the character and muse on just how important Scott Lang is to him.

"I've never played a part for a long period of time, I never did the same role season after season so this is new to me," Rudd explains. "To get to do it over the course of almost a decade, I feel a real kind of kinship with the part, with the franchise, with the company. I feel protective of Scott Lang and Ant-Man because of it."

Three-time director Peyton Reed also can't believe they're rounding out a trilogy of films, explaining that he always wanted to make a Super Hero film, never imagining he would have three under his belt by now. He quips he "wasn't dumb enough to presume that we were going to get to do three of them, but I dreamed about it in private"

"I love the idea that we were able to do something that fits into the larger tapestry of the MCU but also works as a singular trilogy," he continues. "There is a very clear beginning, middle, and end and an arc to what Scott Lang goes through in the movies. I'm really proud of it."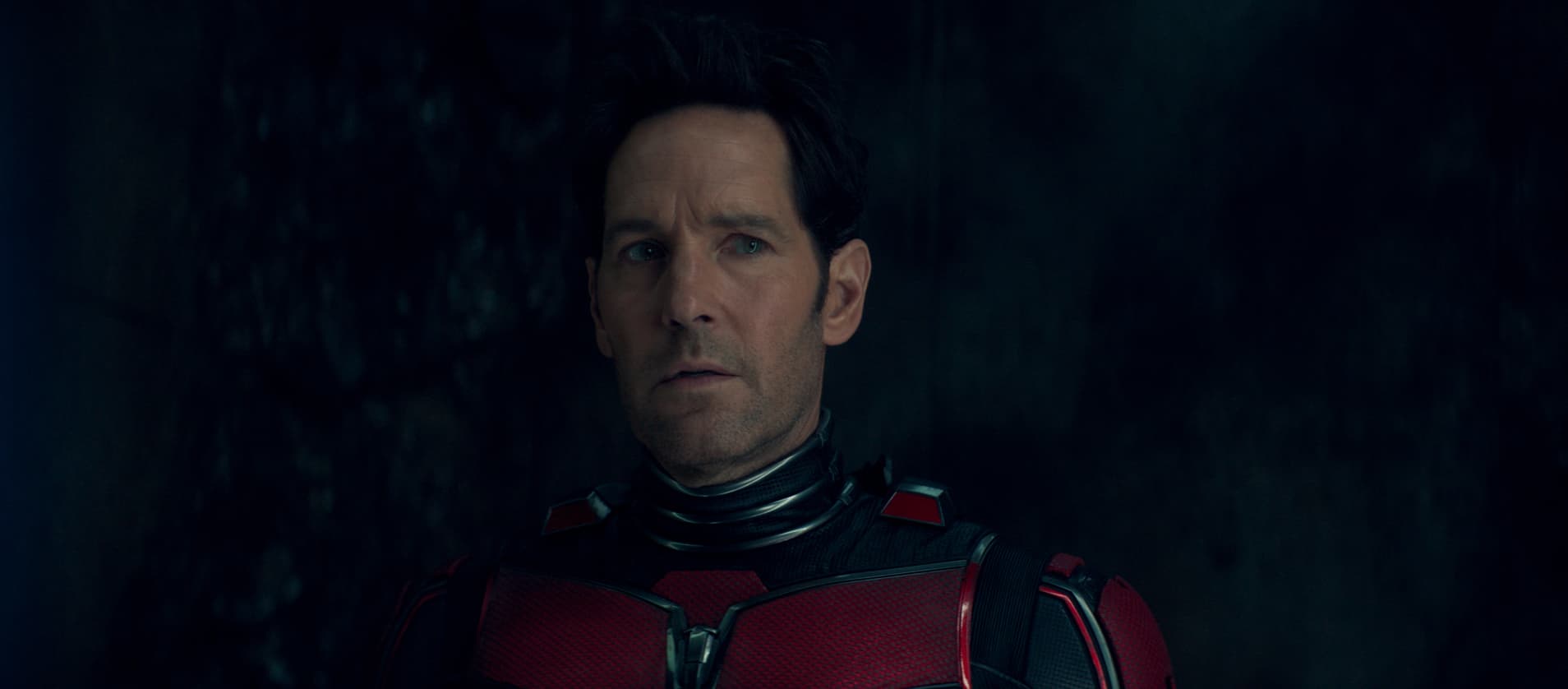 Rudd also loves the fact that Scott throughout all three movies inside and out is an everyman, continuing that on the surface, "there's nothing really extraordinary about [him]."

"He doesn't possess any real super abilities, he's not a god of thunder, he's not big and green and strong, he can't fly. He's just intuitive, smart guy who doesn't really want this and to play a part of a regular guy who doesn't really want this and is forced to be heroic, in a way, has always been fun. It makes it feel different from some of the other characters."

After three movies — and also an appearance in Avengers: Endgame — Lilly feels like she's finally "graduated to a senior" in the MCU, but it wasn't always that way. "I was previously a junior Avenger and we are now an integral part of this new phase of Marvel storytelling and we've been around a little while and there's a lot of new kids on the block."

"When I first joined the MCU I felt like the dorky kid in the corner cause everyone was already such rock stars, the universe was so well established," She continues. "Fans were already obsessed with these people and they've become cultural icons, and in walks me and I'm like, 'hey guys.' I felt really dorky, like I'm not supposed to be here. But here I am it's just been an honor. I think of Marvel as a family, I can't quite believe who's in my family. Every great actor you've ever admired or thought was cool they're all a part of it now and somehow I squeezed in the back door and I don't know how I got away with it but here I am."
And just like Lilly, almost 10 years later, Rudd still can't believe he's part of this team, either.

"In Captain America: Civil War I had that scene where we're on the tarmac and I'm meeting Captain America for the first time and it was the first time that I filmed with [the Avengers] because we had worked on the Ant-Man movies kind off to the side," he explains. "It was almost like there was a locker room and we were all putting on our costumes and I'm sitting there in my, getting into my Ant-Man suit and I'm looking over and you know, Sebastian Stan was putting his silver armor on and Chris Evans is getting into his Captain America suit, and I look over and there's Anthony Mackie and he's got like his Falcon pack…the whole thing was surreal and I felt a little bit like the character I was playing. I even tried to kind of bring some of that to that scene which was fanboying out or just impressed with the Super Heroes that I'm surrounded by, and I still feel that. I still feel Scott has a little bit of that where it's like, can't believe I'm on this team."

It's a team, and an ant-family, that keeps growing over time and has only gotten closer with each passing installment.
"This being the third, there's a sense of family at Marvel like we know each other, we know how we work and we know how to get this stuff done," Reed explains. "For me, it was really gratifying. Paul and I sit around and talk about like, oh we just made a third Ant-Man movie — and we're thrilled and we did not take that lightly. We were determined to make the third one essential and a real trilogy capper."
BIG and small things await! Ant-Man and the Wasp: Quantumania arrives in theaters on February 17, 2023. 
The Hype Box
Can't-miss news and updates from across the Marvel Universe!