Movies
Published February 17, 2023
'Ant-Man and The Wasp: Quantumania' — Scott and Cassie's Evolving Father-Daughter-Hero Relationship
"Scott having to accept his little girl becoming a full-fledged hero in her own right, it feels like a great progression of that central dynamic in the movie."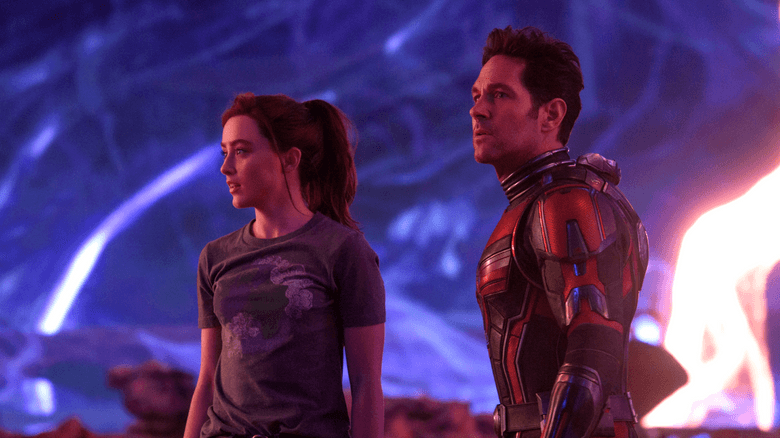 Scott Lang has one goal: to spend time with his daughter, Cassie.

In the first Ant-Man film from Marvel Studios, Scott has just recently been released from prison and is desperate to try and get back some of the time he lost with his young daughter, intent on showing her that he can be the father she needs. By the time Ant-Man and The Wasp rolls around, Scott has cemented himself back in Cassie's life and now refuses to let anything get in the way of hindering that again.

Now with Ant-Man and The Wasp: Quantumania in theaters, Scott's goal of spending time with Cassie is happening tenfold, as the two find themselves stuck in the Quantum Realm (or as Scott suggests, it's just like a fun family camping trip!). After encountering their adversary Kang the Conqueror, Scott's mission switches from just spending time with his daughter to safely navigating the Quantum Realm by her side.

"All he's ever wanted is more time with his daughter and his family and he keeps finding himself in situations where he's taken from them for huge gaps of time," Producer Stephen Broussard tells Marvel.com. "If you look at those reasons, they're always for good reasons. He did the right thing, whether he took down Vista Corp and that brought him to jail, or he helped fight on a cause he believed in Captain America: Civil War and went to the raft for that, or ended up in the Quantum Realm trying to save and heal Ghost. It's always been for these moral reasons, that have separated from his daughter."

In the first two films, young Cassie idolizes her father, even going so far as to suggest that one day she could be his Super Hero partner. It's the sweetest sentiment in the world, and truly tugs on Scott's heartstrings thinking that his daughter wants to be just like him. However, that was then and this is now, and Cassie's spent a good chunk of time without her father around, growing up quite a bit in the process. Now 18 years old, Scott has unfortunately missed another five years of her life, and as director Peyton Reed points out, "It eats at him, he wants to make a connection. At times, he still relates to her as a little girl and not a young woman."

Scott has to reckon with this firsthand because as the movie opens he finds himself picking up Cassie from jail. She doesn't see the big deal and laments him for losing sight of what matters in the long run: looking out for the little guy. In Cassie's eyes, lately, Scott's been taking somewhat of a backseat to heroic deeds after having helped save the world and is maybe resting on his laurels a little too much.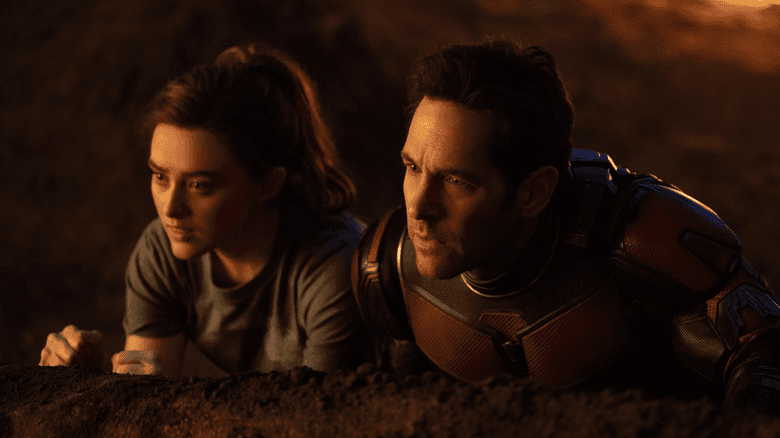 "The relationship Scott has with Cassie has always been the most important thing in Scott's life," Star Paul Rudd adds. "There's a lot of love between these two characters, and it really is at the heart of what these films are about. But, it's much different dealing with a 6-year-old than it is with somebody who's 18…Scott wants to pick up where they left off — he wants to just spend time with her and live a normal life and she maybe has some other ideas."

Throughout the course of the movie, viewers see just how much Cassie has grown up over the last few years, challenging her dad at almost every move. As Broussard puts it, when the creative team first started discussing how Cassie would fit into the overall story, the idea came up asking, "What if there was a Scott Lang in Scott Lang's life? Meaning, he tries to do the right thing, but much to the chagrin of the people that love him, and gets put in these awkward situations or thrown in jail. He suddenly has a daughter who is no longer a little girl, and is kind of following in her father's footsteps, for better or worse."

Just like Scott has done the noble thing in the past, now he has to deal with Cassie doing the same exact thing — but this time in the Quantum Realm.

"She's an adult now and she has her own ideas about how to live her life, what injustice means to her, and how to combat injustice." Reed continues. "That may be different than the way her dad conducts his life. We liked the idea of being able to mine this idea that she's at an age where she can be quite critical of her dad and she looks at him, and it's like, what are you doing, man? You're an Avenger. You're signing books and you're looking in the rearview mirror. There's a lot more justice out there that has to be dealt with."

When Scott and Cassie come across a group of Freedom Fighters opposing Kang in the Quantum Realm, it creates a new interesting dynamic for these two, as it's revealed Cassie has her own suit and is well on her way to saving the day, just like her dad has done so many times before. Is Scott ready to admit that his little girl has grown up?

"She just wants to be a Super Hero like her dad, that's who Cassie is, she just wants to be like her dad," Kathryn Newton, who takes over the role of teenage Cassie, explains. "But as her dad tries to tell her, it's not just about thinking that you can change the world, you really have to do it. To say you're a Super Hero a lot of people are gonna count on you so do you really have what it takes, do you really know enough, do you have the patience? She's learning that it doesn't really work that way when you're trying to save the world."         

"He sees her idealism and he doesn't want to snuff that spirit, but he also knows the downside of that, of blindly chasing after justice wherever you think it needs to be served," Broussard continues. "We love the tension of, she's not a little girl anymore. Suddenly, the shoe is on the other foot. He's getting to experience what he has always put other people in his life through. It felt like a really natural source for tension and growth in a movie."

Soon, whether Scott likes it or not, he's fighting right alongside Cassie.

"Scott having to accept his little girl becoming a full-fledged hero in her own right, it feels like a great progression of that central dynamic in the movie," Reed says.                

"That's one of the themes of the movie is, that growth is never over, and the fight for making the world a better place is never over," Broussard adds. "Cassie is the voice in the picture pushing him forward saying, the fight is not done, Dad — in literal ways in this movie and in unexpected ways. I like that you can zoom into a father-daughter relationship in an argument over a pizza table, and zoom out into a giant Quantum Realm battle, and the thematics hold both of those scales. Using Cassie as a vehicle for that felt like the right time for us."
BIG and small things await! Ant-Man and the Wasp: Quantumania is now playing exclusively in theaters.
The Hype Box
Can't-miss news and updates from across the Marvel Universe!