Movies
Published April 25, 2019
'Avengers: Endgame' Refresher: Ant-Man
Where we last left off with Scott Lang.
No matter how big or small the task, Scott Lang is always up for a challenge. And when you need an Avenger who's good at close-up magic or playing the drums on Guitar Hero, Scott is your guy for that, too. As we head into Marvel Studios' "Avengers: Endgame," let's talk about Scott's many talents as Ant-Man, and also how he's still very much stuck in the Quantum Realm when the movie opens.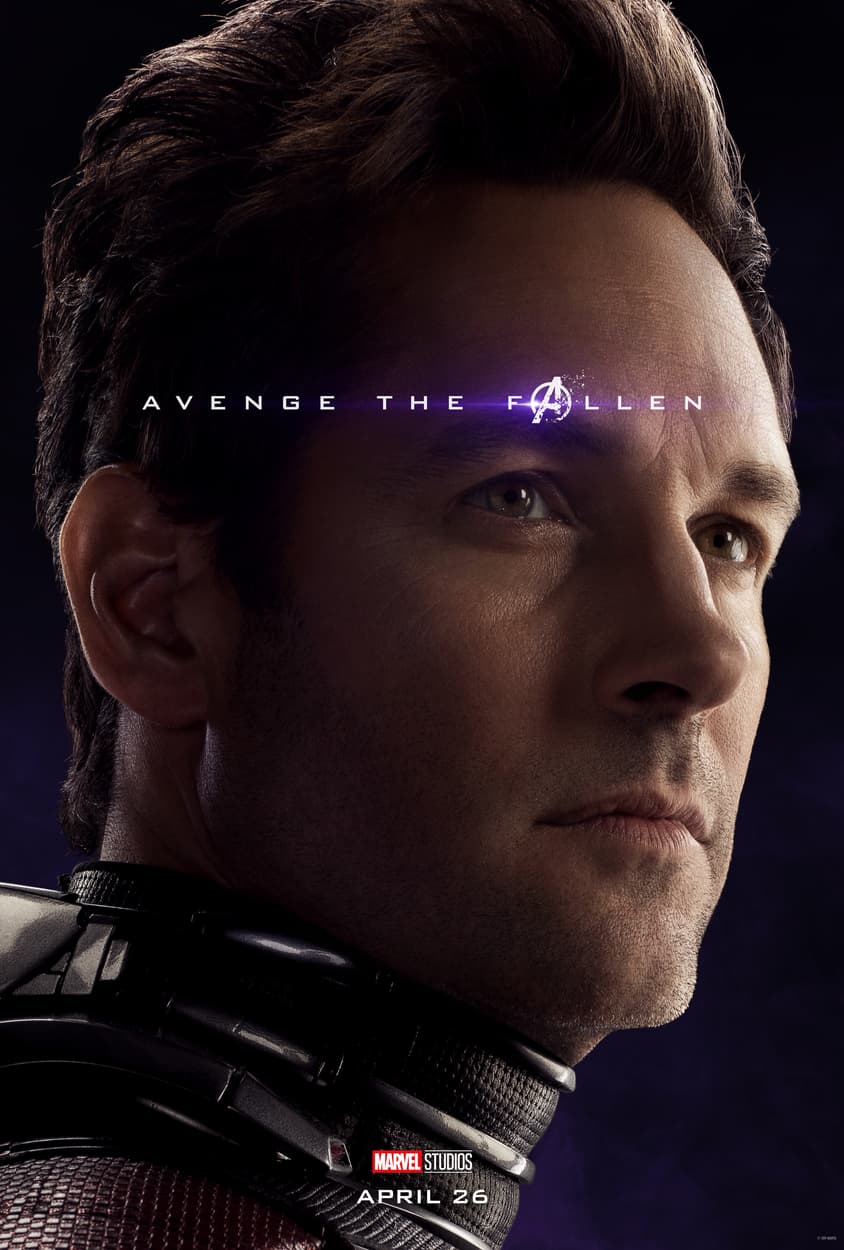 Scott sat out the action of "Avengers: Infinity War" due to the fact that he struck a deal with the FBI at the end of "Captain America: Civil War." During "Ant-Man and The Wasp," he's under house arrest, and with barely days to go on his sentence, he gets wrapped up in a mad dash across San Francisco to save Hank Pym's long-lost wife, Janet Van Dyne, who's been trapped in the mysterious Quantum Realm for decades.
To make a super long story short, Scott's efforts work! Scott teams up with Hope Van Dyne, who has officially taken on the title of The Wasp, as the two battle Ghost across the city, while working against the clock to rescue Janet. The good news is that their efforts are successful, and Janet is freed from the Quantum Realm. The bad news is that Scott accidentally ends up trapped in the Quantum Realm himself.
At the very end of "Ant-Man and The Wasp," Scott heads into the Quantum Realm on a research mission to harvest energy. It's at this exact moment, halfway across the world in Wakanda, Thanos snaps his fingers. On Earth, Hank, Janet, and Hope all turn to dust. This, unfortunately, leaves Scott alone in the Quantum Realm without anyone to call for help.
Somehow (probably not due to his knowledge of close-up magic), Scott is able to get out of the Quantum Realm. We know this because in the released trailers for "Avengers: Endgame," he eventually shows up at Avengers Headquarters, even though the rest of the team has marked him as "missing." And his arrival is sure to be memorable, as we can see that he's got Louis' X-Con van and tries to reintroduce himself to the group by explaining that he met them a few years ago in Germany at the airport and "got really big." That's sure to jog everyone's memory.
As for what's going to happen next for Scott, it sure looks like he suits up as an Avenger again. We see him walking with the others into battle in their spiffy new white suits, and later we see a teeny tiny Ant-Man move a pencil during a battle. Hey, honestly, when going up against Thanos every little bit helps, no matter the size.
See the culmination of the last decade of the Marvel Cinematic Universe. Marvel Studios' "Avengers: Endgame" opens in theaters on April 26. Get tickets on Fandango now!
Marvel Insiders! Experience Marvel Studios' "Avengers: Endgame" in REALD 3D. Redeem your points for 25% off RealD3D tickets on Atom Tickets. Visit marvel.com/insider/rewards for more details. Terms apply.
Follow @Avengers on Twitter, and Like "The Avengers" on Facebook for the latest on the Avengers as it develops!
The Hype Box
Can't-miss news and updates from across the Marvel Universe!