Movies
Published April 19, 2019
'Avengers: Endgame' Refresher: Hulk
Where we last left off with Bruce Banner.
Bruce Banner has seen better days. No sooner does he make it back to Earth that suddenly the planet is being invaded, the Avengers have to destroy an Infinity Stone, and also he's having trouble connecting with his alter-ego, Hulk. As we head into Marvel Studios' "Avengers: Endgame," here's how Bruce got into all these messes in the first place.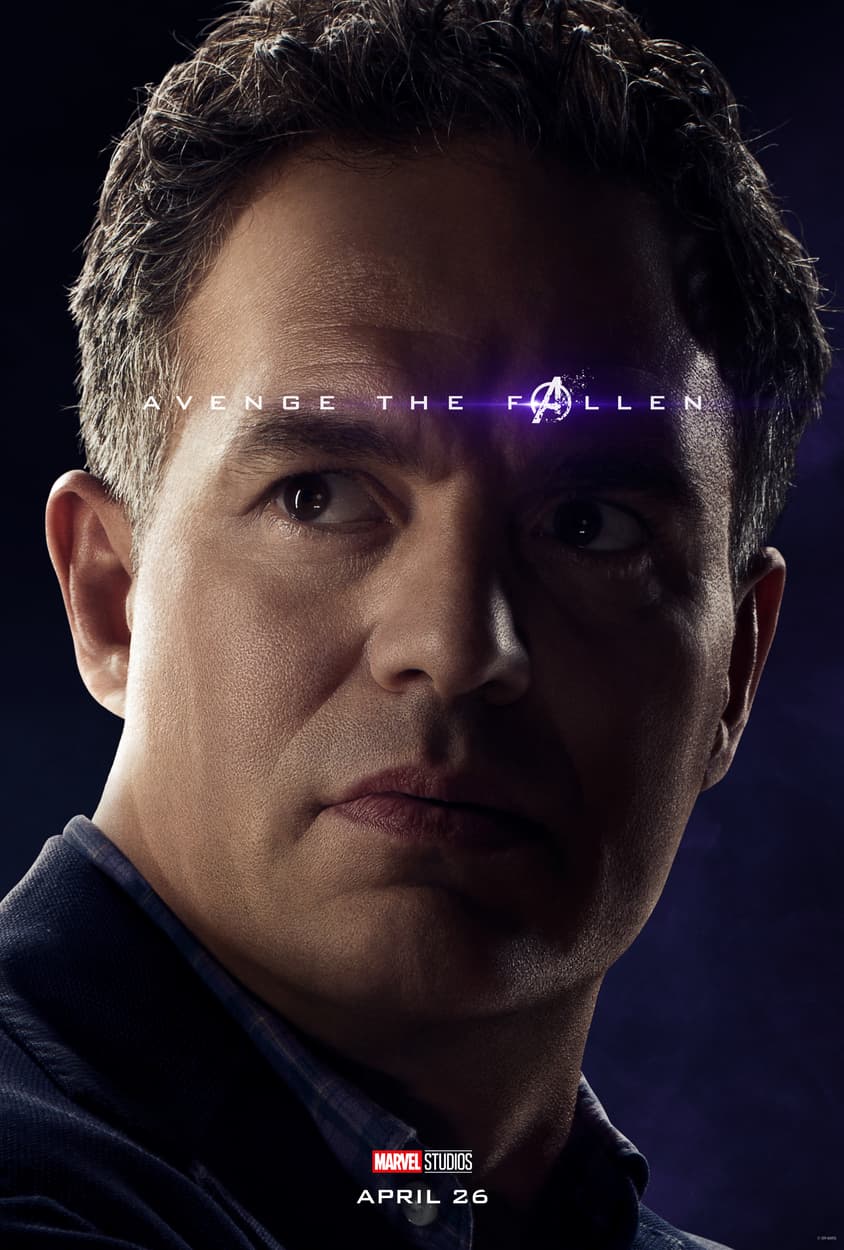 We actually have to go all the way back to "Avengers: Age of Ultron," when Bruce — as Hulk — found himself in a Quinjet. Even though Black Widow called him back to regroup with the others, he cut the transmission short and instead headed out on his own. Somewhere along the line, he winds up as a champion in the Grandmaster's Contest of Champions on Sakaar. This is where Thor finds him in "Thor: Ragnarok," and manages to, for the first time in years, turn Hulk back into Bruce. This is where Bruce and Hulk's communication problems first start, which is something that continues into "Avengers: Infinity War."
Later, Bruce finds himself on a ship with the remaining escaping Asgardians, Thor, and Loki. Thanos intercepts them to take the Space Stone from the Tesseract, because of course, Loki has the Tesseract again. In the ensuing chaos, Bruce, as Hulk, is thrown from the ship and tossed across space where he crashlands on Earth right in the middle of Doctor Strange's Sanctum Sanctorum. Bruce is the one who brings the news that Thanos is coming.
This is then when Bruce learns, on Earth, that he's having trouble connecting to the Big Guy who doesn't want to come out and fight right now. When he travels with the rest of the Avengers on Earth to Wakanda, in hopes of destroying the Mind Stone before Thanos can get it, he suits up in Iron Man's Hulkbuster armor. A Hulk in a Hulkbuster suit? That's like a Hulk-inception.
Though he's kinda clumsy in it, Bruce is able to figure out how to fight and destroys his fair share of Thanos' army. However, it's not enough. Thanos is still able to complete his Infinity Gauntlet and snaps of humanity away.
With Tony Stark gone (no one knows he's still out there, somewhere), now Bruce is the only Science Bro left behind on Earth which means all technical tasks need to go through him. At the end of "Captain Marvel," we see Bruce trying to crack the mysterious pager Nick Fury left behind. Who knows what Bruce will be tasked with doing next, and it more than likely means he's going to remain on Earth. In the released trailers for "Avengers: Endgame," we don't see Bruce suit up in any sort of armor like the rest of the Avengers. There's also no sign of Hulk either and maybe Bruce still can't get him to come out in a time of need.
Right now, it's not clear just how Bruce is joining the fight, so we'll have to wait and see. Here's hoping that Hulk comes along for the ride, too.
See the culmination of the last decade of the Marvel Cinematic Universe. Marvel Studios' "Avengers: Endgame" opens in theaters on April 26. Get tickets on Fandango now!
Marvel Insiders! Experience Marvel Studios' "Avengers: Endgame" in REALD 3D. Redeem your points for 25% off RealD3D tickets on Atom Tickets. Visit marvel.com/insider/rewards for more details. Terms apply.
Follow @Avengers on Twitter, and Like "The Avengers" on Facebook for the latest on the Avengers as it develops!
The Hype Box
Can't-miss news and updates from across the Marvel Universe!