Movies
Published April 22, 2019
'Avengers: Endgame' Refresher: Okoye
Where we last left off with one of Wakanda's greatest warriors.
How does the fiercest warrior in all of Wakanda react when faced with great tragedy? That's what we're going to find out when Marvel Studios' "Avengers: Endgame," hits theaters this week and we learn Okoye's next move following Thanos' snap.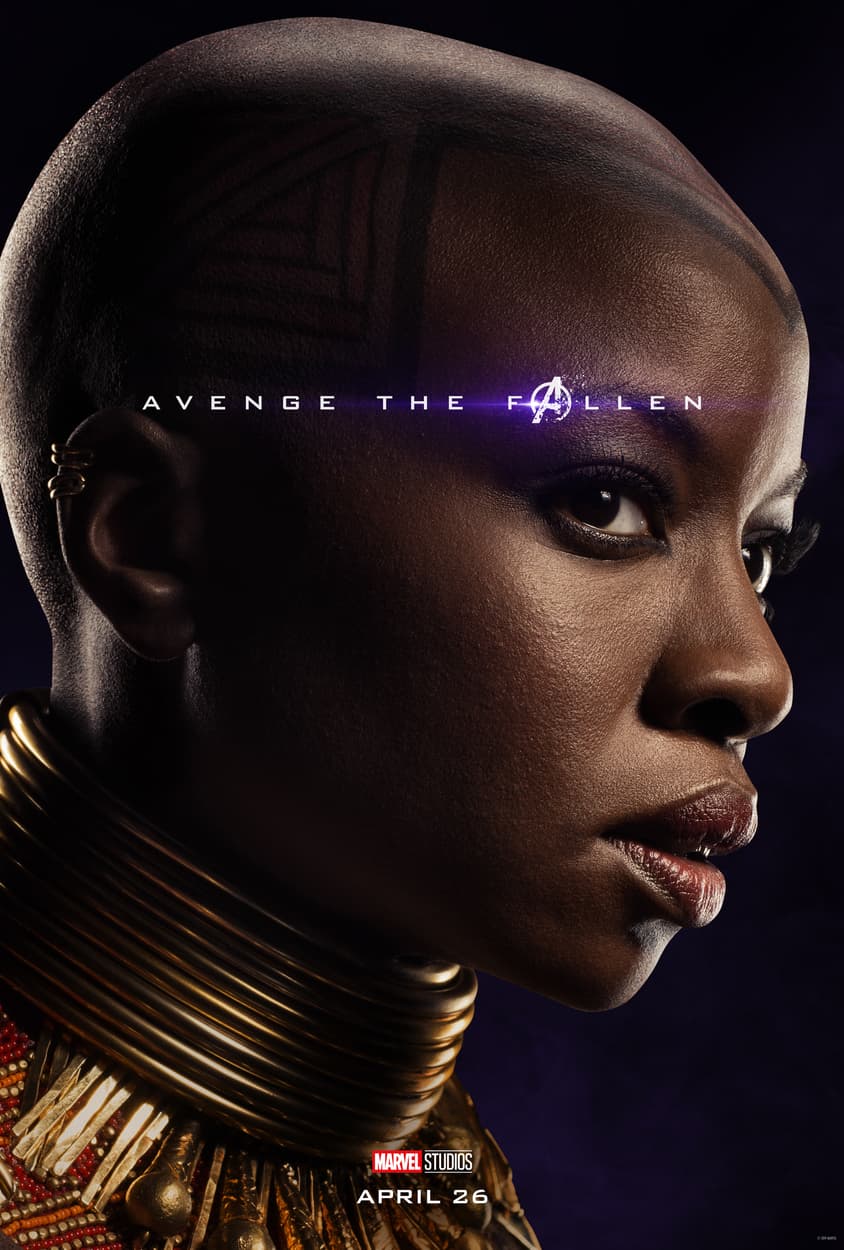 We first met Okoye in "Black Panther" and learned that she's not only the most skilled fighter in Wakanda not wearing a Black Panther suit, but she's caring, sassy, and you don't want to get on her bad side. As a long-time member of the Dora Milaje, she's one of King T'Challa's most trusted companions, so it's no surprise that she's always ready to follow him into battle.
Okoye does this not only in "Black Panther" but then again in "Avengers: Infinity War" when Thanos' army invades her hidden African country. She is more than ready and willing to step up and fight, along the way taking down her fair share of introducers into her homeland. One incredibly memorable scene shows Okoye fighting alongside Black Widow and Scarlet Witch as the three of them work together to defeat Proxima Midnight.
But, this victory is unfortunately short-lived. No sooner does it feel like our heroes finally have the upper hand that Thanos manages to collect all the Infinity Stones, completing his Infinity Gauntlet. With one single snap, Thanos wipes away half of humanity. For Okoye, she witnesses first hand as T'Challa slowly starts to disappear before her eyes. Her facial expressions change from confused, to shocked, to completely terrorized as she tries to grapple with the horrors she's witnessing.
What's Okoye going to do now? Obviously, fight — something she's always done, and always going to do. However, from the released "Avengers: Endgame" trailers we haven't seen Okoye pop up yet. She could be anywhere in the world right now, preparing however she does for war, whether that be at Avengers headquarters or Wakanda. But, while we haven't seen her in the trailers, we have seen her standing tall and proud on all the "Avengers: Endgame" posters, her Vibranium Spear in hand. Wherever she is, she's ready to take on whatever comes her way next.
See the culmination of the last decade of the Marvel Cinematic Universe. Marvel Studios' "Avengers: Endgame" opens in theaters on April 26. Get tickets on Fandango now!
The Hype Box
Can't-miss news and updates from across the Marvel Universe!