Movies
Published April 12, 2019
'Avengers: Endgame' Refresher: Thor
Where we last left off with the God of Thunder.
There are many valuable lessons to take away from "Avengers: Infinity War," and as we head into "Avengers: Endgame," it's time to revisit one of the most important ones. It's also a lesson Thor's never going to forget again: Always go for the head.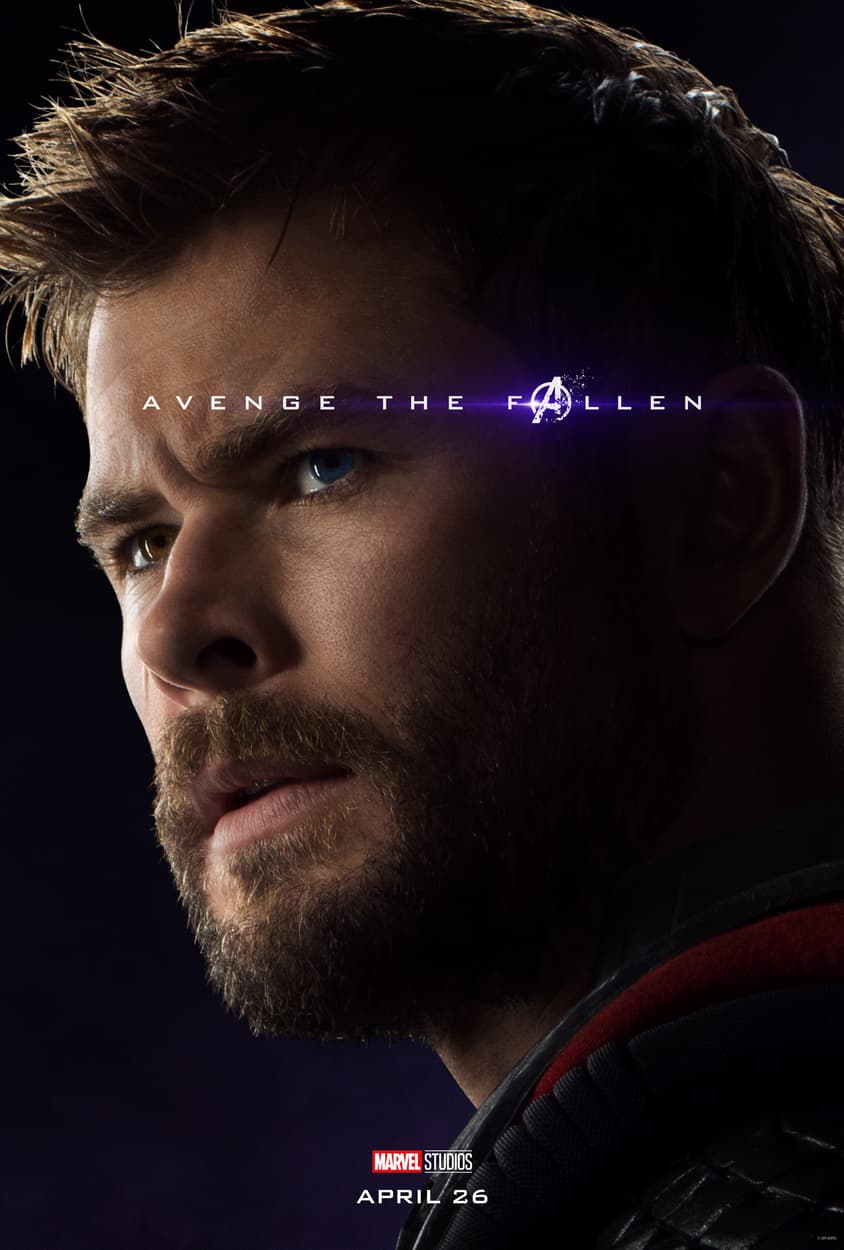 The God of Thunder has had a very up and down past few years considering the events on Asgard, and "Infinity War" opens with another blow for Thor when Thanos kills Loki. This sets Thor on a path to avenge his brother's death (and the deaths the Asgardians on his home world), and he spends much of "Infinity War" trying to get face-to-face with Thanos. Since Mjolnir was destroyed in "Thor: Ragnarok," he's got to find a new weapon. Along the way, Thor also finds a new eye.
The eye is supplied from Rocket, who of course has a stash of eyeballs tucked away. The hammer is a little bit harder, as Thor travels to Nidavellir to forge a new battle-ax called Stormbreaker. (The handle for it is supplied by Groot.) Now traveling back to Earth, Thor is ready to take on — and hopefully defeat — Thanos.
While the Avengers manage to take down Thanos' army, Thanos himself is a different story. In a flash of lightning, Thor throws Stormbreaker at Thanos and strikes him right in the chest. Thor actually pushes Stormbreaker further into Thanos' chest, as the Mad Titan screams in anguish. It certainly seems like Thor's managed to not only end the battle, but also Thanos. However, while he's definitely injured, Thanos isn't so badly injured that he still can't move his hand. Telling Thor, "You should have gone for the head," Thanos snaps his fingers and disappears to somewhere else in the galaxy.
Thor had Thanos in his grasp, thought he had killed him, and instead he got away. It seems the ramifications from not killing Thanos have carried over to "Endgame." Just like the other remaining Avengers, he's willing to do "whatever it takes" to save those who have been lost and stop Thanos, once and for all.
From the released trailers for "Endgame," it also looks like Thor's going to have a brand new friend in Captain Marvel, who's finally with the rest of the group. While others might be startled by Stormbreaker flying across the room and into Thor's hand, Carol barely flinches. Noting, "I like her," Thor and Captain Marvel might just end up being our new favorite Avengers duo.
Curious how the cast of "Avengers: Endgame" feels about Thor's showdown with Thanos? Watch the cast shed light to their personal feelings while reading a kid-friendly version of the film.
See the culmination of the last decade of the Marvel Cinematic Universe. Marvel Studios' "Avengers: Endgame" opens in theaters on April 26. Get tickets on Fandango now!
Follow @Avengers on Twitter, and Like "The Avengers" on Facebook for the latest on the Avengers as it develops!
The Hype Box
Can't-miss news and updates from across the Marvel Universe!