Movies
Published July 5, 2018
Bringing the Costumes to Life on Marvel Studios' 'Ant-Man and The Wasp'
The Wasp even has her own custom color!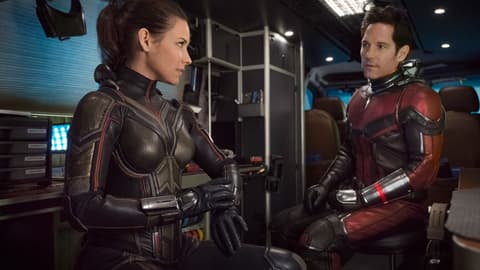 Clothes may make the man, but an extraordinary suit makes for a spectacular Marvel Studios' "Ant-Man and The Wasp." These two unique heroes need very unique suits—shrinking and growing means movability is a factor—and it needs to look good no matter what size realm you reside in.
Head of Specialty Costume Ivo Coveney worked on the first Marvel Studios' "Ant Man," and found the experience so rewarding, he was happy to come back for "Ant-man and The Wasp." He spoke with a small group of press during a set visit last summer about the ins and outs of creating super suits for super small heroes.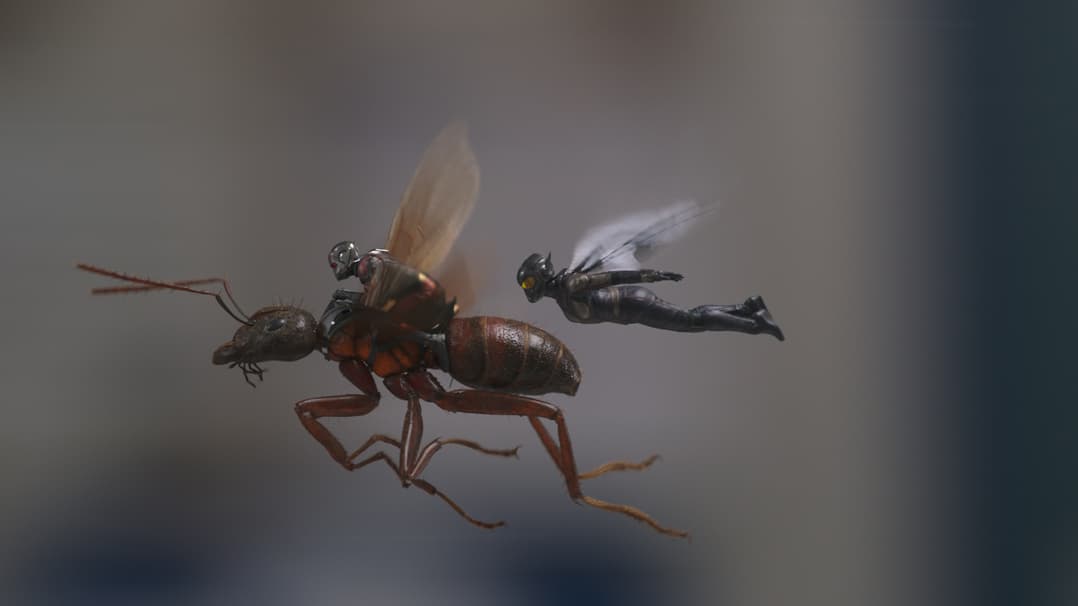 The very first Ant-Man suit was very simple noting the feel of a motorcycle suit with futuristic elements. "Now when you look at the helmet, it's just refined.... It's a massive change between what we did on the first one to 'Captain America: Civil War.' And then from 'Civil War' to this; it's just refinements and cleaned up and, and honing down," described Coveney about how they came to the fine-tuned version for "Ant-Man and The Wasp."
As for The Wasp herself, the concept art wasn't exactly functional. "It's like all leather. And quite often when we get a concept—concept artists do beautiful, beautiful work—but they don't always fully understand the human body and how it works," cautioned Coveney. "So, as soon as I look at a concept like that, I'm just thinking how are they gonna move in it? And those are the sort of problems we're having as well. If I put her fully in a leather suit, she's not gonna be able to move."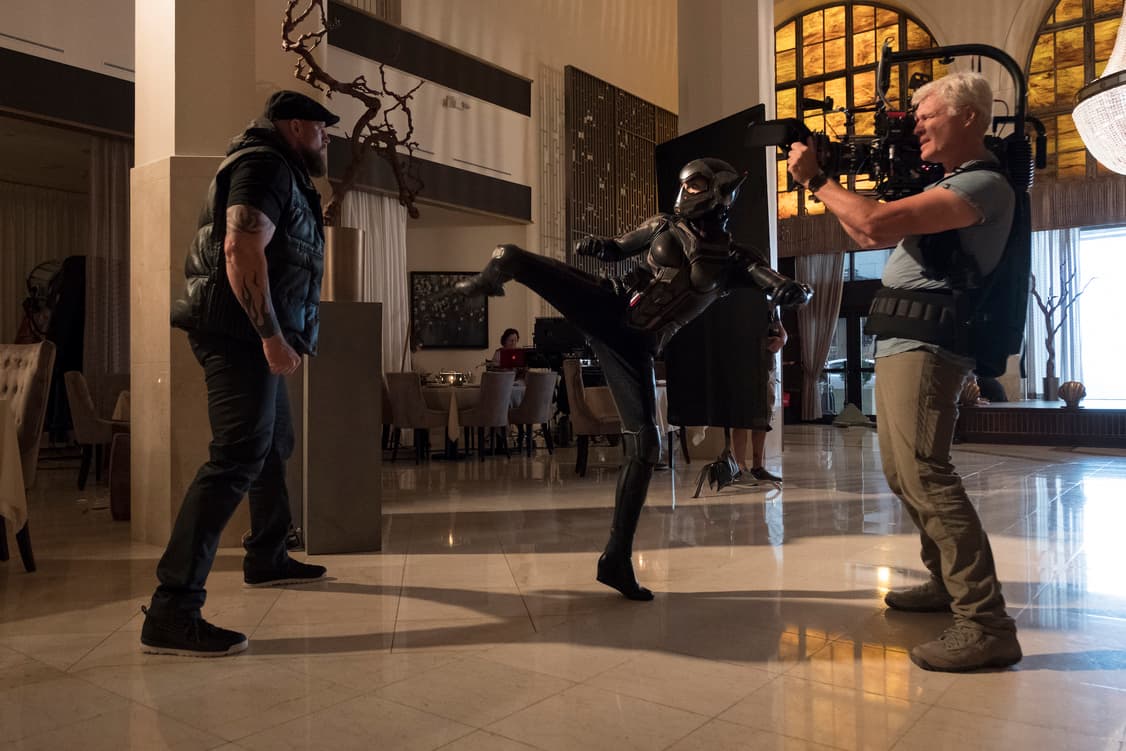 Luckily, Evangeline Lilly is nothing if not a trooper. "When you see Evangeline in this, she looks stunning. And she loves being in this. She was such a joy to work with and she's aware of her own body, and she's worked with us all the way along," Coveney noted. "We've had five or six fittings, each one two- or three-hours long, just going through and trying to make sure that it works," described Coveney on the arduous task of getting the suit just right.
There was something else very special about The Wasp's updated costume. The suit's glossy yellow tones have their own custom name, a very unique color that became all her own. "Somebody made the mistake of coming up with the term gilver, which is like a mixture of gold and silver," explained Coveney. "And soon as, as soon as somebody said that, everybody in production decided these had to be gilver."
Just like real super heroing, the suits take a beating from day-to-day wear. "Yeah, we're doing repairs as well," revealed Coveney. "And what happens is we're making for Paul, we make a hero suit. Then after a couple of weeks, that starts becoming a stunt suit because things do start to stretch and start to give."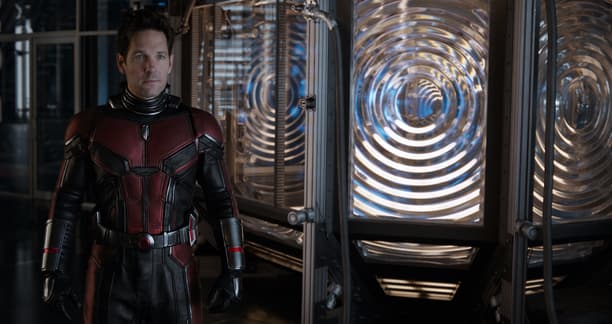 All this action makes for a constant need for new costumes, which kept Coveney on his toes, "On the last film, I made 19 suits, and, and we're up to—I'm doing over 50 on this—well, I think it's at 54 suits!"
See the super suits in action when Marvel Studios' "Ant-Man and The Wasp" debuts in theaters on July 6. Get tickets on Fandango now!
Follow @AntMan on Twitter and like Ant-Man on Facebook for the latest on "Ant-Man and the Wasp," and as always keep your eyes peeled to Marvel.com!
The Hype Box
Can't-miss news and updates from across the Marvel Universe!