Movies
Published March 8, 2019
Carol Danvers and Maria Rambeau Are Friendship Goals in 'Captain Marvel'
How these besties held it down in the new film!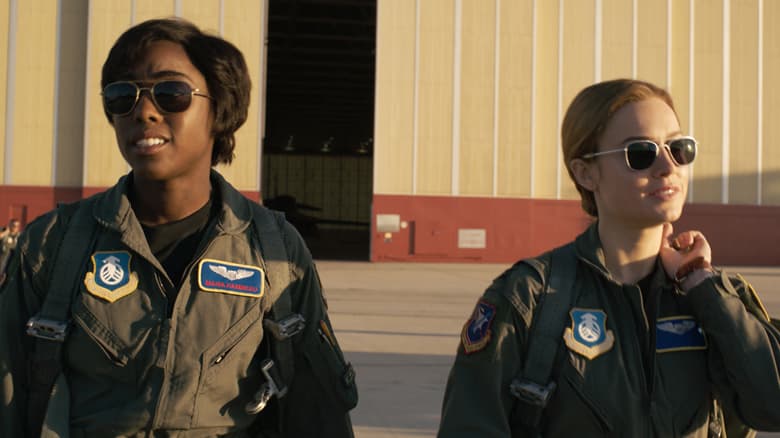 Friendship is a wonderful thing. You celebrate the happy times and the sad, discuss everything and nothing important. Still after years apart, a good friendship doesn't change—even when you think your best friend is lost but she returns from space followed by aliens.
Marvel Studios' "Captain Marvel" debuts on March 8, International Women's Day, a day honoring women and celebrating their achievements. Women lifting up women is an important part of this day, and something that can be felt throughout the MCU film.
At the "Captain Marvel" press junket, Brie Larson and Lashana Lynch talked about the special bond between Carol Danvers and Maria Rambeau, one that started all the way back when the two characters first met in flight school.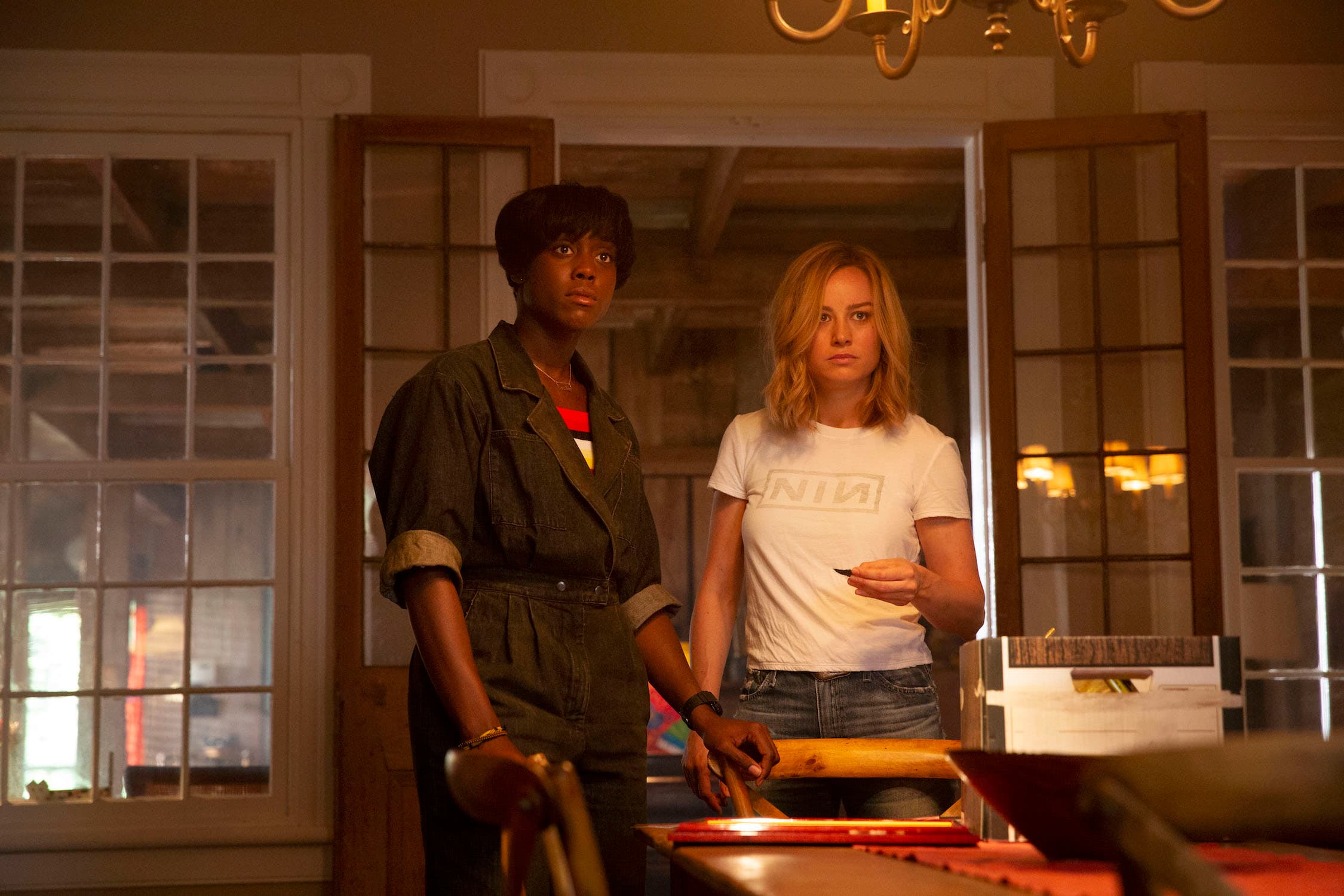 "They come from—they're both in the military. They come from male-dominated environments where they were drawn towards the women anyway," described Lynch. "They would find power in whoever they find energetic connections to. So I feel like they just had, I think they had a sarcasm together."
Being down to earth as a character was an important backstory that made Carol Danvers a relatable super hero, and Maria a relatable human hero. Lynch explained how the characters are very much every-women, "They did a nice thing about how Brie has represented Carol in that she's just a normal person. She's able to be every facet of what a woman represents today—sarcastic, dry, funny—she can kick men down and throw them into different parts of the universe." Lynch continued, "I feel like Maria embodies that in a very human way. She's able to just be a kind, good person."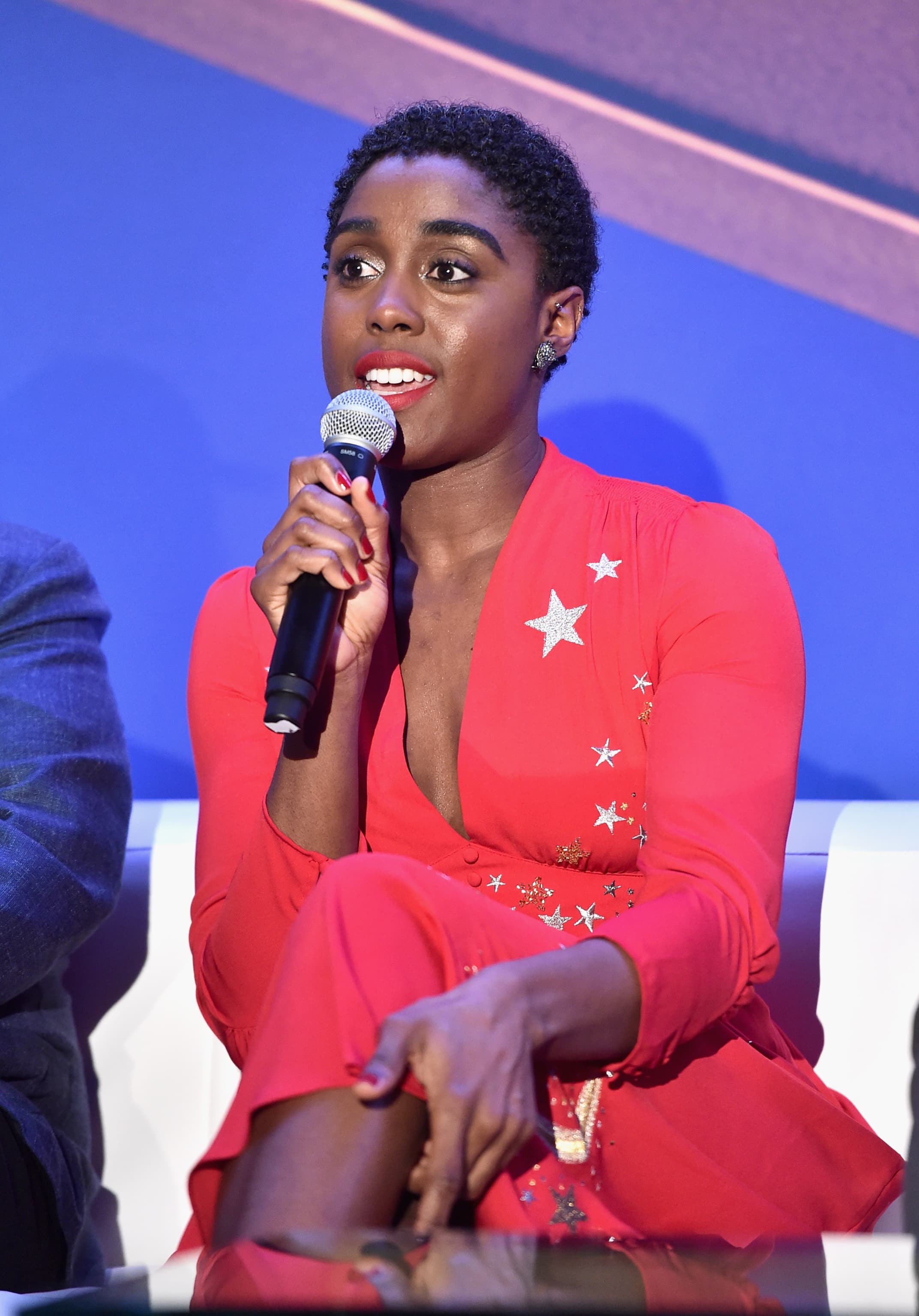 Support is key in friendship and Larson expanded on the pair's special relationship, "What they've gone through together, going through military training together, being the only women and then using each other to lean on each other through that type of support and a recognition of their experience is really special."
"Of course they would have been friends outside of that experience and—but I think that that's a really tight-knit bond that they have and they're family," noted Larson.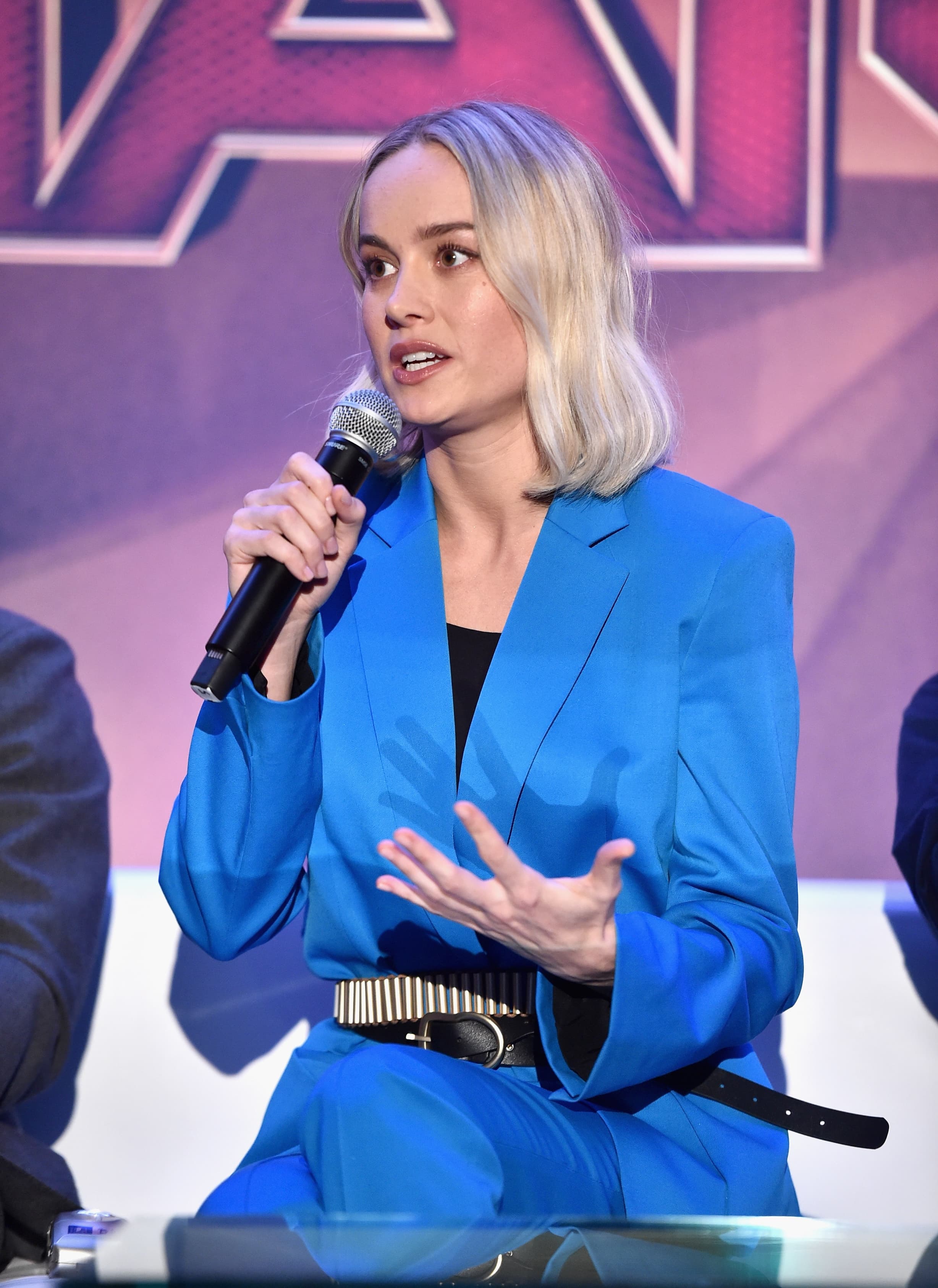 "This is the love of the movie; this is the great love. This is the love lost. This is the love found again. This is the reason to continue fighting and to go to the ends of the earth for the person, the thing that you love. And it's her best friend and her best friend's daughter, which to me is so natural," said Larson. She pointed out, "I went and saw the movie with some people and it was like an hour later, where they were like, oh—Maria's the love. Like, yeah! So it's not like something that we made a big deal about, but it just feels so natural because that love is so strong."
That adulation extended to the actresses' real life respect off-screen. "I'm going to brag about Lashana for a second because I love it," gushed Larson. "It's like the movie shifts when she's on-screen. Because there's a level of power that she commands in that. I was talking with people yesterday and a lot of people were tearing up talking about some of the speeches that [Lashana] gives because they're like, 'I felt like she was talking to me. She was reminding me of myself.' Hello. That's amazing. I mean, you can't ask for anything more than that."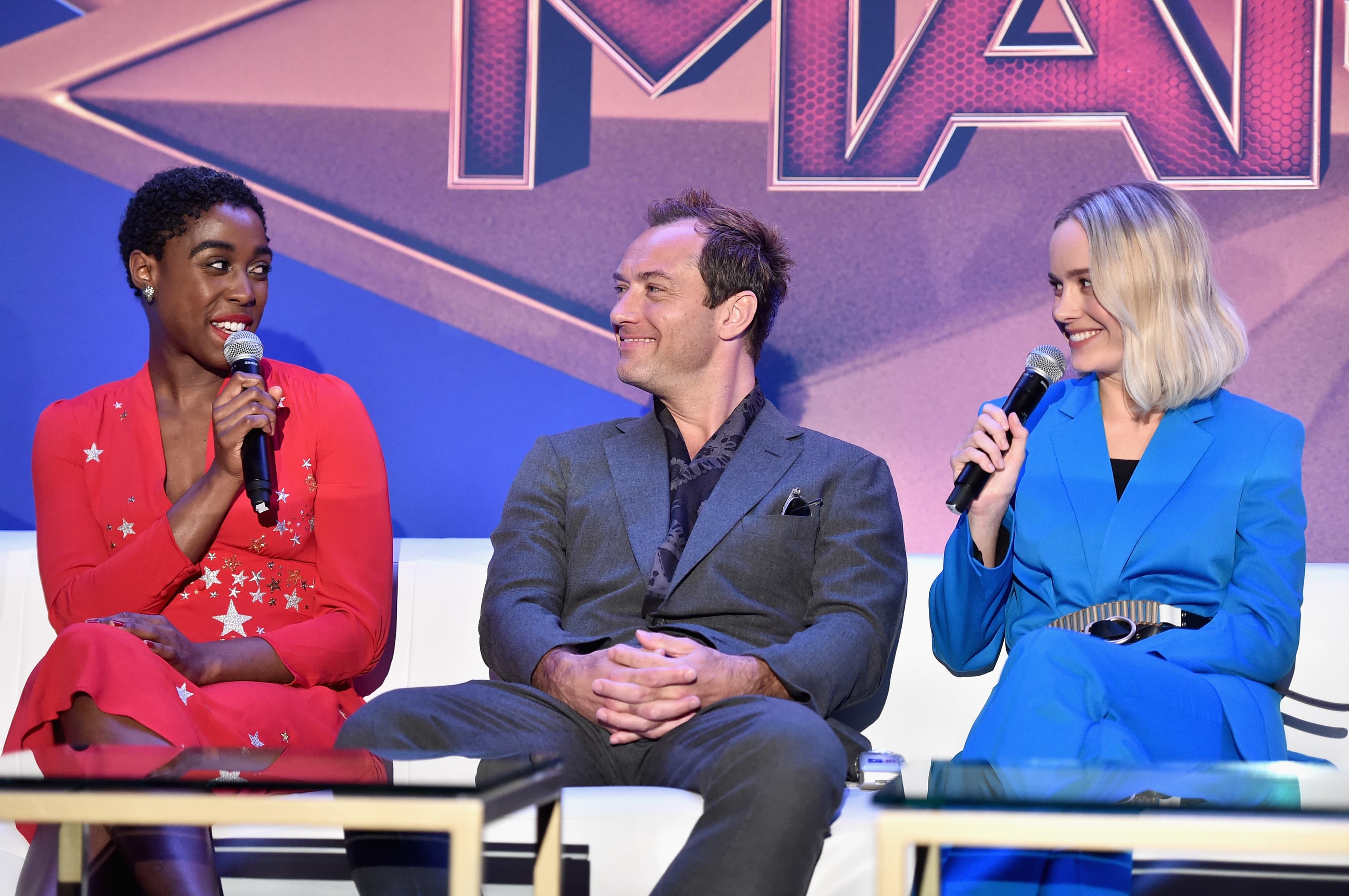 Take your bestie with you to see "Captain Marvel," in theaters now! Get tickets on Fandango: http://fandango.com/captainmarvel
Stay tuned to Marvel.com, follow @CaptainMarvel on Twitter, and Like "Captain Marvel" on Facebook for the latest on "Captain Marvel."
The Hype Box
Can't-miss news and updates from across the Marvel Universe!