Movies
Published May 18, 2022
Stephen Strange's Hello and Goodbye to the Love of His Life, Christine Palmer
In 'Doctor Strange in the Multiverse of Madness,' Stephen must let go of one great love in preparation of meeting the other.
Editor's Note: Major spoilers for Doctor Strange in the Multiverse of Madness ahead!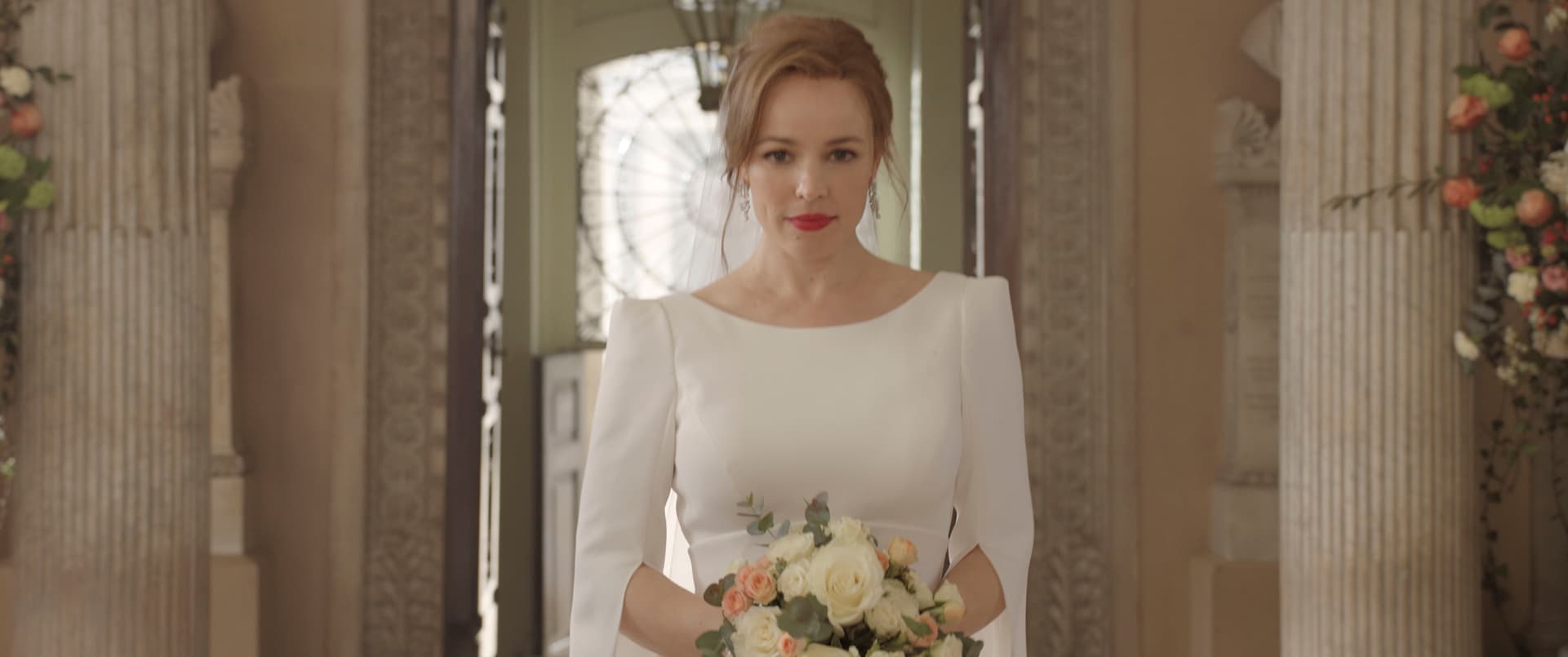 Another Multiversal traveler in the Marvel Cinematic Universe once said, "You can't get to the end until you've been changed by the journey."
While audiences are buzzing with excitement over the introduction of a brand-new character in the post credit scene of Marvel Studios' Doctor Strange in the Multiverse of Madness, we can't skip to the end without reflecting on Stephen Strange's journey throughout the film first.
At the start of the film, Stephen Strange attends the wedding of his ex-girlfriend Christine Palmer. Like how the tragedy of his sister's demise when he was younger proved to be a fixed point in the life of Stephen Strange in every universe, the wedding of Christine Palmer to a man other than Stephen appears to be another, as revealed later on in the third act by Sinister Strange.
During the wedding ceremony, former colleague to both Christine and Stephen, Dr. Nic West bitingly reminds the master of the mystic arts that even the best surgeon and the best Super Hero still didn't get the girl in the end. With those words on his mind as well as the choices he made to be a hero, Stephen approaches the bride telling her that he's always loved her, to which Christine responds it would have never worked out because he always had to be the one holding the knife. Through the course of the film, Stephen wrestles with the question of, you can save the world, but does that make you happy?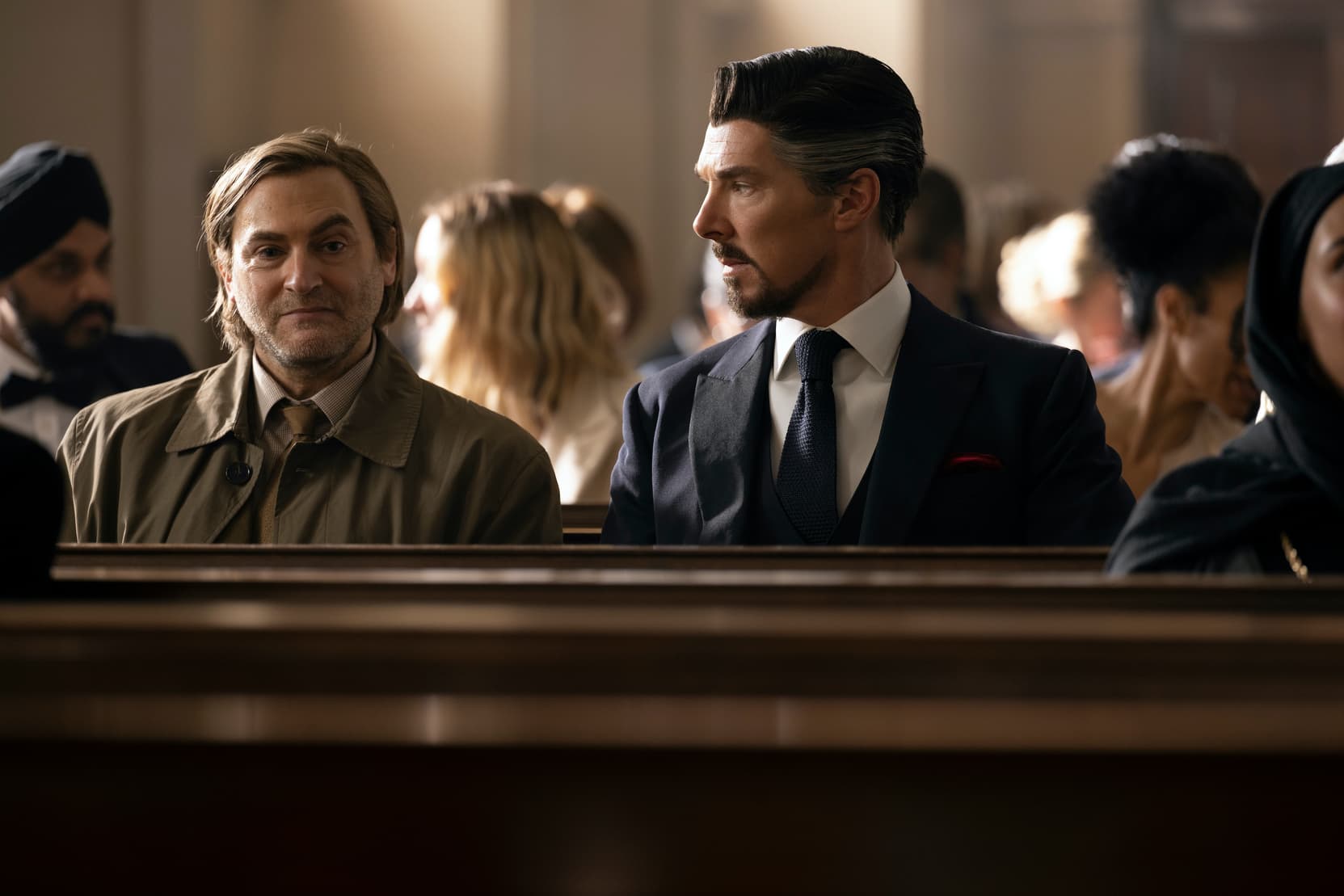 [RELATED: 'Doctor Strange in the Multiverse of Madness': The Tragedy of Donna Strange]
Later in the film, our prime Doctor Strange learns that Sinister Strange's universe is undergoing an Incursion because he tampered with the Darkhold in search of a universe where he was happy — a universe where he was destined to be with Christine Palmer. Unfortunately, all he found was multiple universes where every Stephen Strange he encountered was just as unlucky as they are, which Strange discovered himself as he traveled the Multiverse with America Chavez. At the end of the film, after witnessing both Scarlet Witch and Sinister Strange mirror each other in their desperate attempts at happiness, Strange tells Earth-838's Christine Palmer who was betrayed by the Stephen of her universe, that in every universe, he always loved her and always will. He was just always scared and didn't know how to let her get close. Despite this love, he now understands he has to let her go. Giving him courage, Christine tells him to face his fears.
Marvel.com had the opportunity to talk to the stars and creative team behind Doctor Strange in the Multiverse of Madness about Stephen's personal journey, of letting go of Christine Palmer, and meeting one of Doctor Strange's great loves from the comic books, Clea.
Commenting on Stephen Strange and Christine Palmer's farewell moment, Rachel McAdams tells Marvel.com, "That was a beautifully written scene by Michael [Waldron]. It was so simple and straightforward; there were no bells and whistles."
"Doctor Strange wasn't trying to dance his way out of something," continues McAdams. "He was just so vulnerable, naked, and honest. It was heartbreaking and beautiful, and Benedict played it so perfectly. It makes me cry every time."
As one of the rare few individuals that Stephen Strange trusts, McAdams shares that the love is reciprocated even if they're not meant to be with each other as demonstrated by her character still holding onto Strange's prized watch, "Even when you're betrayed, it's almost harder to let go of someone who's done you wrong. You kind of cling to them even tighter."
"Part of her keeping the watch is a lot of unfinished business," explains McAdams. "It's a lot of trying to process the trauma she went through with him, but also hope there's going to be a resolution within herself or from out in the world somewhere. When another Stephen shows up, she can't help wondering if…. It's hard not to transfer her love for the old Stephen and her desire for things to be different onto this Stephen. It's very human for her to do that."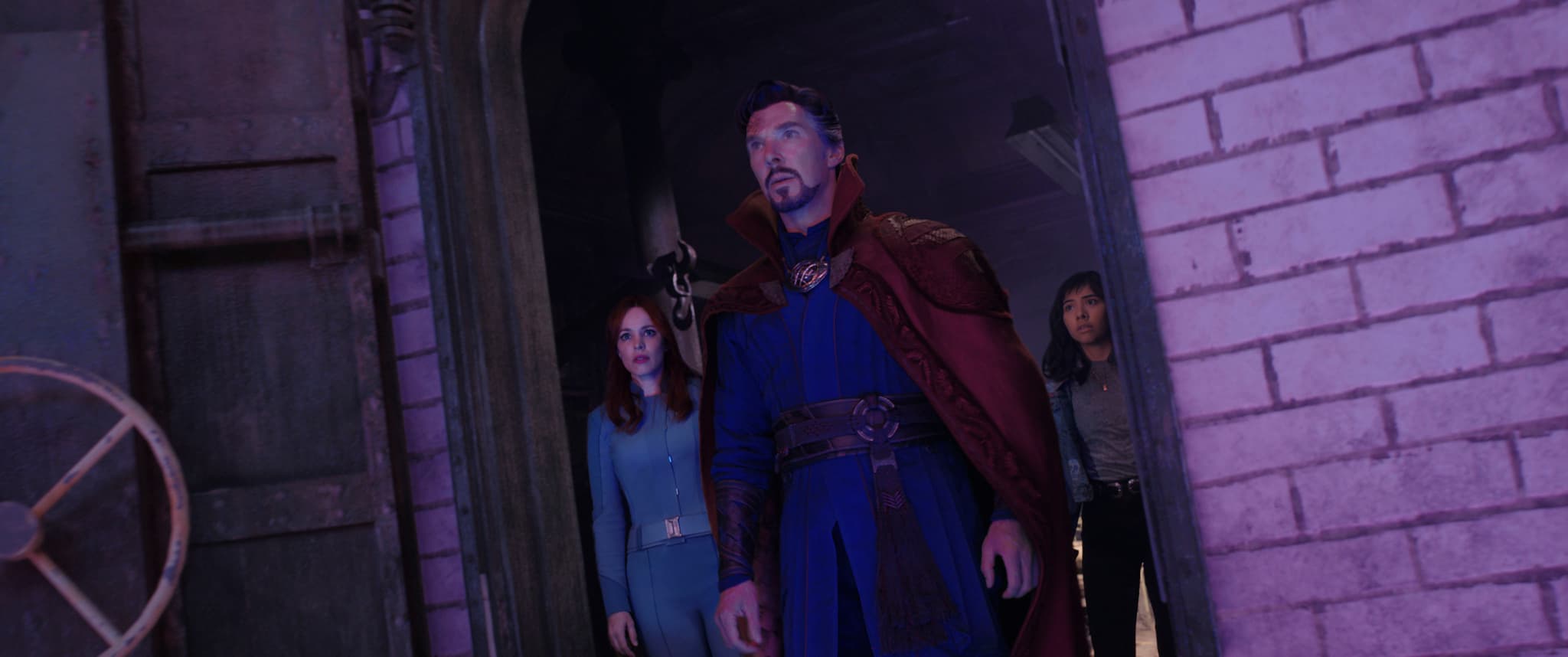 As for Benedict Cumberbatch's views on the tender farewell scene, he shares, "I don't think we've seen that from him; we haven't seen him risk a piece of personal, emotional honesty ever. We've seen him struggle to empathize, and we've seen him struggle to have an emotional language. That searing honesty is flooring in a character that has such self-assurance and certainty in so much of what he does."
On the effect the scene has on McAdams, Cumberbatch reflects, "I'm thrilled it has that effect. Rachel's certainly created that moment in Christine's reaction every single take. It was an amazing thing to watch." 
Not only that, it was these more intimate glimpses into Stephen Strange that made the experience even more meaningful to Cumberbatch. "For me, as an actor driven by character, I'm more interested in that; it's the stepping stones to building someone who becomes exciting," reflects Cumberbatch. "It was very important to me to keep it real and to have that human dynamic. Finish their relationship, and end it with that moment of sharing and honesty, and look where it takes him. She gives him freedom to take the risks that he felt he couldn't with her. It's a generous thing for someone who's been as hurt by that relationship as she has to do. And her love of him and his love of hers is all there in that one moment, even though it's a moment of separation. They're saying hello for the first time as well as saying goodbye for the last."
Now that Doctor Strange has been changed by the journey, let's dive into the new character who arrives in the MCU in the post-credit scene — Clea! 
Actress Charlize Theron recently shared a behind-the-scenes look at her character, Clea, but Marvel.com went straight to film scribe Michael Waldron on what Clea's arrival means now that the chapter with Christine Palmer is closed for good.
"We were really excited to introduce Clea," shares Walron. "Getting Charlize Theron to play that character, holy crap! In the comics, Clea is Doctor Strange's great love so to speak. The alternate Christine Palmer, as she says goodbye to our Doctor Strange, tells him to face his fears, to be willing to love someone else and to face that fear connecting with someone else."
"It felt like the perfect time to finally introduce this very pivotal character in Doctor Strange's canon," teases Waldron. "Strange went to the Multiverse and tampered with it as much as you probably possibly could. I don't think it's any surprise per the rules that Reed [Richards] laid out that he caused an Incursion. So now there's an oncoming collision of universes. But what does that mean for the MCU? We'll find out. But we've got a semi-corrupted Doctor Strange and Clea on the case! So it's going to be a lot of fun."
Doctor Strange in the Multiverse of Madness is NOW in theaters. Tickets now available!
Make sure to follow @DrStrange on Twitter and @DoctorStrangeOfficial on Instagram, and like "Doctor Strange" on Facebook for all the latest news and updates.
The Hype Box
Can't-miss news and updates from across the Marvel Universe!