Movies
Published March 8, 2019
Download the 'Captain Marvel' Original Motion Picture Soundtrack
The orchestral score by composer Pinar Toprak is now available!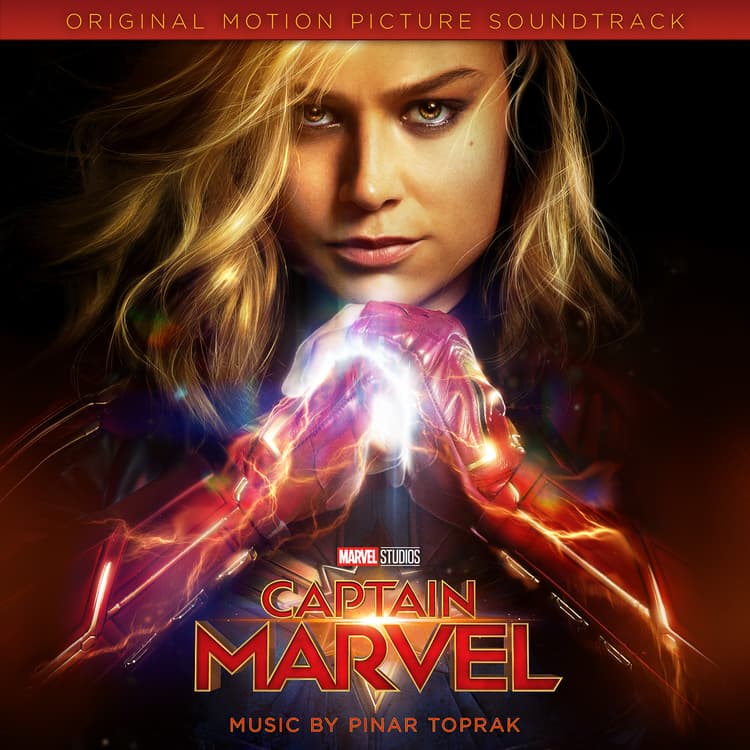 Marvel Music and Hollywood Records are releasing the Marvel Studios' "Captain Marvel" digital soundtrack, featuring an epic orchestral score by award-winning composer Pinar Toprak. The Marvel Studios film is now in theaters!
Toprak's diversity as a composer is evident in her body of work ranging from the jazz-inspired score for "Purl" a new Pixar SparkShort, the TV series "Krypton," the hugely popular video game "Fortnite" to "The Wind Gods" documentary.
The film's directors Anna Boden and Ryan Fleck said, "We loved that Pinar was willing to take some wild swings with her music in her early demos. Not all of it is in the movie, but it was her fearlessness and playfulness and the emotional resonance in the music that really surprised us. Her ability to balance all of that while still managing to make a cohesive, singular score is what most impressed us."
On working with Boden and Fleck, Toprak commented, "We clicked from the start and wanted to find the right sound for the Cosmic scenes and how we can bring the 90s Earth feel into the score…our sensibilities really did match and it's been a wonderful collaboration."
Toprak's score is a blend of electronics and orchestra, and was recorded with 90 musicians at London's Abbey Road Studios. On her theme for "Captain Marvel," Toprak said to Variety, "She's one of the most powerful beings in the universe, but she's also very human. Emotions don't take away from her strength. She's strong yet sensitive. I wanted to hear the humanity instilled in the hero."
The full Captain Marvel Original Motion Picture soundtrack tracklist is:
Captain Marvel
Waking Up
Boarding the Train
Why Do You Fight?
Let's Bring Him Home
Entering Enemy Territory
Breaking Free
Hot Pursuit
Lost the Target
Lifting Fingerprints
Finding the Records
Escaping the Basement
Photos of Us
Learning the Truth
New Clothes
Space Turbulence
High Score
Interrupting Something?
Trapped
I'm All Fired Up
More Problems
You Could Use A Jump
This Isn't Goodbye

Marvel Studios' Captain Marvel Original Motion Picture soundtrack can now be streamed HERE and downloaded HERE.
Captain Marvel" is in theaters now! Get tickets on Fandango: http://fandango.com/captainmarvel
Stay tuned to Marvel.com, follow @CaptainMarvel on Twitter, and Like "Captain Marvel" on Facebook for the latest on "Captain Marvel."
The Hype Box
Can't-miss news and updates from across the Marvel Universe!