Movies
Published June 29, 2021
Florence Pugh on What Drew Her to the Marvel Cinematic Universe
The deluxe 'Marvel's Black Widow: The Official Movie Special Book,' now available, takes you behind-the-scenes!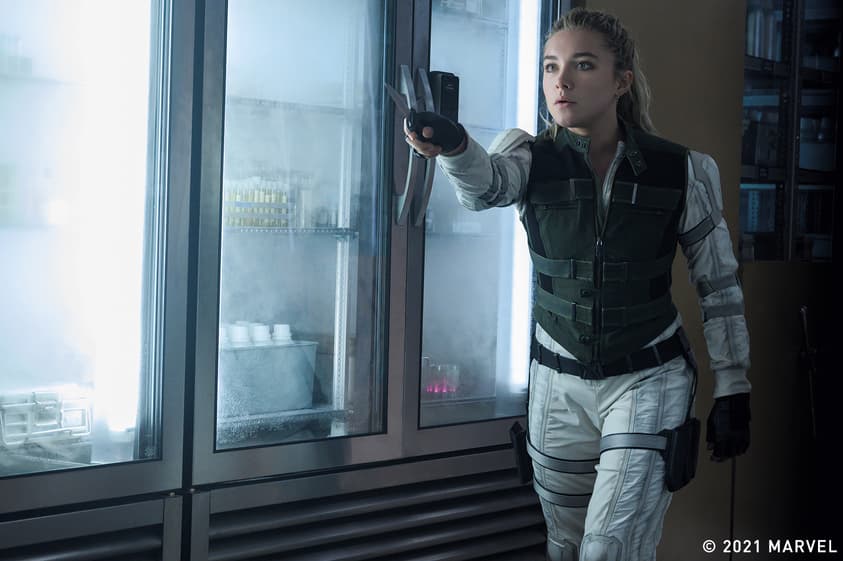 Florence Pugh makes her Marvel Cinematic Universe debut as Natasha Romanoff's sister, Yelena, with her upcoming role as Yelena in Marvel Studios' Black Widow, arriving on July 9.
Titan Comics, in partnership with Marvel, has released a deluxe hardcover, Marvel's Black Widow: The Official Movie Special Book, now available everywhere books are sold.
This companion guide to Black Widow features all-new interviews with the cast, such as Scarlett Johansson, Florence Pugh, David Harbour, and Rachel Weisz, as well as the talent behind the cameras responsible for bringing Natasha Romanoff's world of espionage to life. In addition to the interviews, experience stunning photos and imagery from the film as well as an in-depth look at the comic history of the iconic Marvel character. 
Thanks to our friends at Titan Comics, we have a preview of Florence Pugh's interview, below!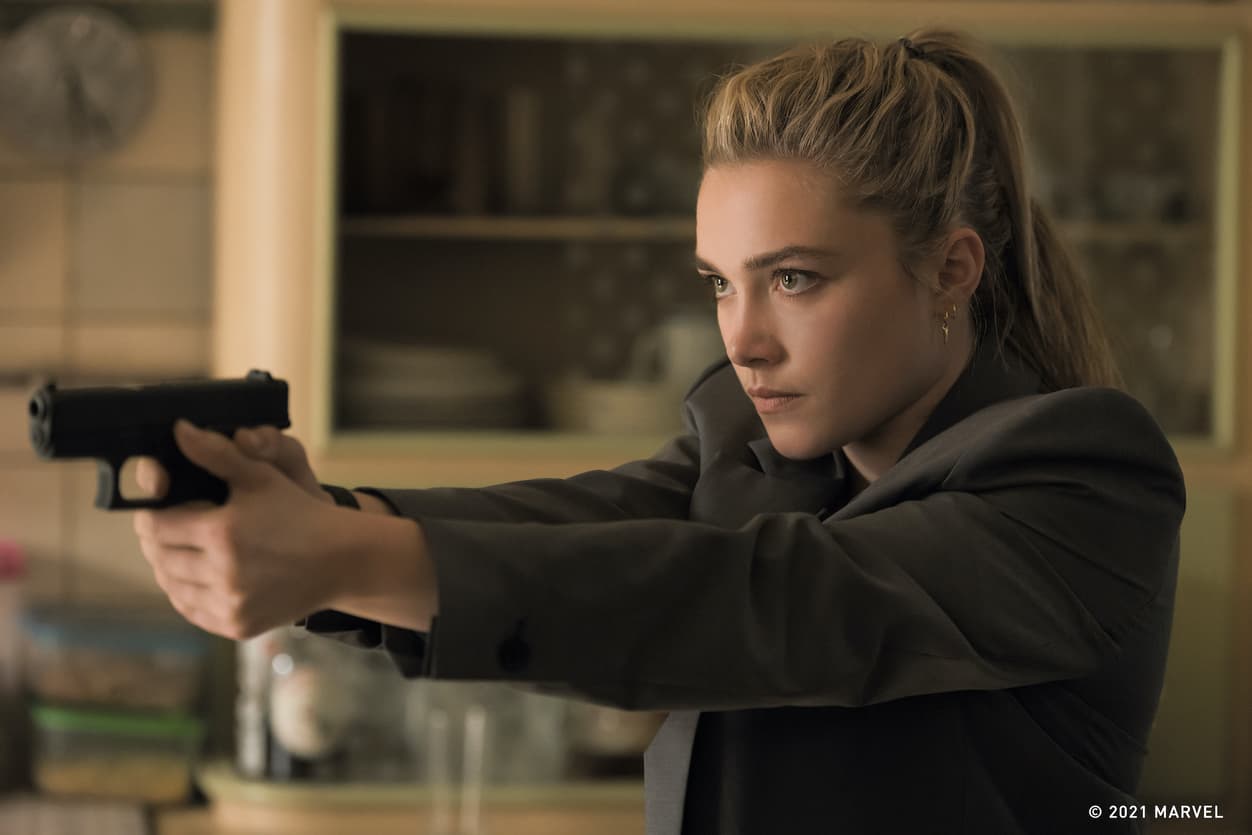 How did you feel about joining the Marvel Cinematic Universe?
Florence Pugh: With any franchise it's always slightly daunting because of what you're going to bring and what are you going to play. I think for any actor that is automatically going to be a big deal, whether you personally watch them or you don't. Everybody or with some avid fan sibling that loves them. 
Was it appealing how much the Marvel Cinematic Universe has been expanding?
Florence Pugh: Totally. The very fact that they put Cate Shortland in the director's chair, who I never would have thought would be helming one of these films, in front of one of the most precious storylines is amazing. That in itself is branching out. What we've been trying to explain all along is it feels like Cate is just directing another one of her films. It just happens to be with this mega Marvel Cinematic Universe storyline behind it. I never thought of those two crossing over that much. As Scarlett said over and over, this is the right time for her to be telling [Black Widow's] story. And we're not shying away from the fact that this story is essentially about women getting their life back. And it's a Marvel Studios film, too. That's pretty rare, and it's very exciting to be a part of that.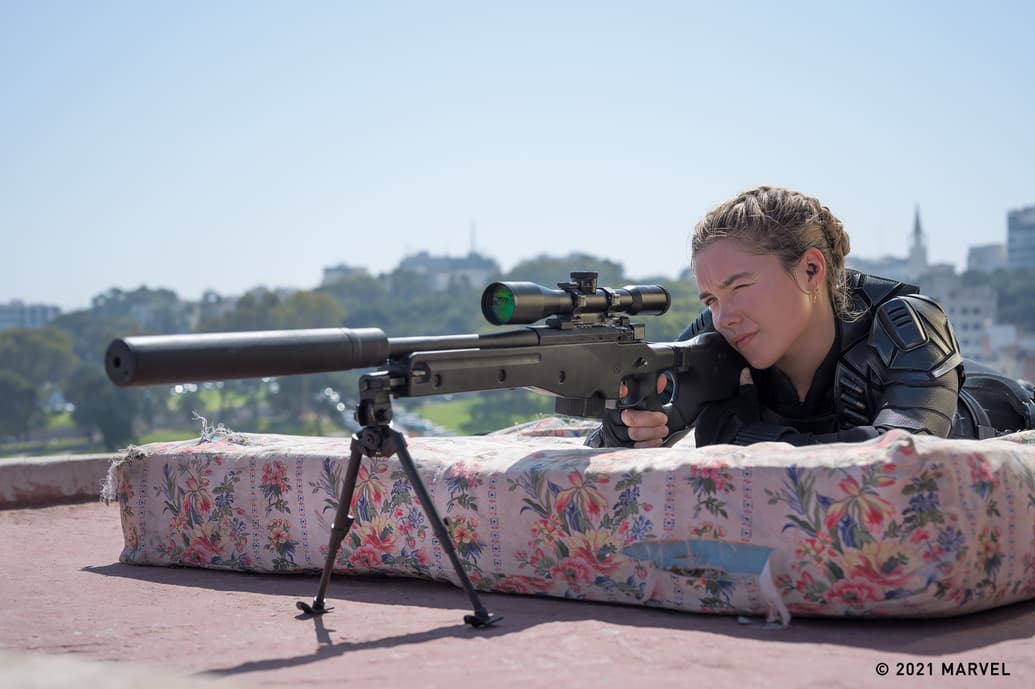 Tell us about your character. 
Florence Pugh: I play Yelena, the annoying little sister that says everything that comes to her mind with no consequences. When we meet her she is kind of discovering the world in a new light. She is hurt and complicated and acts out. When she meets Scarlett's character, Natasha, Yelena is kind of rediscovering who she is after being in the Red Room for so long. So together they realize that they're both suffering in very similar ways. There is a lovely and unique friendship between the two of them because they are ultimately long-lost sisters. They repair one another and each other's holes in their lives. At the heart of it is this very brutal journey figuring out who they are, and that's something that I wouldn't think would go together with so many amazing explosions and guns and this and that. There actually is this very sad story at the bottom of it. 
How was it establishing that relationship with Scarlett Johansson?
Florence Pugh: It's been wicked! At the beginning, obviously, Cate really wanted us and all the Widows in the film to understand where we've come from, maybe understand our body language, how we'd walk, how we'd talk without being affected by any of the normal world. Obviously, a massive part of that is the fact that both Natasha and Yelena were broken up when they were children and grew up to live different lives. To look at what that would do to their relationship and what that would do when they see each other again years later, we had to figure out if we would have similarities, if we would talk in the same way, if we found it being comfortable around one another. These are people that have been torn apart and probably only have a few memories of one another. Scarlett has been the leading force of the female face of these films for ten years or more. And from the get-go she's played a character that takes no garbage, can fight anything, and is just as compatible as any of the men who have all the digits. That's a cool badge to wear.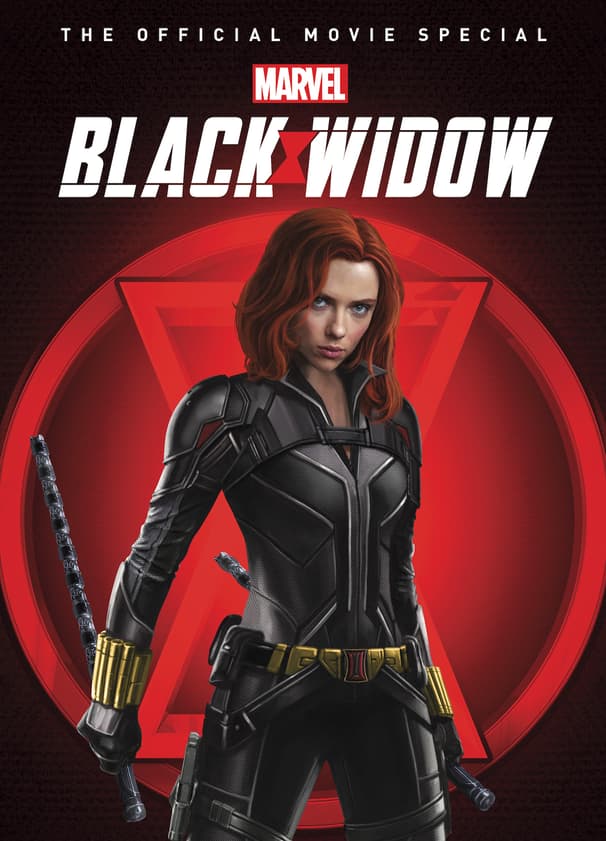 Experience Marvel Studios 'Black Widow' in theaters and on Disney+ with Premier Access on July 9. Grab tickets now!
Advanced tickets to the action-packed spy thriller are now on sale! Black Widow fans can choose how they want to see the film — in theaters or at home on Disney+ — because pre-ordering Premier Access is also now available on Disney+.
Want more Black Widow? Follow @TheBlackWidow on Twitter, @Black.Widow on Instagram, and Black Widow on Facebook for the latest on Black Widow as it develops.
Disney+ subscribers can pre-order Premier Access to "Black Widow" from June 11 – July 8 for $29.99 in the U.S. and Canada. Once subscribers get Premier Access to the movie, they can watch it as many times as they want on any platform where Disney+ is available, with an active Disney+ subscription. Pre-order Premier Access on Disney+ for $29.99 here!
Sign up for Disney+ and start streaming now! And be sure to follow Disney+ on Facebook, Twitter, and Instagram for more. 
The Hype Box
Can't-miss news and updates from across the Marvel Universe!