Movies
Published October 29, 2020
A Ghost Story: The Tragic Circumstances of Ava Starr
"I've got some serious Ghost problems here," Scott Lang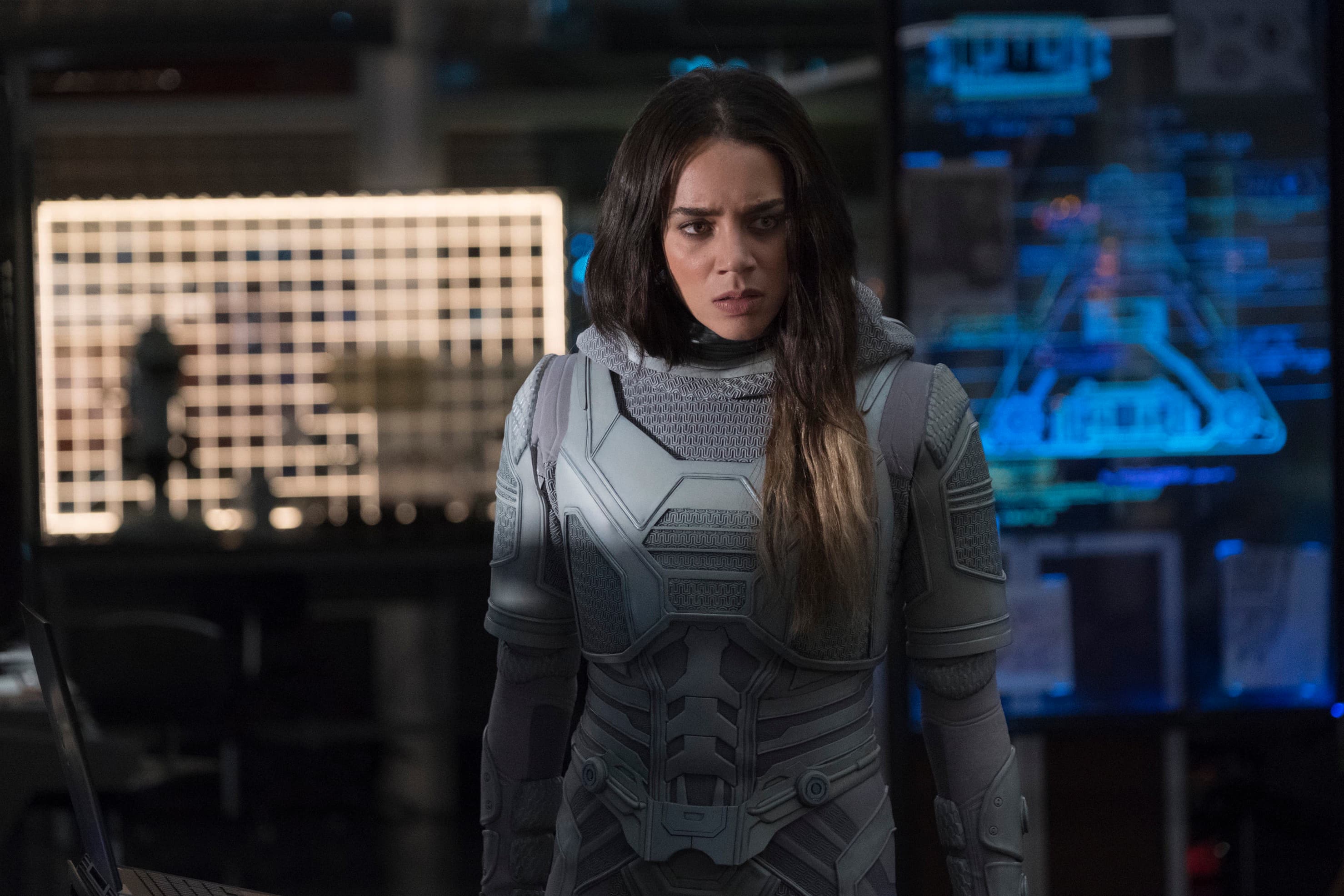 With a moniker like "Ghost," you're probably thinking of someone scary and frightening, with the ability to pass through walls and other solid objects. And well, only the last one of those things is true about the Ghost we meet in Marvel Studios' Ant-Man and The Wasp. While she's known as Ghost throughout the film — a nickname given to her by Scott Lang — she's not your typical kind of ghost.
In fact, Ava Starr is far from what we've known a ghost to be like...except for that phasing through walls part.
We first meet Ava in San Francisco, but no one's quite sure who she is, let alone what she wants. After she ambushes Scott and Hope Van Dyne (aka Ant-Man and The Wasp, respectively) easily, defeating the two of them in a fight, she then overpowers Hank Pym and runs off with his lab. What does she want with the lab? It's a question that needs answering as the trio tries to track down the MIA building. This leads them to Pym's old S.H.I.E.L.D. colleague Bill Foster. While he doesn't provide a ton of insight into the mysterious Ghost, it's eventually revealed that the two are in fact working together, with Foster now serving as a father figure for Ava.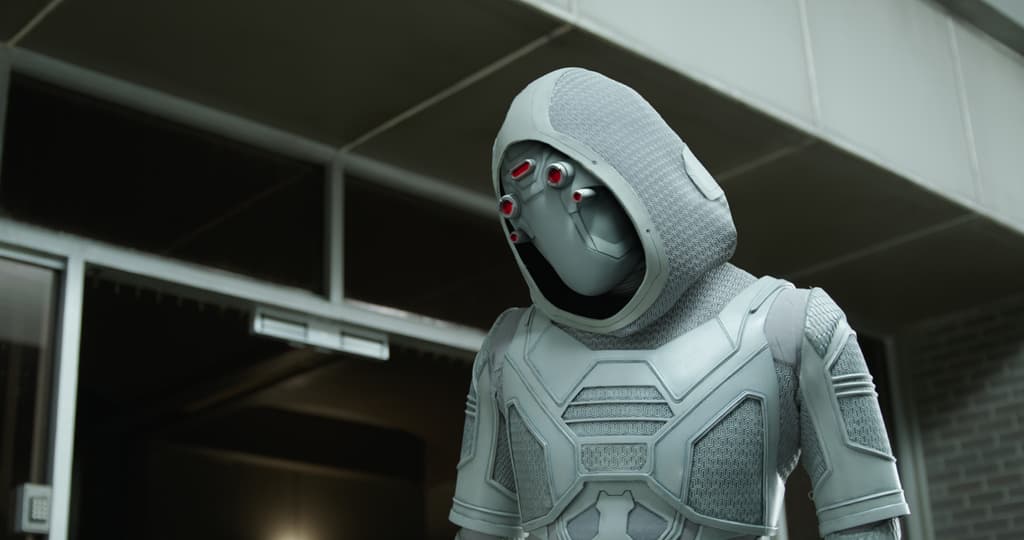 Scott, Hope, and Hank find themselves at Ava's home, where she explains to them her tragic backstory. Her father Elihas used to work with both Foster and Pym, before he left S.H.I.E.L.D. and conducted his own work on the Quantum Realm. After an accident, both Ava's father and mother were killed, leaving her with a condition called "molecular disequilibrium" where her molecules are constantly breaking down and rearranging, giving her the ability to appear, disappear, and move through solid objects. According to Ava, it's extremely painful, and she's in a constant state of agony because of it.
Over the years, she was trained by S.H.I.E.L.D. as one of their operatives, a path Ava didn't choose for herself. S.H.I.E.L.D. had promised to fix her and correct her molecular disequilibrium; however, they never ended up doing so as she was too promising a weapon. When S.H.I.E.L.D. collapsed, Foster took her in with the hope of actually helping her stabilize her molecular state again. Without immediate help, and a huge dose of quantum energy, Ava will die.
But not everyone knows that backstory. To many, like Scott's X-Cons colleagues, when Ava first appears — unaware of her semi-transparent state — she's called "Baba Yaga," with Kurt going even so far as to outright call her a real-life witch. You'd probably be shocked and scared to find Ghost standing in a room with you, too!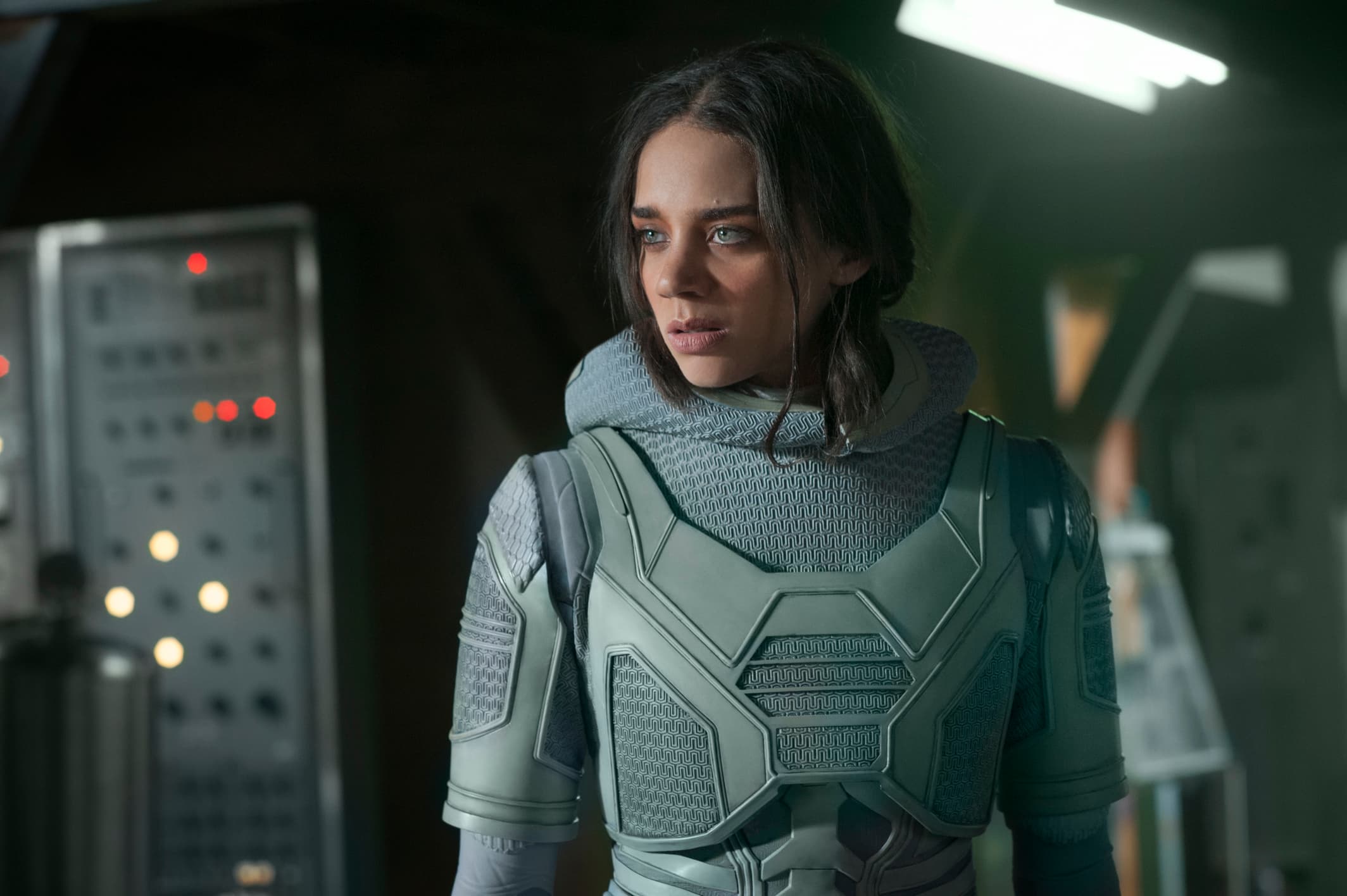 Ava's not necessarily a villain — she doesn't want to hurt anybody and seize power for herself, rather she's just trying to figure out how to heal…by any means necessary. She believes the Quantum Realm in Pym's lab will help her, which is why she steals it in the first place. As Ghost, she's very much an obstacle that Scott, Hope, and Hank have to work around (and at some point, fight), but she's not trying to directly hurt them.
After Janet Van Dyne is rescued from the Quantum Realm, she can sense Ava's unstable state and is able to partially heal Ava with some of her own quantum energy. Scott eventually goes back into the Quantum Realm to collect quantum healing particles just for her, which of course was mere moments before the Blip happens and he gets stuck there for five years, but that's a story for another time.
In the end, the Ghost we meet in Ant-Man and The Wasp is neither scary nor frightening, and she doesn't even say, "boo." While she might not be a completely trusted ally of Scott and Hope, she's at least on her way to being known as friendly.
Want to watch the Ghost story? You're in luck — stream Marvel Studios' Ant-Man and The Wasp on Disney+ now!
Looking for more Marvel movies and shows to stream? Check out everything on Disney+, Hulu, and ESPN+ right here, and where to find all your favorite Super Heroes right here.
Disney+ offers subscribers high-quality and commercial-free viewing, up to four concurrent streams, unlimited downloads on up to ten devices, personalized recommendations, and the ability to set up to seven different profiles. Additionally, parents have the ability to set Kids Profiles that create an easy-to-navigate interface to access age-appropriate content.
The Disney Bundle gives TV lovers the opportunity to enjoy all the stories they love and the entertainment they want from Disney+, Hulu, and ESPN+ for $12.99.
Sign up for Disney+ and start streaming now! And be sure to follow Disney+ on Facebook, Twitter, and Instagram for more.
The Hype Box
Can't-miss news and updates from across the Marvel Universe!